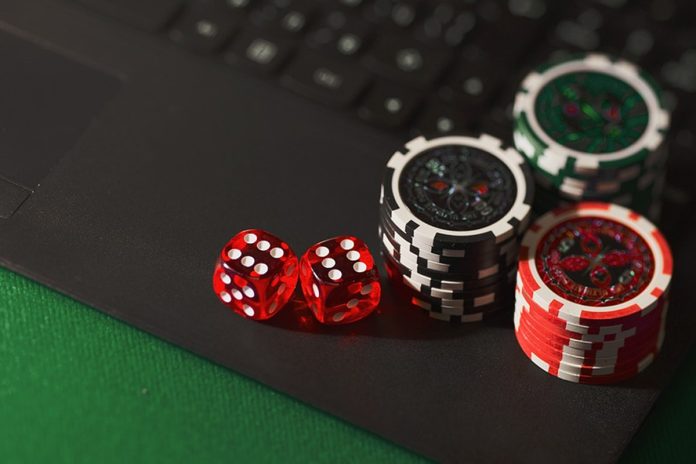 The increasing volume of casino games on the Singapore gambling market has made choosing top real money casino games more challenging.
Our experts scoured several Singaporean online casinos for real money to identify the most frequently played online casino games. According to CasinoHEX SG survey, many real money players are drawn to games with rich content, simple gameplay, huge returns, and variations. 
This post will show you the top games on real money casinos online Singapore to satisfy your craving. Whether you're a novice looking for beginner-friendly games or a veteran looking for another rewarding game to bet on. You've come to the right place. Let's get into it. 
1. Online Slots 
Slots machines are top-rated in the halls of land-based casinos, so it makes sense that many Singaporeans play slots online.
Singaporeans love online slots due to their simplicity, entertaining experience, high payout, and huge money-back potential.
A random number generator decides the online slot's outcomes. Therefore, the strategy only plays a small role. Players pick a symbol on the reel at the beginning of the game, hoping it matches the character on the paytable after spinning. A considerable amount of money awaits when you land the correct symbol.
But online slots are not just about spinning. There are many in-game symbols, multipliers, free spins, and bounties to entertain you along the way.
It would help to optimize for slots with massive payout potential, low to medium variance, and progressive jackpots since you're in for real money.
Some of the most rewarding slots on a real money online casino in Singapore are Guns and Roses by Playtech, Lightning Joker by Microgaming, and Wolf Gold by Pragmatic Play. 
2. Online Poker 
Online poker packs intense action, strategy, and social interactivity into a game.
Singaporeans love poker due to its low limit, bonus variety, all-around tournaments, and easy gameplay. In addition, players stand a big chance to win huge prizes with little investment.
The objective of an online poker game is to have a better five-card than your opponent.
Of course, there are hundreds of online poker variants to play for fun and real money. Each variation has a unique rule you must master to win.
Texas Hold 'em poker is the most popular variation to play on online casinos real money SG. It's an action-packed game where you combine the two cards dealt to you with 5 other community cards.
On many sites, you can also play video poker or the famous Pai Gow Poker. However, only a few real money online casinos in Singapore offer live poker. 
3. Live Blackjack 
Online Blackjack is an exciting card game with impressive graphics, simple rules, and great bonuses which give you a good experience.
When you combine Blackjack's excellent features with the fact that it's a strategy game with high payout potential, you'll see why most Singaporean players can't get over it.
In online Blackjack, the players are dealt two or more cards and aim to accrue a higher score than their opponent without exceeding 21.
You must master blackjack rules and commands before you start playing but rest assured, this takes only a few tries.
The game can be enjoyed with a live dealer in many Singaporean online casinos for real money. After honing your skill, consider joining a blackjack tournament for a more delightful experience and rewards. 
4. Online Roulette 
Roulette is popular in the two approved brick-and-mortar casinos in Singapore. Therefore, it's unsurprising that natives spend several hours in a real money casino online Singapore playing roulette.
A typical online roulette game features a roulette wheel with 38 pockets. Each pocket is coloured red or black and numbered from 1-37, with 0 being the origin. Sometimes the wheel will feature a green or double green colour too.
Players predict where the roulette ball will land once the wheel stops spinning. They can bet on whether the game outcome will be an odd or even number, a specific number, and red or black colour.
Players can bet on whether the roulette ball will stop on a red or black colour, even an odd number, or a specific number.
The roulette variants on real money casinos online Singapore are French, American, and European. Each of them features a different roulette wheel, but the gameplay is similar. 
Ensure you learn roulette tips and strategies before playing real money games. Depending on your bet, you can win a big or decent prize. And even when you fail, the excitement is still worth it. 
5. Sports Betting 
Sports betting is one of the legal forms of online gambling in Singapore, which explains why many residents love it.
Online sports betting involves wagering on the outcome of various sports games such as football, e-Sport, cricket, basketball, etc. You can also bet on non-human sports like horse and greyhound racing.
Most players are attracted to sports betting because it enables them to make money and enjoy watching their favourite at the same time.
A good sports betting strategy is to place bets on different teams and play on authorized online casinos with natural SG money. 
Conclusion 
Singapore is fast becoming a melting point of renowned game providers due to its vibrant gambling market and flexible law. This includes the likes of Pragmatic Play, which just bagged a new partnership deal, Asia Gaming, Playtech, Microgaming, etc., who keep releasing new games for the players' delight.
Players looking for top games to try on a Singaporean online casino for real money can go for online slots, roulettes, sports betting, poker, and Blackjack. All of them are exciting and pay well if you win.