Smartsoft has officially stepped into the digital sponsorship role for the Argentine football team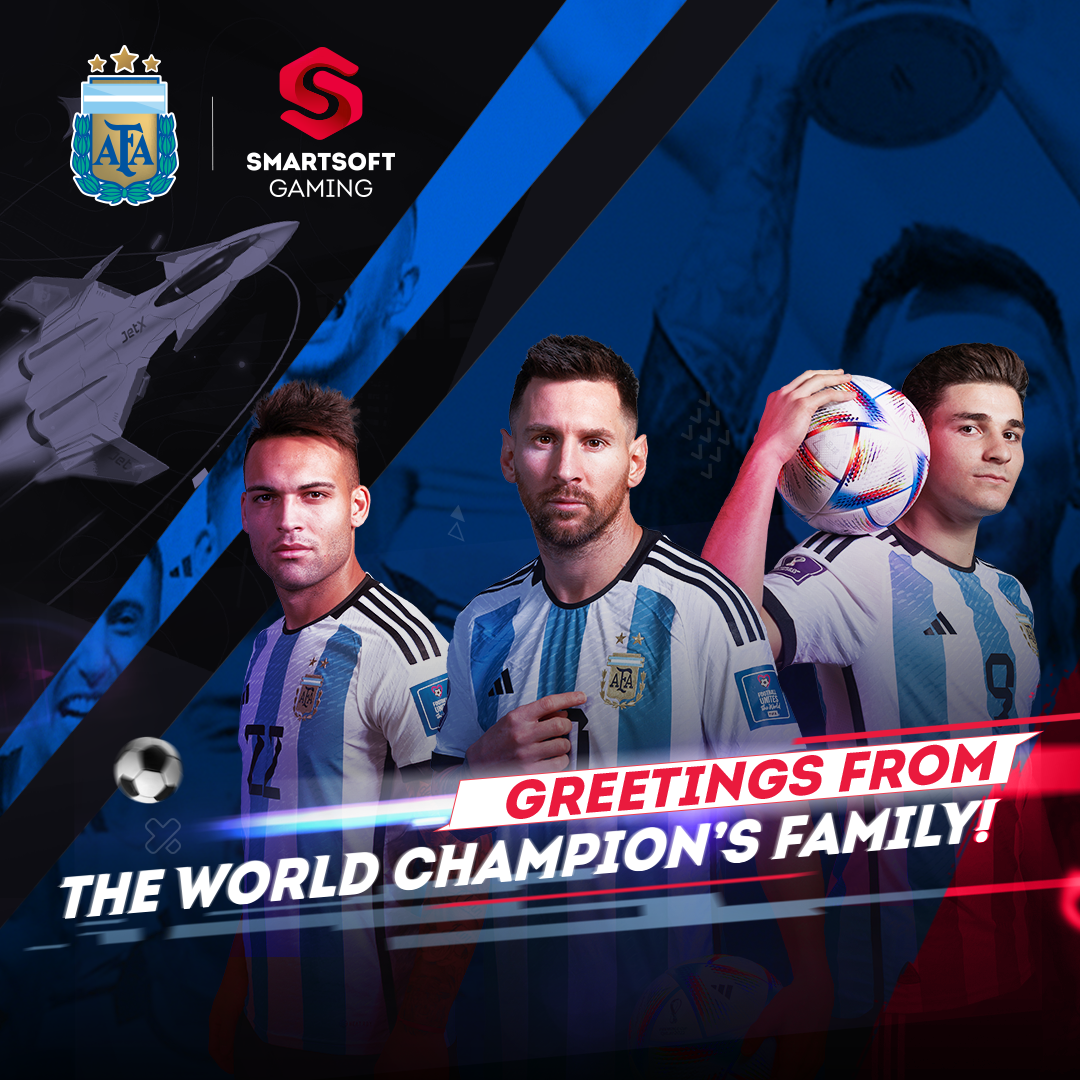 Welcome to the family of the World Champions!"  – that's how the official page of the Argentine football team proudly presented the SmartSoft Gaming as the team's digital sponsor.
SmartSoft is a leading provider of innovative casino games operating on the B2B market since 2015 and has rapidly become a key player in the industry. With a global presence, the company's partners span across 70 countries. From the groundbreaking JetX pioneer crash game to the excitement of other innovative crash games (X Games) and slots, SmartSoft offers a diverse gaming experience. By extending these exceptional games to partners worldwide, SmartSoft not only reshapes the gaming landscape but also establishes new standards resonating throughout the global gaming community.
Smartsoft became a partner of the Argentine national team on October 20. Notably, this marks the Argentine Football Association's  (AFA) first-ever European partnership. The goal is to strengthen ties between the current world champion, Argentina's national team, and the Argentine football industry, bringing them closer to Europe.
Guga Gotsadze, Managing Partner, SmartSoft:  "Through this partnership with the Argentina Football Association and the National Team of Argentina, we embark on a journey that unites passion and excellence, where the worlds of business and gaming converge with the magic of Argentine football. Partnering with a world champion is a historic moment for our company. We're thrilled to be the first gaming provider in Europe to become the exclusive digital sponsor of the National Team of Argentina, and we're confident that this collaboration will propel our company and our games to new horizons. Now, more than ever, we're ready for flying even higher."
Claudio Tapia, President of AFA: "We are very pleased to announce SmartSoft as the digital sponsor for the Argentine Football Association and the national team. Over the past few years, we've formed a strategic vision for the association aiming to strengthen the team's relationship with international fans. Our plan includes the development of commercial and marketing strategies and participation in important events worldwide. We believe that a partnership with SmartSoft will help us to expand these relationships in Europe.
SmartSoft, a company from the family of world champions, will officially present itself on the European market in a new status at the gaming exhibition SIGMA Europe in Malta. The exhibition, scheduled for November 13-17, will be the 20th event this year for the digital sponsor of the Argentine team, in which it will participate to further expand its network of partners.
About Smartsoft:
Smartsoft Gaming is the premier B2B provider of online casino game software and creates exciting, innovative games that deliver business growth to partner companies and extraordinary gameplay to players. Team of 120 extremely competent professionals are committed to bring adventure and elation for the players and empower partners with exhilarating gaming experiences.
Partnering with SmartSoft Gaming means unlocking a world of possibilities for your casino. Our games are tailored to meet the specific needs and goals, delivering a unique and memorable gaming experience for the players.
Xtremepush Partners with Vibra Gaming to Accelerate Growth in Latin America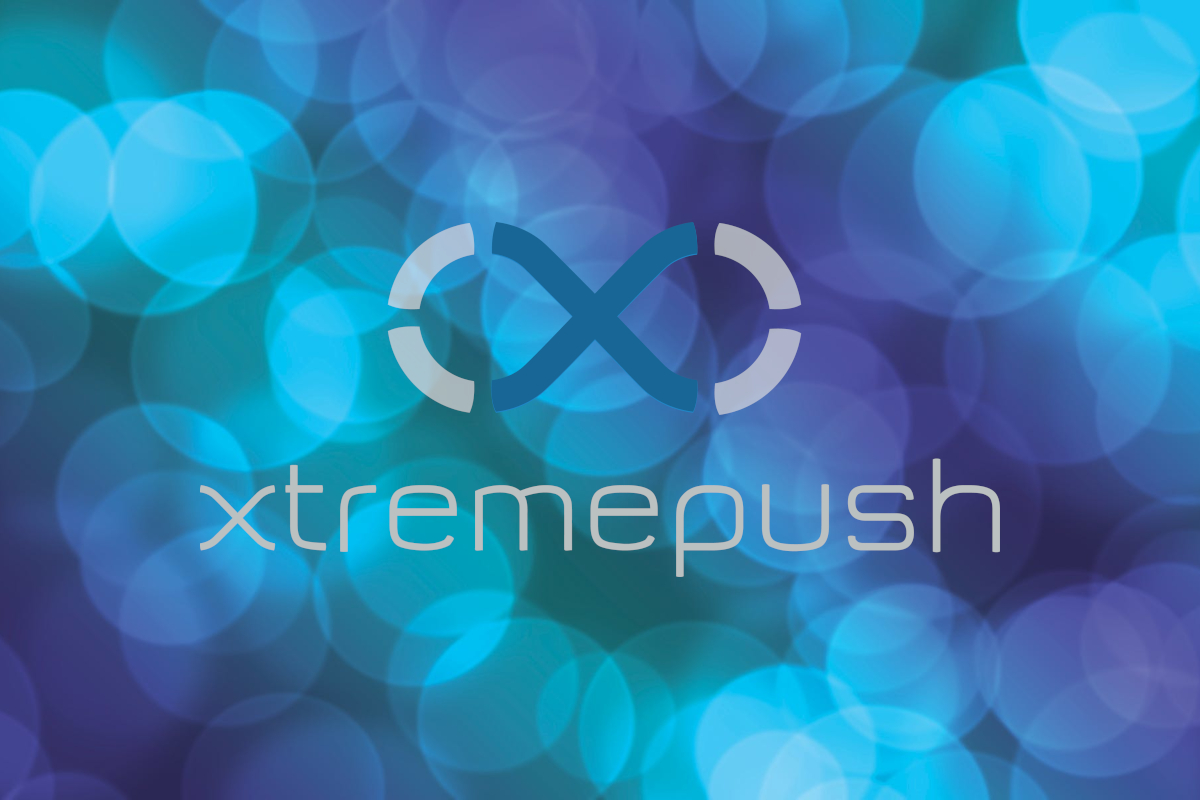 Xtremepush, the leading omnichannel customer engagement platform powered by a real-time customer data platform (CDP), has announced a partnership with Vibra Gaming, the Latin America-based casino platform and games developer.
As part of the agreement, Xtremepush will provide its suite of optimization and automation customer retention management (CRM) tools as well as its enterprise-grade CDP, enabling operators using the Vibra Gaming platform to deliver personalized, relevant messages across all marketing channels including mobile, web, email, SMS and social.
The solution will also enable operators to offer players personalized incentives at the right time, driving player engagement and retention.
Founded in 2020 by industry professionals with vast experience in the heavily regulated European market, Vibra Gaming provides localized content and technology to land-based operators launching online as well as global online operators targeting the Latin America region.
Xtremepush is already live with Vibra Gaming via leading Brazilian operator Betsul but its award-winning customer engagement solutions will now be available to any operator on Vibra Gaming's platform. This marks Xtremepush's latest partnership in Latin America following recent operator agreements with Playr.Bet, Betsul and Arena Esportiva.
"We are already live with Vibra Gaming via Betsul in Brazil, which has been a great start to our partnership," the Head of Partnerships for Xtremepush, Robbie Sexton, said. "The results have been really positive and it is hugely exciting to now be able to extend our solutions to all operators on the Vibra Gaming platform. Latin America is a key strategic market for Xtremepush, so partnering with one of the region's leading platforms is the ideal next step."
"We are thrilled to be extending our partnership with Xtremepush and it embodies our commitment to deliver unrivalled gaming experiences for our partners and their players," the Chief Executive Officer for Vibra Gaming, Ramiro Atucha, said. "Xtremepush's market-leading customer engagement solutions enable us to continue providing our partners with creative, reliable and innovative solutions, always going above and beyond their expectations."
PRAGMATIC PLAY GROWS EVEN FURTHER IN BRAZIL WITH JOGAR.COM.VC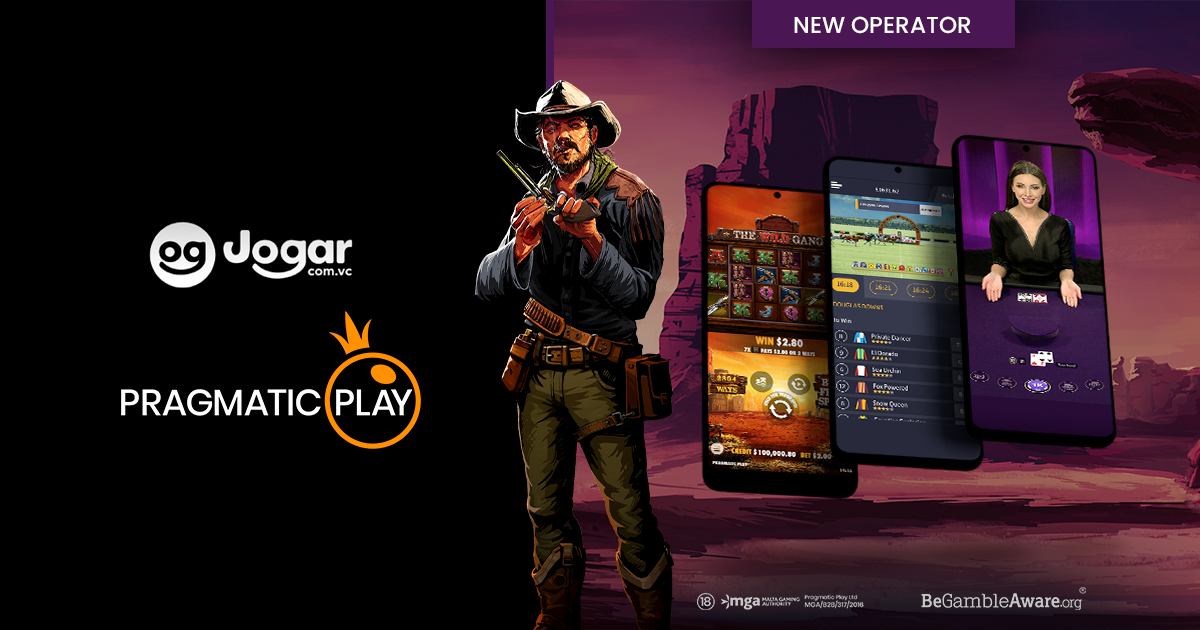 Pragmatic Play, a leading content provider to the iGaming industry, has maintained its market-leading position in Brazil, signing an operator agreement with Jogar.com.vc in one of Latin America's most flourishing markets.
More Brazilian players than ever before will be able to enjoy Pragmatic Play's extensive portfolio of games as a result of this new partnership with award-winning classics such as Gates of Olympus™ and Sugar Rush™ alongside more recently released titles such as Zeus vs Hades – Gods of War™.
Live Casino fans will be delighted by the inclusion of player-favourite games such as Sweet Bonanza CandyLand™ and PowerUP Roulette™, alongside classic table games with intriguing twists.
Virtual Sports content is set to complement the huge library of Slots and Live Casino, delivering cutting-edge 3D renderings of popular sports such as horse and greyhound racing, football and motorsport.
Another multi-discipline deal in the region, this latest agreement with Jogar.com.vc follows several similar recent partnerships and strengthens Pragmatic Play's position at the fore of the burgeoning Latin American iGaming and betting market.
Victor Arias, Vice President of Latin American Operations at ARRISE powering Pragmatic Play, said: "This is yet another delightful agreement for Pragmatic Play to sign. Its continued success with new partnerships across Brazil and Latin America as a whole shows that the brand is producing the content that players here want and are trusted to deliver them efficiently and with a speed to market that operators demand.
"I'm confident this relationship between Pragmatic Play and Jogar.com.vc will achieve just the right kind of results they're both expecting."
A representative from Jogar.com.vc said: "Pragmatic Play is one of the most requested content developers by players here in Brazil and so we had to ensure we had its full complement of games and products. This new deal gives us just that and empowers us to be more competitive than ever in a crowded and growing space."
BMM Testlabs Is Ready to Perform Compliance in Three Brazilian States that have Authorized iGaming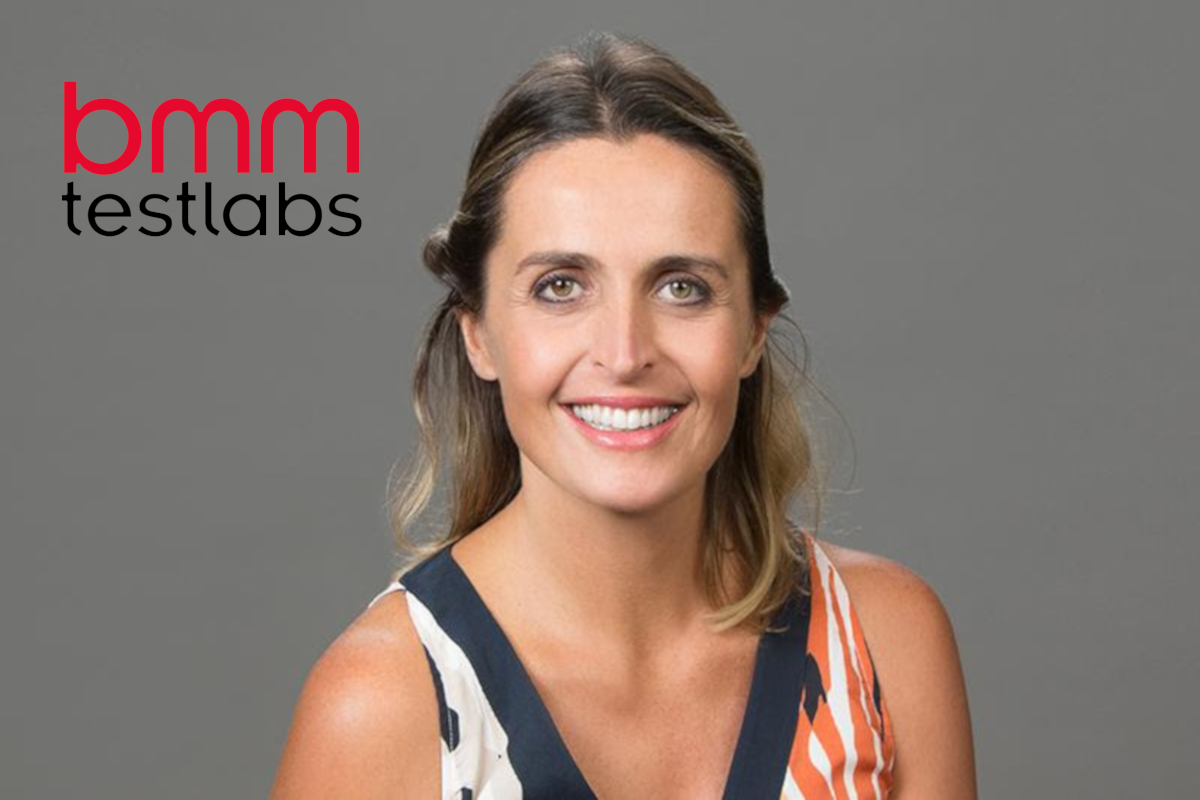 BMM Testlabs, the world's original gaming test lab and product certification consultancy, today announced that it is ready to perform compliance testing and certification in the three Brazilian states that have recently regulated iGaming and sports betting; Rio de Janeiro, Paraiba and Parana.
These three states are all in the process of granting operator licenses, which will allow operators to provide fixed-odds sports betting, casino games and games of skill.
BMM Testlabs, as part of its commitment to the Brazilian market, is establishing a local presence to serve the newly regulated Brazilian iGaming markets. BMM Testlabs will provide its full suite of compliance services and solutions including pre-compliance testing, customized security audits, geolocation testing and software quality assurance.
This exciting milestone is the result of BMM Testlabs' exceptional service to the global gaming industry, its commitment to the Latin America market for more than 16 years and the strong partnerships it has forged with regulators throughout the region.
BMM Testlabs is a trusted independent testing laboratory for compliance services throughout Latin America with offices in Argentina and Peru. The company's unparalleled understanding of the region's technical compliance requirements, high-quality product testing and dedicated local customer support services ensures customer confidence in their choice of a testing laboratory.
BMM Testlabs' Executive Vice-President of Europe and South America, Marzia Turrini (pictured), expressed enthusiasm for the momentum in Brazil and the potential for growth, saying: "We look forward to partnering with operators and suppliers to provide our best-in-class compliance and certification services for this new and potentially huge gaming market in Brazil".