AGCO issues $150,000 in penalties to PointsBet for violations of internet gaming responsible gambling standards
The Registrar of the Alcohol and Gaming Commission of Ontario (AGCO) has issued PointsBet Canada Operations 1 Inc., a registered internet gaming operator, a Notice of Monetary Penalty totaling $150,000 for failing to meet Ontario's responsible gambling requirements.
The penalty relates to several alleged violations of the responsible gambling provisions of the Registrar's Standards for Internet Gaming (the Standards), including, but not limited to:
Failing to appropriately intervene and provide assistance to a player who was potentially experiencing gambling harms. In this case, a player lost over $500,000 in under three months The player was flagged as potentially high-risk by the operator's systems on multiple occasions, including due to incurring significant losses and making repeated withdrawal cancellations. Despite this, no interventions were provided by the gaming site operator during that period.
Failing to enforce the required 24-hour cooling-off period when the player cancelled their per-day deposit limit.
Communicating gambling inducements, bonuses, or credits through direct advertising without active player consent. Despite the player withdrawing their consent for direct advertising and marketing, credits totaling $35,500 were deposited on various occasions into the player's account, and numerous offers of free tickets to sporting events were provided.
As demonstrated by these incidents, failing to ensure that employees understood the importance of responsible gambling and were adequately trained to respond appropriately to, and assist, players who may be experiencing harm from gambling.
Ensuring registered igaming operators comply with Ontario's strong responsible gambling provisions is an AGCO priority. The AGCO's Standards require registered operators in Ontario's igaming market to follow specific rules designed to protect players at risk of gambling-related harm. These responsible gambling measures, grounded in international best-practices, include prevention, awareness, early intervention, and support.
A registered operator served with a Notice of Monetary Penalty by the AGCO has the right to appeal the Registrar's action to the Licence Appeal Tribunal (LAT), an adjudicative tribunal independent of the AGCO and part of Tribunals Ontario.
"In Ontario, igaming operators have an obligation to proactively monitor their patrons' play for signs of high-risk gambling, and to take appropriate actions to intervene and reduce the potential for gambling related harms. The AGCO will continue to focus on player protection by holding all registered operators to these high standards." said Dr. Karin Schnarr, Chief Executive Officer and Registrar – AGCO
GLI Named Approved Data Standards Auditing Body by IBIA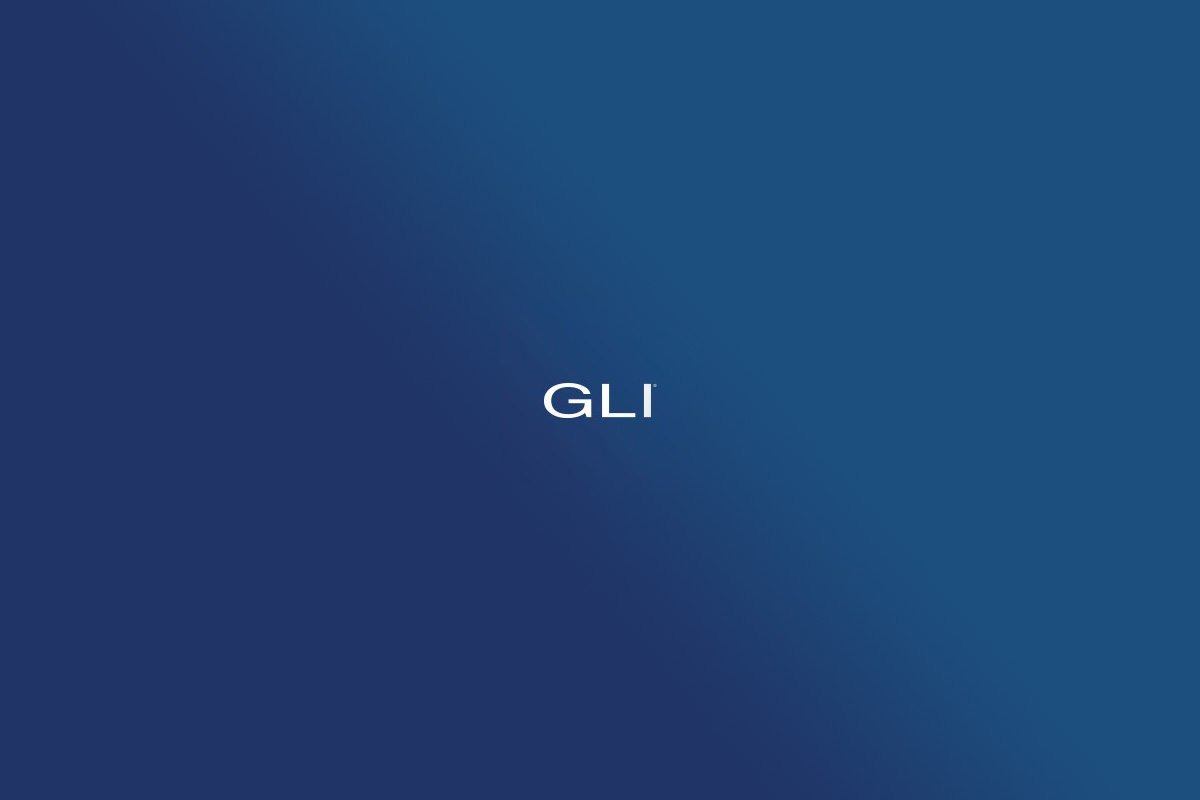 Gaming Laboratories International (GLI) has been named an approved auditing body for International Betting Integrity Association's (IBIA) Data Standards. Sports data providers wishing to be audited for the IBIA Data Standards and its kitemark will now be able to utilize GLI's unparalleled expertise and global network of testing locations, streamlining the product auditing process and ensuring seamless compliance with IBIA standards.
This milestone underscores GLI's commitment to excellence in gaming compliance and further solidifies its position as a trusted industry leader.
IBIA's Data Standards process was launched in 2020. The association, which represents many of the leading regulated sports betting operators in the world, established the Standards in response to concerns about the adverse impact of the manipulation of data and the related corruption of betting markets. IBIA believes that the Data Standards are an effective means of protecting the integrity of sport, its data, betting markets generated by that data and consumers enjoying those products. Leading global data providers Stats Perform, Sportradar and GRID are all currently accredited.
IBIA CEO Khalid Ali said: "GLI is a globally recognized leader in its field, and IBIA welcomes the company's desire to gain accreditation as an auditing body for the Data Standards. It recognizes the importance of the Data Standards and to maintaining the integrity of the processes underpinning the creation of the sports betting market. We look forward to working with GLI, which becomes one of only two companies that are accredited to provide auditing services for the IBIA Data Standards."
Joseph Bunevith, VP of Government and Regulatory Affairs at GLI, said: "We are grateful for the opportunity to embark on this promising partnership, and we are thankful to IBIA for placing their trust and confidence in GLI. GLI's testing, auditing, and depth of knowledge in sports betting is second to none, and we expect this relationship to foster great outcomes for the global sports betting industry."
HALLO Compliance Network to Discuss Sports Integrity in the US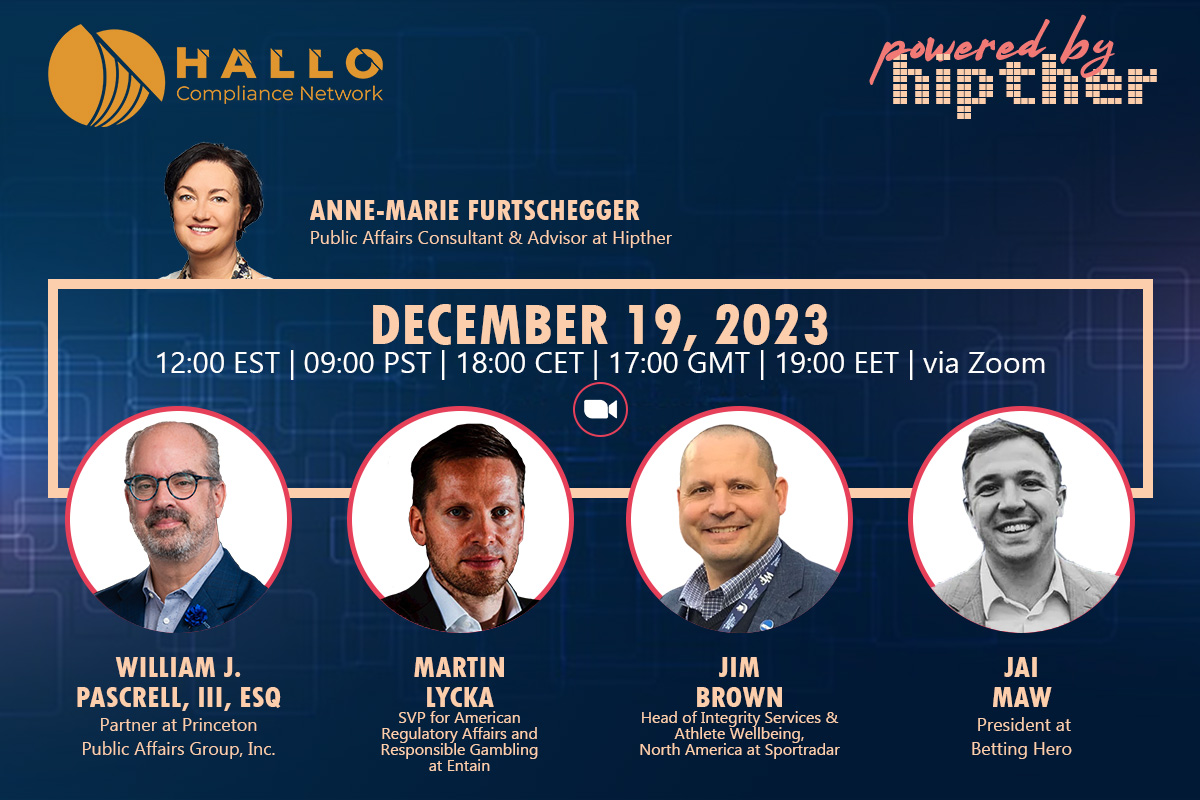 HALLO Compliance Network, the platform bridging the gap between technology and the law, and Home of monthly online meetups fostering growth, education, and collaboration, returns with its 2nd HALLO Compliance Meetup featuring a powerhouse panel on "Safeguarding Integrity in Sports"!
The next HALLO Compliance Network Virtual Meetup will take place on December 19 via Zoom at 12:00 PM EST, featuring a compelling panel discussion that delves deep into the pressing issues surrounding sports integrity, match-fixing, and betting addiction.
The sports betting industry, including operators, providers, regulators and customers, recognizes that the essence of exhilarating sports betting lies in fair sports competitions. Consequently, numerous gambling laws prioritize the pivotal element of sports integrity. Locally, various educational initiatives have been implemented, and on a global scale, the Macolin Convention—a unique initiative dedicated to promoting fairness in sports—has garnered ratification from nine countries and signatures from an additional 32. Moreover, major sports federations such as the IOC and FIFA have initiated their own programs and initiatives in support of this cause.
The HALLO panel will have a closer look at how the prevention of the manipulation of sports competitions looks like in the US at this point in time, five years after first states regulated sports betting.
Meet the Panelists
This powerhouse panel features renowned experts in the field of sports integrity and regulatory compliance:
–        Jim Brown, Head of Integrity Services, North America & Athlete Wellbeing globally at Sportradar
–        Martin Lycka, SVP American Regulatory Affairs & Responsible Gambling at Entain
–        Jai Maw, Co-Founder and President of Betting Hero
–        Bill Pascrell III, partner at Princeton Public Affairs group and long-time advocate for reasonable regulations in igaming and sports betting in the US.
HALLO Compliance Network brings together a distinguished panel of experts to shed light on critical topics, exploring the multifaceted challenges and innovative solutions in the industry.
Discussion Topics
Confronting Match Fixing: Is match fixing a significant concern in the US? We'll explore its prevalence, the effectiveness of the educational and sports systems in combating it, and the role of legislation.
A Global Perspective:Understanding why match fixing is a hot topic in regions like Asia, Europe, and South America, and discussing the cultural and systemic differences.
Technological Implications: Examining how new technologies like deepfakes impact sports integrity, alongside the growing intersection between esports and sports integrity.
International Initiatives: Delving into the Macolin Convention, educational campaigns, and transparency projects aimed at tackling these issues globally.
Betting Addiction Among Athletes: Addressing recent cases and the ongoing challenge of betting addiction in the sports community.
This panel promises an in-depth exploration of the challenges facing sports integrity today, offering perspectives from legal, regulatory, technological, and ethical viewpoints. Join us for a session that's as informative as it is engaging, perfect for professionals, enthusiasts, and anyone keen on understanding the evolving landscape of sports integrity.
Register Now For the 2nd HALLO Compliance Virtual Meetup!
Register and Tune in on December 19 via Zoom at 12:00 PM EST | 09:00 PST
Introducing HALLO Compliance Network and its Mission
The Acronym "HALLO" stands for "Highly Aligned Leaders in Legal Operations". As the name suggests, HALLO Compliance Network is a platform putting Legal Operations at the forefront, especially in the contemporary Technology sector.
HALLO is a platform for bridging the gap between technology and the law, combining a  trusted directory of legal experts specializing in Gambling, Blockchain, Fintech, and AI, and monthly virtual meetups focusing on learning and networking. HALLO is your Global Compliance Guide in Today's cutting-edge fields, connecting Highly Aligned Leaders in Legal Operations.
Welcome to HALLO Compliance!
Register Now Free to harness the knowledge of the HALLO Virtual Meetups!
Browse the Listing Packages for Individuals or Firms – Get Started for Free!
Pennsylvania Commonwealth Court Unanimously and Definitively Rules Pennsylvania Skill, powered by Pace-O-Matic, a Legal Game of Skill The Commonwealth Court of Pennsylvania unanimously ruled that Pace-O-Matic's (POM) Pennsylvania Skill games are legal games of skill.
In the case, originally brought forth in Dauphin County, the Commonwealth Court ruled that the POM game is a game of predominant skill, not a game of chance, and that the "POM machines are not slot machines [and] the POM machines are not illegal" as noted in the ruling.
"This is a major victory for Pennsylvania Skill, but it's equally a victory for our operators and the thousands of small businesses, volunteer fire companies, and fraternal clubs who have come to depend on the revenue our games provide," said Paul Goldean, President and CEO of Pace-O-Matic. "This is also a win for many players across the commonwealth who enjoy skill games as a popular entertainment option. Our games have always been legal, and this ruling proves that once and for all."
In the ruling, the Commonwealth Court states explicitly that "POM machines are not slot machines" and goes on to reject the Commonwealth's intentionally broad definition of a slot machine to include games of predominant skill, going so far as to state that "such an interpretation is inappropriate."
The court agrees with the appellees that "substantial evidence supports the trial court's legal conclusion that skill predominates over chance" in the POM game. The court also states in the ruling that the Commonwealth's argument that the game's skill-based elements are secondary, insignificant, or hidden is "factually untrue."
The court therefore concludes that "POM machines are not gambling devices" and "therefore, do not constitute derivative contraband" and that "these electronic games are not illegal."
Lastly, the court notes that "the Commonwealth was aware of adverse legal authority [referring to the Pinnacle case in which the POM game was determined a game of skill], it was required to cite and distinguish it." Yet the Commonwealth omitted it. The court goes on to state that they "caution the Commonwealth that the Pennsylvania Rules of Professional Conduct require candor toward the tribunal and, specifically, the disclosure of directly adverse authority.
Chief Public Affairs Officer Michael Barley added, "We have won every Pennsylvania county court decision that has questioned the legality of our games, and this ruling should put an end to any discussion on the matter. Additionally, the Court took note and objected to the continued actions of state actors who have purposefully ignored the law, and court decisions, continually and purposefully misrepresented how our games operate, and put their fingers down on the scales of justice in a reckless attempt to have our skill games found illegal. Largely at the behest of the Pennsylvania Gaming Control Board and a handful of casinos, led by Parx Casino. Thankfully, the court saw through those actions, analyzed the facts, and ruled appropriately our games are legal games of skill."
Earlier this month, the Commonwealth Court of Pennsylvania also affirmed the return of several skill game terminals by the Court of Common Pleas of Monroe County – in doing so, also ruling the POM game a legal game of skill.
"Now that this ruling is in place, I hope we can focus on the more pressing matter of regulating and taxing skill games," Barley concluded. "We are urging the General Assembly to pass reasonable legislation, not only to support the small businesses and organizations who benefit from skill games but to generate tax revenue for the state while also to giving law enforcement the framework they need to tackle illegal gambling. It's a win-win for the commonwealth."