Push Technology Launches Diffusion Kafka Adapter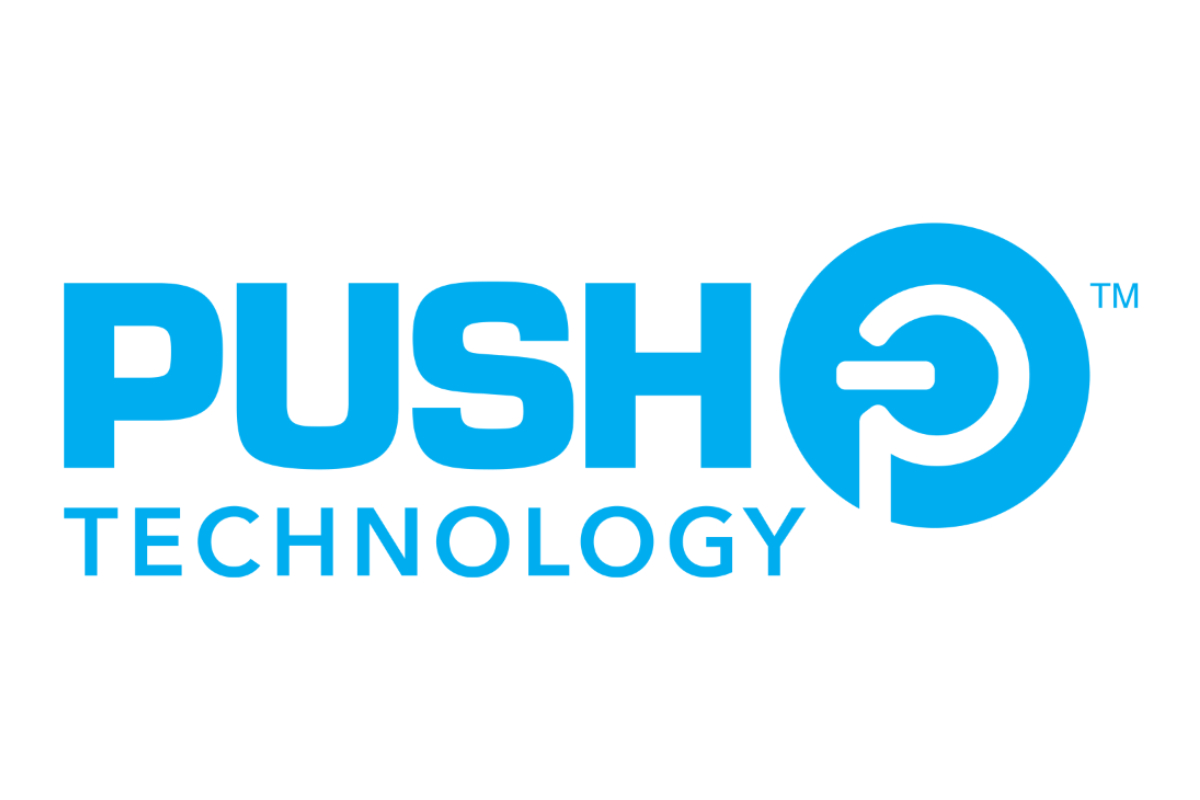 Turbocharge Your Kafka Solution
Push Technology, the pioneer and leader in real-time data streaming and messaging solutions, today announced the launch of a new Kafka Adapter for their Diffusion Intelligent Data Mesh.  With the Diffusion Kafka Adapter, organizations can now efficiently and securely extend Kafka solutions over the Internet, streaming real-time data to millions of end-user applications.  In addition, customers can easily manage the high-volume of data across geographically dispersed regions.
Organizations Can Now Turbocharge Kafka
Kafka has proven capability for high-throughput data handling within the data center. When dealing with potentially hundreds of thousands of topics and concurrent connections in real-time mode, the qualities that make Kafka extremely powerful in the backend, fail to meet the unique requirements and challenges of edge networks. For example, Kafka performance suffers as the number of consumers increases. In addition, lack of topic granularity causes consumers to receive substantial amounts of excess data dramatically increasing cost.  Diffusion with the Kafka Adapter handles these challenges.
Diffusion Kafka Adapter
The Diffusion Intelligent Data Mesh provides pub/sub functionality over last-mile network connections – web, mobile or satellite – reducing application code complexity and speeding time-to-market. The new Diffusion Kafka Adapter is fully hosted within the Diffusion Cloud infrastructure with an easy-to-configure user interface, for seamless integration with Kafka brokers.  The Adapter automatically maps Kafka message types to JSON, allowing web, mobile, and IoT clients to securely consume data that is stored as rich data structures within Kafka.
The valuable customer benefits of the Diffusion Kafka Adapter are:
Scalable Topic Models
Diffusion is purpose built to handle millions of unique topics, allowing data to be scaled independently from consumers.  In-flight transformation rules allow event data to be disaggregated or remapped, enabling intelligent and efficient distribution of data, based upon specific consumer requirements, while throttling or delay controls are available as needed to facilitate the exposure of real-time data at different tiers of availability.  Diffusion removes the overhead of scaling the consumer-side of real-time data, allowing organizations to pursue new business opportunities without worrying about operational complexities.  The Diffusion Kafka Adapter exponentially scales Kafka performance by providing the ability to handle millions of topics and millions of concurrent connections.
Security
Security can be a challenge on edge networks.  With Diffusion, dynamic multi-tiered security access control is available out-of-the-box.  A robust, pluggable authentication system makes it easy to combine standard security adapters (e.g. JWT, OAuth) with bespoke authentication strategies.  Diffusion's scalable Role-based Access Control system allows unique security policies to be assigned across hundreds of thousands of consumers and changes can be applied dynamically across all active connections and subscriptions.
Efficient Data Movement
Diffusion is an intelligent solution for the challenge of optimizing real-time data distribution across unreliable networks, with adaptive flow-control, optional conflation of messages, and automatic delta streaming which can reduce bandwidth usage by up to 90%.
Sean Bowen, CEO of Push Technology, said: "Many organizations struggle to securely and cost-efficiently integrate Kafka into their operations as they build out highly-scalable, real-time web and mobile applications.  Our Diffusion Intelligent Data Mesh and Kafka Adapter handle the complexities and address the challenges of Kafka data management and control over the network edge."
About Push Technology:
Push Technology pioneered and leads the market in real-time data streaming and messaging solutions that power mission-critical business applications worldwide. The Diffusion Intelligent Data Mesh delivers centralized data management, optimization, and integration to simplify application development, reduce infrastructure requirements, and speed time-to-market.  Leading brands, across industries including: financial services, transportation, energy, retail, healthcare, eGaming, and Internet-of-Things companies, use Diffusion to fuel revenue growth, customer engagement, and business operations. Diffusion is available on-premise, in-the-cloud, or in hybrid configurations, to fit the specific business, regulatory, and infrastructure requirements of the applications operating in today's everything connected world.
Learn how Diffusion can reduce infrastructure costs, and increase speed, efficiency, and reliability, of your web, mobile, and IoT applications at www.pushtechnology.com.
Jackpot Digital Receives License to Install Three Jackpot Blitz(R) ETGs at Jackson Rancheria Casino Resort in California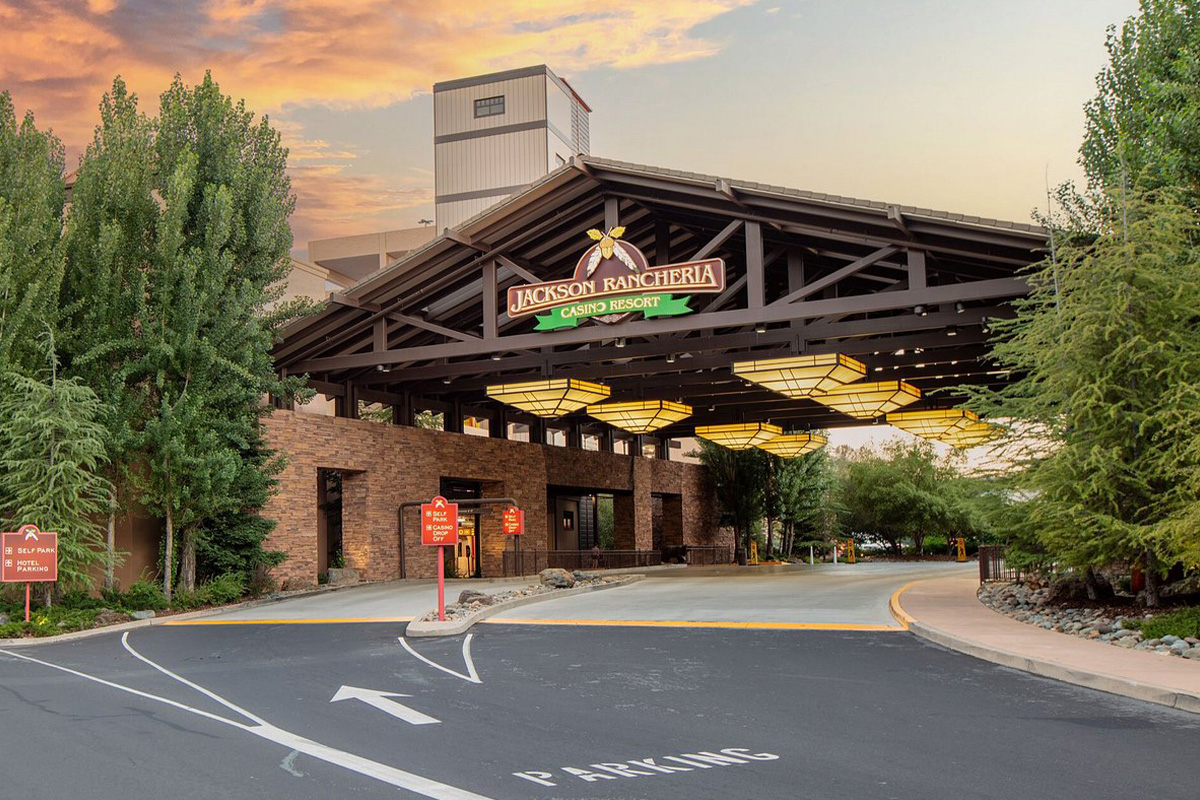 Jackpot Digital has announced that it has received licensing approval from the Jackson Rancheria Tribal Gaming Agency, the regulator for Jackson Rancheria Casino Resort located in Jackson, California. The vendor's license was the final step required for the Company to install Jackpot Blitz ETGs at Jackson Rancheria. The Company is now scheduling installation for three of its next-generation, dealerless Jackpot Blitz ETGs at the property.
Each new table installed will represent additional monthly recurring revenue to the Company.
In addition to Jackpot's cruise ship customers, which include Carnival Cruises, Virgin Voyages, Princess Cruises, Holland America, AIDA, and Costa Cruises, Jackpot has announced land-based installations or orders in 12 states and territories in the US and growing, including California, Kansas, Louisiana, Michigan, Minnesota, Mississippi, Montana, Nevada, Oregon, South Dakota, US Virgin Islands, Washington, as well as several international jurisdictions.
iGaming Ontario to Request Proposals for a Centralized Self-Exclusion Solution in Early 2024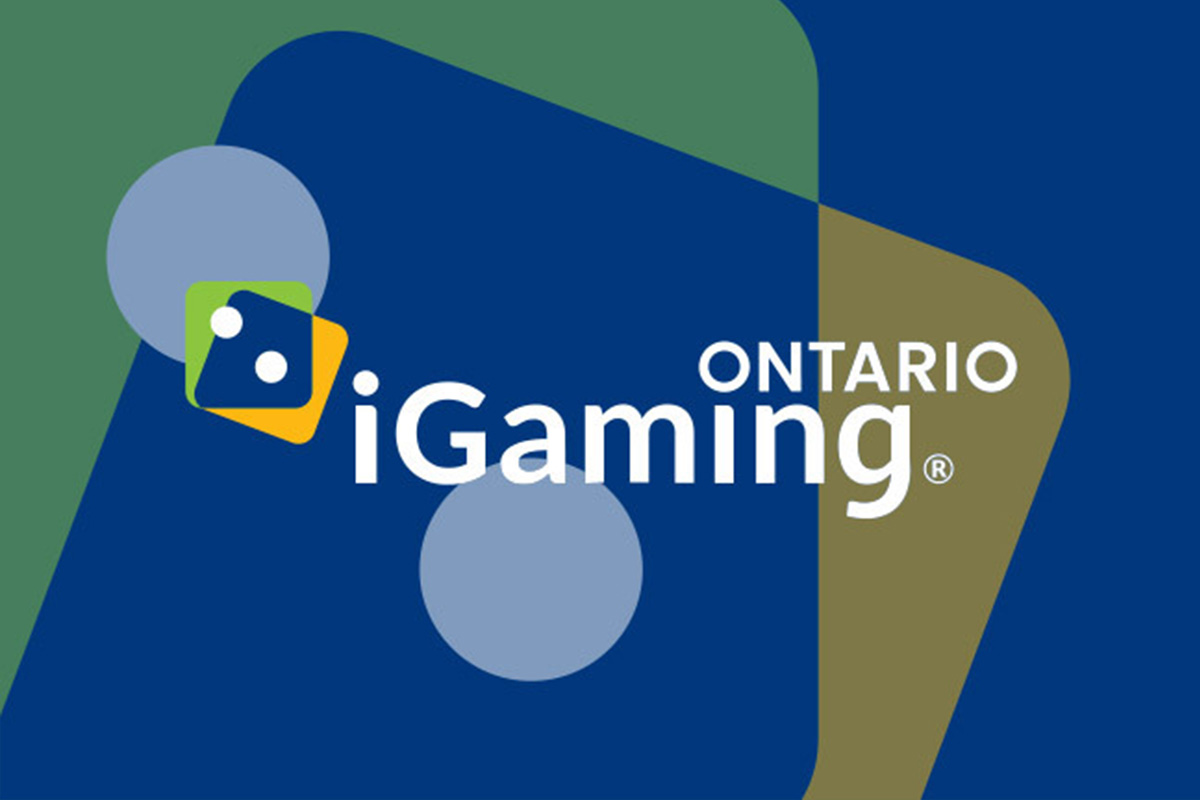 iGaming Ontario (iGO)'s vision is to lead the world's best gaming market, which includes building a safer and more enjoyable experience for all igaming players in Ontario. To support players who decide to stop or take a break from gambling, iGO is going to issue a request for proposals (RFP) in early 2024 for a centralized self-exclusion solution that will enable a player to self-exclude from all Ontario regulated igaming operators in a single registration process.
Given the coordinated nature of the program across all regulated igaming operators, including Ontario Lottery and Gaming Corporation (OLG)'s igaming site, the successful bidder will be expected to develop and implement a centralized self-exclusion system that integrates with all operator systems and supports players' self-exclusion registration, renewal, and reinstatement.
The following are iGO's principles for centralized self-exclusion:
PLAYER FOCUSED – to provide options to players to support their commitment to take a break, to ensure processes are easy to use with minimal barriers and challenges, and to offer a seamless connection to relevant support services.
SUPPORTIVE – to deliver and execute the program in a non-stigmatized, non-judgmental manner; to be supportive and encouraging so that players feel good about registering in self-exclusion.
TRANSPARENT – to ensure expectations and consequences for players and Operators are clear and information is comprehensive and well-promoted.
SECURE – to ensure player information is securely protected and shared only with relevant employees for the purposes of administering the program.
ROBUST – to implement strong processes and procedures bolstered by secure, responsive, and highly available technology to enable an effective program that supports a player's goals.
VIABLE – to develop systems and procedures that are manageable and practical for Operators to implement.
With these principles in mind, iGO is seeking interest from responsive and nimble companies that are able to build modern, innovative, secure cloud-based SaaS solutions that are high-profile, public-facing and critically important to building and maintaining the trust and confidence of a wide range of stakeholders. The successful bidder will partner with iGO on a multi-year program to develop best-in-class user experiences by leveraging modern, innovative technology.
Some features for an effective centralized self-exclusion solution include:
Allowing players to create and manage their self-exclusion profile and including Know Your Client (KYC) identity verification
Providing players with easy access to self-exclusion at any time including while they are gambling on any regulated igaming website
Having registration, renewal, and reinstatement processes that are intuitive, simple and offer supporting information.
A $1 Million Amenity is Coming to the Former Buffet Space at Golden Nugget Casino Biloxi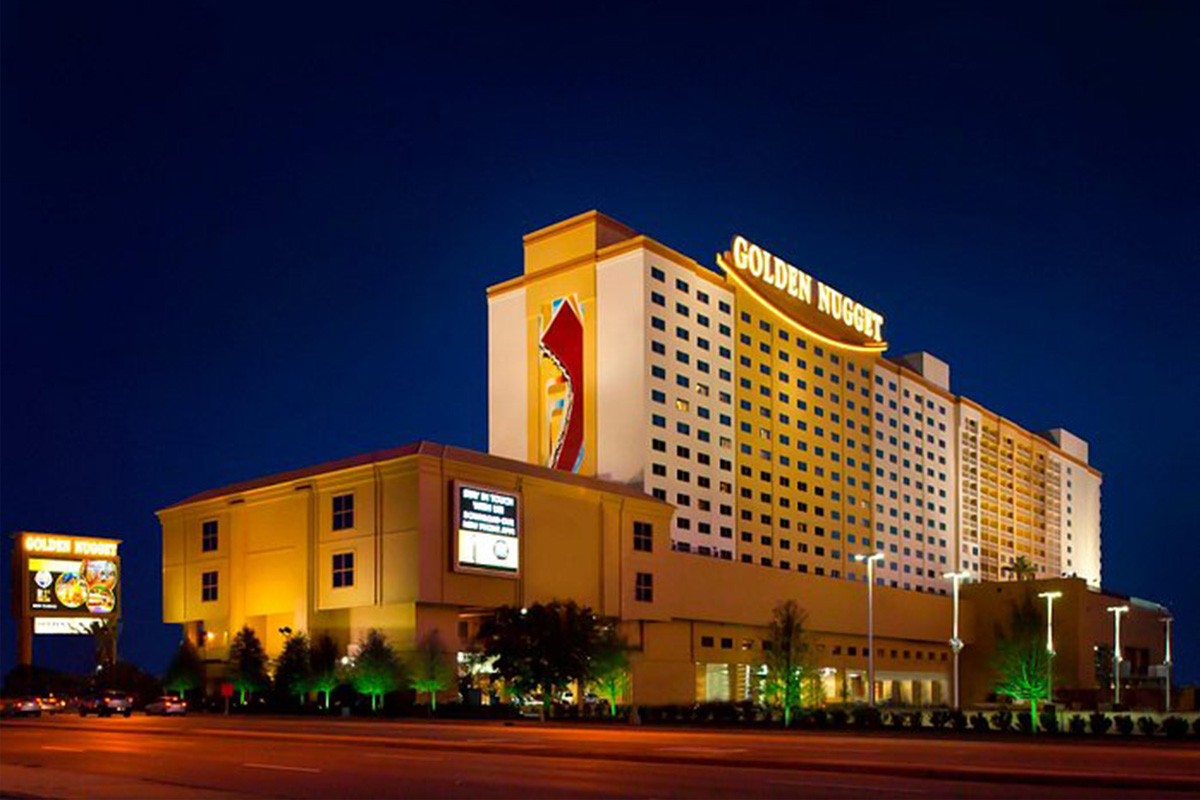 Golden Nugget Casino Biloxi was one of several Coast casinos where the buffet didn't return after the pandemic, and now that space is about to be repurposed.
Golden Nugget and DraftKings announced Tuesday the addition of a high-tech retail sportsbook area that will open in January.
"We are in the process of building that now," said general manager Chett Harrison. The plan is to invest about $1 million and have the new area ready by early January for the playoff games and the Super Bowl.
"It's going to be a grand place to watch a game," he said.
A portion of the former buffet area will become the expansive DraftKings Sportsbook, with video walls and state-of-the-art LED screens that he said will be "the largest seamless screen on the Mississippi Gulf Coast".
The viewing area will get about 40 of the big, comfortable lounge chairs, he said, and food and drinks will be available during the big games. Placing a bet will be streamlined by 17 live betting kiosks and five betting windows.
The sportsbook at Golden Nugget Casino Biloxi now is powered by DraftKings' products and technology after the company bought out the former supplier of the services at the Biloxi casino.
Customers will have access to many of the same features available on the DraftKings Sportsbook app, allowing them to place same game parlays, prop bets and a variety of in-play betting options.
"Together with the leadership team at DraftKings, we are creating an amenity that patrons can enjoy, while offering sports fans an unparalleled sports betting experience at one of the top entertainment destinations in Mississippi," Harrison said.
The current sportsbook and kiosks remain open while the new area is under construction. The new sportsbook will fill half of the former buffet at Golden Nugget Biloxi.