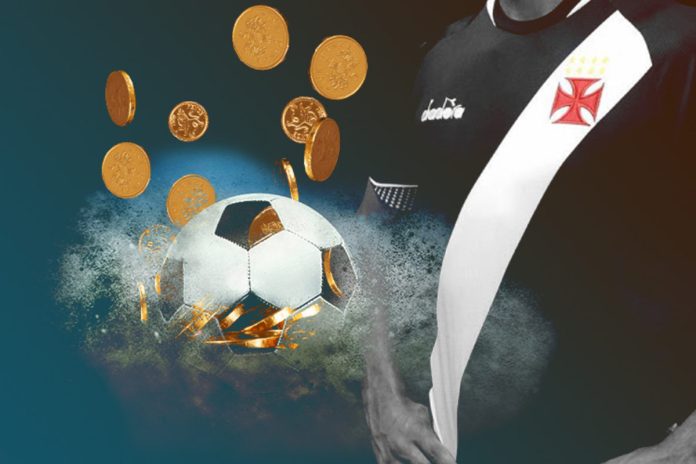 CR Vasco da Gama, in partnership with Chiliz, the leading blockchain providers for the sports and entertainment industry, have announced that they will launch a $VASCO Fan Token on the Socios.com app.
The $VASCO Fan Token will unlock unprecedented opportunities for Vasco's estimated 12 million fans to engage with and influence the team regardless of where in the world they are based. $VASCO Fan Token holders will be able to have a say on a wide range of fan-related decisions such as kit designs, squad numbers for new signings, celebration songs, inspirational messages, and other fan-related topics by voting on binding polls on the Socios.com app.
$VASCO holders will also enjoy exclusive discounts and promotions as well as the chance to earn unique rewards, from signed merch and VIP tickets to NFTs (Non-Fungible Tokens), which will allow fans to hold and collect the most memorable moments in the history of their beloved team like never before.
Fans will also be able to connect with other fans around the world, putting their skills to the test in games and quizzes, competing in global leaderboards and earning real-life and digital club-related rewards, benefits and experiences along the way.
"We are very proud with the arrival of Socios.com to Vasco. The global leaders in the Fan Token space chose Vasco to be one of their Brazilian partners, after a very careful negotiation that took a few months. This is an important step in the club's digital transformation process despite all the difficulties. To Vasco's fans I say: stay tuned because the $VASCO is arriving soon, and Vasco's fan members will receive a special gift," Vitor Roma, Marketing VP of Vasco da Gama, said.
"We are very happy to add Vasco da Gama to our impressive roster of Brazilian partners. Vasco not only has a rich legacy and a huge and passionate fanbase, but over the years it has forged a reputation for embracing innovation. I'm sure this partnership will contribute to make our platform stronger and, most important, to create new opportunities for football fans all over the world," Alexandre Dreyfus, CEO of Chiliz and Socios.com, said.