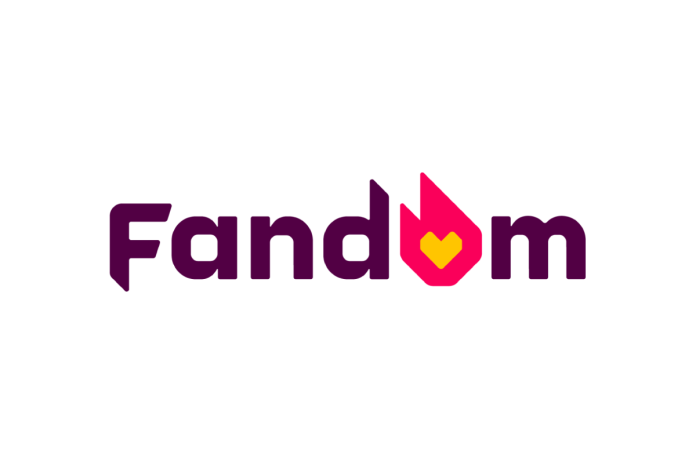 On the heels of its recent acquisition of leading gaming and entertainment brands including GameSpot, Metacritic and TV Guide, Fandom is investing in its new portfolio with a slate of original video content that superserves fans and unlocks new branded content opportunities for advertisers. Beginning in May with the launch of seven new shows, Fandom is delivering against consumer and advertiser demand with more short-form original video content across its brands, made "for gamers, by gamers" including destination programming and personality-hosted shows.
Both endemic and non-endemic advertisers can target and engage with fans, particularly gaming audiences, across their entire consumer journey including reference, news, reviews and ratings. This new slate of video content offers additional branded content opportunities for partners looking to authentically reach true gaming and entertainment fans at scale.
"Gaming is our largest and fastest growing audience, eclipsing 150 million monthly visitors, so we're doubling down on our gaming content with this new original programming lineup," says Michael Chiang, Chief Business Officer, Fandom. "The acquisition of these leading editorial brands created new avenues for us to serve fans and clients in even more immersive ways, and our fan-first, premium content allows us to authentically connect with our audiences and truly stand out in the digital media space."
In May, Fandom will release five fan-focused original shows on GameSpot's YouTube channel that explores every aspect of the world of video games including:
The Kurt Locker: With his distinctive style and personality, GameSpot Senior Producer Kurt Indovina explores current trends in gaming, as well as their impact on gaming culture and gamers themselves through unique video essays that are approachable, cozy, and kinetic. The Kurt Locker premieres on May 2 with new episodes airing weekly on Tuesdays.
No Hud: Premiering on May 3 and airing every Wednesday, GameSpot examines new ways to play video games that make them feel fresh and new.
Experts React: This limited-run series calls on various experts – from sword masters and viking historians to tattoo artists – to break down and analyze the hottest gaming titles for an in-depth analysis of how close games come to reality. Experts React premieres on May 4 with new episodes airing Thursdays.
Spot On: A weekly premium news show airing Fridays hosted by GameSpot's Managing Editor Tamoor Hussain & Senior Producer Lucy James. Spot On premieres on May 5.
How It Saved: Hosted by Dave Klein, GameSpot's Senior Producer, How It Saved shows how specific games have pulled franchises back from the brink of failure, or reversed the fortunes of entire companies. The first episode premiering on May 7 will be "How Resident Evil 4 SAVED Resident Evil". New episodes of this limited series will air Sundays.
Also premiering in May, Fandom is launching new, short-form entertainment content across its entertainment brands Metacritic and Screen Junkies:
Metacritic Review Lab on Fandom Entertainment's YouTube channel: With the massive data-set of Metacritic's review aggregator, plus Fandom's own in-house critics and data experts, the Metacritic Review Lab sorts through the noise of varied critical opinion and fan sentiment to bring you the clearest, fairest evaluation of new movie release's quality that you can find online. Metacritic Review Lab premieres in May with 2-3 new episodes debuting each month. Upcoming episodes include reviews of Fast X, The Little Mermaid, Across the Spiderverse and Indiana Jones 5.
Honest Trailers Presents on Screen Junkies' YouTube channel: With over 1 million views each week, Fandom is giving its Emmy-nominated "Honest" series a fresh spin with new formats including celebrity biography, TV theme songs, and commercial advertising. Honest Trailer Presents premieres on May 2 with new episodes airing monthly on Tuesdays.
Additionally, the below series will premiere in Q3:
GameSpot Insider: GameSpot Insider is a quarterly limited series that pulls back the curtain on some of the most beloved video game studios in the world. With unique access, we delve deep into the creation of some huge, eagerly anticipated titles. Each episode leverages the talents of GameSpot's seasoned writers, interviewers, and editors to deliver a documentary-quality viewing experience that is informative, insightful, and entertaining. It will also be part of a wider content rollout that includes written articles.
Challenge Accepted: GameSpot talent and content creators are tasked to come up with the most creative solutions to out-of-the-box gaming challenges in Challenge Accepted. From getting your entire team to rage quit, to beating Mario with a Guitar Hero controller, to coaching your mom through her first Call of Duty deathmatch, we'll push GameSpot employees, influencers, and content creators to their absolute limit with challenges they've NEVER faced before.