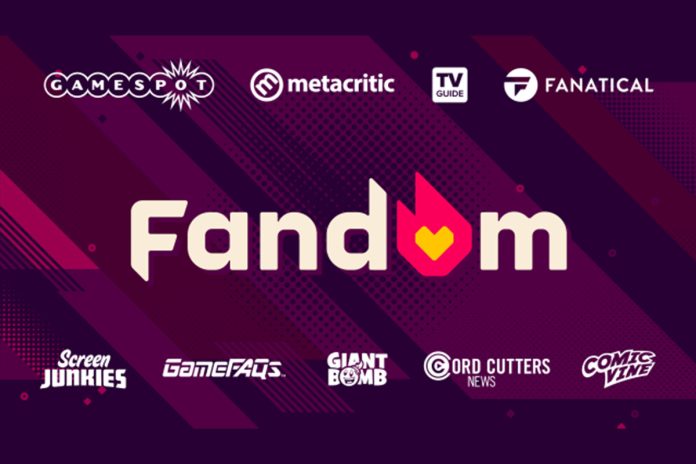 Fan engagement platform Fandom has announced that it has acquired a portfolio of entertainment and gaming brands from Red Ventures – GameSpot, Metacritic, TV Guide, GameFAQs, Giant Bomb, Cord Cutters News, and Comic Vine.
By combining Fandom's 300M MAUs, 250K Wiki communities and 40M pages of content with these widely recognized gaming, movie and TV brands reaching 46M MAUs, Fandom extends its strategic mission to be the fan's first choice for community and experience. Financials of the deal were not disclosed.
This deal will continue to expand Fandom's global fan platform to super serve entertainment and gaming fans as well as partners. The new combined platform will drive engagement across every step of the consumer journey – reference, community, trends, ratings, reviews, news and commerce. With the addition of these gaming, movie and TV platforms, Fandom will extend its 360 programs for its advertising partners – including game publishers, studios, and streaming services – and enhance the data and insights within FanDNA, Fandom's proprietary data platform. Additionally, the deal will fuel Fandom's affiliate and commerce efforts including accelerating revenue on Fanatical, its gaming commerce business.
"We're thrilled to add these powerful, authoritative brands into the Fandom platform, which will expand our business capabilities and provide immersive content for our partners, advertisers and fans. The trusted insights, ratings and content they provide will make us a one-stop shop for fans across their entertainment and gaming journey. In addition to creating exceptional fan experiences, these platforms will add to our FanDNA data offering, giving us sentiment and intent signals that will help improve the consumer experience as well as make our commerce and advertising businesses more impactful," Perkins Miller, CEO of Fandom, said.
"Today's announcement marks the beginning of a new chapter for Red Ventures and Fandom, and we couldn't be more excited for what's ahead. With Fandom at the helm, we are confident these brands and their teams will be well-equipped to continue empowering and connecting gaming and entertainment audiences around the globe, while Red Ventures continues to focus on unlocking the next phase of growth and evolution of its strong stable of decision-making brands," Christina Miller, Chief Strategy Officer at Red Ventures, said.
LionTree served as exclusive financial advisor to Red Ventures on the transaction.