YAHAHA to Offer Sneak Peek of its Text2Game Generative AI at San Francisco's Game Developer Conference 2023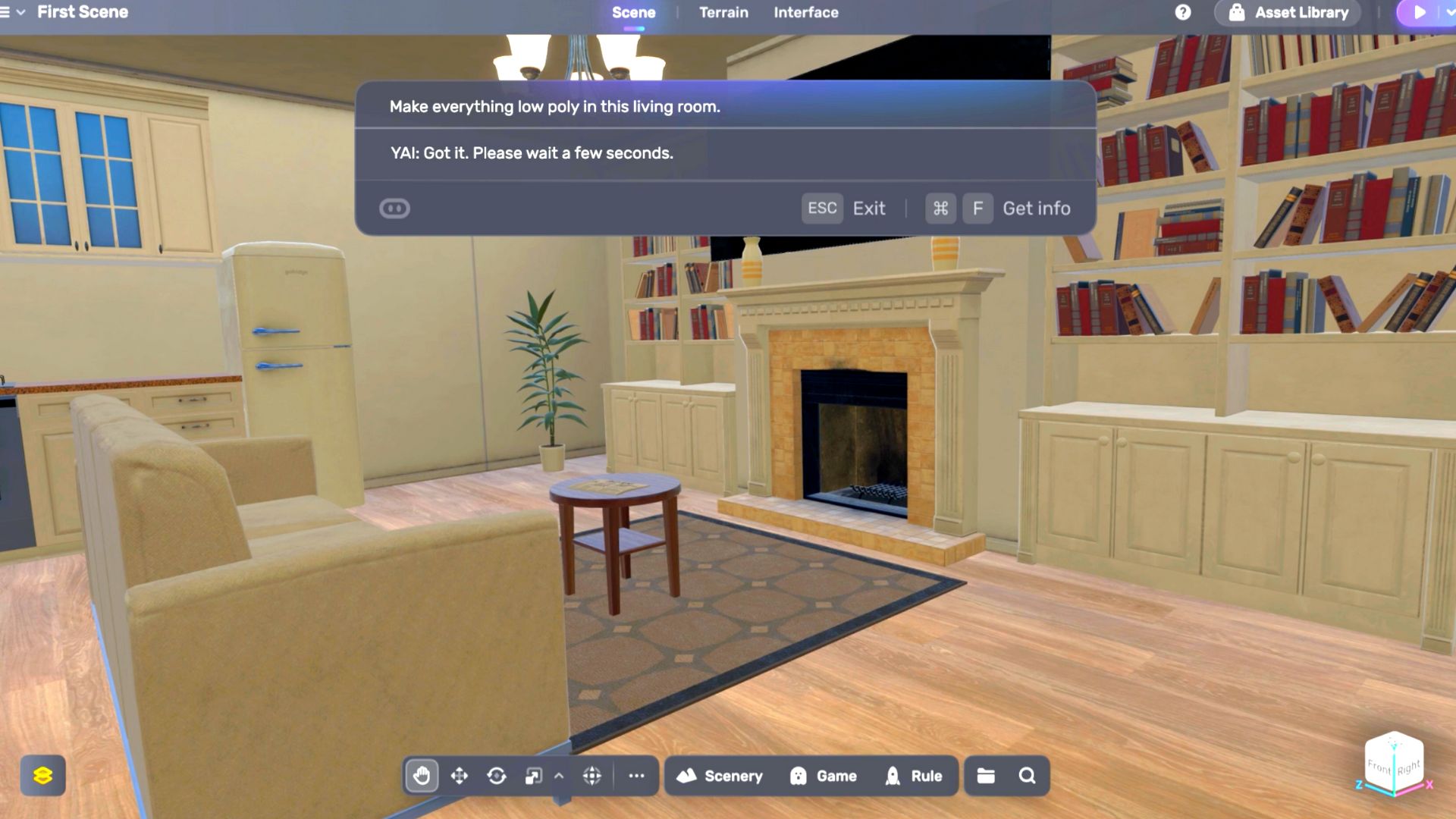 YAHAHA Studios, a no-code "metaverse for games", will be showcasing, for the first time,  its brand new AI technology platform at Game Developer Conference 2023 as a diamond partner. The new AI technology features over 1 million+ 3D assets for creators and the platform is on the road to working with potential upcoming AI partners.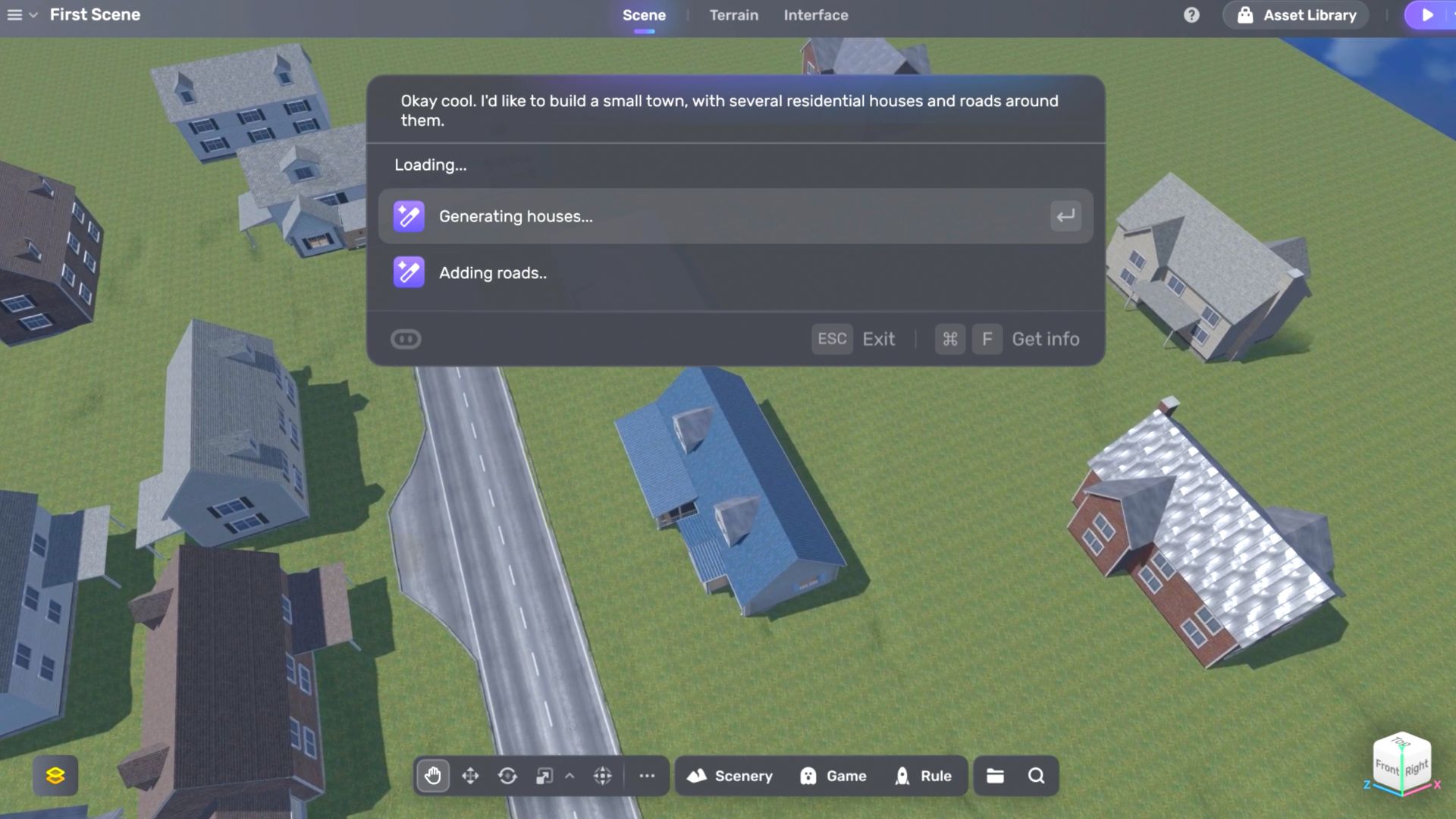 At the event, YAHAHA Studios will showcase popular AI-generated content services as part of its features to make game creation and development easier and more efficient- creating a revolutionary turning point in the democratisation of 3D content creation.This feature is part of the YAHAHA product enhancement pipeline where creators can interact with new generative-AI-powered capabilities. The platform provides over  1M + 3D assets for users to create in their own space, which makes it a very valuable and impactful 3D game service platform.
The increasing integration of AI in various industries highlights the importance of incorporating this technology into products and services. As a community-driven platform, YAHAHA recognises the need to equip its users with the knowledge and tools to fully harness the potential of AI in their development efforts.
Chris Zhu from YAHAHA says "YAHAHA is revolutionising the future of game generation by empowering developers with our user-generated content platform. And now, with the integration of AI technology, we're taking it to the next level, enabling users to create games smarter, faster, and more efficiently than ever before."
"We believe that the integration of UGC and AIGC is a natural step forward for the gaming industry. As we move towards AIGC, we want to highlight why transitioning from UGC to AIGC is a natural and easy step. UGC was created to enable users to showcase their creativity without being hampered by the lack of knowledge in programming. AIGC allows natural language to be used to continue this focus of enabling creativity without the need for programming knowledge." said Zhu.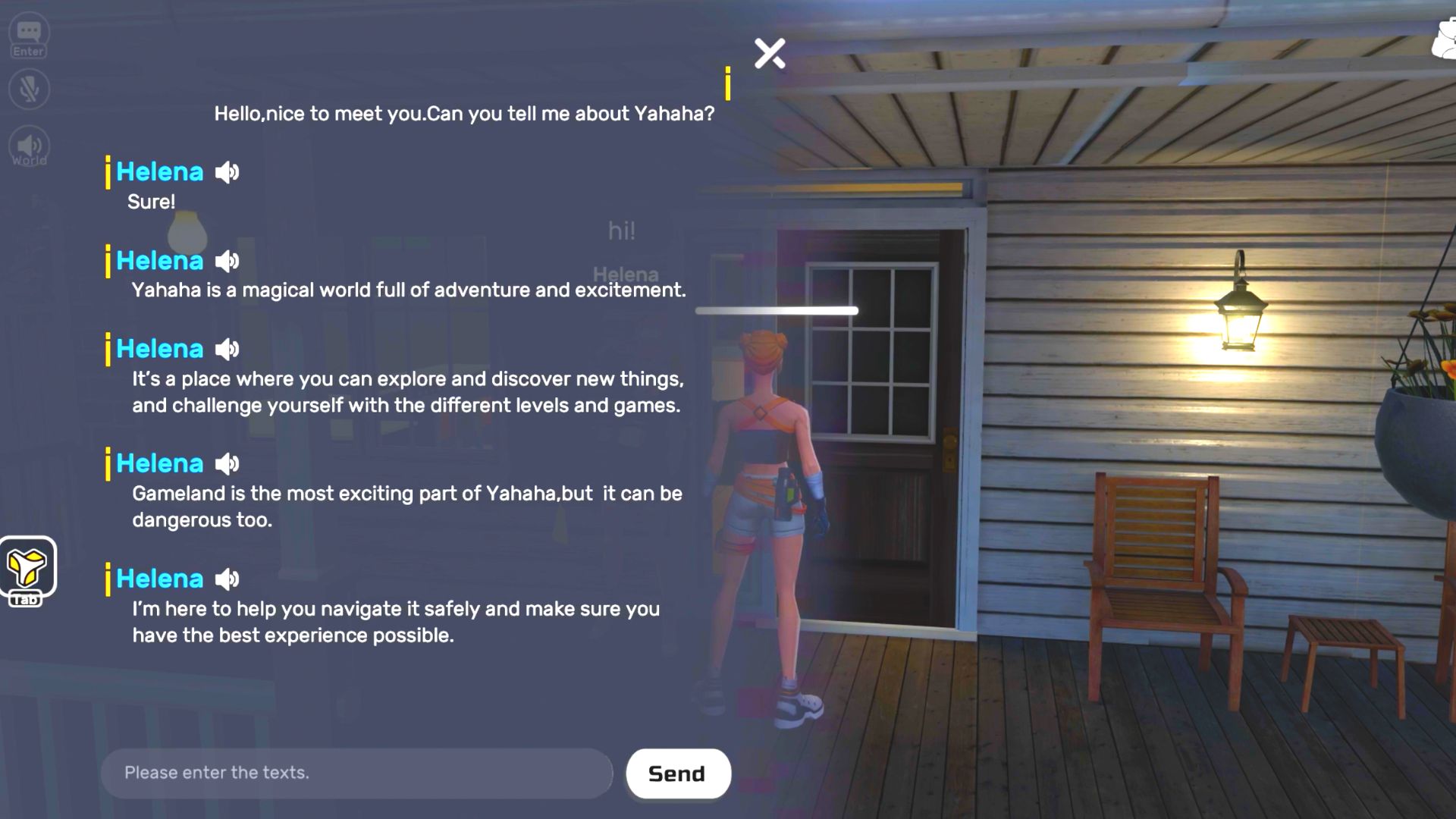 With the trend of AI integration in various industries, the relevancy of incorporating AI into products and services increases. YAHAHA would like to ensure its community is able to utilise this capability in their development and understand its significance as they use it.
With this note in mind, YAHAHA would like to invite all like-minded individuals and community members to join them in an open discussion to better define the requirements for creators on UGC platform paving the path towards AIGC.
In addition to the showcase, YAHAHA Studios will host four technical talk sessions. These sessions will cover topics such as data-oriented design, runtime game editors, stylised worlds, and no-coding gaming platform architecture.
Deep Dive into Data-Oriented Design for a Cross-platform UGC Game Engine (Yahaha): Stateful, Assets, Synchronisation, Performance (Presented by YAHAHA Studios) will begin on Monday, March 20, 2023 10:50 AM – 11:50 AM – Room 2000, West Hall.

Co-creating Games on Mobile (Yahaha): A Generic Architecture for Runtime Game Editor (Presented by YAHAHA Studios) will begin on Wednesday, March 22, 2023 12:30 PM – 1:30 P – Room 3009, West Hall

 From AI Generation to Art-Directed Stylizer: How Yahaha Platform Helps Create Stylized Worlds (Presented by YAHAHA Studios) this will begin on Thursday, March 23, 2023 12:45 PM – 1:45 PM – Room 3020, West Hall.

 Architecture Deep Dive for a No-coding Gaming Platform(Yahaha) and its Application for Education: From 'Assembler' to 'Scripts' (Presented by YAHAHA Studios) this will begin on Thursday, March 23, 2023 4:00 PM – 5:00 PM – Room 3009, West Hall.
Throughout the week at Game Developer Conference, San Francisco, YAHAHA Studios will host four tech talk sessions open to all participants interested in gaming and exploring career opportunities in the field. The sessions will feature demonstrations of the latest innovations, Q&A sessions, and interactions with industry veterans.
YAHAHA has also curated interactive activities for GDC participants to have a try at making their own games. They will also be demonstrating all of the latest new YAHAHA innovative technology, and offer hands-on activities for all attendees to be a part of.
YAHAHA will be available at the booth S441 throughout the entirety of GDC.
Gamescom Latam Set to Start in June 2024 in São Paulo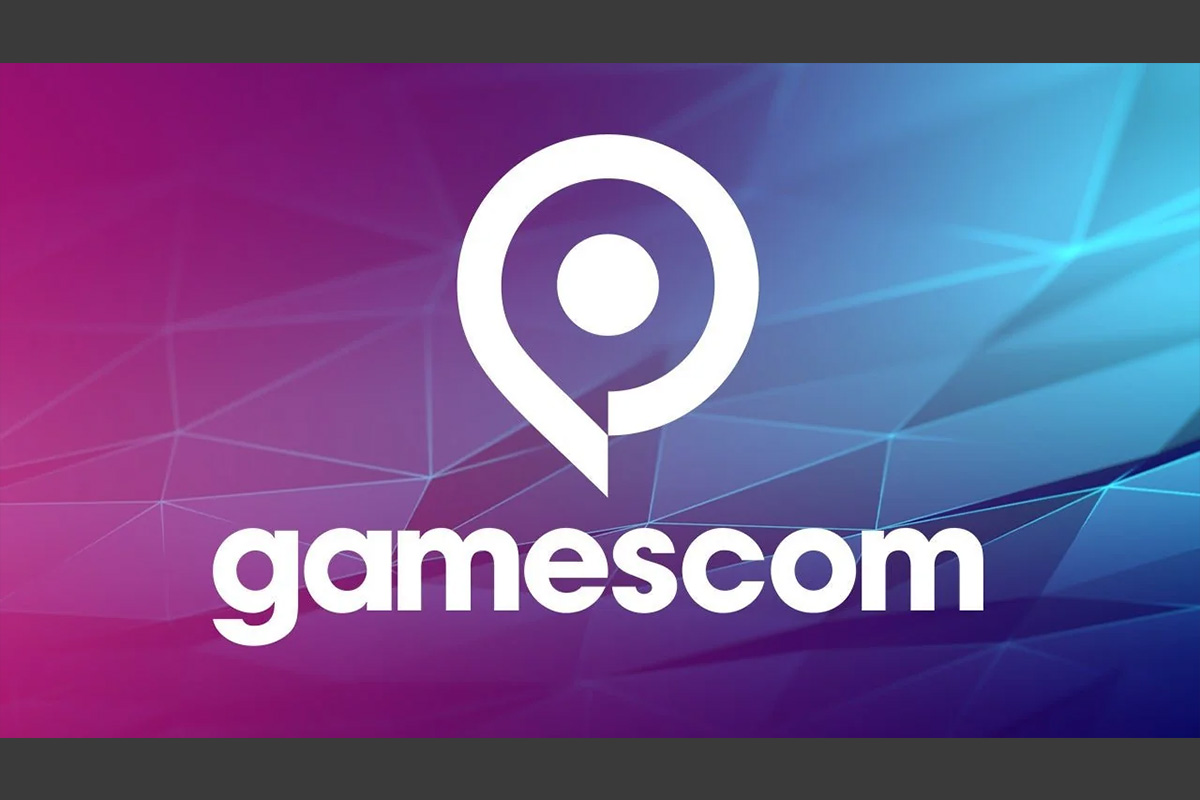 On 26 June 2024, the starting pistol will be fired in São Paulo for the first gamescom latam, the new gamescom satellite event for all of South America. This was announced at an event in Brazil by the involved partners: game – The German Games Industry Association, Koelnmesse, BIG Festival, and Omelete Company.
Following gamescom asia, which has been taking place in Singapore since 2021, gamescom latam will be gamescom's second international satellite event. It integrates BIG Festival, which is popular with the games community in South America and drew around 50,000 attendees in 2023. gamescom latam is aimed at both the gaming community and trade visitors, with respective areas for each target group.
"The international importance of gamescom grew significantly again in 2023, as its impressive reach and the on-site presence of leading figures in the industry demonstrate. We're convinced that, more than ever, the games industry needs events that are gathering places for the entire games ecosystem. With the magnetic power of its international brand, gamescom can help make this happen. So we're very excited to be putting on gamescom latam together with our partners in the coming year to bring the unique festival feeling of the world's largest games event to South America," Felix Falk, Managing Director of game, said.
"With our events abroad, we accompany our customers to the most important growth markets worldwide. After gamescom asia, gamescom latam is by no means a competitor to the successful original event in Cologne, but rather an ideal addition to our international portfolio," Gerald Böse, CEO of Koelnmesse, said.
gamescom latam will take place from 26 to 30 June 2024 at the São Paulo Expo Exhibition & Convention Center.
Swifty Global Secures GLI Certification for New Cutting-Edge B2B Gaming Platform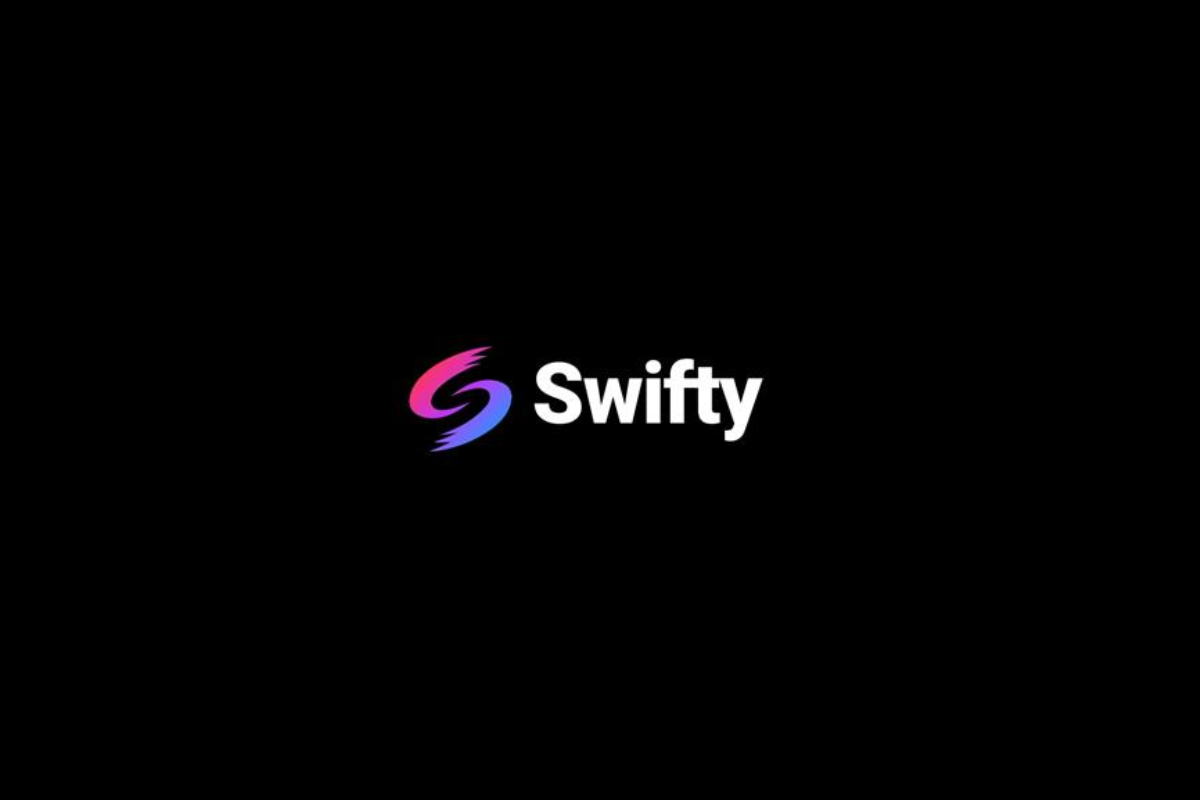 Dear Cashmere Holding Company (OTC: DRCR) also known as Swifty Global (Swifty), is a cutting-edge technology firm focused on creating ground-breaking solutions in the sports betting and gaming sector. Swifty currently holds licenses spanning several global jurisdictions with many more licenses in process. Swifty currently operates its proprietary swipe betting sports prediction application, as well as its traditional sportsbook and casino gaming platforms in numerous jurisdictions.
In a significant step forward, Swifty is proud to announce the completion and approval of the Gaming Laboratories International (GLI) certification for the company's new innovative B2B gaming platform which has now been certified in the UK and can also be used for operators in Isle of Man, Gibraltar, Estonia and Malta. The newly developed B2B platform sits at the center of the Swifty Global scaling and growth strategy and will unlock a substantial new revenue stream for the business.
''Securing this endorsement from GLI effectively certifies our B2B platform readiness for deployment across most European markets, and with this in mind we anticipate a significant spike in revenue over the coming months as we begin to roll out our new offering. Conversations are already underway with several sportsbooks and casinos, and we are confident that the first deal for this B2B platform will close by year end," commented James Gibbons, CEO of Swifty Global.
In line with this, Swifty has recently completed the gap analysis for the South African SANS 1718 standards. The minimal changes requested by the gambling regulator once again highlights the robust nature of the Swifty product offering. This positive outcome has set the stage for the company to pursue official certification, which Swifty will initiate within the next two weeks. Once fully certified Swifty is set to officially launch its offering into the $1.8 billion South African gambling sector.
In addition to market and product expansion, Swifty's relentless focus on enhancing its current offerings continues with the launch of its second major release of its platform, packed with a suite of innovative updates. This includes AI-powered multilingual support, enhancing global user accessibility, and affiliate management integration to open new marketing channels through sites like gambling .com. The release also introduces a dynamic modular interface for creating personalized user pages with various components like sports and casino widgets, adaptable based on user location. Significant enhancements also include a casino aggregator, an improved reporting module, and an AI-driven bonus rules engine, all aimed at elevating user engagement.
''These updates collectively mark a major update to Swifty's gaming offering, reflecting our commitment to continued innovation and user-centric design. With AI-powered enhancements and a dynamic modular interface, we're not just keeping pace with the industry – we're setting a new benchmark for what a gaming platform can offer. As we move towards the close of Q4, I am extremely confident about what the future holds for Swifty Global. The convergence of our technological advancements, new partnerships, and market expansion is set to drive substantial growth into the new year, delivering with it significant value for our loyal shareholders," concluded Gibbons.
MDC Showcases Exciting $5 Crash Gambling Offer for Canadian Players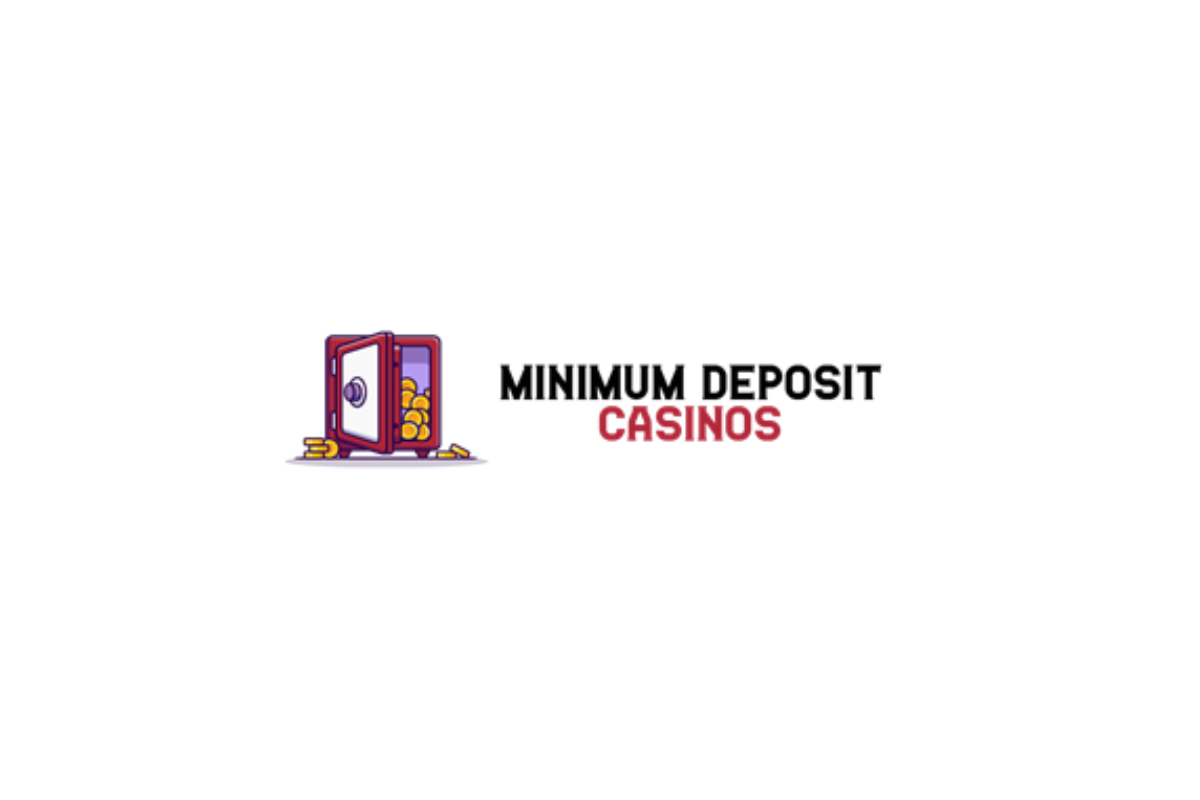 Minimum Deposit Casinos (MDC), a top casino affiliate site, is excited to feature an exclusive offer from Jackpot City Casino, introducing an innovative crash gambling experience in Canada. This promotion, highlighting a special $5 deposit option for engaging crash gambling games, is set to transform the Canadian digital gaming landscape, marrying affordability with high-energy gaming.
A New Era in Online Gaming
Amidst the rising popularity of crash gambling games, this featured offer caters to a wide spectrum of players, emphasizing both strategic gameplay and the excitement of real-time betting. The $5 deposit option democratizes access to online gambling, inviting more players to experience the thrill of high-stakes gaming without the associated high costs.
Exclusive $5 Offer – FlyX Awaits
In a special promotion, Jackpot City Casino is offering an exclusive deal for players directed through MDC. With a simple $5 deposit, players can unlock 40 free spins on the popular crash gambling game, FlyX. This offer enhances the gaming experience, providing increased opportunities for winning and an affordable gateway into crash gambling.
MDC: Curating Top Gaming Deals
A spokesperson at MDC remarks, "Featuring this offer from Jackpot City Casino aligns with our mission to bring the most exciting and affordable gaming experiences to our community. This $5 deposit initiative not only makes gaming more accessible but also showcases our commitment to offer our users exceptional deals."
Diverse Gaming Opportunities Await
The inclusion of $5 deposit casino options presents a rich variety of crash gambling experiences. Each game offers unique challenges and rewards, ensuring that players of all preferences and budgets have access to engaging gaming options through MDC.
Turning Modest Deposits into Significant Wins
This initiative underscores the potential for players to achieve significant returns from modest investments. Crash gambling games, known for their dynamic and thrilling nature, provide opportunities for impressive wins, even from small starting bets.