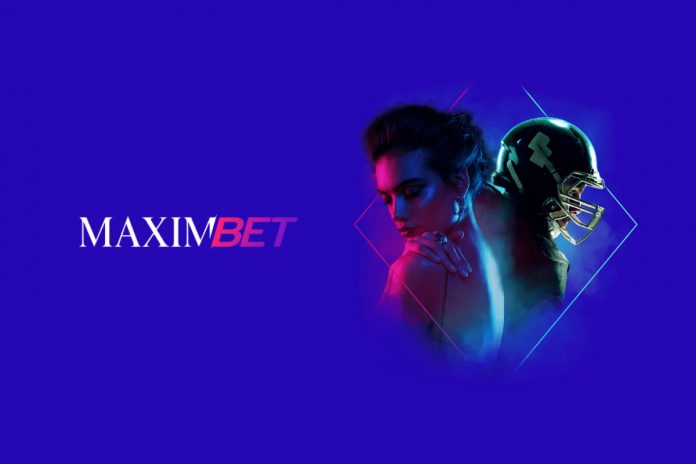 Lifestyle sports betting brand, which launched in Colorado last month, promotes power of women's sports with cash and exclusive party package to 21 and up
MaximBet, the emerging online sports betting lifestyle brand operated by Carousel Group and in partnership with premier men's brand, Maxim, announced it is offering all female student-athletes at Division I, II and III Colorado colleges and universities a Name, Image and Likeness (NIL) deal that rewards them with cash, invitations to parties, merchandise and more. The extension to all female collegiate student-athletes in Colorado is the first official dive into NIL for MaximBet and marks the first time any brand in the iGaming category has proposed an offer exclusively to women sports participants at all divisions.
"We are part of the Colorado community, and we want our users to know that we support the team and athletes in their backyards," said Doug Terfehr, VP of Brand and Communications, MaximBet. "We hope as many qualified young women who love playing for their college or university take advantage of this offer and recognize that we support them in everything they do."
The term of engagement is four months and includes a cash payment, as well as an invitation to the first-ever MaximBet Max-querade Party in Denver on Saturday, Oct. 30. To become part of the MaximBet NIL team, eligible athletes must follow the brand on Facebook, Instagram, TikTok and Twitter,and send a DM with interest on whatever social media platform she prefers. Members of the MaximBet NIL team will also receive free merchandise from the company and be asked to spotlight the brand in posts on their personal social channels. The two female athletes that secure the highest level of social engagement will receive an additional four-figure bonus on top of their cash payment.
MaximBet, who's sports betting platform has been on fire since launching last month – including setting back-to-back-to-back record weekends in bets and new signups – is approaching the industry with a customer-first, lifestyle mindset, rewarding players with real-life experiences along with traditional bet credits, bonuses and other benefits.
Earlier this month, MaximBet announced it had gained market access in Ohio and Pennsylvania, meaning MaximBet is now live, or set to go live, in six states and Canada.
Colorado (live)

Indiana

Iowa

New Jersey

Ohio

Pennsylvania
In addition, earlier this year Carousel Group entered into a multi-state, 10-year partnership with Caesars Entertainment that enables the MaximBet brand to rapidly secure market access to states across the country. The deal includes both sports betting and casino.
As a lifestyle brand, MaximBet users receive experiences just for playing on the platform, along with the following advantages:
Powered by the Latest Tech:

MaximBet uses proprietary technology that has been built in-house to give players the best and safest experience possible. With decades of experience in the sports betting and technology spaces, the MaximBet tech interface offers everything from an elevated guest UX to early detection of behaviors that may potentially be dangerous to players.

Every League, Every Event:

NFL. MLB. NBA. NHL. PGA. MMA. You name it. MaximBet has every league and every sport covered, so there's always something big to make your day. No matter your game, you'll find sharp odds and the best props for every event on the schedule, 365 days a year.

Exclusive Prizes and Experiences:

MaximBet brings the most exclusive real-world experiences to every state it operates in, as well as awesome virtual experiences for players wherever they are. For example, MaximBet will give players the chance to win an opportunity to share a bet with their favorite influencer or celebrity and then watch a game together. 

1x Rollover Requirement:

Earning Free Bet Credits is easy. And so is turning them into cash. With a tiny 1x rollover requirement, you don't have to bet much to get your hands on your winnings.

Top Shelf Customer Service:

MaximBet is committed to its players, ensuring an unparalleled, top shelf guest experience each time they play. 

More On the Way:

If jackpots and slots or high stakes blackjack are more to your taste, then stay tuned for MaximBet casino, launching soon.
As MaximBet continues to expand in new areas, responsible gaming remains a key focus. MaximBet is proud to provide resources to help customers play responsibly.