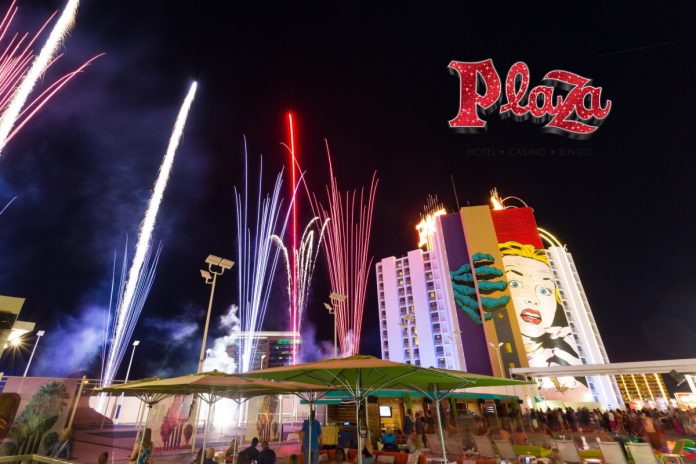 Home to Downtown Las Vegas' only bingo room, the Plaza Hotel & Casino will hold its $160,000 Super Bingo tournament, July 31 through Aug. 2, and is offering a 50 percent discount to Nevada residents on their event registration.
Held in the Plaza's updated ballroom, Super Bingo typically draws nearly 1,000 people from across the country and as far away as Hawaii and Canada for the opportunity to win big playing fun-filled games of bingo over two days, with a $50,000 super coverall both days, while socializing with like-minded bingo players.
Bingo-only registration is $160 per person. For the July 31-Aug. 2 event only, Nevada residents can register for just $80 per person. A registration request form is available online at https://www.plazahotelcasino.com/bingo/super-bingo-registration/. Hotel-and-bingo packages start at $300 for a four-night stay (Sunday through Wednesday) with no resort fee.
All Super Bingo players receive one 6-on paper pack for both days, two daubers, free drinks via an open bar at all sessions, boxed lunch both days, and $10 in free slot play after the first day's session.
Bingo at the Plaza Hotel & CasinoThe Plaza's Bingo room offers six daily bingo sessions at 11 a.m., 1 p.m., 3 p.m., 5 p.m., 7 p.m. and 9 p.m. and is uniquely located two floors above the main casino. By parking on the third floor of the Plaza's self-parking garage, guests have convenient and direct access to the Plaza's bingo room.