SCIENTIFIC GAMES DEBUTS MONOPOLY PROGRESSIVE JACKPOT iLOTTERY GAME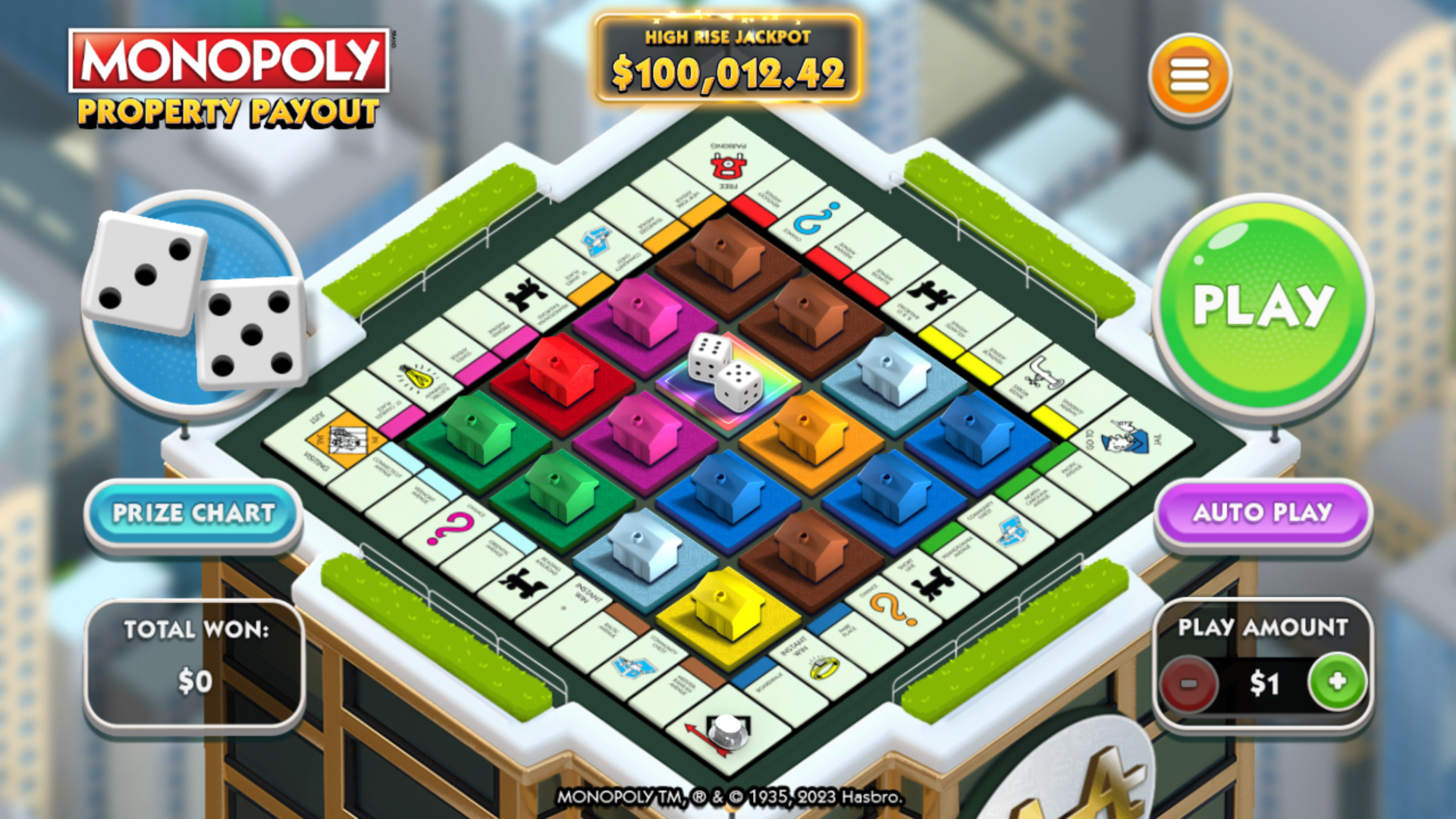 Scientific Games announces an all-new iLottery game, MONOPOLY Property Payout, featuring the No. 1 licensed brand in the lottery industry, and including a progressive jackpot, all wrapped up in a fun, simulated 3D digital play experience. The game will debut at the North American Association of State & Provincial Lotteries 2023 Conference to be held October 30 to November 2 in Milwaukee.
Created by the company's talented team of 100% lottery-focused game designers at SG Studios, MONOPOLY Property Payout is an exciting new addition to the company's iLottery portfolio of more than 185 leading licensed and instantly recognizable brands and more than 150 different eInstant games. SG Studios develops games in 10 languages for lotteries around the world, including the high-performance Pennsylvania Lottery which will be the first to launch the MONOPOLY Property Payout digital lottery game later this year.
"We've built a premium iLottery game showcasing the iconic elements of the MONOPOLY brand that players across the globe know and love. The simulated 3D game board offers an immersive MONOPOLY game play experience that stays true to the brand. Players can unlock multiple themed bonus rounds, such as Chance and Free Parking, along with special features where players have the chance to win cash prizes," said Steve Hickson, VP of Digital Games for Scientific Games.
The innovative, three-dimensional game layout featured in MONOPOLY Property Payout is an evolution of the ever-popular connect-style iLottery game mechanic. The progressive jackpot adds yet another level of excitement and anticipation for players as the jackpot continues to grow in real time while they play. SG Studios is well advanced with the planning of a second MONOPOLY iLottery game which has the potential to be offered as a linked progressive jackpot series, with both games contributing to the same jackpot.
Eugene Evans, Senior Vice President of Digital Strategy and Licensing for Hasbro, said: "The MONOPOLY brand continues to demonstrate its strength in attracting fans to our partners across everything from analog to digital, from MONOPOLY GO! on mobile to this new expression in iLottery from our long-time partner Scientific Games. MONOPOLY and the Hasbro brands continue to drive success for our partners worldwide."
The MONOPOLY Property Payout game is available via the new SG Content Hub which offers one-stop, frictionless access to multiple iLottery game studios and integrates seamlessly with a lottery's existing gaming systems and iLottery technology.
Scientific Games collaborates closely with lotteries to plan and manage successful iLottery portfolios, along with assisting in game studio contract negotiations, pain-free studio integrations, and billing, creating an entirely streamlined digital content management process.
"Our goal is to apply Scientific Games' 50 years of lottery experience in game portfolio management to help lotteries build dynamic, high-performing iLottery programs with best-in-class games for their players – from SG Studios and other hand-picked, innovative studios worldwide," said Hickson. "We are setting the global standard for the highest quality lottery games coupled with seamless content delivery that meets and often exceeds responsible gaming standards."
One of the first companies to be certified by the World Lottery Association as a responsible gaming supplier, Scientific Games provides retail and digital games, technology, analytics and services to 130 lotteries in 50 countries around the globe. The company is a digital lottery innovator currently serving more than 30 iLottery customers with entertaining game content and industry-leading digital programs, including CRM, loyalty, promotions, second chance, mobile and web applications.
The MONOPOLY name and logo, the distinctive design of the game board, the four corner squares, the MR. MONOPOLY name and character, as well as each of the distinctive elements of the board and playing pieces are trademarks of Hasbro for its property trading game and game equipment. © 1935, 2023 Hasbro. All Rights Reserved. Licensed by Hasbro.
© 2023 Scientific Games, LLC. All Rights Reserved.
INSIDE THE POCKET (ITP) LAUNCHES HOTSPOT JOGOS FOR BRAZILIAN OPERATOR HOTSPOTBET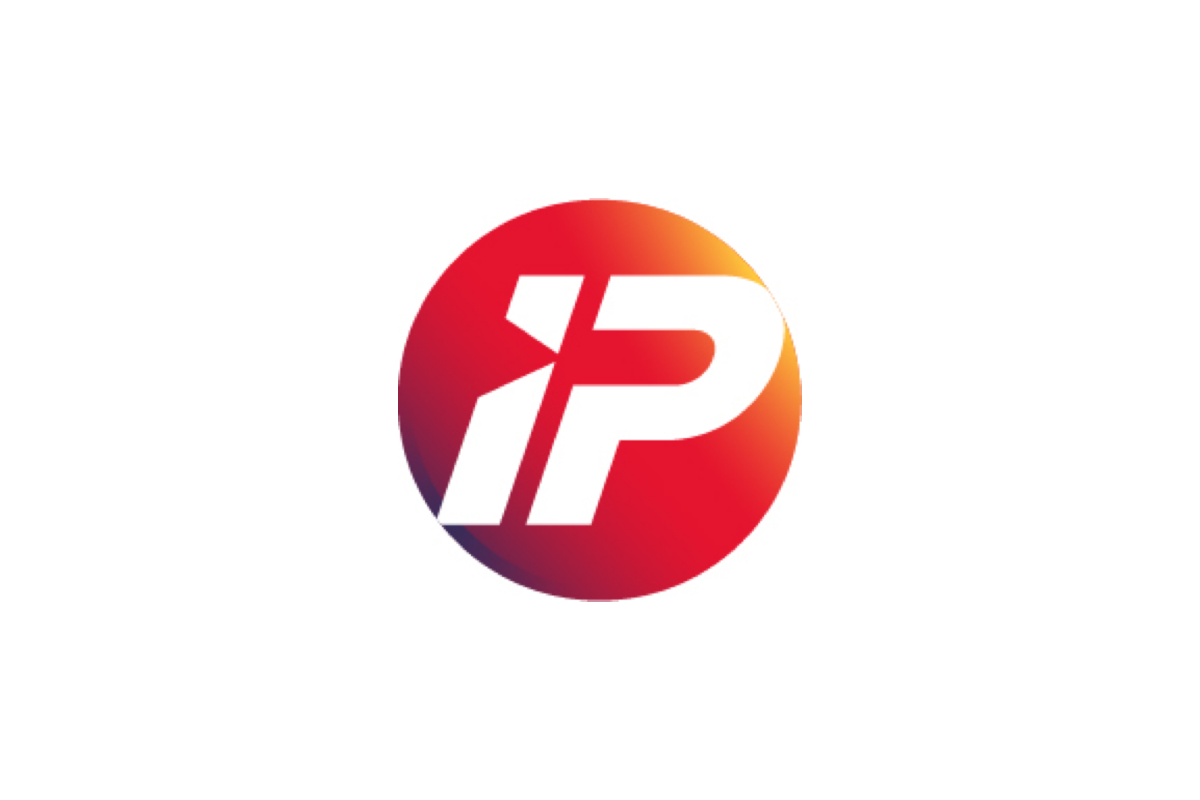 Inside The Pocket (ITP) the world's only free-to-play and pay-to-play (F2P & P2P) aggregation platform, has partnered with rising-star operator HotSpotBet to boost acquisition and retention in Brazil around its growing client-base.
ITP has accordingly launched a breakthrough F2P offering for this key emerging market in the form of HotSpotJogos, a localised website supporting a series of engaging free-to-play (F2P) games which have already proven themselves to open flexible gateway through which to both acquire and retain customers in an international landscape of tightening regulatory ropes.
As operators look to new emerging markets, F2P solutions that track localised player proclivities are proving the reliable differentiator for operators who want to broaden their brand's appeal and have discovered that obsolete bonusing techniques represent a race to the bottom.
This deal follows on the heels of a breakout performance for ITP at last year's World Cup football, where it was tasked by leading local Brazilian operator, Pixbet, to create a bespoke slate of F2P games and a dedicated F2P website across the Qatar tournament. That new-account success informed a case study, premised on the acquisition and subsequent retention of a loyal audience, which proved pivotal in securing this HotSpotJogos assignment from HotSpotBet. Moreover, ITP has also teamed up with a major global affiliate to help optimise its Meta spend in Brazil, demonstrating a deep understanding and array of analytics tools for this key market.
ITP's single-integration approach for one or multiple products delivers, in complementary fashion, customer engagement and retention across various products as sports betting regulation remains on the cusp of rolling out across Brazil's legalised framework, with the Brazilian Ministry of Finance publishing ordinances for operators to apply for fast-track licensing earlier this month. ITP stands apart from any competitor in the F2P and P2P content market, in that through a one simple integration, it opens up an entire market of 30+ free-to-play and pay-to-play content providers.
HotSpotBet's next-generation sportsbook and igaming platform runs off unique pricing models – allowing users to enjoy sophisticated and reactive in-play odds up to the last second of a game, with competitive pricing on all sports. This service arrives in good time for the ongoing international football league seasons, and a wider sporting schedule of 24/7 global activity. Its modern, modular technology also helps to overcome local regulatory challenges with a light physical deployment backed up by centralised control systems.
A HotSpotBet spokesperson said: "Collaborating with ITP on HotSpotJogos has been a fantastic journey so far. They share our values and vision and we look forward to putting our combined shoulders to the wheel to make HotSpotBet the best sportsbook in Brazil over the year ahead.
"We were initially taken with ITP's success at last year's World Cup and saw an immediate opportunity for us to roll out a more dedicated ongoing program around F2P for HotSpotBet over the coming months.
"The engaging gameplay and localized flexibility of our HotSpotJogos games has already helped generate clear spikes in acquisition and retention for, and provides us with a clear pathway in the white-hot Brazilian market, underscoring ITP's innovative portfolio of native and third-party products as we go along.
"Latin America, while fragmented, is comprised of countries that are overwhelmingly football-focussed, with scope to cross-sell into other sports as they become popular, or reach their optimum seasons peaks, like basketball or baseball. Working with ITP's varied catalogue, we can spin up new games across other emerging LatAm markets as we look to light up further territories with HotSpotBet's versatile sportsbook.
Hussain Naqi, Founder and CEO of Inside The Pocket, said: "We saw that at last year's football World Cup, the most important and most watched football competition in the world – especially amongst Brazil's football-mad fanbase – that the largest home-grown operator executed far better than some of the global behemoths eyeing the Brazilian space simply because they knew their end users so intimately.
"Other local sportsbooks and media companies across the regulating Brazilian marketplace have also elevated their acquisition and retention targets via F2P, so it's exciting to have already showcased the dexterous performance of ITP in this space, and to now be leading the LatAm charge on Brazil with HotSpotBet.
"Thanks to our software and platform partners, we were able to construct and curate this customized website, HotSpotJogos, from scratch. They couldn't have been more collaborative and responsive. And based on encouraging performances in both acquisition and retention metrics, it seems HotSpotBet's new customers are loving these local touches, too.
"Having developed some vital expertise in the F2P domain in Brazil by working hand-in-hand with proven operators and a major industry affiliate, ITP's data mastery and marketing success stories will only continue for our partners across emerging territories like Brazil. We are ideally placed to leverage such opportunities because we can diversify content, leverage consumer data and segment it for our clients as the Brazilian coalesces into more definitive shape over the coming months. Our complementary partners at marketing analytics and geolocation are also affording ITP unique consumer insights that will allow us to hyper-localise audience communication around a variety of other mass-media sporting events on the horizon in 2024."
ILLINOIS LOTTERY REMINDS PLAYERS 'TIS THE SEASON TO GIFT RESPONSIBLY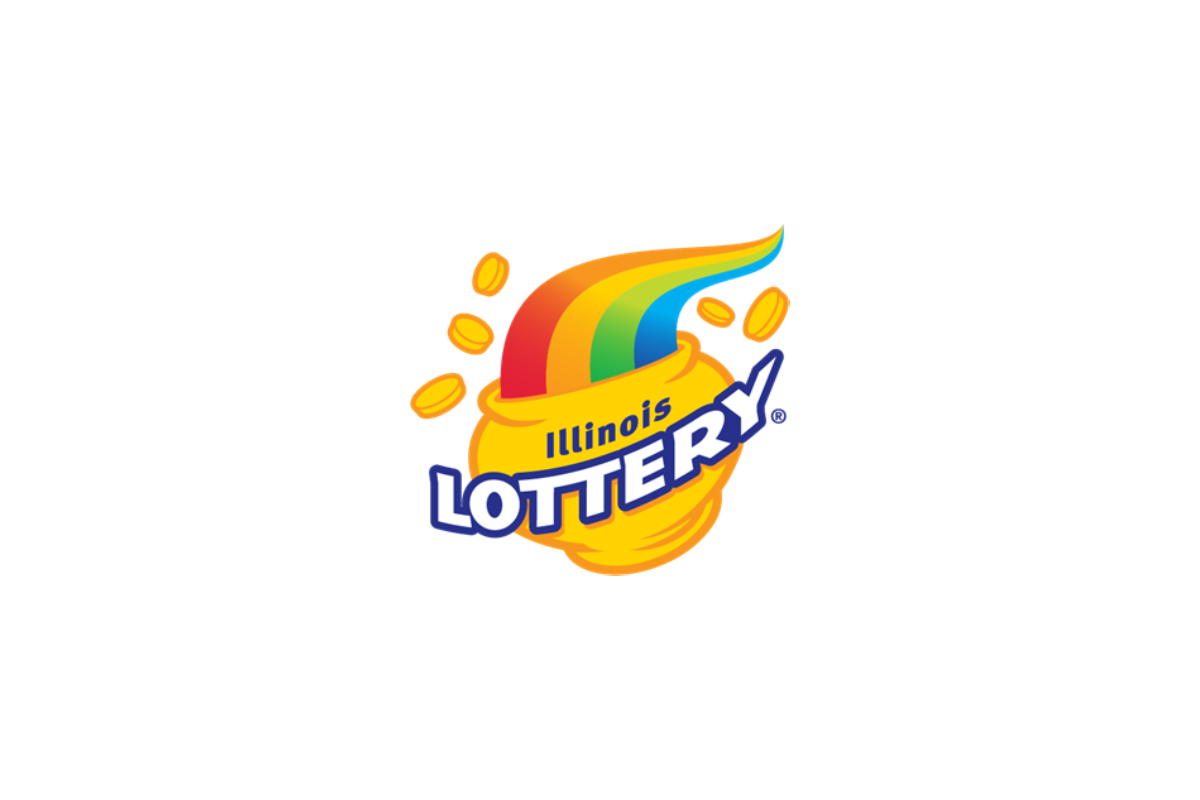 With the holiday gift-giving season underway, the Illinois Lottery is reminding players that lottery games are for grown-ups – not kids.
This holiday season, the Illinois Lottery is once again partnering with the Illinois Council on Problem Gambling(ICPG) in the Gift Responsibly Campaign. The annual holiday campaign, spearheaded by the National Council on Problem Gambling, is designed to increase public awareness of the impact and inappropriateness of giving lottery products as gifts to minors.
"Lottery products, especially Instant Tickets, are a popular gift during the holiday season but they are not an appropriate gift for those under the age of 18," said Harold Mays, Illinois Lottery Director. "Responsible gaming is an integral part of the Illinois Lottery, and we are pleased to once again support the Gift Responsibly Campaign this holiday season by reminding players that lottery games are for adults only."
The Illinois Lottery joins a network of more than 80 national and international lotteries encouraging players to gamble responsibly and to help keep the holiday season festive by gifting lottery tickets only to adults. Non-lottery organizations are also participating in the campaign as an effort to increase awareness of the risks of underage lottery play during the holiday season.
"Studies have shown that gambling at an early age can increase the risk of problem gambling later in life, including a strong association between age of gambling onset and problem gambling severity among those who receive lottery tickets," said Dave Wohl, Executive Director at ICPG. "We value our partnership with the Illinois Lottery and applaud their commitment to raise awareness about the risks of youth gambling through the Gift Responsibly Campaign."
In addition to the Gift Responsibly campaign, the Illinois Lottery promotes responsible play year round by reminding players to Be Smart, Play Smart®. Players are encouraged to play for fun, not funds, and to set a budget and stick to it. For more information on how to play and gift responsibly, please go to the Illinois Lottery website and visit the Responsible Gaming page.
If you or someone you know may be experiencing problems when playing lottery games, please call 1-800-GAMBLER. This toll-free helpline is answered by trained specialists 24/7/365.
Online Gambling Market Size Worth USD 184.28 Billion in 2032 | Emergen Research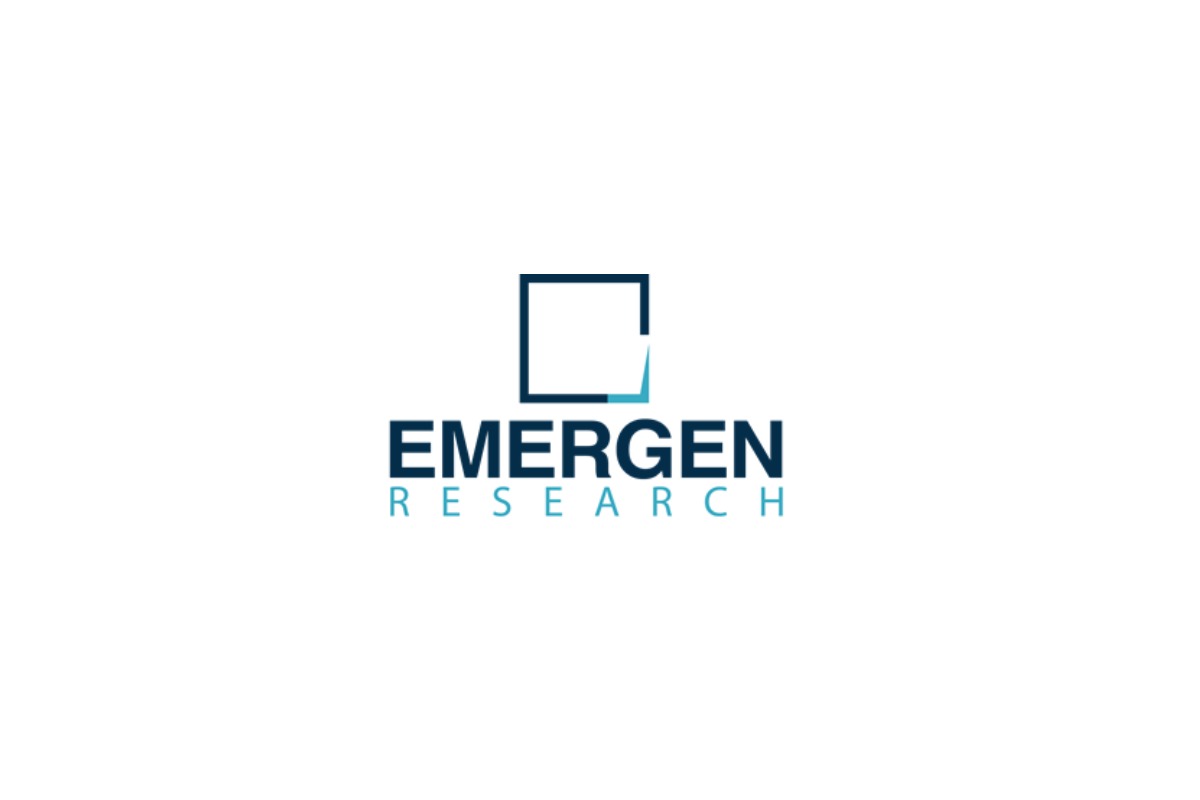 The global online gambling market size was USD 63.53 Billion in 2022 and is expected to register a steady revenue CAGR of 11.3% during the forecast period, according to latest analysis by Emergen Research. Rising demand for online gambling, due to convenience and accessibility for players is a key factor driving market revenue growth. Online gambling is the act of playing chance games or betting on various events over the Internet. Players can use their devices to access these platforms and enjoy a wide variety of games and betting possibilities from anywhere at any time. Online gambling encompasses casino games, such as slots and poker, as well as sports betting on activities including football or horse racing. Online gambling platforms are accessible 24 hours a day, seven days a week, making these ideal for gamers with hectic schedules.
In addition, increasing Internet penetration and rising usage of mobile phones among individuals are other key factors driving revenue growth of the market. Mobile-optimized games with touch-screen controls are prevalent in virtual casinos, catering to the interests of handheld device users. Social media channels are used by online casinos to actively engage with players. Moreover, online gaming platforms are more feature-rich, with better visuals and faster load times, which provides players with a more intense and lifelike experience, hence driving market revenue growth. However, gambling addiction is a severe problem that affects a large number of people, and it can lead to financial difficulties, social isolation, and even depression, which could restrain market revenue growth. People who are addicted to online gambling may spend a significant amount of money even when they cannot afford it.
Scope of Research
| | |
| --- | --- |
| Report Details | Outcome |
| Market Size in 2022 | USD 63.53 Billion |
| CAGR (2023–2032) | 11.3% |
| Revenue Forecast To 2032 | USD 184.28 Billion |
| Base Year For Estimation | 2022 |
| Historical Data | 2019–2021 |
| Forecast Period | 2023–2032 |
| Quantitative Units | Revenue in USD Billion and CAGR in % from 2023 to 2032 |
| Report Coverage | Revenue forecast, company ranking, competitive landscape, growth factors, and trends |
| Segments Covered | Type of gambling, platform type, gaming model, mode of payment, and region |
| Regional Scope | North America, Europe, Asia Pacific, Latin America, and Middle East & Africa |
| Country Scope | U.S., Canada, Mexico, Germany, France, UK, Italy, Spain, Benelux, Rest of Europe, China, India, Japan, South Korea, Rest of APAC, Brazil, Rest of LATAM, Saudi Arabia, UAE, South Africa, Turkey, and Rest of Middle East & Africa |
| Key Companies Profiled | Bet365, 888 Holdings Plc, Betway, Flutter Entertainment plc, Bwin, unibet, Playtech, Microgaming, NetEnt AB, Evolution AB, IGT, NOVOMATIC AG,  Scientific Games, Yggdrasil Gaming Ltd, Pragmatic Play, Play'n GO, BETSSON AB, StarsGroup .com, Kindred Group plc, and Entain |
| Customization Scope | 10 hours of free customization and expert consultation |
Major Companies and Competitive Landscape
The global online gambling market is fragmented with large and medium-sized market players accounting for the majority of revenue. Major players are deploying various strategies, entering into mergers and acquisitions, strategic agreements and contracts, developing, testing, and introducing more effective gambling solutions in the market. Some major players included in the global online gambling market report are:
Bet365
888 Holdings Plc.
Betway
Flutter Entertainment plc.
Bwin
unibet
Playtech
 Microgaming
NetEnt AB
Evolution AB
IGT
NOVOMATIC AG
 Scientific Games
 Yggdrasil Gaming Ltd.
Pragmatic Play
Play'n GO
BETSSON AB
StarsGroup .com
Kindred Group plc.
Entain
Strategic Development
On 17 August 2023, MGM Resorts International announced the debut of its BetMGM iGaming and online sports betting brand in the UK, marking the beginning of MGM Resorts' strategy to grow the BetMGM brand into international markets. The new international BetMGM-branded product makes use of LeoVegas' technology and platform, which was acquired by MGM Resorts last year.
Some Key Highlights From the Report
The casino gambling segment accounted for largest revenue share in the global online gambling market in 2022. This is due to rising demand for online casinos since these allow to avoid all of the unnecessary inconveniences while playing from the comfort of home w. Online casinos are regulated by regulatory authorities to ensure fair gaming practices, giving players a safe and trustworthy atmosphere to enjoy their favorite games, as a result, players can focus on the fun of online gambling without worrying about security of their transactions or. In addition, online casinos provide several bonuses to new players who join the site, as well as daily promotions to keep things exciting for returning players, which is also  expected to drive revenue growth of this segment during the forecast period.
The sports betting segment is expected to register steadily fast revenue growth rate in the global online gambling market during the forecast period due to rising demand for online sports betting among individuals. This real-time action adds a new level of excitement to the game, allowing individuals to react to changing conditions and make smart decisions. Live streaming of sports and matches is frequently accessible, allowing one to carefully follow the action and improve betting experience.
The Europe market accounted for largest revenue share in the global online gambling market in 2022. This is attributed to rising mobile gaming apps and mobile-responsive websites, which has made it easy for individuals to gamble on the go. In addition, shift toward more favorable regulations for online gambling in countries, such as Germany and the UK, is another factor driving market revenue growth of this region. For instance, on 1 July 2021, the new State Treaty on Gambling entered into force, which enable online slot machine games, Internet casinos, and online poker in Germany.
Emergen Research has segmented the global online gambling market on the basis of type of gambling, platform type, gaming model, mode of payment, and region:
Type of Gambling Outlook (Revenue, USD Billion; 2019–2032)

Casino Gambling

Slot Machines
Table Games

Sports Betting
Poker
Bingo
Lottery and Scratch Cards
eSports Betting
Fantasy Sports
Social Gaming

Platform Type Outlook (Revenue, USD Billion; 2019–2032)

Desktop
Mobile
Apps
Browser-Based

Gaming Model Outlook (Revenue, USD Billion; 2019–2032)

Real Money Gambling
Free Play

Mode of Payment Outlook (Revenue, USD Billion; 2019–2032)

Credit/Debit Cards
E-wallets
Cryptocurrencies
Bank Transfers
Prepaid Cards
Mobile Payments
Regional Outlook (Revenue, USD Billion; 2019-2032)

North America

U.S.
Canada
Mexico

Europe

Germany
France
UK
Italy
Spain
Benelux
Rest of Europe

Asia Pacific

China
India
Japan
South Korea
Rest of APAC

Latin America

Brazil
Rest of LATAM

Middle East & Africa

Saudi Arabia
UAE
South Africa
Turkey
Rest of Middle East & Africa