Gaming Americas Q3 Meetup: Gaming Insights with Segev LLP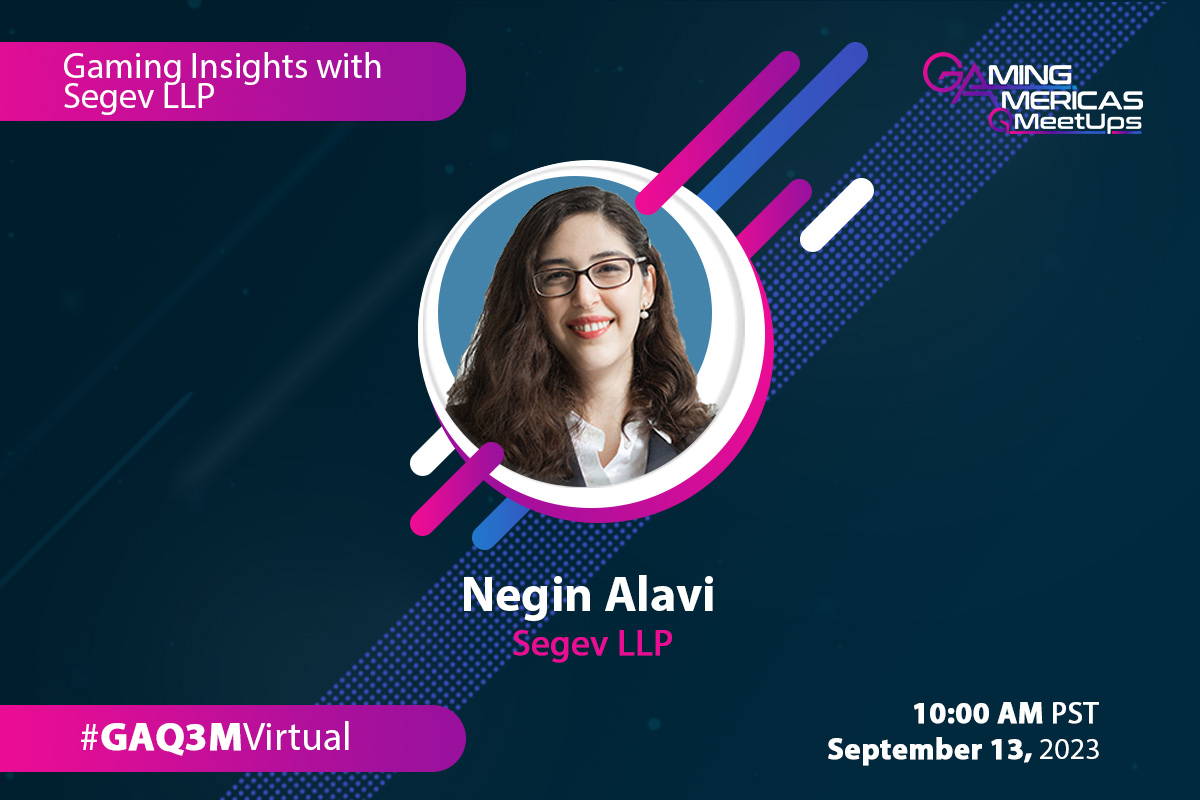 The Gaming Americas Quarterly Meetups by Hipther Agency are designed to keep you up-to-date with what is fresh in the North American and Latin American gambling industry.
The meetups feature several panel discussions per region and topics that are joined by key industry experts, CEOs, C-Level Executives, Business Development Managers, and sometimes government officials/regulators.
The Gaming Americas Q3 Virtual Meetup that took place on September 13 presented an in-depth exploration of US gambling legislation, featuring the latest edition of the 'Gaming Insights with Segev LLP' and the 'US Legislation Round-up', while the last session delved into the world of AI and the challenges it poses in the iGaming sector.
Session 1: 'Gaming Insights with Segev LLP'
Speaker: Negin Alavi, lawyer at Segev LLP 
Watch the Session on YouTube and HiptherTV!
Negin Alavi, a distinguished lawyer at Segev LLP, took the virtual stage during the 'Gaming Insights with Segev LLP' session, setting the tone for a captivating discussion on the evolving legal landscape of gaming and betting.
Kicking things off, Negin provided a brief overview of Segev LLP and its international operations spanning Canada, the United States, and China. This global presence underscores the firm's commitment to addressing legal challenges and opportunities across borders. With this foundation in place, Negin delved into the heart of the matter: a comprehensive review of the current gaming and betting laws that shape the industry.
Intriguingly, Negin also explored the potential transformative effects of the proposed alterations outlined in Canadian Bill S-268. This bill, titled "An Act to Amend the Criminal Code and the Indian Act," carries the promise of redefining the Canadian gaming and betting legal landscape.
Before delving into the legal intricacies, Negin took a moment to acknowledge the significance of her location. She presented her insights from Vancouver, situated on the unceded, ancestral, and traditional territory of the Musqueam Squamish and Tsleil-Waututh nations. This acknowledgment was twofold: a mark of respect for the indigenous peoples who steward these lands and a recognition that discussions about Canadian law, particularly those concerning indigenous peoples, are imbued with profound implications.
The current legal landscape in Canada revolves around the Criminal Code, the primary piece of legislation governing gaming and betting. Under this federal legislation, gaming and betting are generally illegal, with certain exceptions, notably lotteries. Negin emphasized that gaming, as defined by the Gambling Law, comprises three fundamental elements: consideration (the bet or wager of money), chance, and a prize. Even when games blend skill and chance, they are still categorized as games of chance in Canada.
Provinces possess the authority to enact gaming legislation within their borders, and even operate in partnership with offshore gaming operators, as seen in Ontario's new iGaming regime. However, altering the Criminal Code, a federal statute, is beyond their unilateral reach. Despite this federal oversight, recent legal reforms have significantly shaped Canadian iGaming. Single-event sports betting became legal in August 2021, and Ontario launched its established iGaming Regime in April 2022.
Before these changes, Provinces were constrained to offering parlay betting, leaving offshore operators to fill the void in single-event (and live) betting. Now, with the legalization of single-event betting, any Province can oversee it. Ontario, being well-positioned, promptly launched its iGaming regime, now in competition with unregulated offshore offerings. This shift has allowed legally registered iGaming operators to provide their catalog to Ontario consumers, who spend nearly a billion CAD on online gambling. It's a move toward embracing private operators rather than battling against them.
However, it's essential to recognize the context: many Canadian companies were pioneers in the early days of iGaming, but due to regulatory limitations, they relocated offshore. These legal reforms may signal a return to Canada's true potential in the iGaming sector.
The implications extend beyond economics. The Ontario Government stands to gain substantial tax revenues, which were once lost to unregulated operators. With these reforms in place, the iGaming industry in Canada is poised for better regulation, emphasizing consumer protection, responsible gaming, and job creation.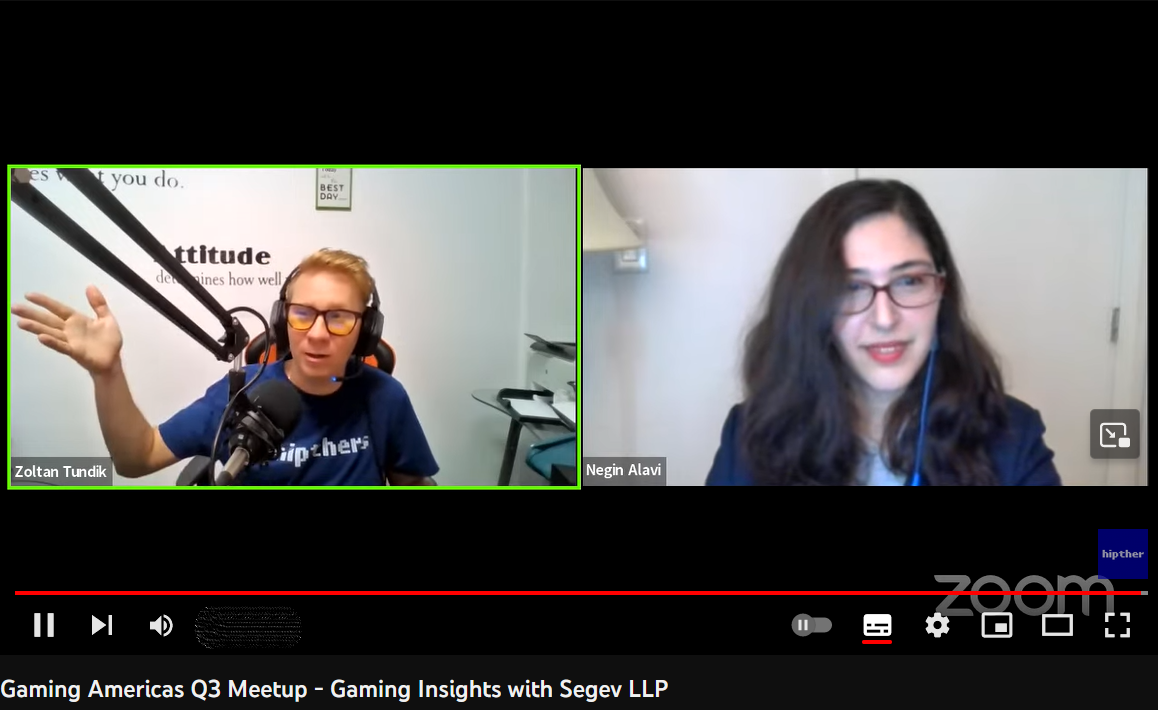 Turning our attention to the future, Negin provided a compelling overview of the impending changes in Canada's legal landscape. At the forefront stands Bill S-268, poised to terminate provincial governments' monopoly on lotteries.
To facilitate the discussion, Negin illuminated the legal distinction between indigenous peoples and First Nations. While indigenous peoples encompass all of Canada's original peoples and their descendants, a First Nation is an officially recognized group under the Canadian Federal Government's administrative unit, governed by the Indian Act. Importantly, Bill S-268 proposes to amend this very act.
The Indian Act, originally enacted in 1876, has a complex history marked by efforts to assimilate indigenous peoples and numerous discriminatory provisions. While some of these provisions have been removed, the act still wields a substantial influence over indigenous peoples' lives today.
The proposed changes in Bill S-268 are ambitious and far-reaching. Its preamble is particularly noteworthy, as it outlines the legal foundation for these changes. Negin read the preamble aloud, emphasizing the recognition of indigenous and treaty rights, including their rights to regulate activities like gaming, betting, and lotteries on their lands.
This nuanced phrasing suggests that lawmakers are granting new rights to indigenous peoples while acknowledging that they already possess inherent treaty rights to oversee gaming, betting, and lotteries on their lands. The potential impact of this specific wording on Canada's legal framework remains to be seen should Bill S-268 become law.
Moving on, Negin detailed the enforceable part of the bill, containing amendments that provide considerable flexibility to First Nations in managing lotteries. These amendments span charitable gaming licensing, fairs and exhibition gaming, amusement park lotteries, and the Terms & Conditions of licenses. In effect, these changes substantially narrow the scope of the current criminal code exceptions, representing a significant shift in Canada's gaming laws. Importantly, it would mark the first time in Canadian gaming law that provincial governments would not need to be directly involved in for-profit gaming operations.
Summarizing, Negin pointed out the profound implications of this bill. If enacted, hundreds of First Nations could independently conduct and manage lotteries, each in accordance with their own laws. This change opens up a world of possibilities, not only in terms of revenue but also empowerment for indigenous peoples.
In conclusion, Bill S-268 stands as a transformative piece of legislation, promising to reshape the industry and empower indigenous communities. These discussions hold significance not just for the iGaming sector but for the broader Canadian legal landscape and its indigenous peoples.
As we eagerly await the unfolding of these legal developments, it's clear that the gaming industry in North America is poised for significant changes, with potential benefits for all stakeholders.
Stay tuned for the next two insightful sessions of Gaming America Q3 Meetup, the US Legislation Round-up for Q3 and the hot AI issues in iGaming!
Watch the video of "Gaming Insights with Segev LLP" on YouTube & Hipther TV!
Did you know you could watch the NFL in Canada with Bet99 sportsbook ?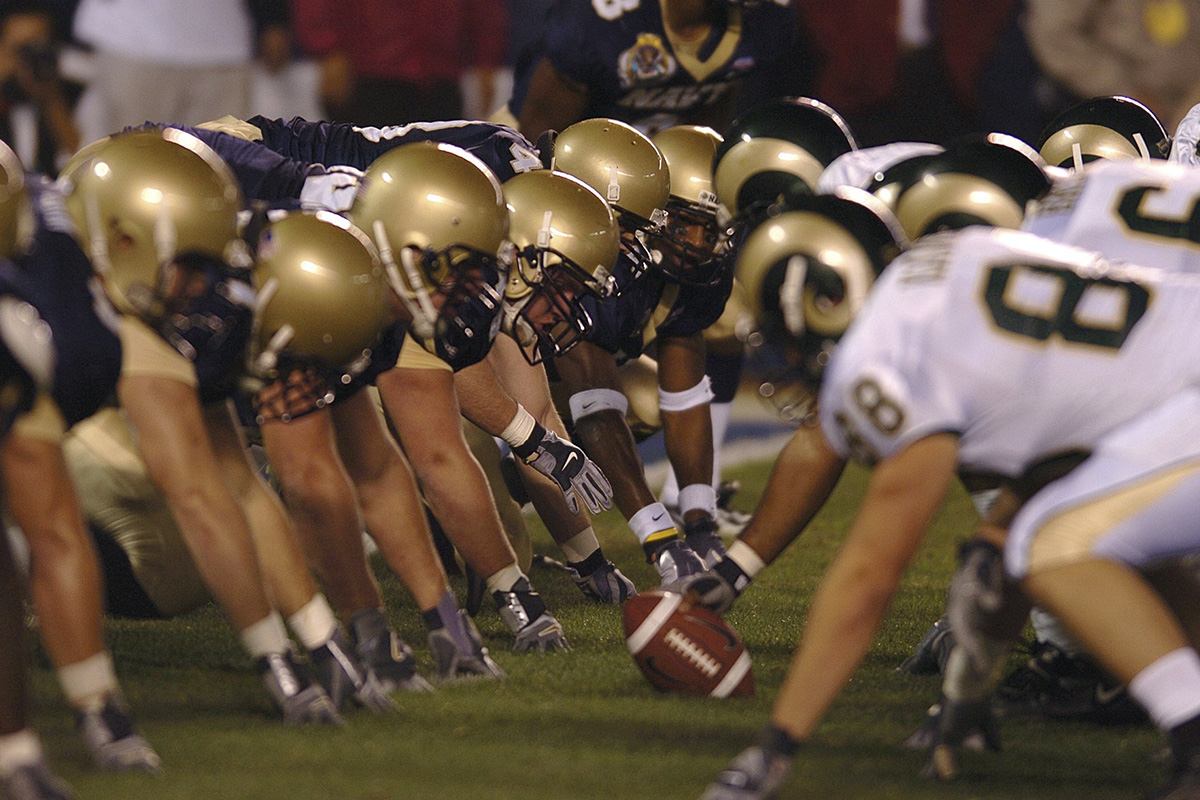 In Canada, NFL fans have discovered a thrilling way to enjoy their favorite football action beyond traditional television broadcasts. Bet99 Sportsbook offers a new opportunity for Canadians to watch NFL games while engaging in the excitement of sports betting, making every touchdown even more exhilarating.
The NFL new season just started, don't miss it !
The NFL's new season has kicked off, and it's shaping up to be an exhilarating ride for football fans everywhere. With fresh talent, seasoned veterans, and renewed team rivalries, this season promises to deliver unforgettable moments and gridiron action that should not be missed. 
Of course, you can always try to watch it on TV (on TSN for example, or via DAZN). But these services are not free. A lesser-known alternative is video streaming on sports betting sites. 
How you can it watch for free on Bet99
Bet99 is now a recognizable brand in Canada, being one of the major sportsbooks in recent years. What is maybe less known is that the site offers live video streaming of the NFL games. 
Bet99 announced before the season that it has signed a licensing agreement with Genius Sports Limited (Genius Sports) to distribute live video streams of NFL games to its customers in Canada. Under the agreement, Bet99 now provides streams of all regular and postseason NFL games to its customers in Canada.
To use the live streaming service, you must be logged in and have an account or have placed a bet on the platform. 
And by the way, Bet99 is also a great place to bet on the NFL : hundreds of different NFL betting options, good odds and live betting, Bet builder, proposition bets and a very wide choice of bets for the NFL: bets on the season, matches and players. 
Here is an example of the possible betting categories for each NFL game:
Main

Bet Builder

Scoring Props

TD Scorers

Special players

Player Multi's

Player H2H

Game Props

Team Props

Combo

1st half

2nd half
You can also bet on the full season for everything related to teams in terms of "Final Victory":
Super Bowl

Reach the playoffs

Division

Conference

Playoffs

Team specials
Finally, you can also place your bets on players,
Awards (e.g. "MVP", "best defender", etc.)

Player specials: player with the most receptions, player with the most yards covered (running, passing or receiving), player with the most touchdowns thrown, player with the most touchdowns received, etc.
Who is Bet99?
Bet99 is a leading online sports betting and gaming platform that has become known for its comprehensive sports betting offerings and entertainment options. Founded with the aim of offering an immersive and user-friendly betting experience, Bet99 has quickly become a trusted name among sports fans and gaming aficionados. 
With a diverse range of sports markets, including popular leagues such as the NFL, as well as casino games and live betting options, Bet99 offers a unique destination for those looking to engage in sports betting and gaming entertainment. You can read this in-depth review of Bet99 made by a sportsbooks comparator website in Canada.
FAVBET partners with BETER Live in major boost to its live casino offering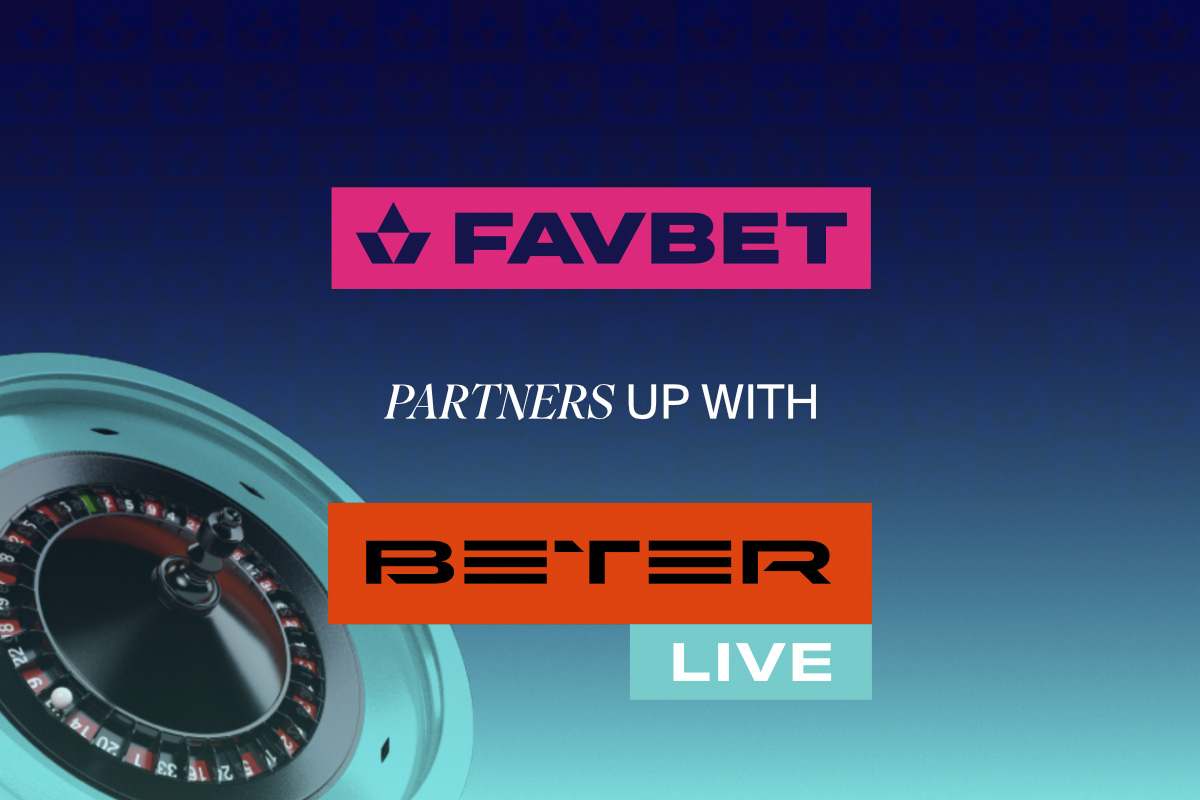 BETER Live's suite of premium games is now available to all of FAVBET's users in Ukraine, Croatia, and Romania
Ukraine's leading iGaming operator FAVBET and BETER Live, the live casino division of the betting content and data provider BETER, has announced a long-term partnership to expand FAVBET's live casino experience.
From now on, BETER Live will provide FAVBET with a portfolio of authentic and interactive live casino titles in markets across its 3 markets of operation. This includes more than 20+ games and variations covering Roulette, Blackjack, Gravity Blackjack, Gravity Roulette and Ukrainian Roulette.
Game presenters have been trained to the highest possible standards and also know how to provide an engaging player experience, chatting with players throughout their time at the table.
FAVBET has recently launched a UA Roulette table, powered by BETER Live, which has been tailored to meet the specific preferences of Ukrainian players. The new localised game has already found a response among players, showing a near 40% higher conversion rate and 4x more organic traffic compared to the provider's regular roulette.
"Being a trailblazer in the Ukrainian online casino scene, FAVBET is constantly looking for new and exciting ways to engage our players while offering them the best possible experience. We are happy to have added BETER Live's games to our portfolio and be able to provide a fully localised experience to our players and stand out from competition. We now look forward to working closely with BETER Live to continue to enhance our live casino offering and have many great products and updates in the pipeline," commented FAVBET.
Anna Vikmane, Director of BETER Live, said: "We are delighted to share the news of another successful partnership between BETER Live and a leading operator, FAVBET. It is one of the most recognised brands in the Ukrainian market and one that players trust.  Localisation is key to FAVBET's success, and we have been able to work with the operator to ensure our content delivers a localised player experience. Shortly after we launched our first games and FAVBET could see they were a big hit with its customers, we rolled out Ukrainian Roulette — the operator's first step towards a dedicated offering for the market." 
Cryptocurrency and Online Gaming: Upsides and Downsides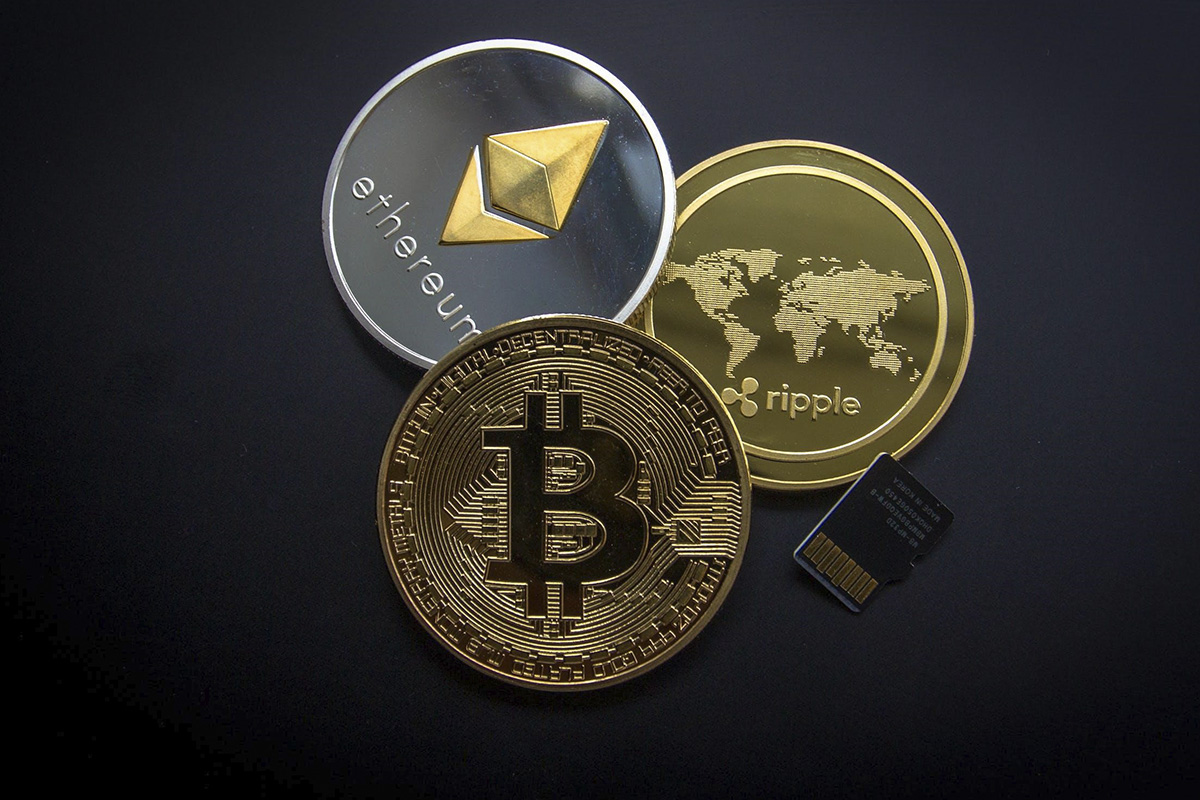 At this moment in time, everyone and their dog must have heard about the power of Bitcoin. People turn to crypto for quicker and more private transactions. On the other hand, players turn to online gaming platforms for their easy accessibility.
Besides making waves individually, cryptocurrency and online gaming have crossed paths on many platforms. Consider a casino like ReelCrypto, with hundreds of thrilling games that allow players to transact using Bitcoin and other forms of cryptocurrency.
This growing trend raises many questions. Why do some players prefer using cryptocurrency on online gaming sites? What are the upsides and what are the downsides?
Upsides of Crypto in Online Gaming
The integration of Bitcoin, Ethereum, and other cryptocurrencies in online gaming delivers several significant advantages. Here are some of the main ones:
Whenever the discussion is about crypto, there's always word about anonymity and privacy. These digital coins still bring this substantial advantage to online gaming platforms.
Unlike credit cards or bank accounts, cryptocurrency transactions do not require personal information. Players only need to provide a wallet address. This extra layer of privacy is invaluable to many. Some players prefer discreet gaming, and crypto gives them that luxury.
Traditional payment methods usually demand fees that can eat into players' gaming budgets. That's not the case with cryptocurrencies, as these costs are significantly reduced. Most crypto transactions require a minimal network fee, making it a cost-effective option. Players can then spend more on what they enjoy, gaming, rather than losing money to transaction fees.
Speed and Ease of Transactions
One of the pain points online gamers face is waiting hours and sometimes days to withdraw funds. Bank transfers, for example, take multiple business days. Some e-wallets allow instant transactions, but it's fiat, which can easily take hours. Cryptocurrencies eliminate this problem by allowing near-instant transactions. Whether players are funding their accounts or cashing out winnings, the process is quick and straightforward.
Downsides of Crypto in Online Gaming
The upsides of using cryptocurrency in online gaming are clear: greater privacy, lower costs, and faster transactions. Now, let's consider the downsides below:
The regulatory environment for cryptocurrencies is still evolving, which poses a challenge for online gaming platforms supporting digital currencies. Different jurisdictions have varied stances on the legality of using Bitcoin and other altcoins for gambling, among other activities. For this reason, many crypto online gaming platforms can't operate on a global scale. Also, many players will be skeptical, not wanting to go against the law.
Cryptocurrency transactions are irreversible, and that allows for potential fraud or theft. For instance, a player can sign up on a fraudulent gaming platform, and if they send coins, they can't get them back. That's why ensuring playing at reputable and secure platforms is vital.
Bottom Line
Crypto has brought substantial improvements to how players transact on online gaming platforms. These benefits foster the increasing integration of cryptocurrency options in the online gaming industry. However, there are security issues to be resolved.