SBC Unveiled Finalists for Inaugural Canadian Gaming Summit First Pitch Startup Competition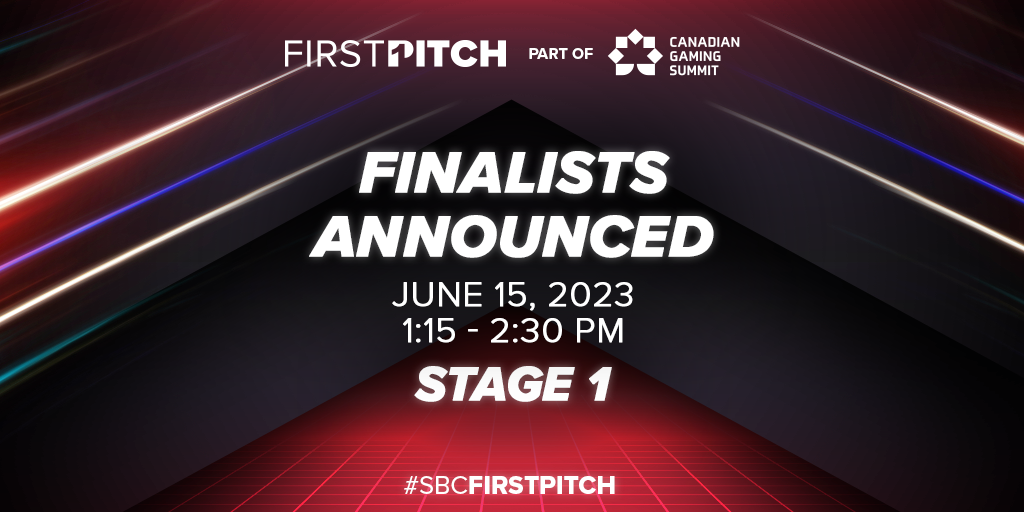 SBC has revealed the three industry start-up finalists of the inaugural edition of the Canadian Gaming Summit First Pitch competition.
In a remarkable demonstration of innovation and potential, these contenders have emerged from a pool of talent, embodying the promise of reshaping the sports betting and iGaming landscape with their forward-thinking solutions.
The highly successful startup competition for sports betting and iGaming companies has been held with great acclaim at the SBC Summit North America in New Jersey and the prestigious global flagship event, SBC Summit Barcelona.
As SBC takes charge of managing the Canadian Gaming Summit, the First Pitch competition will play a crucial role as part of the Growth and Leadership track on the event's second full day, scheduled for June 15th.
The three (3)  finalists of the SBC Summit North America First Pitch are:
Flex Fantasy: enables users to synchronize their season-long fantasy lineups and utilize them to compete against individuals across different platforms in diverse game formats for real-money rewards
Turnover Global: generates virtual sports betting content through sports simulation, which accurately reflects current and past game results. It ensures that the required Return to Player (RTP) percentage
 tolerances are consistently maintained for each bet line, as mandated by compliance labs
Linemate: aims to revolutionize research insights for novice sports bettors and establish itself as a lifestyle brand catering to these users by addressing the obstacles that hinder consumers from easily embracing and adopting new behavioral patterns
The chosen companies will have the chance to showcase their innovative products to industry leaders and investors. They will also compete for an exclusive prize package valued at over CA$ 70,000, specifically designed to assist in their future development and growth endeavors. The prize package includes:
A six-month subscription to Eilers & Krejcik Gaming's Sports & Emerging Verticals, a boutique research firm that specializes in providing comprehensive services to the gaming equipment, sports, and interactive gaming sectors within the global gaming industry. This subscription alone is worth CA$ 33,000.
An exclusive brand or web design package, valued at CA$ 3,700, from Vegas Kings, the premier iGaming design and development agency that has been trusted by leading brands such as Ladbrokes, Betfred, Spinomenal, BetConstruct, and more.
A comprehensive promotional package from SBC Media, including six months of advertising on either SBC Americas or Canadian Gaming Business, newsletter advertising, as well as two featured editorials promoting the winning business (valued at CA$ 16,000).
Two (2) drafted press releases at any time during 2023 with any news/product updates that the winner would like to share with the industry, distributed to all iGaming B2B media and the US via Business Wire (ensuring coverage on Bloomberg, Yahoo! Finance, etc.), a video interview produced and shared by GameOn, and two (2) additional thought leadership articles that would be placed within a media partner of SBC (valued at £2,950.00 or CA$ 4,900)
A Receptional Prize Pack – Valued at CA$ 13,000 (The Receptional team will collaborate with the winning company to provide a tailored digital marketing package).
The competition will be moderated by Jesse Learmonth, (Host of the Betting Startups Podcast) and judged by Benjie Cherniak (Principal at Avenue H Capital, LLC), Dani Lipkin (Managing Director of Global Innovation Sector TMX Group), Scott Secord (Partner, Cardinal Capital Sports), Emily McIlquham (Investment Analyst, Relay Ventures) and Mohit Kansal (Managing Director, Clarivest) who will work together to decide the winner after all finalists pitch their products.
PointsBet Canada Renews The Sweep 16 Bracket Challenge with Spotlight Sports Group Ahead of Second Annual PointsBet Invitational Curling Tournament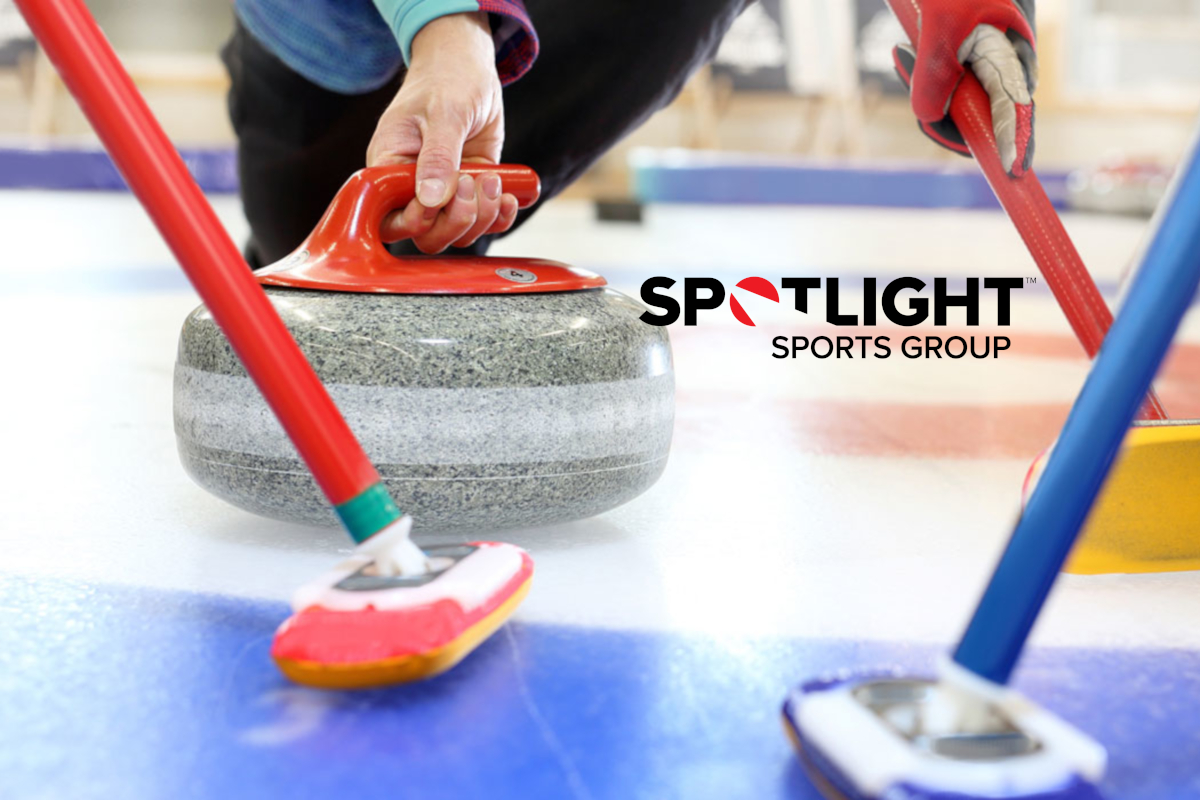 Spotlight Sports Group (SSG), a world-leading technology, content and media company specializing in sports betting and fantasy sports, announced that it has built a fully-managed bracket challenge for PointsBet Canada to support its second annual curling tournament.
This partnership follows a successful execution of The Sweep 16 bracket challenge last year, which was well received and saw thousands of participants. This year's platform has been updated to include new features such as allowing users to create private groups for additional play and enjoyment. This year's bracket challenge also debuts one-click buttons that promote community connectivity and allow users to share their bracket on any social media platform.
The bracket challenge is hosted on a stand-alone platform and was built with a direct connection to the PointsBet Canada sportsbook so bracket challenge participants can easily place bets on the PointsBet Invitational as well as other sports.
Like last year, participants are competing for a $1 million grand prize, should they create a perfect bracket. The bracket challenge provides a one-stop-shop connection to the men's and women's tournaments via an up-to-the-minute tournament tracker that showcases match results in real time.
Commenting on the continued partnership, the US B2B Partnerships Senior Vice-President for Spotlight Sports Group, Rick Wolf, said: "When you have great success in a collaboration like we did last year, it was obvious to expand with PointsBet Canada. The SSG SaaS Games Engine is unique in its ability to create this custom solution with the design and direction of PointsBet's team. The user experience is paramount and that is why we ensure participants can follow the tournament entirely on the platform and place bets with ease."
The Chief Commercial Officer for PointsBet Canada, Nic Sulsky, added: "Last year's inaugural PointsBet Invitational was a resounding success on the ice and The Sweep 16 bracket challenge brought the audience engagement to a new level. The top-notch SSG team manages everything from beginning to end, which allows us to focus on delivering the audience. Our combined success last year meant we could create a platform that mirrored our branding and provided a superior user experience again this year."
The PointsBet Invitational will run from September 27 through October 1 at the Sixteen Mile Sports Complex in Oakville, Ontario. The Sweep 16 bracket challenge can be filled out at any point before the tournament begins.
TCSJOHNHUXLEY signs exclusive distributor agreement with Bet Rite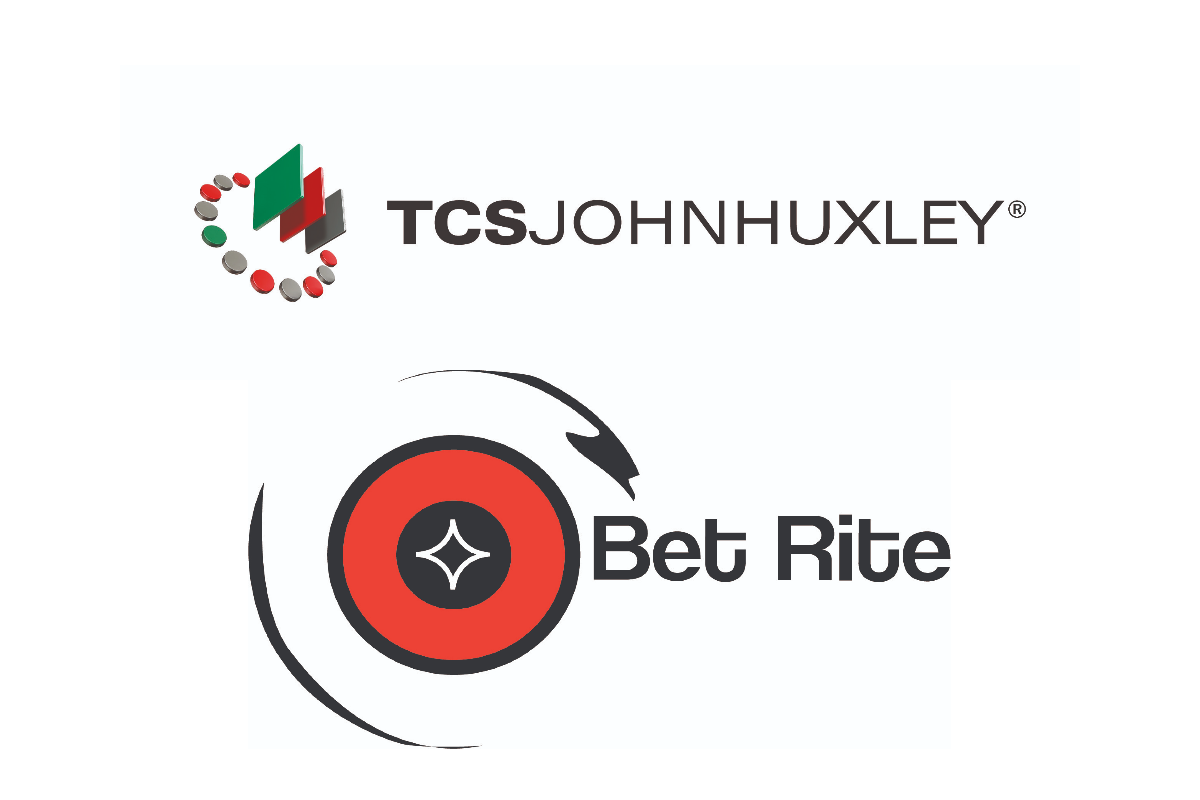 TCSJOHNHUXLEY, the world renowned supplier of end-to-end live gaming solutions, is pleased to announce a strategic partnership with Bet Rite, as the exclusive distributor of its portfolio of products across all provinces in Canada.
Founded in 2009 and with a team that has over 40 years gaming experience, Bet Rite is a service-oriented gaming supply company dedicated to the Canadian gaming markets. They work with partners to bring world class gaming products and services through well-established distribution channels to the Canadian casino market.
Phil Lee, Managing Director for TCSJOHNHUXLEY Americas commented, "We are very pleased to be working with Bet Rite in Canada. This strategic relationship brings together our industry-leading products with a renowned name in the Canadian gaming market and we are confident this will be a major benefit to all our customers in the region."
"We are very excited to be working with world class live gaming manufacturer TCSJOHNHUXLEY," added Bet Rite President, Billy MacLellan. "Our well-established distribution network and knowledge of the Canadian gaming market will ensure casino properties right across the region will benefit from this exclusive distribution agreement, and we look forward to hitting the ground running."
Bet Rite will be in attendance at the TCSJOHNHUXLEY booth #3259 at G2E Las Vegas from 10th – 12th October, where the full portfolio of products will be showcased.
AGCO issues $80,000 penalty related to dealer cheat scheme at Woodbine Casino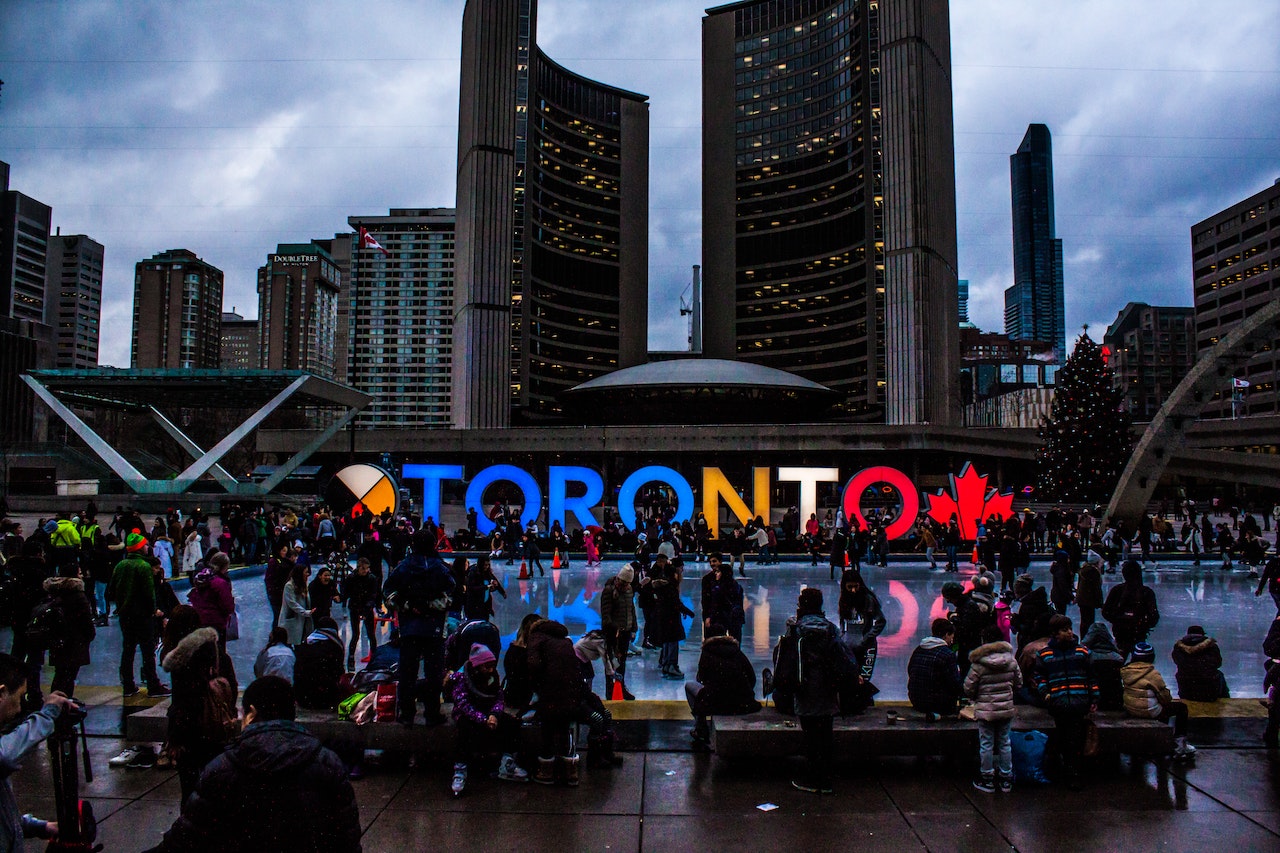 The Registrar of the Alcohol and Gaming Commission of Ontario (AGCO) has served Ontario Gaming GTA Limited Partnership ("Casino Woodbine") with notice of a Monetary Penalty totaling $80,000, following allegations of a cheat-at-play and dealer collusion scheme at Toronto's Woodbine Casino.
In April 2023, the Ontario Provincial Police Investigation and Enforcement Bureau (IEB), embedded within the AGCO, laid charges against five individuals. The charges follow an investigation into allegations that an electronic craps dealer at Woodbine Casino was in collusion with these patrons.
The AGCO's Regulatory Compliance Branch subsequently conducted an in-depth compliance review to assess Casino Woodbine's adherence to the Gaming Control Act, 1992 (the Act) and Registrar's Standards for Gaming. The Registrar found that Casino Woodbine failed to detect or take appropriate action on available information to prevent the cheat-at-play and dealer collusion scheme, including:
internal financial reports and emails indicating substantial and atypical losses from the electronic craps game over a six-month period of time, which were not effectively acted upon;
table games supervisors were often absent from the craps table when suspicious gambling activities occurred;
video surveillance recordings showing that the electronic craps game failed to follow required rules and procedures and lacked effective supervision;
although Casino Woodbine had issued the dealer with seven procedural violations for inappropriately pushing dice to patrons before closing bets, the dealer was allowed to continue dealing electronic craps during that time.
Casino Woodbine fully cooperated with the AGCO's regulatory review and has committed to addressing deficiencies.
Ontario's gaming laws require casino operators to implement effective controls to limit the risk of criminal activity, including cheating and collusion between patrons and casino staff. In addition to these penalties, the AGCO will continue monitoring to ensure Casino Woodbine appropriately addresses their controls to better detect and prevent casino cheats and dealer collusion.
A casino operator served with a Notice of an issued Monetary Penalty by the AGCO has the right to appeal the Registrar's action to the Licence Appeal Tribunal (LAT), which is an adjudicative tribunal independent of the AGCO and part of Tribunals Ontario.
Additional Information
The Registrar issued a Monetary Penalty for multiple alleged violations of the Act, which arise from non-compliance with the Registrar's Standards for Gaming:
Standard 4.3, paragraph 2, requiring operators to have adequate supervision in place to ensure adherence to required procedures, including rules of play.
Standard 4.14, requiring that operators have mechanisms in place to deter, prevent and detect collusion and cheating;
Standard 6.1 paragraph 1, requiring that operators conduct risk assessments to determine the potential for unlawful activities, including money laundering, fraud, theft and cheat at plays.