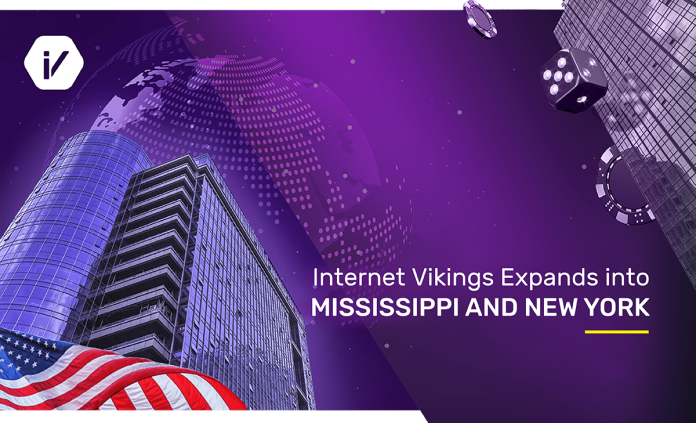 Internet Vikings continues to expand its service portfolio in response to the rapidly growing U.S. iGaming and online sports betting market. Recent launches in Mississippi and New York, the most financially successful market, demonstrate their commitment to providing top-tier hosting solutions to meet the evolving needs of the American market.
Internet Vikings' Founder and CEO, Rickard Vikström, saw the potential for success in New York's online sports betting market even before its launch. He prioritized expanding the company's services to the state, stating, "It was paramount to Internet Vikings to extend its offerings to the Big Apple. However, it exceeded my expectations."
Since opening its doors to online sports betting in January 2022, New York has become the most financially successful online sports betting market in the United States, surpassing all initial revenue projections. With household names such as the Yankees and the third largest GDP in the country, it's no surprise that the state has attracted an overwhelming betting handle of over $15 billion before the end of December 2022, leading the nation in sports wagering.
"Despite being one of the pioneering states to open its doors to online sports betting as early as 2018, Internet Vikings only recently expanded its services to Mississippi. According to Founder and CEO Rickard Vikström, this was due to the company's prioritization of other states with higher demand. "Having fulfilled the requests of our clients in these markets, we have since shifted our focus to exploring new opportunities," Vikström explained.
"Our presence in every destination that represents interest to all industry-related businesses is of great importance," said Kristoffer Ottosson, COO of Internet Vikings. "To ensure that our clients, old and new, are able to continue their growth without any delays or interruptions."
Internet Vikings' CEO, Rickard Vikström, continued Ottosson's thought, stating that the company had witnessed immense interest in this relatively new market since its operations commenced in New York in early fall 2022. "We look forward to the day when New York embraces other forms of iGaming," he added. "As for now, Internet Vikings will concentrate on newly launched markets such as Ohio and Massachusetts."