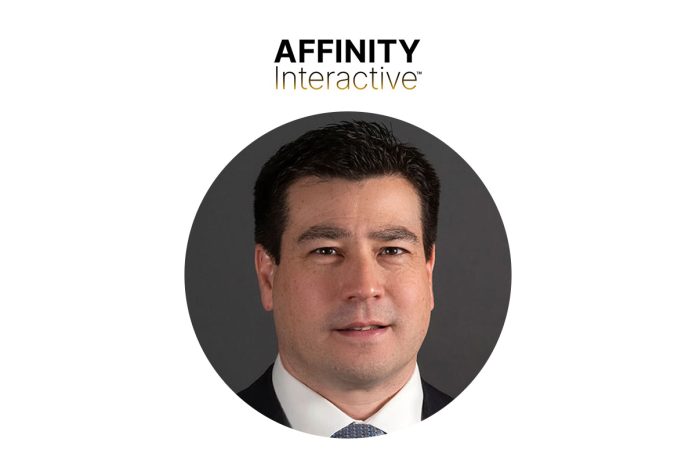 Affinity Interactive, an omni-channel gaming industry leader, announced the appointment of Andrei Scrivens as Chief Executive Officer, effective January 1, 2023.
Mr. Scrivens has served as AI's Chief Financial Officer since 2019 and succeeds Mary Beth Higgins, who is retiring after a distinguished 25-year career in gaming. Ms. Higgins will stay on in an advisory role through June 2023 to help ensure a smooth transition.
"Andrei has been instrumental in establishing Affinity Interactive as the industry-leading platform it is today, and I am confident he has the vision to lead AI to even greater success. We are well positioned to capitalize on the growing demand for omni-channel casino and online gaming products, and Andrei's gaming industry experience — both as an investment professional and operator — will continue to be invaluable. I look forward to continuing to partner together as we further enhance our best-in-class gaming offerings and products for customers and guests," James J. Zenni Jr., Chairman of Affinity Interactive, said.
Mr. Scrivens has more than a decade of experience in the gaming and hospitality industry. As CFO, he played a key role in the formation of AI through the merger of Affinity Gaming and Sports Information Group in 2021. Prior to joining AI, he served as a Managing Director at Z Capital Partners LLC (ZCG), for seven years, where he focused on gaming and hospitality investments, and led teams specializing in opportunities that required hands-on financial and operational leadership. Before joining ZCG, he served as Director at Chilmark Partners, a middle market private equity firm and boutique investment bank.
"This is an incredible opportunity to lead AI during such an exciting phase of its growth trajectory. Since I began working with the company in 2014, I have been continuously impressed by the talent and commitment across the organization. I am excited to work closely with ZCG and lead a world-class team as we expand our footprint across physical casino locations, online gaming platforms and digital media. I am grateful for Mary Beth's leadership over the past few years, and I am looking forward to building on the strong foundation we've put in place together," Mr. Scrivens said.
"We thank Mary Beth for her leadership, dedication and countless contributions, which have been pivotal to the growth and success of AI. We wish her well in her retirement," Mr. Zenni said.
"Leading AI has been a privilege and an incredible journey, and I am so proud of all we have accomplished together. This is the right time for AI to transition to its next generation of leadership, and I could not be more confident in Andrei's ability to execute on all of the exciting developments we have been working on and more," Ms. Higgins said.