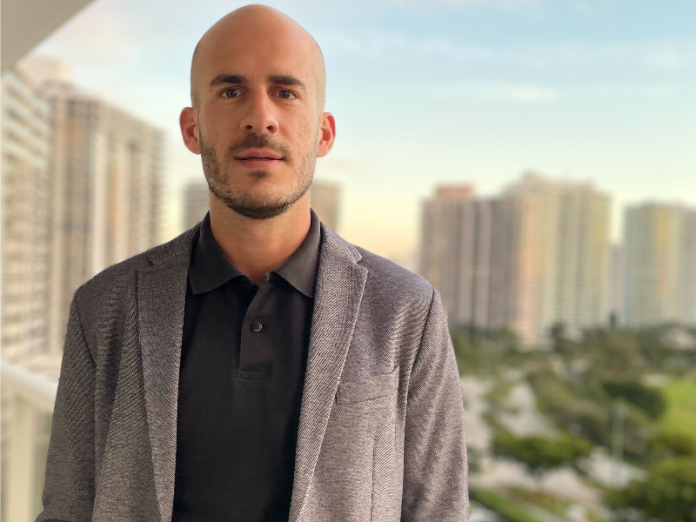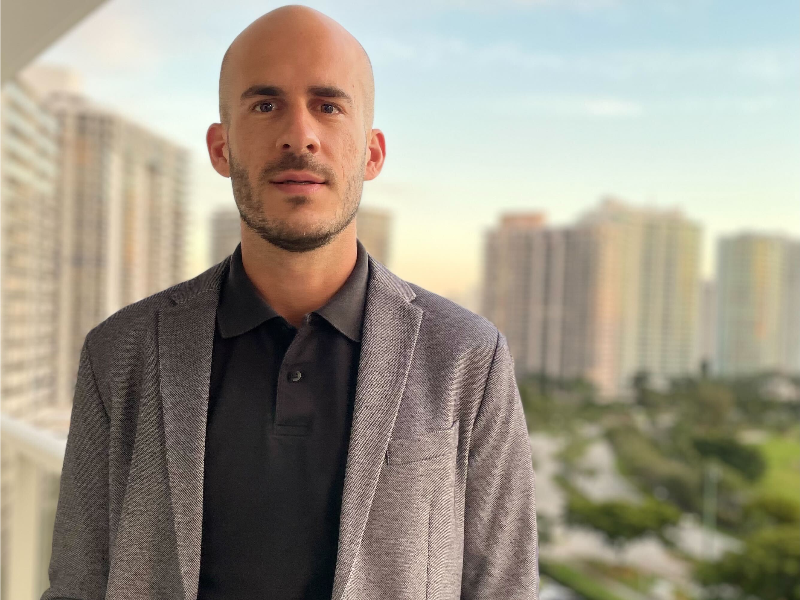 Playmaker Capital Inc. (TSXV: PMKR; OTCQX: PMKRF)  ("Playmaker"), the digital sports media company that delivers authentic content experiences through its portfolio of sports media and technology brands, is pleased to announce that it has hired Felipe Cortelezzi as its new Head of Monetization. Mr. Cortelezzi will maximize revenue-generating capabilities across Playmaker's portfolio of digital sports media assets, and his efforts will bring immense value to corporate advertisers and sports betting operators looking to access Playmaker's vast ecosystem of highly engaged sports fans.
Mr. Cortelezzi brings to this role a deep understanding of multiplatform advertising sales, publisher Ad operations and performance, affiliate partnership generation, and video-based media distribution. Most recently, Mr. Cortelezzi served as Director, AVOD Monetization & Operations at ViacomCBS where he led the process for the sale and placement of a variety of advertising campaigns on ViacomCBS video-based content, including some of the most-watched video and television content throughout the Americas. Prior to his role at ViacomCBS, Mr. Cortelezzi held various leadership positions in sales and advertising throughout Argentina, South Africa, and the U.S.
In his new role as Head of Monetization at Playmaker, Mr. Cortelezzi will have direct oversight for monetization efforts across Playmaker's portfolio of sports media brands throughout North America and Latin America. Playmaker's brands in the aggregate generated over 210 million web sessions from 85 million unique users in December 2021, and its owned and operated social media presence is in excess of 100 million followers across Facebook, Instagram, Twitter, YouTube, Twitch, and TikTok.
Playmaker's monetization capabilities are powered by Bench, an in-house tech stack that includes best-in-class technology tools integrated into a software platform that is designed to enhance user engagement and supercharge monetization. Bench is currently operational for Playmaker brands, Futbol Sites (Latin America) and Yardbarker (U.S.) and the migration of monetization of The Nation Network (Canada) is in process. Once fully implemented, Bench, along with the expertise of Mr. Cortelezzi and Playmaker's ad operations team, will provide industry-leading monetization capabilities for Playmaker.
"We are very happy to add Felipe to the Playmaker team. I have known Felipe for more than 15 years and I deeply believe in his professional and personal skills and everything he can contribute to Playmaker," commented Federico Grinberg, EVP of Playmaker and CEO of Futbol Sites, a Playmaker brand. "In his role, Felipe will help to quickly unify and scale the monetization capabilities of Playmaker Bench across all of Playmaker's assets."
"To succeed we need to have the best team and we are fortunate to have the opportunity to add someone with Felipe's capability and experience," said Jordan Gnat, CEO of Playmaker. "We will continue to add the best and brightest to the Playmaker family."
As regulated sports betting continues to become more widely adopted throughout the Americas, Playmaker will monetize its web-based and social media platforms through more affiliate revenue partnerships, for which Mr. Cortelezzi will be instrumental in executing on. Mr. Cortelezzi will report to Federico Grinberg, and he will be based in Miami, FL.