PGA TOUR Extends Partnership with BetMGM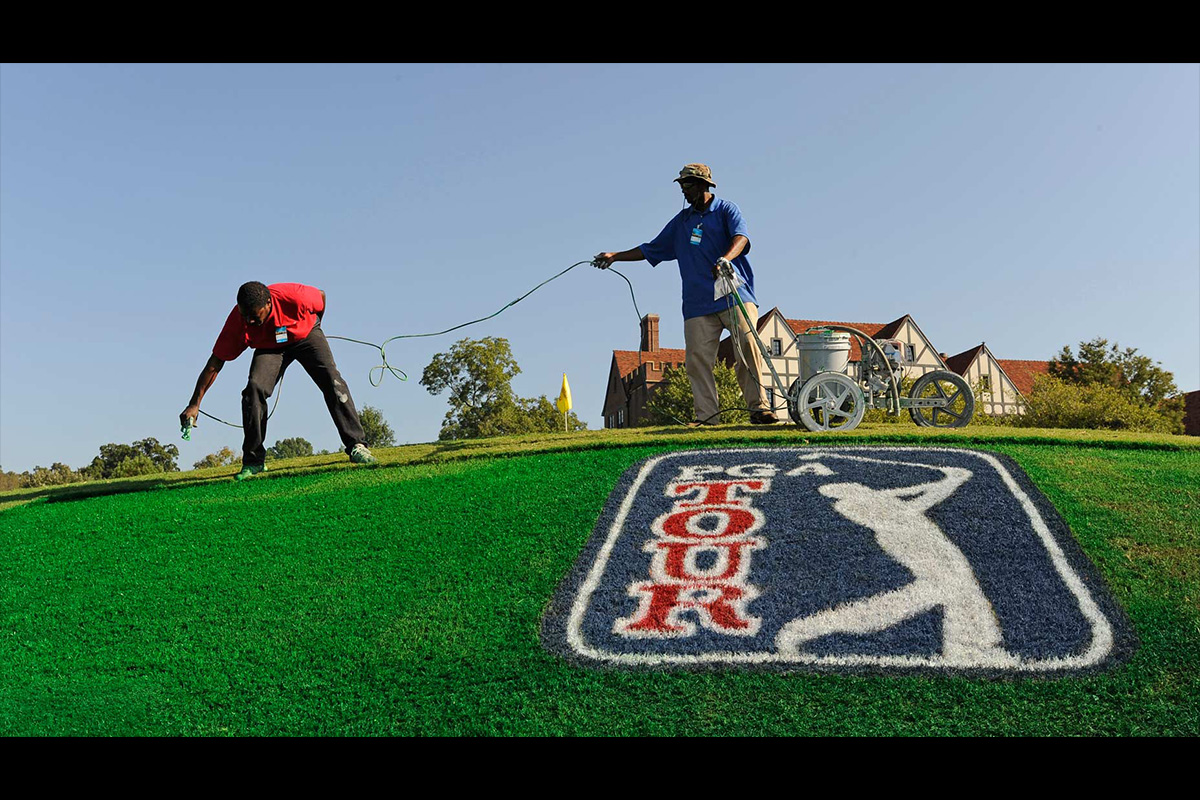 The PGA TOUR and BetMGM announced a three-year extension through 2024 to its marketing and content relationship designating BetMGM as an Official Betting Operator of the PGA TOUR.
The PGA TOUR and BetMGM will work together to provide odds to fans via TOUR digital platforms. BetMGM will serve as the exclusive source for odds on the leaderboard and player pages on PGATOUR.COM and on TOURCast, the TOUR's award-winning platform that allows fans to follow every shot from each group with a 3D rendering of the golf course.
"We look forward to working with BetMGM to integrate its advanced betting technologies for PGA TOUR fans on our digital platforms. Over the years, BetMGM has been a strong supporter of golf through sponsorship of various PGA TOUR players and tournaments. We are excited to continue the relationship," said Norb Gambuzza, PGA TOUR Senior Vice President, Media and Gaming.
Currently available for download on iOS and Android, the BetMGM mobile app offers the latest betting odds, enhanced offers, and multiple betting formats, from money line and point spread bets to parlays and futures.
Matt Prevost, BetMGM Chief Revenue Officer said, "The PGA TOUR has been a fantastic partner and we look forward to continuing our relationship. In the last year we've seen an increase in our players betting on golf and are excited to now be the exclusive odds provider for PGATOUR.COM."
By joining the TOUR's Official Betting Operator program, BetMGM will have rights in the US to use PGA TOUR marks, rights to advertise within TOUR media and TOUR partner platforms, plus content and video rights allowing BetMGM Sportsbook platforms to create pre-game and post-game betting programming, as well as distribution of highlights to users who have placed bets.
Review of JeetWin Online by Tamim Rahman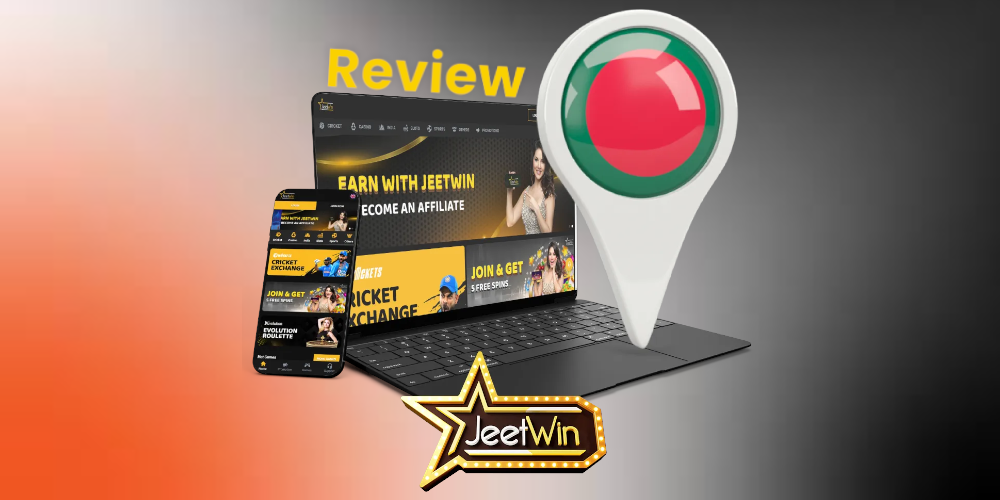 As a gaming enthusiast hailing from the heart of Bangladesh, my pursuit of a reliable and thrilling online platform has taken me across various sites. Yet, JeetWin https://jeetwinonline.com/ emerges as a clear frontrunner. It is not just an online gaming portal; it's a holistic experience, replete with diverse games, a robust sports betting segment, and an unparalleled user experience.
History and Background
Established several years ago, JeetWin, in a short span, has managed to carve a niche for itself in the crowded world of online gaming. Not just content being another platform, it stands out with its commitment to transparency, player welfare, and, of course, entertainment. The platform's licensing and stringent adherence to fair play protocols stand testimony to its reputation.
User Interface and Experience
Logging onto JeetWin is like entering a digital gaming paradise. Whether accessed through a desktop or its mobile app, the platform ensures fluidity. Intuitive designs, organized tabs, vibrant graphics, and smooth transitions make navigation a breeze, even for a newcomer. The mobile app, especially, impressed me with its clutter-free interface and the ability to mimic the desktop experience seamlessly.
Game and Sports Selection
JeetWin's library is a treasure trove for gaming aficionados. It's a blend of time-honored classics and contemporary favorites, ensuring that every user finds their niche.
Casino Games: The casino section is diverse and caters to various player preferences.

Table Games: Traditionalists will love the array of table games available. Whether you're a Poker pro, a Roulette enthusiast, or a Blackjack believer, there's a table waiting for you. Each game offers multiple variants, ensuring players never face monotony.

Slots: The slots section is expansive, featuring themes ranging from ancient civilizations to modern pop culture. Progressive jackpots, multi-line slots, and classic reel slots ensure hours of endless entertainment.

Live Casino: The live casino section captures the essence of a real casino. With live dealers, real-time gameplay, and interactive features, players can experience the thrill of a casino from their homes.

Sports Betting: JeetWin's sportsbook is comprehensive, reflecting the global appeal of sports.

Popular Sports: Cricket, the heart and soul of Bangladesh, finds ample representation. From international test matches to T20 leagues, there's a bet waiting for every cricket enthusiast. Football, the global sport, is also extensively covered, from the English Premier League to the FIFA World Cup.

Diverse Range: The platform also caters to fans of tennis, basketball, horse racing, and even e-sports, ensuring every sports lover finds their match.

Live Betting: One of the standout features is the live betting option. As matches unfold in real time, players can make bets, adding an adrenaline-pumping dynamic to the viewing experience.
How to Place a Bet – A Step-by-Step Guide
JeetWin's betting process is structured to ensure simplicity:
Choose your domain – casino or sports.

For sports, select your sport and then the specific event or match. For casino games, choose the game type and table or slot.

Understand the odds presented, especially in sports. The higher the odds, the higher the potential return.

Set your stake, confirm, and voila, your bet is placed!
Payment Methods and Transaction Efficiency
Ensuring smooth financial transactions is pivotal. JeetWin shines in this domain.
Table: Payment Options
| | | | |
| --- | --- | --- | --- |
| Method | Deposit Time | Withdrawal Time | Fee |
| Bank Transfer | Instant | 1-3 Days | Minimal |
| e-Wallet (Skrill, Neteller) | Instant | Within 24 hours | None |
| Card (Visa, MasterCard) | Instant | 1-5 Days | Minimal |
| Local Mobile Banking | Instant | 1-3 Days | None |
Promotions, Bonuses, and Loyalty Programs
JeetWin goes above and beyond when it comes to rewarding its players, ensuring they always have a reason to return.
Welcome Bonuses: New to the platform? JeetWin greets its newcomers with generous welcome bonuses. This can range from deposit matches, where your initial deposits are matched by a certain percentage, to free spins in the slots section.

Game-Specific Promotions: Whether you're a sports bettor or a casino game enthusiast, JeetWin regularly rolls out promotions tailored for you. These could be in the form of cashbacks, increased odds, or even tournaments with substantial prize pools.

Loyalty Program: JeetWin's loyalty program is a testament to its commitment to its players. It's structured in tiers, and as players ascend these levels, the rewards become more enticing.

Tiered Benefits: Starting from the Bronze level and culminating in the elite Kohinoor level, every tier offers its own set of benefits. These can range from faster withdrawal times, and higher betting limits, to exclusive game access.

Exclusive Rewards: Higher tiers also enjoy personalized customer service, birthday bonuses, and even invitations to real-world events and trips.
With such a vast array of games and a plethora of promotions, it's evident that JeetWin not only values entertainment but also cherishes its community of players.
My conclusions on JeetWin
In the digital realm of online gaming and sports betting, JeetWin emerges as a beacon of excellence. From its extensive gaming library to its customer-centric approach, it's evident that this platform has been crafted with the player in mind. My journey through JeetWin has been nothing short of exhilarating, a sentiment I believe many of you will echo once you embark on your own.
And if you're still on the fence, let me offer a little nudge – the platform's impressive first deposit bonus. It's not just a bonus; it's JeetWin's way of welcoming you into a world of unparalleled entertainment and potential rewards. So, why wait? Register now, claim that enticing first deposit bonus, and dive into a gaming experience like no other. The world of JeetWin awaits!
IGSA Creates Cyber Resiliency Committee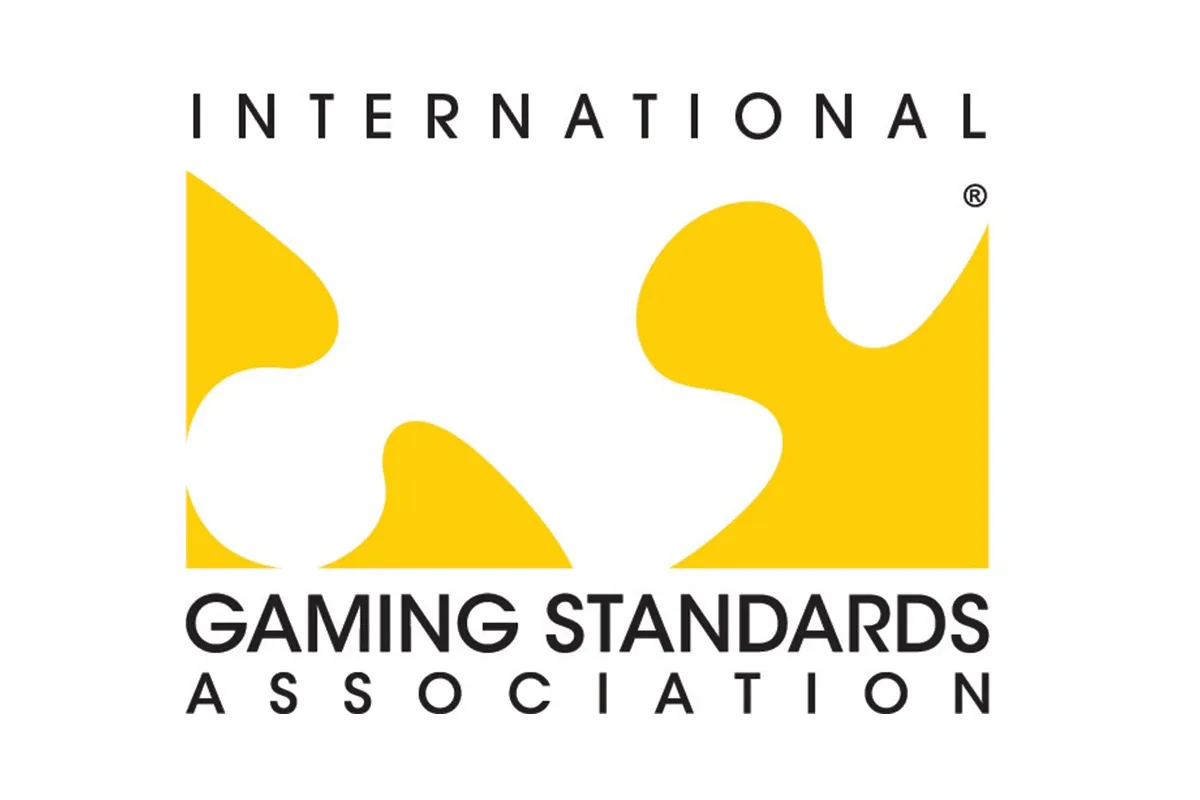 The International Gaming Standards Committee (IGSA) announced the creation of a Cyber Resiliency Committee (CRC) supported by Aristocrat Technologies, Light & Wonder and AXES.ai to create standards for cyber risk management, cybersecurity governance and framework control standards for casino operators and their ecosystem.
"It is very inspiring to see IGSA Platinum and Gold members come together rapidly to address the alarming rate of increase of cybersecurity issues in our industry," stated Earle G. Hall, Chairman of IGSA and CEO of AXES.ai. "Our members are clear that cybersecurity has to be a top priority for all gaming suppliers in our industry to protect operators and our industry at large. A sincere thank you to Aristocrat Technologies and Light & Wonder for stepping up to lead this initiative to improve our industry."
"IGSA is being called to lead a concerted effort to create cyber standards to protect our industry and that is exactly what we will do thanks to the incredible leadership within our Platinum and Gold members," stated Peter DeRaedt, President of IGSA. "This committee will solicit experts within our membership to create ready-to-use standards to improve cyber resilience. We are grateful that our Chairman, Earle G. Hall, has volunteered to act as interim chair, to lead this committee that we anticipate will offer much needed guidance and support to our industry."
GeoComply and Citi launch the second edition of "The Challenger Series" in Las Vegas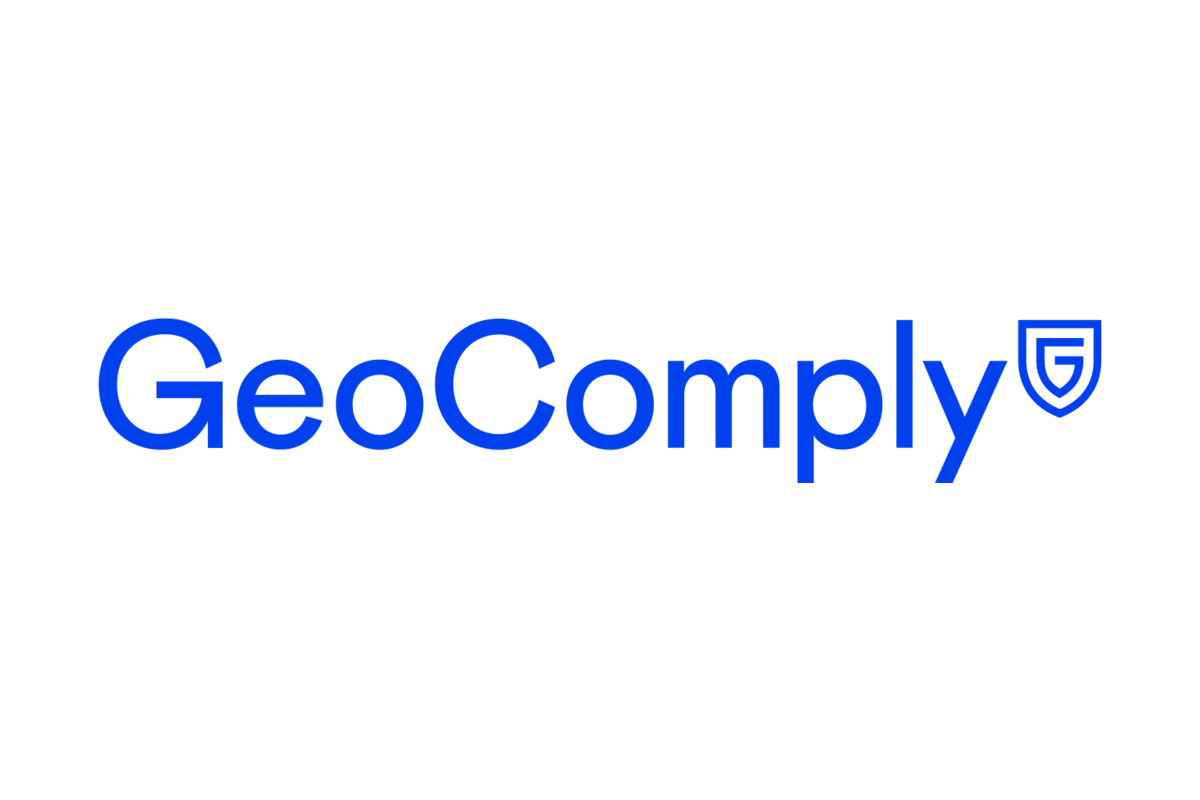 GeoComply Solutions Inc. ("GeoComply"), the market-leading geolocation, fraud, and risk solutions provider, is pleased to announce its second Challenger Series Summit, in partnership with Citi's investment bank, to be held in Las Vegas, on October 8th, 2023, before G2E.
Following the success of the inaugural New York Challenger Series event, held on May 8th, 2023, GeoComply and Citi are continuing the momentum, supporting early-stage companies and start-ups in the gaming industry by gathering industry founders and entrepreneurs to share their valuable knowledge and insights.
GeoComply's Challenger Series is designed to provide companies targeting the US-regulated gaming market with expert advice from founders and entrepreneurs with decades of personal experience on topics that include hyper-growth, payments, product innovation, marketing, post-exit strategy, and more.
Feedback from New York Challenger Summit was exceedingly positive. Attendees remarked on the quality of panelists who spoke on relevant topics for their emerging businesses. The carefully curated thought leadership panels and additional time for networking allowed attendees to forge meaningful relationships within the gaming community.
GeoComply Co-Founder David Briggs commented, "We are so thankful for all the industry leaders who shared their time and expertise at our first event. The ability to bring together top gaming founders and entrepreneurs in one room to speak on tackling the North American market and its challenges is an invaluable experience for all emerging business owners. Our goal is to continue to support this community and build this space for connection and relationship-building."
What: The Challenger Series – Vegas Summit
Where: Bellagio, Las Vegas, Nevada
When: October 8th, 2023, 2 pm – 6 pm PST
Presenters: Paul Liberman (DraftKings), Lesley Eccles (HelloRelish Inc), Joey Levy (Betr), Nik Robinson (Big Time Gaming), Nan Wang (Sleeper), Matt Davey (Tekkrop Capital LLC), Scott Longley (Clear Concise Media), Anna Sainsbury (GeoComply), David Briggs (GeoComply), Andrew Fabian (Citi)
Attendees will have the opportunity to meet founders, market leaders, and visionaries during and after the event which will end with a networking cocktail hour on the Bellagio balcony overlooking the city.