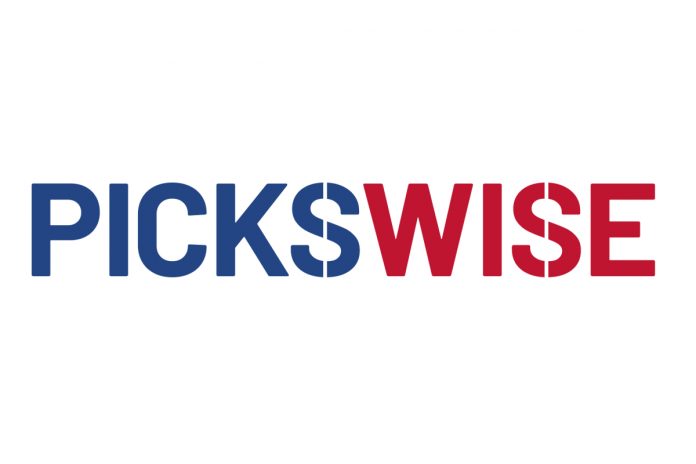 With sports betting opening up across the US, Pickswise, part of Spotlight Sports Group, has seen a huge growth in audience over the past 18 months. The affiliate is run by the same team that saw huge growth and success in the UK with MyRacing and FreeSuperTips. We sat down with Jake Apperley to discuss the growth and what he sees as the key opportunities for 2021.
Can you run us through the Pickswise journey in the US? How it came about and early growth?
JA: Following the repeal of PASPA we began to explore opportunities in the US market, and how receptive the audience was to sports betting content for the major US sports. Having had success in the UK with MyRacing and FreeSuperTips, our team set about building and growing the site to reach a new audience. I moved over to fully manage Pickswise myself in the Autumn of 2019 to focus on the upcoming NFL season and reaching a new audience.
Using our expertise in SEO content campaigns, we began to grow exposure through organic channels. These campaigns were hugely successful with CNN, CNBC and Fox picking up our content and Pickswise climbing to number one in the google rankings for competitive search terms focused on US sports betting. To highlight just how successful these campaigns were, during the NFL playoff season in 2018 our traffic was c.10k users per month, and by the end of the 2019 regular season we had grown that to c.350k users, and it's still growing today.
The affiliate landscape in the US looks quite a bit different to Europe, where do you feel affiliates can support new US operators?
From our research and experience over the past couple of years we've definitely seen an appetite for sports betting content. Bettors are looking for key pre-game and in-game picks and we can offer that full game experience through our bet stimulating content. American sports are stats heavy, even the language used around sporting performance is focused on statistics, and we know that betting tools that provide reliable information using data are popular as sports bettors can make more informed decisions.
It's also important to educate bettors in the US. A lot of our audience won't be used to betting online and it's important to give them a full understanding of what you can bet on and how it differs from the traditional casino or black market gambling. As it's ever-changing, we also think it's hugely important for affiliates to inform customers on the regulatory landscape, what sportsbooks are legal, who has licences and how they can place bets. Of course, as with traditional affiliate methods we also want to highlight operator offers and how our customers can open accounts.
It's a bumper second half of the year for US Sports with the NBA returning at the end of July signifying the start of 5 months of non-stop sport. Do you think this is the opportunity for US operators to convert new customers into sports betting?
We know that sports fans and bettors alike will be hungry for some action. Like when any event gets cancelled, marketing teams would have designated some spend that might be moved to another time of the year and that will likely fall into the new NFL season.
On a practical note, bettors and visitors will have concerns visiting casinos and sportsbooks if the virus is still circulating with the numbers we are seeing in the US at the minute, so we think it's the perfect opportunity for online sportsbooks to work with affiliates to drive conversions and turnover throughout the second half of the year. With the amount of sport on offer and with a lot of new sports bettors looking for value it is a great time for newer operators to close the gap on DraftKings and Fanduel.
The growth of FST and MyRacing in the UK set the bar for Pickswise, just how different was the growth of Pickswise in the US?
We launched FreeSuperTips and MyRacing as social media affiliates first and when we saw the opportunity for growth we repositioned the business to become an SEO first business. We enjoyed incredible success ranking for major football and horse racing tipping keywords once we did this. The combined traffic has grown to over 1 million unique users. We took what we learned from these two ventures to Pickswise.
We focused on SEO first from the outset as we had built the skills and expertise around us, leading to increased traffic and some early success. We now have that solid foundation to build from and we want to grow our brand awareness and enhance the product offering for our customers which will take Pickswise to the next level.
Looking beyond what is a very strange 2020, how do you feel the US landscape will evolve as we approach 2021?
As the market and industry grow, we expect three more states to open up before the NFL season begins. And more competition is good for customers, customers will begin to use multiple bookmaker accounts as they begin to trust newer brands. This will be a 'best product' wins race and the improvement in the customer experience will help operators stay ahead of the game.
I think the trend of gambling filtering into sports as more teams embrace it will continue. As we've seen with the Denver Broncos and Betfred, I'd expect to see more deals between operators and huge franchises. With all this going on it is vital that we as an industry take responsible gambling seriously and put consumer protection in place. We have done an awful lot in the UK on responsible gambling and there is still more to do, this must translate to the US.