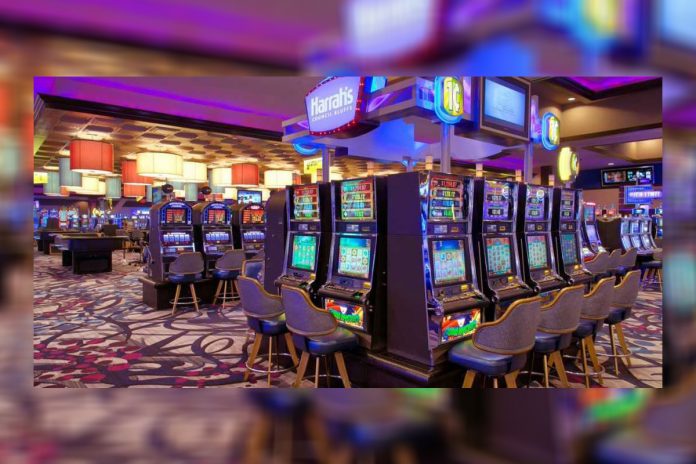 The casinos in Illinois have reopened this month, but they are not paying as much tax to the state as they did before the COVID-19 pandemic, thanks to a change Springfield lawmakers approved quietly.
The casinos were not supposed to see their tax rate cut until a newly approved casino finally opened in Chicago, ramping up competition for the existing facilities outside of the state's biggest city.
But the change made during this spring's session of the Illinois General Assembly moved up the date when the lower tax structure at existing casinos would take effect — to July 1. That turned out to be the same day the casinos across the state reopened.
Illinois officials and gambling-industry advocates said that they do not yet know how much lost revenue that change in the law will mean for the state.
State Rep. Bob Rita, D-Blue Island, is the point man on gambling legislation in the Illinois House and he was a House sponsor of broader legislation that included the sped-up tax cuts for casinos. State records describe the change as "the acceleration of the reduced tax rate for current casinos."
According to General Assembly documents, the new tax structure for the 10 casinos across the state would begin this month "rather than the first day the [Chicago] casino conducts gambling operations."
The Illinois Gaming Board, which regulates casinos and other legalized betting in the state, told lawmakers the change would "decrease state revenues." But at the time of the vote, gaming officials said the lost revenue was an "unknown amount."
Gaming board's policy director, Joe Miller, said, "The tax change was implemented on July 1, 2020. The IGB has not conducted a subsequent analysis of the proposed tax changes as the IG does not forecast revenue projections."
The reopening of the casinos means revenue from gambling is flowing again to the state's depleted coffers. But the industry's chief Springfield lobbyist said some casino executives fear their take could be down by more than half during the rest of this year because of the pandemic.
"We've been closed down so long, we wanted some kind of break in tax structure," Tom Swoik, state-government lobbyist for the Illinois Casino Gaming Association, said.
Savings from the tax cut would go "toward promotion, to get people to come back now that we've reopened," he added.