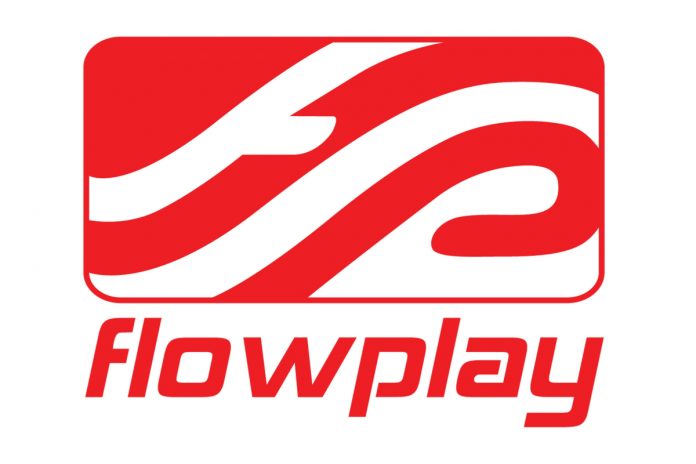 With Generous Contributions from its Vegas World Community, FlowPlay Extends Support to Hope Lodge COVID-19 Efforts
FlowPlay, creator of one of the most powerful immersive gaming platforms, today announced that its Vegas World in-game fundraisers have surpassed $250,000 raised for the American Cancer Society (ACS). This news comes on the heels of FlowPlay's most recent campaign, which generated $55,000 for ACS Hope Lodge facilities. This year's momentum has built upon FlowPlay's record fundraising year in 2019, when its players helped raise upwards of $100,000 for ACS's Road To Recovery and Reach To Recovery programs and also extended support to local organizations Crooked Trails and the Seattle Theatre Group.
During the month of May, 2020, FlowPlay offered a virtual ACS Hope Lodge-branded charm in the company's flagship connected game, Vegas World, which was available for players to purchase. The funds raised helped ACS open the doors of Hope Lodge facilities which had been temporarily closed due to COVID-19 to frontline health care workers. As Hope Lodge communities prepare for reopening to cancer patients and caregivers, additional safety precautions must be instituted. Building modifications, increased cleaning processes, and new necessary supplies such as PPE are adding one-time costs of approximately $350,000 making funding for these facilities especially critical during this unprecedented time.
"I'm always blown away by the ongoing generosity and support our Vegas World community has for the American Cancer Society," said Derrick Morton, CEO, FlowPlay. "Today marks a major milestone for FlowPlay and ACS, but the needs continue to grow. As our players keep showing up to help those who need it most, I'm hopeful we can continue to make a major impact both in our own backyard and beyond."
"We are extremely grateful to Vegas World players and FlowPlay for their generosity helping the American Cancer Society to continue to save lives," said Howard Heino, American Cancer Society Vice President, Hope Lodge Operations & Facilities Management. "Like many organizations, the Society is facing unimaginable challenges to its fundraising. Without companies and individuals stepping forward to help, more lives will be lost to this disease that one in three people will face throughout their lives. Thank you for your critical support."
To donate to the American Cancer Society, please visit: http://cancer.org/donatelocal. 
About FlowPlay
FlowPlay is the company behind the most powerful immersive gaming platform for casual and sports wagering games, virtual worlds and social casinos. A developer, operator and publisher, FlowPlay serves both consumers and businesses with engaging online and mobile free-to-play experiences. Partners turn to FlowPlay for its extensive multiplayer infrastructure, industry-leading monetization rates and proven track record helping businesses launch custom-branded online games. FlowPlay's consumer products include ourWorld, one of the most popular teen virtual worlds, Vegas World, the industry's most engaging multiplayer social casino, and Casino World, the company's most grandiose, interactive and community-driven free-to-play social casino with tycoon gameplay. Together, they have been played by a loyal community of more than 75 million users around the world. FlowPlay dominates a cross-section of industries including online and mobile games, fantasy sports and casinos – consistently creating opportunities in high-growth and emerging markets. Based in Seattle, FlowPlay was founded in 2006 and is primarily funded by Intel Capital and the creators of Skype. For more information, visit www.FlowPlay.com or contact [email protected].
About American Cancer Society
The American Cancer Society is a global grassroots force of more than 2.5 million volunteers saving lives and fighting for every birthday threatened by every cancer in every community. As the largest voluntary health organization, the Society's efforts have contributed to a 20 percent decline in cancer death rates in the U.S. since 1991, and a 50 percent drop in smoking rates. Thanks in part to our progress nearly 14 million Americans who have had cancer and countless more who have avoided it will celebrate more birthdays this year. We're determined to finish the fight against cancer. We're finding cures as the nation's largest private, not-for-profit investor in cancer research, ensuring people facing cancer have the help they need and continuing the fight for access to quality health care, lifesaving screenings, clean air, and more. For more information, to get help, or to join the fight, call us anytime, day or night, at 1-800-227-2345 or visit cancer.org.
SOURCE FlowPlay