Rivalry Announces Record Revenue of $12 Million in First Quarter 2023, All-Time High Betting Handle, Gross Profit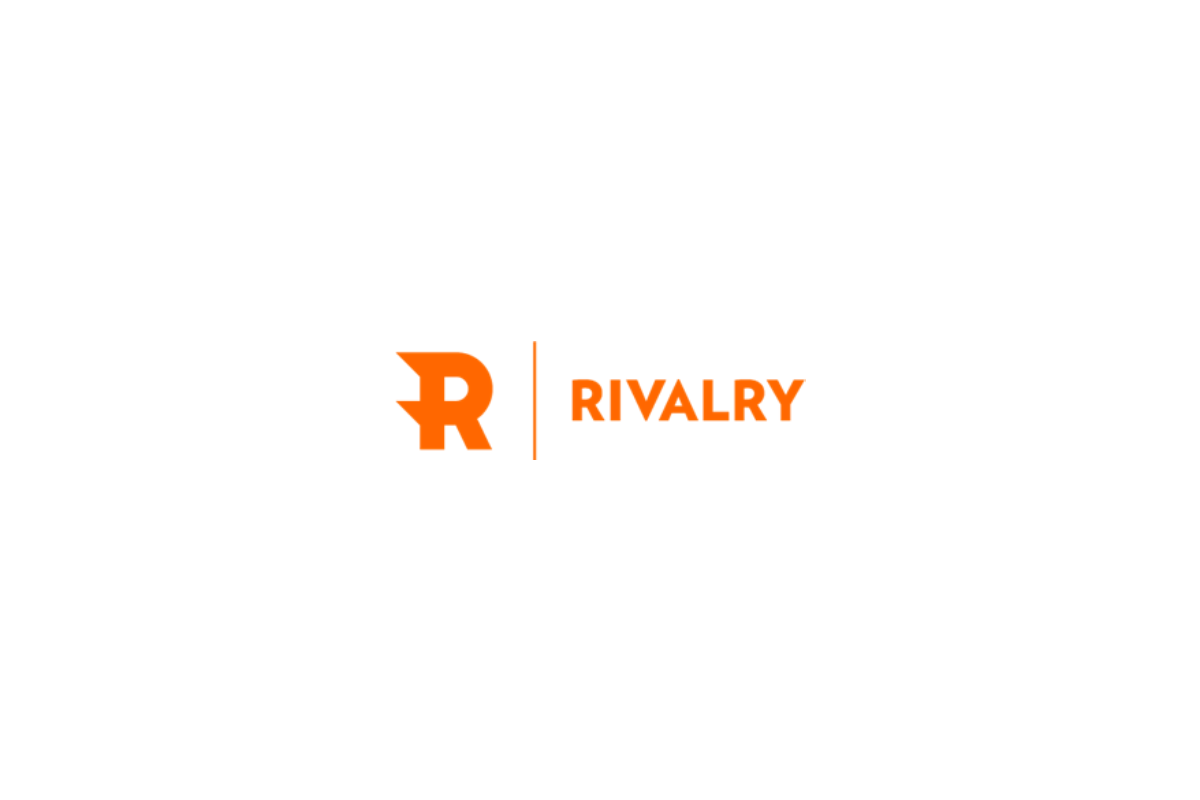 Rivalry Corp. (the "Company" or "Rivalry") (TSXV: RVLY)(OTCQX: RVLCF) (FSE: 9VK), an internationally regulated sports betting and media company, today announced its financial results for the three-month period ended March 31, 2023, and closing of the second tranche of its previously announced strategic financing. All dollar figures are quoted in Canadian dollars.
"Our position at the intersection of esports and entertainment continues to create operating leverage in the business and drive organic growth as seen in our most impressive quarterly results to date," said Steven Salz, Co-Founder and CEO of Rivalry. "Rivalry's content and brand strategy is setting the industry precedent for betting entertainment, allowing us to acquire customers profitably and engage them through authentic touchpoints without having to consistently deploy additional marketing and promotional spend for growth. And it is this approach that is generating breakthrough industry economics, user engagement, and charting a path to profitability for the Company that we are very bullish on."
First Quarter 2023 Highlights
Betting handle for the three-month period ended March 31, 2023 was $120.2 million, representing an all-time high in any quarter for the Company. Betting handle increased year-over year by $80.0 million or 199% from $40.2 million in Q1 2022, and sequentially by $36.2 million or 43% from the previous quarterly record of $83.9 million in Q4 2022.
Revenue for Q1 2023 was $12.0 million, the Company's highest-ever revenue in any quarter. Revenue increased by $7.2 million or 151% from $4.8 million in Q1 2022, and by $2.5 million or 27% over Q4 2022 revenue of $9.4 million.
Gross profit was $5.4 million in Q1 2023, a record high for the Company representing an increase of $4.8 million from $0.7 million of gross profit in Q1 2022, and up $0.4 million or 9% from Q4 2022 gross profit of $5.0 million.
Net loss was $3.3 million for Q1 2023, a 50% reduction from the net loss of $6.6 million in Q1 2022, and the fifth consecutive sequential decrease in net loss, highlighting a continued focus on operational efficiency.
Material Key Performance Indicators growth was achieved despite a 5% year-over-year reduction in marketing expenses, demonstrating the effectiveness of the Company's brand strategy and its ability to convert users profitably and drive growth independent of marketing spend.
User registrations reached 1.5 million at the end of Q1, up 114% year-over-year, with Millennial and Gen Z consumers representing 97% of active users.
Product and tech innovation efforts across casino and sportsbook continue to distinguish Rivalry in competitive market and drive user activity through original, engaging, and interactive online betting experience.
Rivalry's creator partners and owned media properties reached a total of 85 million followers, deepening organic acquisition strategy among core target audience and ability to activate customers during tentpole esports events through authentic touchpoints.
The Company had $13.1 million of cash and no debt as at March 31, 2023.2 Subsequent to the end of the quarter, the Company raised a total of approximately $7.3 million through a non-brokered private placement announced on April 26, 2023 (the "Private Placement").
"Building innovative products, which add to an overall unique and interactive betting experience on Rivalry, will remain a strategic focus in 2023," Salz added. "The competitive advantage of engaging and fun products is increased user activity and satisfaction, and when combined with a profitable acquisition strategy, creates a flywheel effect in the business generating consistent organic momentum and enhancing our operational efficiency."
Previously Announced Strategic Financing
Subsequent to the end of the first quarter, Rivalry announced a strategic financing that will enable the Company to accelerate its operational objectives and pursue strategic growth opportunities. Led by sports betting, technology, and payments stakeholders, the financing represents a validation of the Company's unique market strategy and success among the Gen Z and Millennial demographic.
On May 5, 2023, the Company closed a first tranche of the private placement for gross proceeds of $6,916,519.50 through the issuance of 4,611,013 subordinate voting shares in the capital of the Company ("Subordinate Voting Shares") at a price of $1.50 per Subordinate Voting Share. On May 23, 2023, the Company closed a second tranche of the Private Placement for aggregate gross proceeds of $382,498.50 through the issuance of 254,999 Subordinate Voting Shares. The Company paid finder's fees in the amount of $19,775 in connection with the closing of the second tranche of the Private Placement. In connection with the Private Placement, the Company has issued an aggregate of 4,866,012 Subordinate Voting Shares for gross proceeds of $7,299,018. The Company expects to close an additional tranche of the Private Placement no later than June 23, 2023. All of the Subordinate Voting Shares issued in connection with the Private Placement are subject to a four-month and one day statutory hold period from the date of issuance. The Company expects to use the proceeds from the Private Placement to accelerate operational objectives and pursue strategic growth opportunities.
The Subordinate Voting Shares have not been, and will not be, registered under the U.S. Securities Act of 1933, as amended (the "U.S. Securities Act") or any U.S. state securities laws and may not be offered or sold in the United States absent registration or an available exemption from the registration requirements of the U.S. Securities Act and applicable U.S. state securities laws. This press release shall not constitute an offer to sell or the solicitation of an offer to buy, nor shall there be any sale of the securities referenced in this press release, in any jurisdiction in which such offer, solicitation or sale would be unlawful.
A director of the Company subscribed for 33,333 Subordinate Voting Shares in the Private Placement and such subscription constitutes a related party transaction within the meaning of applicable Canadian securities laws. This subscription was exempt from the formal valuation and minority approval requirements applicable to related party transactions on the basis that the value of the transaction was less than 25% of the Company's market capitalization. A material change report in respect of the related party transaction could not be filed earlier than 21 days prior to the closing of the Private Placement due to the limited time between the commitment by the director to purchase the subject Subordinate Voting Shares and the closing of the Private Placement.
Investor Conference Call
Management will host a conference call at 10:00 a.m. EDT on Wednesday, May 24, 2023 to discuss the Company's first quarter 2023 financial results.
| | |
| --- | --- |
| Dial-in: | 888-886-7786 (toll free) or (+1) 416-764-8658 (local or international calls) |
| Webcast: | A live webcast can be accessed from the Events section of the Company's website at www. rivalrycorp .com. |
A replay of the webcast will be archived on the Company's website for one year.
Rivalry's financial statements and management discussion and analysis for the three months ended March 31, 2023 are available on SEDAR at www. sedar. com, and on the Company's website at www. rivalrycorp .com.
XTC Token's Exclusive Private Sale – Unlocking the Future of Online Gaming and DeFi" Token Private Sale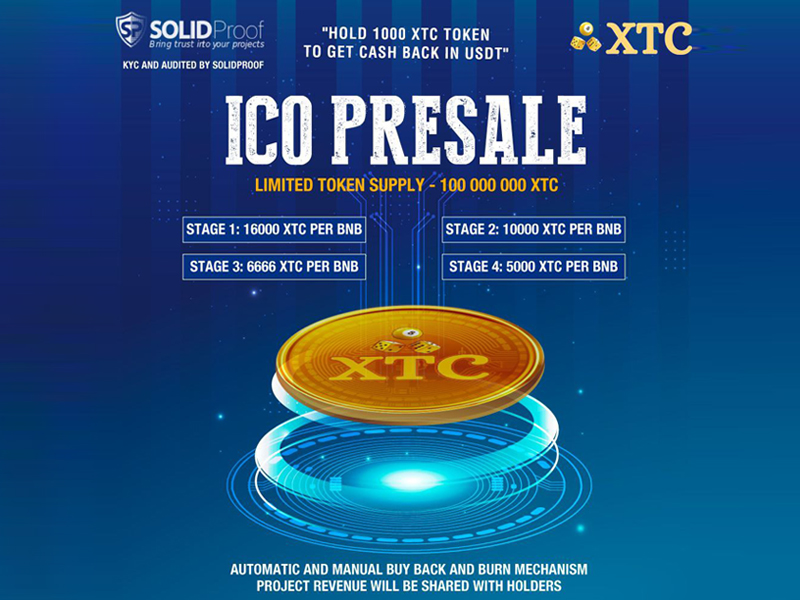 XTC, a trailblazer in the convergence of online gambling and decentralized exchange platforms, proudly announces the initiation of its private sale-ICO for the $XTC token. Launching on December 5, 2023, across prominent launchpads, the public sale marks a significant milestone in XTC's journey towards redefining the online gaming and decentralized finance (DeFi) landscape.
The XTC Experience: XTC goes beyond the conventional online casino or decentralized exchange platform, offering users a dynamic ecosystem that seamlessly integrates social interaction, gambling, and decentralized exchange (DEX). The unique daily yield system sets XTC apart, allowing users to reap rewards based on the performance of the XTC Casino. As the casino flourishes, users stand to witness their earnings grow.
Emphasizing responsible gambling, XTC encourages users to stay within their means and comply with legal gambling age regulations in their jurisdiction. The platform is committed to providing a safe and enjoyable environment, with periodic updates to terms and conditions for fairness and security.
XTC Market Value: Positioned to tap into the substantial $59.2 billion global online betting sector, XTC Casino anticipates remarkable growth. With a vast user base and the increasing adoption of cryptocurrencies, XTC aligns with the projections of the global online gambling market reaching $145.6 billion by 2030, positioning itself as a player in one of the world's fastest-growing industries.
Holding XTC: XTC token holders are more than just players; they are integral members of the community. Holding XTC provides access to an engaging social platform, offering preferred casino games while connecting with like-minded individuals. The daily yield system enhances the XTC experience, allowing users to earn rewards based on the casino's performance.
Choosing XTC means participating in a vision where the online gambling industry evolves into a more transparent, secure, and community-driven space.
Why Choose XTC?
Decentralized: Easy token acquisition with just a few clicks, cultivating an additional source of income.
High Returns: Impressive Returns on Investment (ROI), an attractive choice for those seeking financial gains.
No Lock-up Period: Flexibility to choose preferred yield options with no mandatory lock-up period.
Why Now? In the current economic landscape of increasing inflation and market volatility, diversifying assets, including cryptocurrencies, can mitigate challenges. XTC presents an opportunity to safeguard and grow wealth in uncertain times.
XTC Ecosystem: Designed to thrive amid economic uncertainty, the XTC Ecosystem provides a decentralized platform to acquire XTC tokens and enjoy daily yields—a haven for wealth preservation and growth.
Advantages of XTC:
Limited Token Supply: Scarcity adds value to the 100 million XTC tokens.
Team Token: Locked for 1 year
Token Contract: Audited by SolidProof -Germany based company
Revenue Sharing: XTC token holders benefit from a portion of the platform's revenue.
Provably Fair System: Casino games operate on a "provably fair system," allowing players to verify the fairness of their spins.
Cash Back: Hold at least 1000 XTC tokens to get cash back in USDT
Automatic & Manual Burn: Tokens are burned automatically, reducing the total supply. Manual burns may occur as market conditions dictate.
ICO Presale Stages Dec 5-Dec 13, 2023:
Stage 1 (First 48 Hours):

Token Price: 16,000 XTC per BNB
Limited Time Offer: Secure your stake with the initial stage offering maximum XTC tokens at an unbeatable rate! Act fast and be part of the groundbreaking revolution.
Stage 2 (Next 48 Hours):
Token Price: 10,000 XTC per BNB
Opportunity Strikes Again: As the clock ticks, seize the opportunity to obtain XTC tokens at a reduced rate. The momentum is building—join the movement!
Stage 3 (48 Hours):
Token Price: 6,666 XTC per BNB
The Power of Threes: In this stage, the magic number is 6,666 XTC per BNB. A perfect balance of value and opportunity. Don't miss out—your gateway to the future awaits!
Stage 4 (Final 48 Hours):
Token Price: 5,000 XTC per BNB
Grand Finale: The countdown begins for the grand finale! Secure your XTC tokens at the lowest rate of 5,000 XTC per BNB. It's now or never—position yourself for unparalleled growth.
XTC Roadmap: Key milestones, from private sales and crypto gambling games to partnerships and protocol development, mark XTC's journey. The platform evolves to meet community requirements and the dynamic landscape of online gambling and DEX industries.
Join the XTC Community: XTC is not merely building a platform; it's cultivating a community. Join XTC to be part of the future of online gambling and decentralized exchange, where the world redefines the gaming and finance experience.
Follow XTC on social media for the latest updates:
Website: https://xtc.exchange/
Twitter: https://twitter.com/XTCOfficial
Telegram: https://t.me/xtcannouncement
Telegram Chat: https://t.me/xtcexchange
Pace-O-Matic Granted Access to Additional Eckert Seamans Logs Pace-O-Matic (POM), the leading skill game developer who conducts significant business throughout Pennsylvania, yesterday released the following statement following an order from the United States District Court for the Middle District of Pennsylvania. The order grants POM additional access to Eckert, Seamans, Cherin & Mellott, LLC's privileged logs regarding the representation of casinos against skill games.
This decision overrules an appeal by Eckert Seaman Cherin & Mellot, LLC to exclude 120 documents from being produced. The Federal Court has ruled that 116 of those documents should be produced, 3 documents should be produced with redactions, and just 1 document shall not be produced.
"This is another victory for Pennsylvania small businesses and fraternal clubs, our skill game players, and POM as we work to uncover the extent of damage Eckert has done our business. We are pleased the court continues to rule in favor of openness and transparency concerning Eckert's repeated attempts to shield their nefarious behavior."
This news comes just days after skill games were declared legal games of skill by the Commonwealth Court of Pennsylvania.
"With the Commonwealth Court affirming POM'S Pennsylvania Skill's legal status, Eckert's actions are even more appalling. Eckert repeatedly misrepresented POM's legal status in Pennsylvania, falsely asserting to lawmakers, local elected officials, regulators, and the public that our skill games were illegal slot machines. Eckert's deliberate misrepresentation of our skill games has caused significant harm to our business and our industry. Thankfully the bright lights of justice are being shined upon their actions and we look forward to exposing the depths of their actions."
POM's lawsuit alleges that Eckert Seamans Cherin & Mellott, LLC, a Pennsylvania-based law firm deceived its client, POM, while at the same time representing a Pennsylvania casino that opposed POM's operations in the Commonwealth and launched lawsuits against POM.  When confronted with the conflict of interest, Eckert first denied the conflict, then swore to a Federal District Court they would not engage in a conflict, then continued to work surreptitiously against POM and POM's interests.
Eckert is a major law firm that has more than 300 lawyers across a network of 15 offices, including Philadelphia, Harrisburg, Pittsburgh, Boston, Washington, DC, and Richmond, VA.
The lawsuit contends that Eckert "took up arms" against POM on behalf of the Philadelphia-based Parx Casino; that Eckert "actively participated in and covertly manipulated litigation" in Pennsylvania Commonwealth Court adverse to POM's interests; and that Eckert participated in a campaign intended to "destroy POM's business by attempting to convince elected and appointed public officials that POM's games are gambling devices that should be seized and outlawed."  Eckert used its influence to improperly target the Pennsylvania Gaming Control Board.
When confronted by POM's allegation that Eckert was double-dealing and had breached its professional duties of loyalty and confidentiality, Eckert denied the claim, while seeking to shield the law firm's emails with the Parx Casino. These emails, if made public, reveal that numerous lawyers at Eckert, led by Mark Stewart, co-chair of Eckert's gaming practice group, were indeed simultaneously taking money from and representing the Parx Casino.
Parx Casino calls itself "the #1 casino in Pennsylvania" and is owned and operated by Greenwood Racing Inc.
Eckert, working at the behest of Parx Casino and its consultants, sought to block Pace-O-Matic from doing business in Pennsylvania.
The suit also alleges that Eckert "violated their most basic fiduciary duties and concealed and misrepresented material facts to POM's great detriment.  As a result, POM is entitled to appropriate damages."
In November 2021, US Magistrate Judge Joseph Saporito, Jr. found that Eckert acted in "bad faith" by seeking to withhold emails that demonstrated Eckert was representing both sides.
Eckert, Saporito ruled, "actively and clandestinely managed and participated in the representation of Parx in the Commonwealth Court litigation against its other client, POM. Moreover, based on our in-camera review of the purportedly privileged documents, it did so with full knowledge that the conflict asserted by POM precluded its active and continuing representation of Parx in the Commonwealth Court litigation."
Saporito continued, "in light of the clear and obviously intentional subterfuge demonstrated in the purportedly privileged documents, we have no difficulty concluding that these documents evidence an intent by Stewart and Eckert to play fast and loose with the courts".
Eckert appealed Jude Saporito's ruling, which required Eckert to turn over to POM many internal emails. On July 5, 2022, Federal Judge Jennifer P. Wilson ruled for POM, declaring, "in making inconsistent representations to the court, Eckert has attempted to obstruct the discovery process as to the central issue in this case: whether Eckert breached its fiduciary duty to POM by representing Parx, a party with adverse interests, at the same time that it represented POM."
POM is a leading developer of games of skill in the United States. Its games are played in thousands of small restaurants and bars, along with many social halls such as American Legion and Veterans of Foreign War posts.  POM games generated millions of dollars in revenue for businesses and clubs in Pennsylvania last year.
ILLINOIS LOTTERY REMINDS PLAYERS 'TIS THE SEASON TO GIFT RESPONSIBLY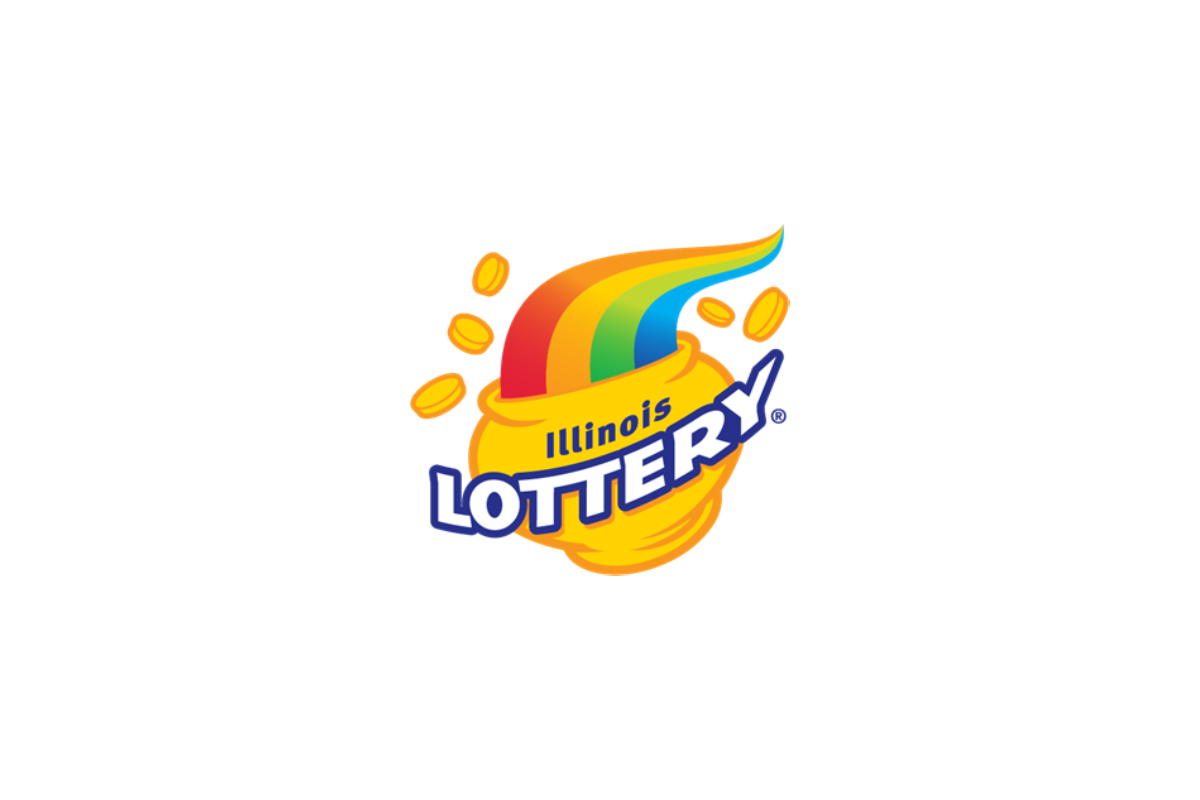 With the holiday gift-giving season underway, the Illinois Lottery is reminding players that lottery games are for grown-ups – not kids.
This holiday season, the Illinois Lottery is once again partnering with the Illinois Council on Problem Gambling(ICPG) in the Gift Responsibly Campaign. The annual holiday campaign, spearheaded by the National Council on Problem Gambling, is designed to increase public awareness of the impact and inappropriateness of giving lottery products as gifts to minors.
"Lottery products, especially Instant Tickets, are a popular gift during the holiday season but they are not an appropriate gift for those under the age of 18," said Harold Mays, Illinois Lottery Director. "Responsible gaming is an integral part of the Illinois Lottery, and we are pleased to once again support the Gift Responsibly Campaign this holiday season by reminding players that lottery games are for adults only."
The Illinois Lottery joins a network of more than 80 national and international lotteries encouraging players to gamble responsibly and to help keep the holiday season festive by gifting lottery tickets only to adults. Non-lottery organizations are also participating in the campaign as an effort to increase awareness of the risks of underage lottery play during the holiday season.
"Studies have shown that gambling at an early age can increase the risk of problem gambling later in life, including a strong association between age of gambling onset and problem gambling severity among those who receive lottery tickets," said Dave Wohl, Executive Director at ICPG. "We value our partnership with the Illinois Lottery and applaud their commitment to raise awareness about the risks of youth gambling through the Gift Responsibly Campaign."
In addition to the Gift Responsibly campaign, the Illinois Lottery promotes responsible play year round by reminding players to Be Smart, Play Smart®. Players are encouraged to play for fun, not funds, and to set a budget and stick to it. For more information on how to play and gift responsibly, please go to the Illinois Lottery website and visit the Responsible Gaming page.
If you or someone you know may be experiencing problems when playing lottery games, please call 1-800-GAMBLER. This toll-free helpline is answered by trained specialists 24/7/365.