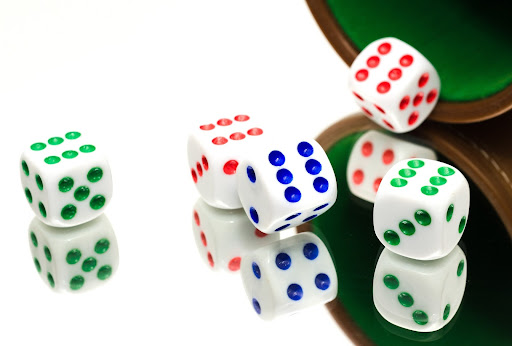 How to tell me you are into gambling without telling me you are into gambling: sweepstakes, coins, and tokens. Sweepstakes are not a new concept, they have been with us for a long time representing a very old form of prize gambling that today isn't even treated as gambling per se. How so, and what sweepstakes casinos are, we will going to find out in this article. Let's start. 
What Are Sweepstakes Casinos?
Some believe that sweepstakes have been with us for centuries. The old meaning of the word was 'the one who sweeps' or 'takes the whole of stakes in a game'. Today the expression refers to a prize that is won in a contest and a winner is chosen at random. It's important to note that some of these prizes can be really huge.
Okay, so you can comprehend that sweepstakes competitions are omnipresent in today's society. You can also find a lot of data on big winners, like that lady that won hundreds of sweepstakes per year. But what sweepstakes casinos are?
The whole new concept that is slowly taking over the world, sweepstakes casinos are a term reserved for a type of social casino, whose main focus is the social aspect of playing games. Instead of being focused on prize winnings, the player's main goal is to have fun, which puts players in a totally new gambling environment. You won't be focused on gaining huge winnings but on enjoying games you like. 
Are Sweepstakes Casinos Legal?
Sweepstakes Casinos are 100% legal not only in most of the US states (except for Washington), but also around the world. 
Since they don't imply using real money for making wagers and playing games, from the legal perspective, they don't fall under any real gambling category. Instead, they are classified as neither games of skill nor luck. They are simply sweepstakes. 
Instead of winning real money, players will get virtual prizes in the form of tokens or coins after every mini-competition, which they will use in further play. 
Regardless of the majority of sweepstakes casinos not operating with real money, when it comes to players, it's still important to find a legal, reliable, and trustworthy casino provider. It's, therefore, advisable to consult online casino guides that will give you in-depth reviews about the providers you are interested in. For example, the CasinoTopsOnline Fortune Coins Casino review will inform you about the registration process, bonus options, and more. The more things you learn about the provider, the more determined you will be to stick with one. 
How Do Sweepstakes Casinos Work?
As we already mentioned, instead of winning real money prizes, in sweepstakes casinos, you will win special tokens – usually in the form of golden coins – which you can use to play other games you love. The more tokens you collect, the more options you will have for exploring different games. 
In the same manner, you won't need to place real money wagers in order to play games or win prizes. With the tokens you gather, you will be able to enter various contests and matches.
How Do You Get Your First Coins?
Once you are done with your registration, you will get coins to get you started. Using them, you will be able to play various games like slots, roulette, baccarat, blackjack, or even poker. Winning these games will result in more coins, which will lead you to more games. 
It's Possible to Win Real Money in Sweepstakes Casinos
Believe it or not, winning real money in the Sweepstakes Casino contest is in fact more than possible, but it requires following certain steps. 
First of all, before receiving cash winnings, you need to share your personal information, such as ID identification, a passport, or a driver's license, to confirm your identity. 
The second step is showing your address as proof of residency. The operators will usually ask you to share the information from your utility bill, lease agreement or mortgage statement, notarized contract, or bank account. 
Once your identification process is done, you will be able to redeem your coins for real money using your standard bank account. Remember that the focus of sweepstakes casinos is more on the "fun" part than on the monetary aspect. It's therefore advisable not to keep your standards too high when it comes to the amount you will get. 
Summary 
Sweepstakes casinos promise a fun and unique gambling experience. Instead of wagering with real money, you will get virtual coins after the registration that you will be able to use further in the game. The more loot you collect, the longer you will stay and the more games you will be able to enjoy. 
The important thing to remember is that the websites you choose to play at will be 100% safe and reliable, as long as you stick with the recommended providers. The whole concept is legal in most of the US states and around the world, so you shouldn't have any problems finding a good operator, and you will be able to enjoy these games from wherever you find yourself at. In the end, you will also be able to collect even some real money prizes. 
All in all, it's a fun and refreshing gambling experience. Enjoy!