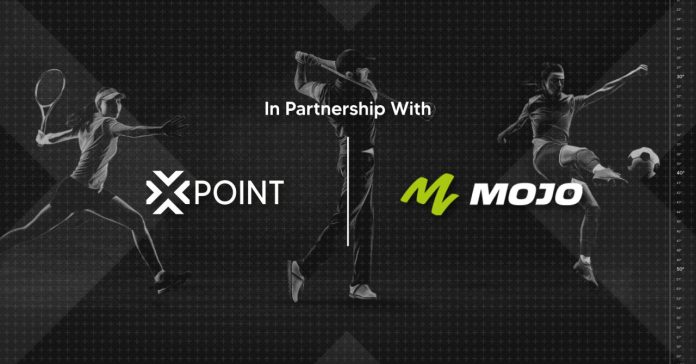 Xpoint's partner portfolio has increased again with the addition of Mojo, the sports stock market led by visionary founders Marc Lore, Alex Rodriguez, Vinit Bharara, and Bart Stein, that is live now in New Jersey. This latest announcement marks another major step in the growth and development of Xpoint as it establishes itself as the geolocation technology specialists of choice for sports betting and iGaming operators across North America.
Xpoint's real-money gaming product, Xpoint Verify, is powering Mojo's geolocation technology services in New Jersey where both Mojo and Xpoint are state licensed. Mojo is live now, giving sports fans a new way to cash in on their sports knowledge and passion.
"Being licensed in New Jersey enables us to work with world-class companies like Mojo, and we're honored to be part of their team as they take their revolutionary product to market," commented Marvin Sanderson, Xpoint CEO and Co-Founder. "We're expecting to see a very busy end to 2022 for our team, and even more so as we look towards 2023 and beyond as we continue to grow, and add more partners to the world-class list of companies we're already working with."
"Xpoint has been an integral part of our recent launch in New Jersey," added Vinit Bharara, Co-Founder and CEO of Mojo. "We're pleased to partner with Xpoint as our geolocation technology provider as we bring our first-of-its-kind sports stock market to fans."
Xpoint Verify is Xpoint's real money gaming geolocation product, and is offered alongside Xpoint Lite, the go-to option for Daily Fantasy Sports (DFS) operators. Embedded within partner platforms (web and apps), Xpoint Verify provides operators with state-of-the-art geolocation technology which helps ensure they meet North American regulatory and compliance standards, and uses location data to help them unlock the true potential of their geolocation investment.