Maryland awards GeoComply geolocation and KYC license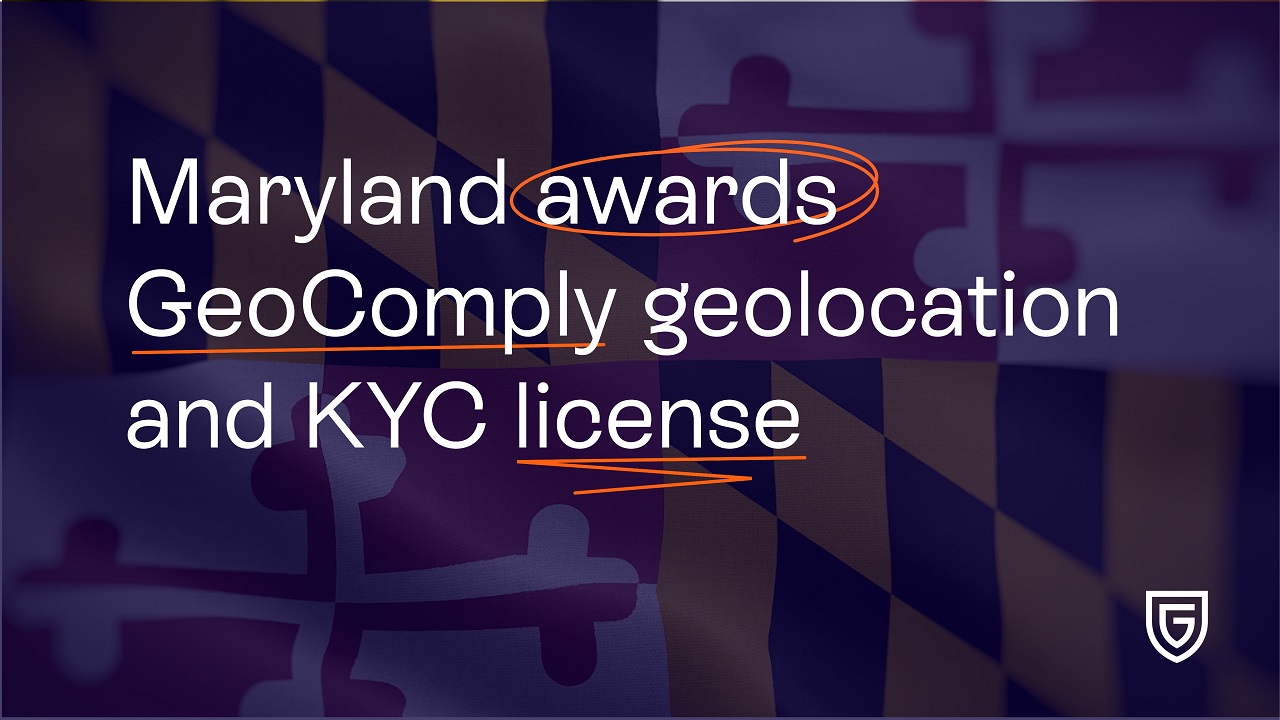 GeoComply receives Tier One Contractor license for its GeoComply Core and IDComply products from the Maryland State Lottery and Gaming Control Agency
The Maryland State Lottery and Gaming Control Agency has awarded GeoComply with a Tier One Contractor license for its geolocation and ID verification services.
The license will allow GeoComply to supply its leading geolocation, ID verification, and fraud detection and prevention services to regulated operators in Maryland when the state launches its regulated sports betting market later this quarter.
GeoComply's SVP of Compliance Lindsay Slader said: "We are very excited about the launch of Maryland's highly anticipated mobile sports betting market. Our team has worked hard to meet Maryland's rigorous standards. Having our license in hand means that our customers can launch with confidence on day one. We look forward to supporting the compliance needs of operators and providing state regulators with tools and data so they can properly oversee the growth of mobile sports betting in Maryland."
GeoComply's new license follows the award of a conditional license by the Ohio Casino Control Commission just one month ago. Maryland is expecting to launch its regulated market before the end of the year, with Ohio set to follow in January.
Companies providing KYC services in both states are required to obtain a supplier license. As such, GeoComply's Maryland Tier One Contractor license covers its IDComply product and market-leading geolocation services.
IDComply streamlines existing KYC and AML processes, through an all-in-one solution. It allows operators to get the highest possible age and identity verification rates through a waterfall workflow. The process checks multiple vendors and data sources – all through one API call.
Pennsylvania Commonwealth Court Unanimously and Definitively Rules Pennsylvania Skill, powered by Pace-O-Matic, a Legal Game of Skill The Commonwealth Court of Pennsylvania unanimously ruled that Pace-O-Matic's (POM) Pennsylvania Skill games are legal games of skill.
In the case, originally brought forth in Dauphin County, the Commonwealth Court ruled that the POM game is a game of predominant skill, not a game of chance, and that the "POM machines are not slot machines [and] the POM machines are not illegal" as noted in the ruling.
"This is a major victory for Pennsylvania Skill, but it's equally a victory for our operators and the thousands of small businesses, volunteer fire companies, and fraternal clubs who have come to depend on the revenue our games provide," said Paul Goldean, President and CEO of Pace-O-Matic. "This is also a win for many players across the commonwealth who enjoy skill games as a popular entertainment option. Our games have always been legal, and this ruling proves that once and for all."
In the ruling, the Commonwealth Court states explicitly that "POM machines are not slot machines" and goes on to reject the Commonwealth's intentionally broad definition of a slot machine to include games of predominant skill, going so far as to state that "such an interpretation is inappropriate."
The court agrees with the appellees that "substantial evidence supports the trial court's legal conclusion that skill predominates over chance" in the POM game. The court also states in the ruling that the Commonwealth's argument that the game's skill-based elements are secondary, insignificant, or hidden is "factually untrue."
The court therefore concludes that "POM machines are not gambling devices" and "therefore, do not constitute derivative contraband" and that "these electronic games are not illegal."
Lastly, the court notes that "the Commonwealth was aware of adverse legal authority [referring to the Pinnacle case in which the POM game was determined a game of skill], it was required to cite and distinguish it." Yet the Commonwealth omitted it. The court goes on to state that they "caution the Commonwealth that the Pennsylvania Rules of Professional Conduct require candor toward the tribunal and, specifically, the disclosure of directly adverse authority.
Chief Public Affairs Officer Michael Barley added, "We have won every Pennsylvania county court decision that has questioned the legality of our games, and this ruling should put an end to any discussion on the matter. Additionally, the Court took note and objected to the continued actions of state actors who have purposefully ignored the law, and court decisions, continually and purposefully misrepresented how our games operate, and put their fingers down on the scales of justice in a reckless attempt to have our skill games found illegal. Largely at the behest of the Pennsylvania Gaming Control Board and a handful of casinos, led by Parx Casino. Thankfully, the court saw through those actions, analyzed the facts, and ruled appropriately our games are legal games of skill."
Earlier this month, the Commonwealth Court of Pennsylvania also affirmed the return of several skill game terminals by the Court of Common Pleas of Monroe County – in doing so, also ruling the POM game a legal game of skill.
"Now that this ruling is in place, I hope we can focus on the more pressing matter of regulating and taxing skill games," Barley concluded. "We are urging the General Assembly to pass reasonable legislation, not only to support the small businesses and organizations who benefit from skill games but to generate tax revenue for the state while also to giving law enforcement the framework they need to tackle illegal gambling. It's a win-win for the commonwealth."
Jackpot Digital Receives License to Install Three Jackpot Blitz(R) ETGs at Jackson Rancheria Casino Resort in California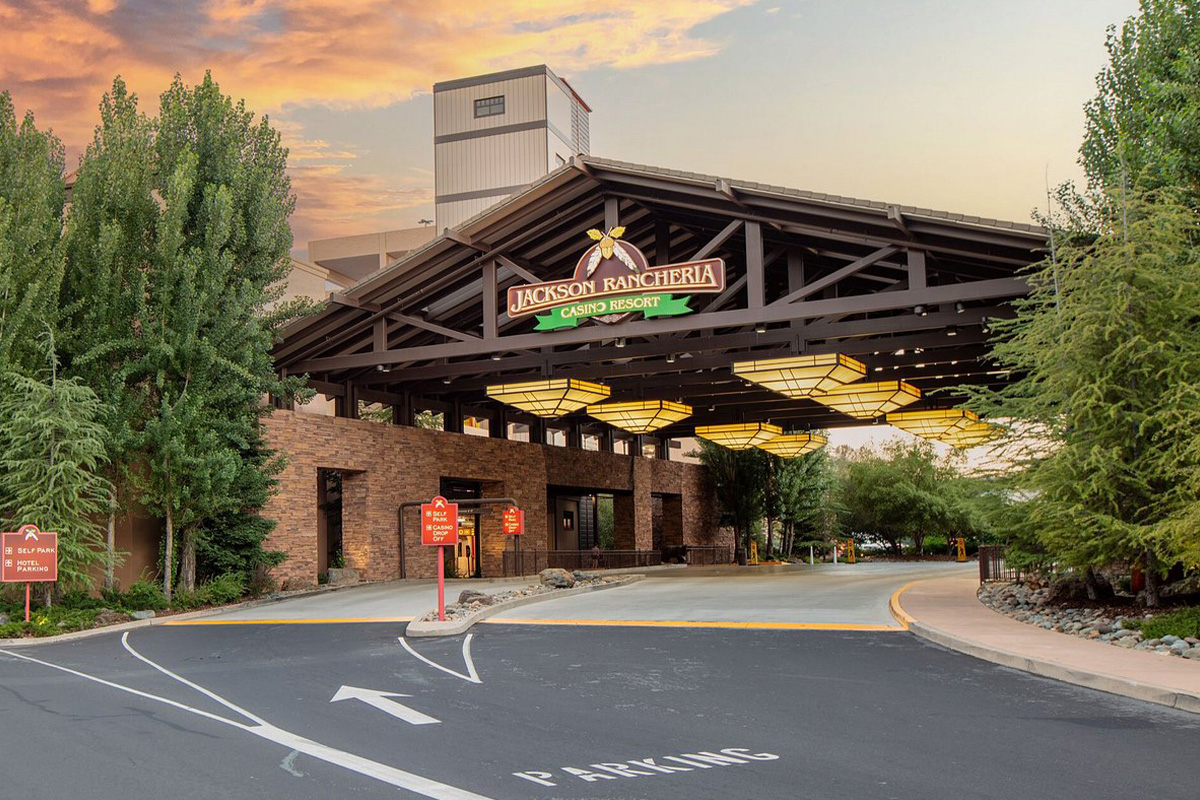 Jackpot Digital has announced that it has received licensing approval from the Jackson Rancheria Tribal Gaming Agency, the regulator for Jackson Rancheria Casino Resort located in Jackson, California. The vendor's license was the final step required for the Company to install Jackpot Blitz ETGs at Jackson Rancheria. The Company is now scheduling installation for three of its next-generation, dealerless Jackpot Blitz ETGs at the property.
Each new table installed will represent additional monthly recurring revenue to the Company.
In addition to Jackpot's cruise ship customers, which include Carnival Cruises, Virgin Voyages, Princess Cruises, Holland America, AIDA, and Costa Cruises, Jackpot has announced land-based installations or orders in 12 states and territories in the US and growing, including California, Kansas, Louisiana, Michigan, Minnesota, Mississippi, Montana, Nevada, Oregon, South Dakota, US Virgin Islands, Washington, as well as several international jurisdictions.
Swifty Global Secures GLI Certification for New Cutting-Edge B2B Gaming Platform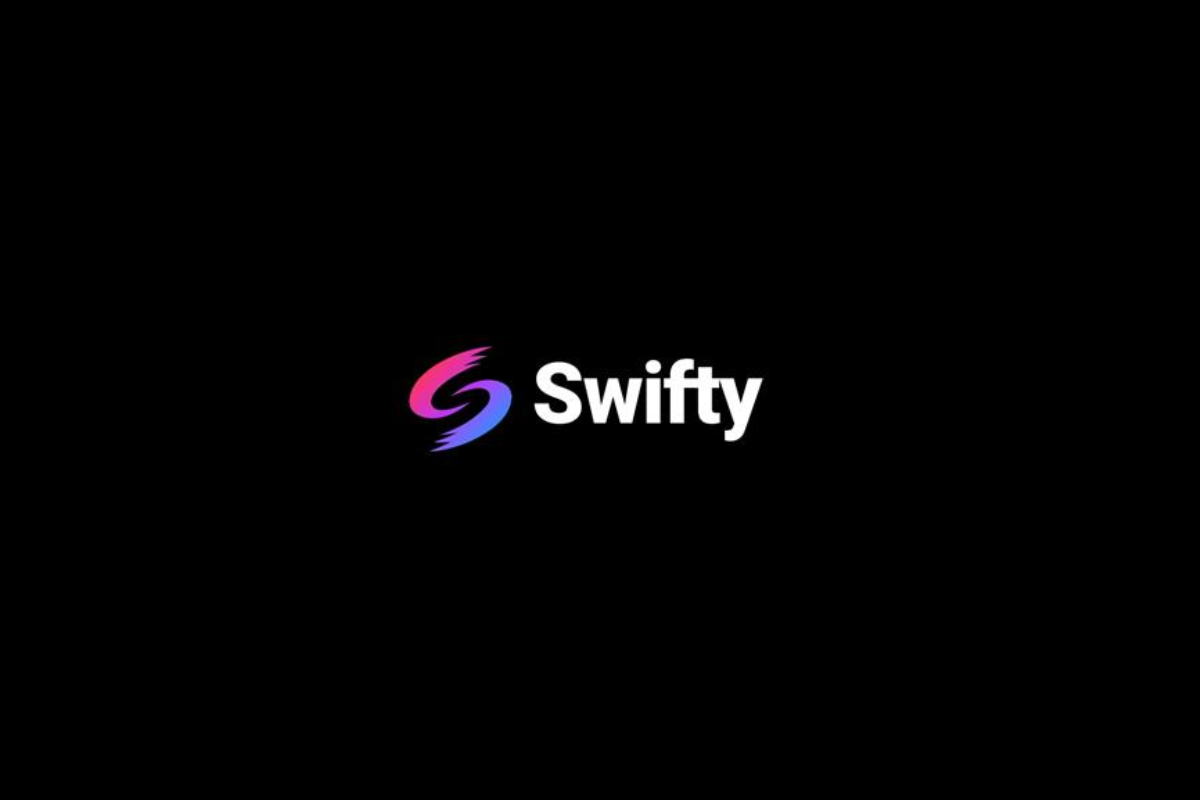 Dear Cashmere Holding Company (OTC: DRCR) also known as Swifty Global (Swifty), is a cutting-edge technology firm focused on creating ground-breaking solutions in the sports betting and gaming sector. Swifty currently holds licenses spanning several global jurisdictions with many more licenses in process. Swifty currently operates its proprietary swipe betting sports prediction application, as well as its traditional sportsbook and casino gaming platforms in numerous jurisdictions.
In a significant step forward, Swifty is proud to announce the completion and approval of the Gaming Laboratories International (GLI) certification for the company's new innovative B2B gaming platform which has now been certified in the UK and can also be used for operators in Isle of Man, Gibraltar, Estonia and Malta. The newly developed B2B platform sits at the center of the Swifty Global scaling and growth strategy and will unlock a substantial new revenue stream for the business.
''Securing this endorsement from GLI effectively certifies our B2B platform readiness for deployment across most European markets, and with this in mind we anticipate a significant spike in revenue over the coming months as we begin to roll out our new offering. Conversations are already underway with several sportsbooks and casinos, and we are confident that the first deal for this B2B platform will close by year end," commented James Gibbons, CEO of Swifty Global.
In line with this, Swifty has recently completed the gap analysis for the South African SANS 1718 standards. The minimal changes requested by the gambling regulator once again highlights the robust nature of the Swifty product offering. This positive outcome has set the stage for the company to pursue official certification, which Swifty will initiate within the next two weeks. Once fully certified Swifty is set to officially launch its offering into the $1.8 billion South African gambling sector.
In addition to market and product expansion, Swifty's relentless focus on enhancing its current offerings continues with the launch of its second major release of its platform, packed with a suite of innovative updates. This includes AI-powered multilingual support, enhancing global user accessibility, and affiliate management integration to open new marketing channels through sites like gambling .com. The release also introduces a dynamic modular interface for creating personalized user pages with various components like sports and casino widgets, adaptable based on user location. Significant enhancements also include a casino aggregator, an improved reporting module, and an AI-driven bonus rules engine, all aimed at elevating user engagement.
''These updates collectively mark a major update to Swifty's gaming offering, reflecting our commitment to continued innovation and user-centric design. With AI-powered enhancements and a dynamic modular interface, we're not just keeping pace with the industry – we're setting a new benchmark for what a gaming platform can offer. As we move towards the close of Q4, I am extremely confident about what the future holds for Swifty Global. The convergence of our technological advancements, new partnerships, and market expansion is set to drive substantial growth into the new year, delivering with it significant value for our loyal shareholders," concluded Gibbons.