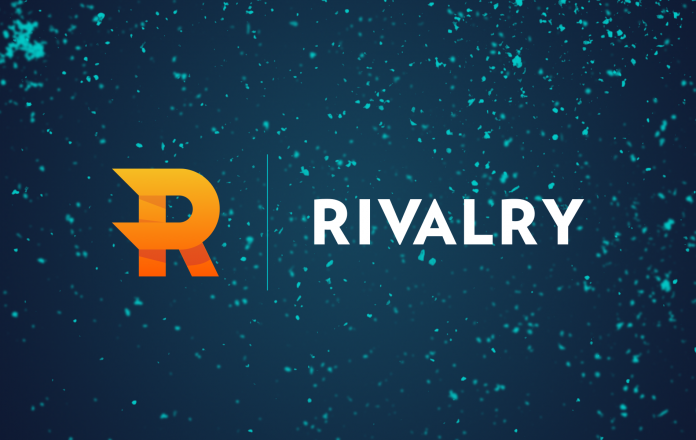 Rivalry Corp., an internationally regulated sports betting and media company, announced that it has expanded its product offering into the casino segment. This offering is available online in markets under the Company's Isle of Man license, with Ontario expected to follow in the coming months. Rivalry users in these markets can now play and bet on Aviator, a popular online game in the "crash" category.
"Our strategy is to continuously expand our product offering and provide our customers with fresh content that is consistent with our brand," said Steven Salz, Co-Founder and CEO of Rivalry. "With a strong foundation in esports betting and a growing traditional sports business, offering casino in an authentically Rivalry way is the next step for us. Aviator is a great selection as our first-ever third-party casino game, as it is simple, fun, easy to learn, and has a live chat element that aligns with our focus on community."
The premise of Aviator is a plane that takes off and flies higher and higher, with the bet multiplier constantly increasing until the moment the plane flies away. Players who "cash out" on time win their bet at that multiplier, while those who wait too long do not. Driven by a provably fair random number generator, the game is risky but offers the possibility of high payout. Aviator is great on mobile and desktop with a simple user interface and fast game sessions. The multiplayer format and ability to interact with other players offer a social aspect, in contrast with traditional online slot and casino games whose solitary experience is less appealing to the younger demographic.
For many online betting companies, casino represents one of their largest single verticals in terms of betting handle and revenue. Up until now, Rivalry has focused on building an industry leading esports betting experience, traditional sports betting offering, and its innovative Massively Multiplayer Online Gambling Games ("MMOGG") category, beginning with Rushlane. As such, the Company sees a significant potential growth opportunity with the addition of a third-party casino offering for the first time. With more consistency of customer return than sportsbook, and no seasonality, it can also offer greater stability throughout the calendar year of sporting events.
As the world's most engaged brand in esports betting,1 Rivalry is leveraging the trust of its loyal customer base to build upon its esports betting business with the addition of casino. The Company believes the trust it has fostered over the years will enable more rapid organic adoption of new product offerings such as casino.
Rivalry's casino offering will complement the MMOGG category which the Company created last year with the launch of Rushlane. The Company plans to continue to build out its MMOGG universe and has plans to add additional games to its casino offering in the coming quarters. Both offerings, third-party casino and MMOGG, fall under the umbrella of Rivalry Games, one of the key business pillars of the Company. Rivalry believes both complement one another as part of a cohesive strategy to deliver engaging experiences to its global customer base.