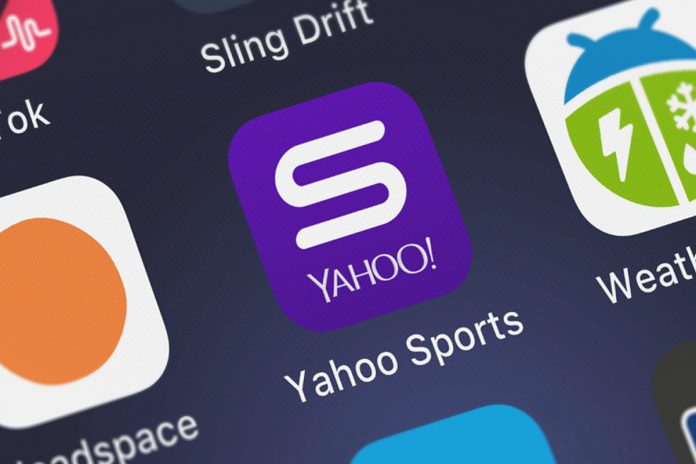 First of its Kind Draft Scout Analysis Tool Launches in Yahoo Fantasy Plus
Today, Yahoo Sports, a leading destination for sports fans, announced the highly-anticipated second season of "Ekeler's Edge," featuring Los Angeles Chargers running back, fantasy star and entrepreneur Austin Ekeler. The renewed series, slated to debut on September 7, will consist of 18 one-hour episodes airing every Wednesday during football season. Season Two will also introduce a podcast companion to the series, featuring Ekeler's insight into the week's best matchups, his fantasy prospects while also helping fantasy managers with their lineups.
Austin Ekeler Returns for Season Two
The Chargers star running back and projected first-round pick in 2022 fantasy drafts was renewed for a second season of the award-winning show "Ekeler's Edge." Ekeler, who finished with the second-most fantasy points among running backs in 2021, will once again conduct interviews with other NFL stars and fantasy enthusiasts from all walks of life. Past guests have included Rob Gronkowski, Justin Herbert, Jerome Bettis, Rainn Wilson, Joel McHale, Travis Kelce, and others.
"It feels really great to be back with Yahoo Sports. There's so much passion in the Fantasy community and I love being able to connect with fans to give them an inside look at Fantasy that they're not going to find anywhere else," says Austin Ekeler, Host of Ekeler's Edge. "With some new and returning faces this season, I can't wait to help listeners craft their best lineups each week."
Season Two will be accompanied by an added weekly podcast during the 2022 NFL regular season. The podcast will be featured every Wednesday as part of Yahoo's acclaimed daily series, The Yahoo Fantasy Football Forecast. Combining Yahoo's award-winning fantasy platform and fantasy experts paired with Ekeler's inside perspective and knowledge of trends, the show will help Yahoo Fantasy managers stay ahead and informed throughout the NFL season. The programming will co-stream across Yahoo Sports and its associated social platforms including TikTok, as well as Ekeler's channels, featuring his popular Twitch channel to reach his most avid fantasy fanbase.
New 2022-23 Fantasy and Gaming Offerings
As a leader in fantasy sports since 1999, the Yahoo Fantasy platform continues to be the place to play for dedicated players. This season, Yahoo Sports will also roll out additional content offerings, including all the best advice from our experts that makes it easy and accessible for new fans to learn how to play, how to create a new league, and how to draft their team.