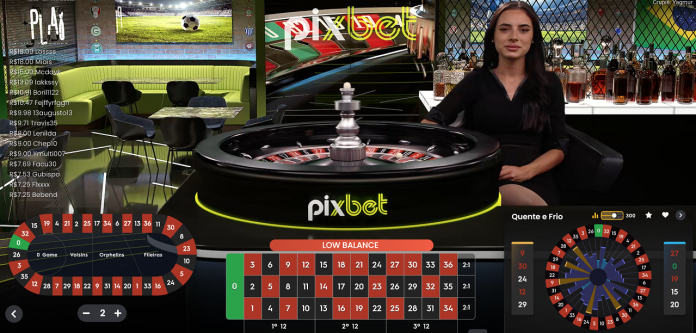 With an increasingly prominent role in the sports betting and online gaming segments, PIXBET remains committed to promoting the national industry and providing new entertainment options for Brazilian players. This time, the company is introducing a novelty for punters who want to feel the thrill of playing in a live environment with a real dealer and all the glamorous atmosphere of a real casino!
So if you like to gamble or want to experience the feeling of being in a real casino, the brand new PIX ROULETTE is the perfect choice! This is a product designed to captivate the Brazilian public and offer a unique experience, live and full of emotion! After all, the new PIXBET release takes the player straight into the action in a live environment with excellent graphics and a real roulette wheel to multiply your luck!
In this way, the player can have fun right now with PIX ROULETTE on mobile, tablet or computer – the choice is yours! With easy navigation and a wide variety of markets, the customer can register on the site with a few clicks and enjoy all the bonuses, promotions and vast entertainment offered by PIXBET.
In a statement, the company emphasizes that it seeks to evolve daily to provide the best gaming experience and customer service in the sector, in addition to the main forms of payment in operation in Brazil. Always pointing out that PIXBET has the fastest withdrawal option in the world, via PIX!
In addition, the player can now have so much fun with PIX Roulette in the area dedicated to the online casino in events of numerous sports. Currently, PIXBET is recognized as the sports betting house that most sponsors football clubs in Brazil and covers the most relevant competitions in Brazil and abroad.
Therefore, the customer can bet on the matches of their favorite team or on the matches of their favorite competition, following everything in a much more exciting and engaging way. It does not stop there! Recently, PIXBET added a section entirely focused on the coverage of eSpors championships, a segment that is growing daily and has millions of fans all over Brazil!