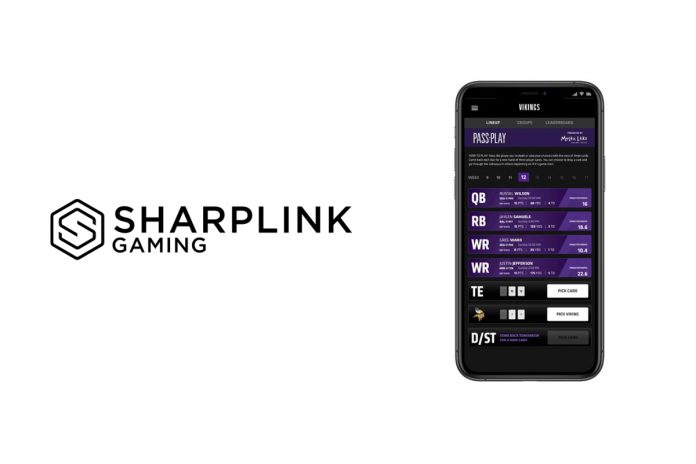 SharpLink Gaming Ltd., a pioneer of targeted, data-driven user engagement and conversion solutions for the emerging U.S. sports betting and iGaming industries, today reported that the Company's integrated C4 solution resulted in a measurable improvement in the conversion of NASCAR.com fans to sports betting depositors with BetMGM for the first five weeks of the 2022 NASCAR racing season.
Currently, SharpLink is featuring a BetMGM bet slip module on NASCAR.com's home page that incorporates C4 bet recommendation algorithms in states where online sports betting has been legalized. Once a NASCAR fan clicks on the bet slip, a BetMGM promotional offer is provided to the potential bettor.
When comparing fan engagement metrics for the first five weeks of the 2022 NASCAR racing season to the entire 2021 racing season averages, the results reflect that:
The percentage of NASCAR fans who engaged with promotional offer was 9.2%;
The percentage of NASCAR fans who registered with BetMGM after landing increased 72%;
The percentage of NASCAR fans who deposited with BetMGM after landing was 152% higher; and
The percentage of NASCAR fans who became qualified depositors with BetMGM rose 225%.
Of these results, the Company believes the most impressive measure of C4's value proposition is that following a NASCAR fan's interaction with the bet slip, there was a 9.2% engagement rate with the BetMGM promotional offer, far outperforming prevailing metrics in the market."
Kyle Wachtel, Head of Partnerships at BetMGM, stated, "We're eager for BetMGM to be at the forefront of innovation and SharpLink's technology has allowed us to do just that, delivering a first-of-its-kind integration that places a BetMGM bet slip on the NASCAR home page. This feature positions us directly in front of NASCAR fans and has contributed to increased engagement within our partnership, reaching new customers and reconnecting with existing customers."
"Applying the strength and capabilities of our proprietary C4 conversion engine – the Bot Behind the Bet – is enabling forward-thinking league clients and sportsbook partners to fully optimize and benefit from customized and engaging betting content, resulting in an increase in conversion of traditional sports fans into online sports bettors. It is widely acknowledged that NASCAR and BetMGM have been enthusiastic early adopters of leading-edge technological innovations to advance their online sports betting business strategies and optimize their marketing spend. SharpLink is very proud to be among the solution providers they are coming to rely on to deliver technologies that can help positively impact their success," noted Rob Phythian, Chief Executive Officer of SharpLink.