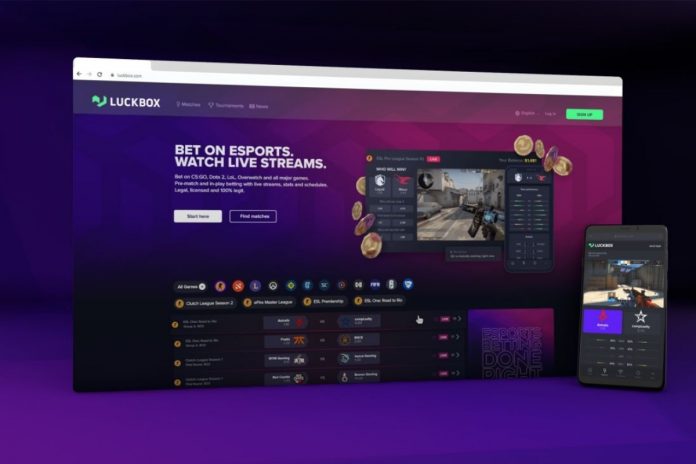 Real Luck Group Ltd. and its subsidiary companies doing business as "Luckbox", a provider of legal, real money esports betting, is pleased to announce that it has become an official member of the Canadian Gaming Association ("CGA"), the national trade association of the gaming industry in Canada. The membership became effective on February 18, 2021.
"Joining the CGA is an important step for us and our igaming experience has shown that a unified voice across the industry is key to driving and evolving public policy that is fair to all stakeholders," said Luckbox CEO Quentin Martin.
"We are joining CGA at a key inflection point in the Canadian betting industry and we are optimistic that the legalisation of single-event wagering in Canada is on the horizon to give esports and gaming fans in Canada the option to bet on their favourite events in a safe and regulated environment. We know that esports is a large and growing market in Canada, and fans are demanding betting on matches. Luckbox's proprietary award-winning platform is that platform for Canada, offering wagering on 13 major esports as well as sports betting. With CGA member support, legalisation, regulation and working with responsible operators is the best means to keep fans safe and offer them the best possible experience." "I am pleased to welcome Luckbox as the newest member of the CGA," commented Paul Burns, President and CEO of the Canadian Gaming Association.
"We are excited that a Canadian played sports betting and iGaming technology company that is poised to take advantage of the anticipated changes to the Canadian gaming landscape has joined the association. They have shown that they can operate in highly regulated markets globally and Canada presents a great opportunity for their business here at home. We look forward to working together and to assisting the growth of this new segment in any way we can."