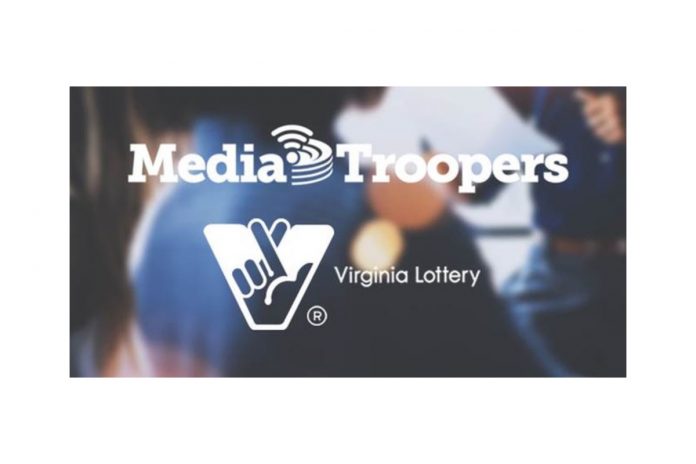 Leading digital marketing agency MediaTroopers that specializes in online gaming in regulated US jurisdictions, has completed the application process and received its Virginia Sports Betting Vendor License. With the license granted by the Virginia Lottery, MediaTroopers can now expand its operations to Virginia and provide marketing services for state-licensed sports betting operators.
MediaTroopers will use its extensive in-house mobile and digital-media expertise to introduce in Virginia the exciting new paradigm of online sports betting. It will utilize its new and existing partnerships with leading sports betting app operators in other regulated states.
Sam Segal, CEO of MediaTroopers said: "We are excited to receive this vote of confidence from the government and the people of Virginia. However, we are aware that along with this big opportunity comes a serious responsibility to promote fairness and safe, responsible gambling. With a population of around 8.5 million, which is similar in size to one of our most successful states [New Jersey], our prospects for Virginia are huge."
MediaTroopers intends to use this time to provide its wide audience with continuous news about sports events, predictions, odds, offers and updates on the progress towards the launch in the Old Dominion State.
When asked about the company's plans for the near future, Segal added: "The launch in Virginia is right around the corner. So, we are already working around the clock providing users of all our media channels with valuable news, information and knowledge. So, Virginias interested in sports betting can hit the ground running from day 1."
Talking about how to overcome the differences between states, he said: "Our biggest strengths are our flexibility and agility. Aside for media capabilities, we pride ourselves in the ability to quickly expand reach to new audiences and adjust our content to new states. We are coming off the back of a successful launch in Iowa, and now preparing for the Michigan launch. We will study and prepare just as hard for Virginia and do it again."
Although Virginia does not have any of its own major league sports franchises, neighboring NFL's Washington Football Team and NHL's Washington Capitals have their operational headquarters and practice facilities in the Northern part of the state. In addition to the massive following of teams from neighboring states, many local sports fans hope that the momentum brought by sports betting will help to finally bring major sports franchises to Virginia.  
MediaTroopers is currently licensed and operates in New Jersey, Pennsylvania, Colorado, Indiana, Tennessee, Illinois, Michigan, Iowa, West Virginia, and Washington D.C.
On its newest license in Virginia Segal added: "This is another milestone in our expansion and growth in the US regulated market. In addition to Virginia, there are a number of other states expected to launch sports betting this year, and we are already working closely with these states to be ready as soon as they go live."
Bills to legalize sports betting in Virginia were passed in both the House and Senate in April 2020. After accepting a few amendments by Virginia Governor Ralph Northam, the bills were enacted into law in July 2020. The first sports betting apps and websites are expected to launch in the state in January 2021.