Paysafe partners with Amelco to plug US sportsbooks into unified payments platform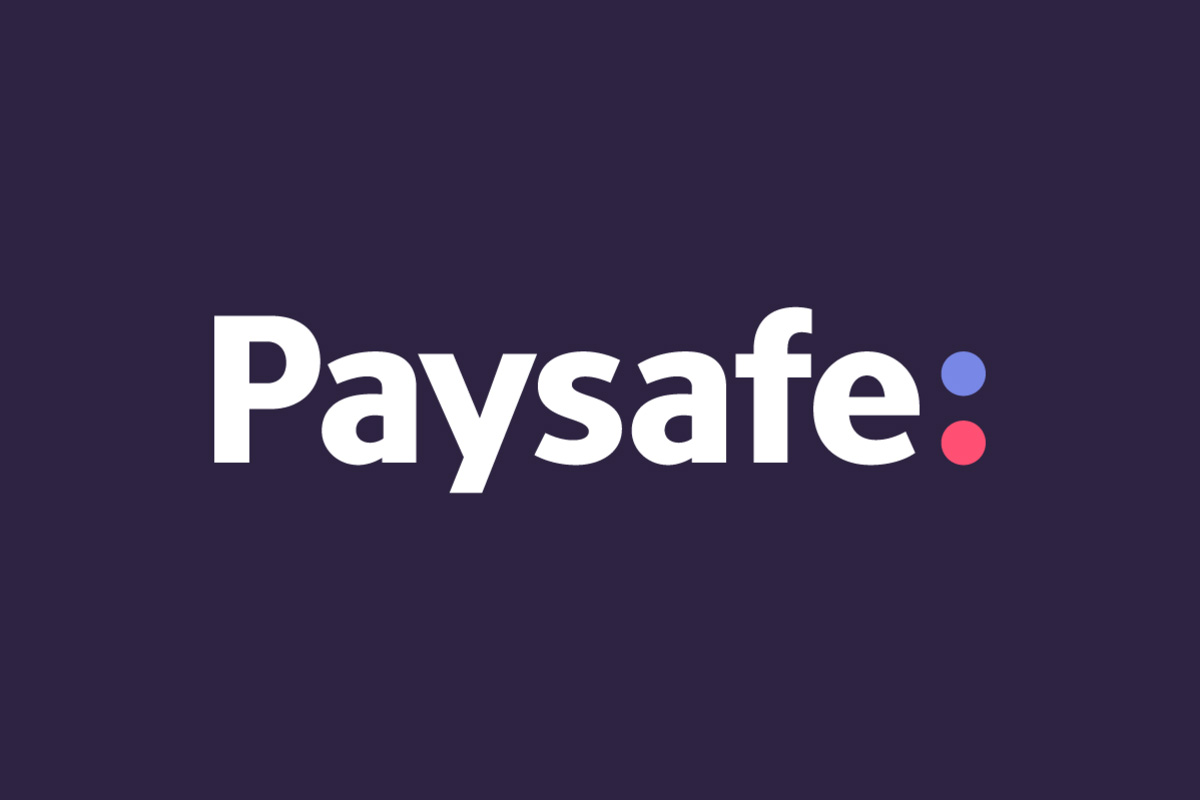 Platform provider for U.S. sportsbooks will leverage Paysafe's technology to offer expansive payments services to clients in regulated states
 Paysafe, a leading integrated payments platform, today announced a new partnership with Amelco, a top provider of white label turnkey solutions for the global gaming industry. The partnership will see Amelco integrate Paysafe's unified payments technology into its player account management platform to provide U.S. sportsbook clients with a full suite of traditional and alternative payment methods through a single streamlined interface.
Founded in 2006, Amelco has steadily grown its presence in the global gaming space, deploying its first sportsbook in 2010 and launching its multi-tenant white label sportsbook in 2017. The last two years have seen the provider expand into the U.S. regulated market, receiving its New Jersey software supplier license in 2018, which was followed by entry into Colorado, Indiana, Pennsylvania, Michigan, and Tennessee.
To support this growing presence and reinforce its status as a leading provider of turnkey solutions, Amelco will leverage Paysafe's comprehensive payments technology to facilitate transactions for its clients within the U.S. online sports betting market. Operators that adopt the Amelco platform will be able to offer their customers a complete range of deposit and withdrawal options tailored to their specific needs. These include credit or debit card, processed through Paysafe's best-in-breed payment network, its Skrill digital wallet, Paysafe's eCash services such as paysafecard and additional third-party solutions.
By integrating its unified technology with the Amelco platform, Paysafe continues to bolster its reputation as the trusted partner in the U.S. iGaming landscape, while also highlighting the role of streamlining payments in industry leading player account management solutions. In that role, Paysafe will support Amelco with cutting-edge reporting and analytics tools, which allow for the monitoring of transactions and individual payment methods to optimize payment acceptance, as well as enhanced security to protect player and partner data, respectively.
Gregory Kirstein, Director of Business Development for iGaming at Paysafe, said: "Our partnership with Amelco represents an important opportunity for Paysafe to expand our footprint in the U.S. iGaming and sports betting space and reflects the importance of developing cutting-edge solutions for the market's player account management systems. We look forward to collaborating with their team, providing guidance on best practices and working to deliver a reliable and secure customer payment experience."
Brandon Walker, Head of USA at Amelco, commented: "We're very happy to be working with Paysafe to provide our U.S. sportsbook clients and their respective customers with a broad selection of integrated payment options, along with the flexibility to add new methods as needed. As Amelco continues its U.S. expansion, it is important that we establish partnerships that help us meet the need for trustworthy turnkey solutions, which is something that Paysafe is uniquely equipped to provide from a payments perspective."
Rivalry Corp Reports Record Third Quarter 2023 Results, Reaffirms H1 2024 Profit Guidance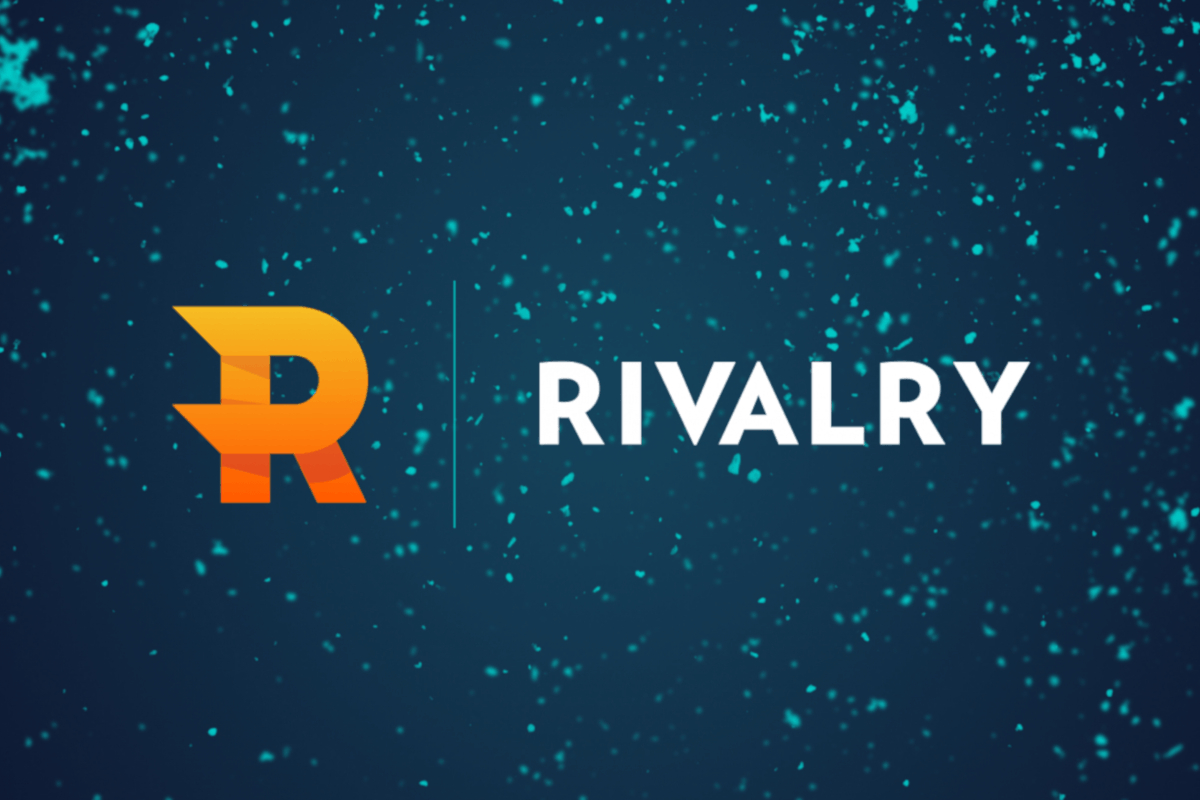 Company achieves record Q3 against reduced marketing spend and flattened Opex, highlighting operating leverage; strongest customer KPI's on a year-to-date basis in Rivalry Corp's history; positioned to accelerate growth with recently announced $14M capital infusion
Betting handle of $105.7 million, up 50% year-over-year, while reducing marketing spend 13%.
Revenue of $8.7 million, a 22% increase year-over-year.
Gross profit of $4.0 million, up 90% year-over-year.
Casino has grown to approximately half of the company's betting handle in Q3, demonstrating ability to cross-sell next generation bettors and drive growth against unseasonably low viewership in select Q3 eSports events.
Year-to-date customer KPI's the strongest in company history: all-time high average handle per customer, average revenue per user and record low cost of customer acquisition.
Year-to-date betting handle has increased 127%, revenue by 70% and gross profit up 175% over the first nine months of 2022. Achieved while reducing marketing spend, highlighting the inherent operating leverage in the business.
Subsequent to the quarter end, Rivalry Corp completed a $14 million capital infusion that strengthens the balance sheet and provides the company with capital to pursue growth and profitability at the same time.
Company re-affirms guidance, anticipates achieving profitability in H1 2024.
Announces virtual investor day to be held on January 17, 2024.
Rivalry Corp (TSXV: RVLY) (OTCQX: RVLCF) (FSE: 9VK), the leading sportsbook and iGaming operator for Millennials and Gen Z, today announced its financial results for the three and nine-month periods ended September 30, 2023. All dollar figures are quoted in Canadian dollars.
"We are proud to have delivered a record third quarter while exercising discipline on costs amidst a challenging capital markets environment for growth companies," the co-founder and Chief Executive Officer for Rivalry Corp, Steven Salz, said. "Now, with our recently announced capital infusion, we will be able to go back on the offensive, while still maintaining our path to profitability.
"Years of consistent performance, flattened Opex multiple quarters in a row, demonstrated triple-digit growth year-over-year across core metrics year-to-date with all-time high average handle per customer, average revenue per user and record low cost of customer acquisition over that same period gives me high conviction in Rivalry Corp's future. It is this proven operating leverage, supported by an improving sportsbook margin profile resulting in more revenue per dollar wagered now fuelled by growth capital, that is creating a significant opportunity set for Rivalry Corp. It is that combination which gives us confidence to reaffirm our first half 2024 profitability guidance."
Third Quarter 2023 Highlights:
Betting handle for Q3 2023 was $105.7 million, an increase of $35.4 million or 50% from $70.3 million in Q3 2022.
Revenue was $8.7 million in Q3 2023, a record result for a third quarter, representing an increase of $1.6 million or 22% from $7.1 million of revenue in Q3 2022.
Gross profit was $4.0 million in Q3 2023, an increase of $1.9 million or 90% from $2.1 million of gross profit in Q3 2022.
The casino segment generated approximately half of total betting handle ($50.4 million). Recent casino product launches including a custom-branded slots category, a new original game Cash & Dash and the release of Casino.exe on our iOS mobile app in Ontario set the stage for continued growth and increased player wallet share.
Modest decline in operating expenses sequentially continues the trend of effective cost management while still maintaining significant year-over-year growth rates at the company.
Net loss was $5.6 million for Q3 2023, a 6% reduction from the net loss of $6.0 million in Q3 2022 and 12% decrease sequentially.
Rivalry Corp launched an industry-first same-game parlay product for eSports within the quarter, supporting an improved sportsbook product mix and contributing to an enhanced margin profile.
The company had $7.4 million of cash and no debt as at September 30, 2023.
On November 15, 2023, Rivalry Corp strengthened its balance sheet with the announcement of a private placement offering of $14 million principal amount senior secured convertible debentures to scale several strategic verticals across marketing, product development and geographic expansion.
Year-to-Date 2023 Highlights:
Betting handle for the nine-month period ended September 30, 2023 was $338.1 million, an increase of $189.2 million or 127% from $148.9 million in the comparable period of 2022 while marketing spend decreased by 8%.
Revenue was $29.2 million in the first nine months of 2023, representing an increase of $12.0 million or 70% from $17.2 million of revenue the previous year.
Gross profit was $13.2 million in the first nine months of 2023, an increase of $8.4 million or 175% from $4.8 million of gross profit a year earlier.
Net loss of $15.2 million in the nine-month period ended September 30, 2023, a reduction of $3.6 million compared to a net loss of $18.8 million over the same period in 2022.
Investor Day:
Rivalry Corp is pleased to announce a virtual investor day to be held at 10:00am EST on January 17, 2024. The company will discuss its outlook for 2024, growth initiatives, upcoming product innovations and insights into the Gen Z consumer. More details will be revealed in the coming weeks.
Investor Conference Call:
Management will host a conference call at 10:00am EST on Wednesday, November 29, 2023 to discuss the company's third quarter 2023 financial results.
Dial-in: 888-886-7786 (toll free) or (+1) 416-764-8658 (local or international calls).
Webcast: A live webcast can be accessed from the Events section of the company's website at www. RivalryCorp .com. A replay of the webcast will be archived on the company's website for one year.
Rivalry Corp's financial statements and management discussion and analysis for the period ended September 30, 2023 are available on SEDAR+ at www. SedarPlus.ca and on the company's website at www. RivalryCorp .com.
Stock Options:
The company also announces that it has approved a grant of stock options, pursuant to the terms of the company's equity incentive plan, to an investor relations service provider. A total of 44,444 stock options have been awarded to such investor relations service provider. The stock options will be exercisable at an exercise price equal to the closing price of the subordinate voting shares on the TSX Venture Exchange two trading days following the issuance of this press release, for a period of five years from the date of the grant. The stock options vest in equal quarterly instalments over a period of twelve months, commencing on the three-month anniversary of the date of the grant.
SPORTSNET PARTNERS WITH SPORTRADAR TO PROVIDE DATA-RICH CONTENT TO THE CANADIAN MARKET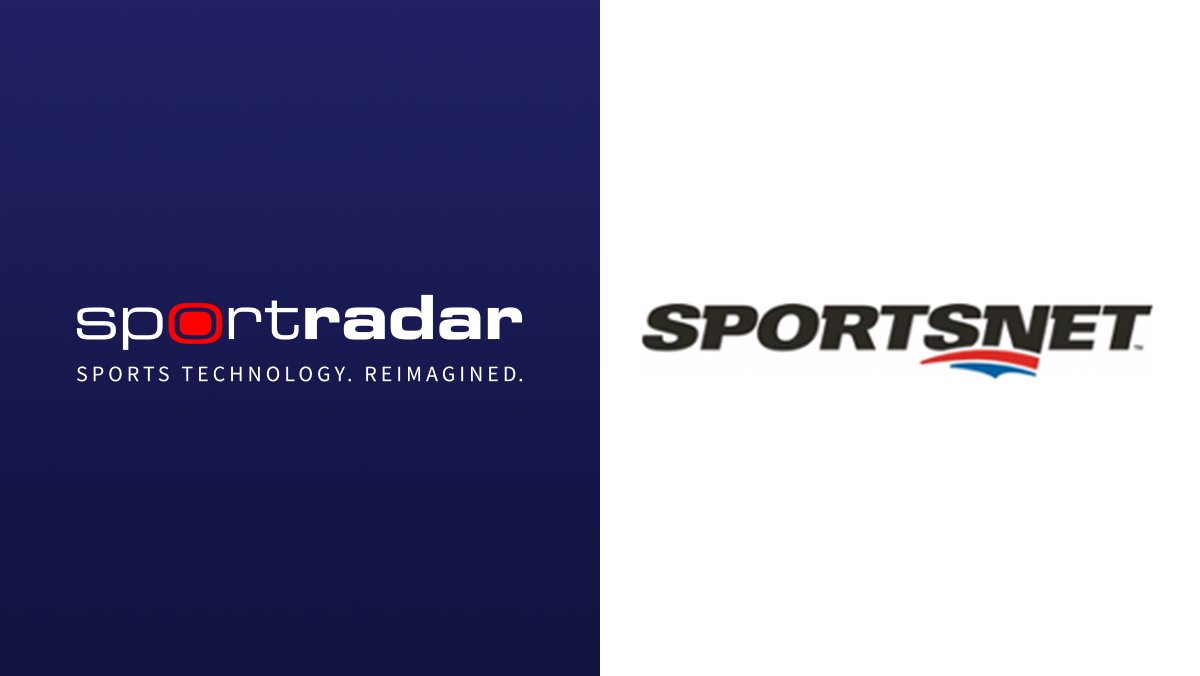 Following a competitive tender process, Sportsnet, Canada's #1 sports network, has selected Sportradar to deliver innovative, data-driven content that creates a more immersive experience for sports fans in the North American region.
Viewers can anticipate the seamless inclusion of real-time statistics, player information and advanced data sets into Sportsnet broadcasts, all made possible through Sportradar's OnAir service. Additional access to both statistical experts and radar360, Sportradar's web-based research application, will elevate Sportsnet's real-time storytelling capabilities. This support includes the integration of enhanced digital graphics and in-depth research to bolster Sportsnet's MLB and NHL broadcasts.
"We are proud to partner with Sportsnet, a market leader, who is committed to entertaining and informing Canadian sports fans," said Brian Josephs, Head of Regional Sales, North America, at Sportradar. "This collaboration showcases Sportradar's expertise in enhancing sports content through data and technology. Together, we will bring fans closer to the action, providing them a unique, more engaging viewing experience."
Sportradar's comprehensive support will apply to Sportsnet's entire brand portfolio, which includes their regional channels, East, Ontario, West, and Pacific, as well as Sportsnet ONE, Sportsnet 360, Sportsnet World, Sportsnet+, the Sportsnet Radio Network, Sportsnet.ca, the Sportsnet app and podcasts.
PRAGMATIC PLAY GROWS EVEN FURTHER IN BRAZIL WITH JOGAR.COM.VC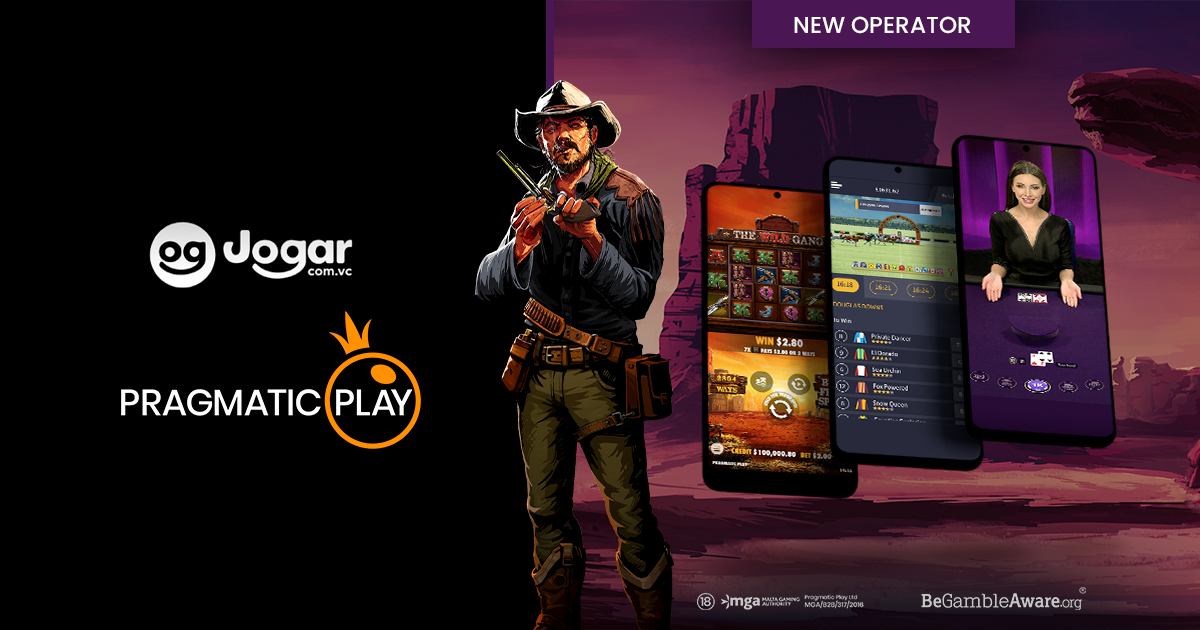 Pragmatic Play, a leading content provider to the iGaming industry, has maintained its market-leading position in Brazil, signing an operator agreement with Jogar.com.vc in one of Latin America's most flourishing markets.
More Brazilian players than ever before will be able to enjoy Pragmatic Play's extensive portfolio of games as a result of this new partnership with award-winning classics such as Gates of Olympus™ and Sugar Rush™ alongside more recently released titles such as Zeus vs Hades – Gods of War™.
Live Casino fans will be delighted by the inclusion of player-favourite games such as Sweet Bonanza CandyLand™ and PowerUP Roulette™, alongside classic table games with intriguing twists.
Virtual Sports content is set to complement the huge library of Slots and Live Casino, delivering cutting-edge 3D renderings of popular sports such as horse and greyhound racing, football and motorsport.
Another multi-discipline deal in the region, this latest agreement with Jogar.com.vc follows several similar recent partnerships and strengthens Pragmatic Play's position at the fore of the burgeoning Latin American iGaming and betting market.
Victor Arias, Vice President of Latin American Operations at ARRISE powering Pragmatic Play, said: "This is yet another delightful agreement for Pragmatic Play to sign. Its continued success with new partnerships across Brazil and Latin America as a whole shows that the brand is producing the content that players here want and are trusted to deliver them efficiently and with a speed to market that operators demand.
"I'm confident this relationship between Pragmatic Play and Jogar.com.vc will achieve just the right kind of results they're both expecting."
A representative from Jogar.com.vc said: "Pragmatic Play is one of the most requested content developers by players here in Brazil and so we had to ensure we had its full complement of games and products. This new deal gives us just that and empowers us to be more competitive than ever in a crowded and growing space."