Assessing the LatAm opportunity w/Rob Verdia, Head of Products at Nexiux Solutions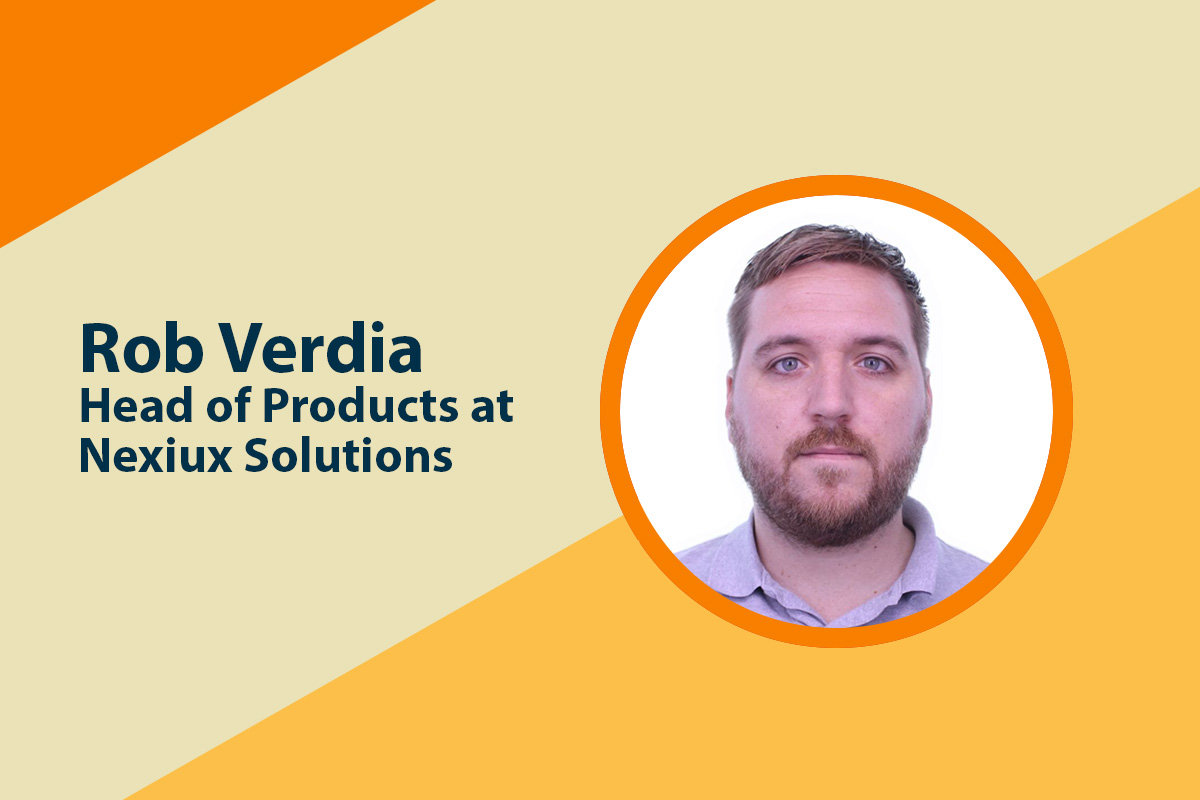 Rob Verdia, Head of Products at Nexiux Solutions, says LatAm offers huge potential, but localisation will be key to delivering engaging player experiences in each market
Latin America has emerged as a key market for online gambling operators looking to expand their geographical reach. It is a sizeable region that offers just as much potential as North America but with much lower barriers to entry.
Key markets such as Colombia, Peru, Argentina and Mexico have embraced regulation and offer a viable environment into which operators can launch their brands and deliver compelling player experiences while still ensuring players are protected.
This is not always the case in North America, where some sportsbook operators have already withdrawn their brands from the US states that have failed to deliver the ROI they were expecting.
But it is important for operators to understand that this is a market where localisation is the difference between success and failure. LatAm should not be seen as one jurisdiction, but rather as multiple markets with each requiring its own approach and proposition.
This is because each country is different. From regulation to smartphone prevalence to internet availability, preferred sport and popular payment methods, operators must localise across these areas and more if they are to engage consumers and meet their expectations.
Operators must also be mindful of the nascent nature of these markets. Regulations and requirements can change at a moment's notice, and they must be able to adapt instantly if they are to remain compliant.
This throws up plenty of challenges for operators. Some are standard to when operating in multiple markets, but others are unique to Latin America – in particular, payments and the popularity of cryptocurrencies such as Bitcoin as a preferred payment option among players.
Let's take a look at some of the main challenges operators face when setting their sights on markets across the region.
Changing regulatory requirements
New and emerging markets often launch with a regulatory framework that is then tweaked and tightened once operators go live. For those that are first to market, this can mean they are aiming for a moving goalpost in the early days when it comes to ensuring compliance.
It's also common for tax requirements to be altered as markets mature; this is something we have seen in African jurisdictions which can impact the viability of the market.
This is why operators need to ensure their brands are powered by agile, flexible platforms that allow them to jump in and make the changes they need to meet evolving requirements, often with very little notice.
Internet bandwidth and smartphone penetration
In emerging markets, it is often the case that internet bandwidth is low, data costs for consumers are high and the prevalence of smartphones moderate at best. This means that operators cannot offer the same "bells and whistles" experience as they do in more established markets.
This can mean stripping back the user interface and removing features and functionality such as streaming so that players can place wagers and spin the reels without that core experience being impacted by glitches, slow loads or the book or casino simply crashing.
Again, this requires a platform that offers high levels of flexibility and customisation.
Different player preferences
It goes without saying that player preferences differ from market to market. This is even the case in established regions such as Europe where the sports and games preferred by players in, say, the UK, are entirely different to those in, say, the Netherlands.
Latin America is just the same. Players in Mexico will be drawn to different sports and slots than those in Argentina. Understanding these player preferences is therefore vital, but so too is being able to localise markets and odds, and the providers/games made available to players.
Localise payments and digital currencies
When it comes to localisation, payments are one of the most important areas for operators to get right. If players can't deposit via the methods they want to, they are highly likely to drop off and switch to a rival brand that does.
In Latin America and other emerging regions, this includes being able to deposit and withdraw using cryptocurrencies. This trend is not so strong in more established markets, but we are seeing a lot of players in LatAm want to use digital currencies for online gambling activity.
To be able to facilitate these payments, operators must ensure their platform can easily integrate new methods into the cashier.
Having considered the key challenges operators face, it's clear that the platform they use to make moves in Latin American markets will ultimately be key to their success.
At Nexiux Solutions, we believe that modular, dynamic platforms and technologies must be used as the foundation for operators making a play in markets such as Latin America, North America, Africa and Europe.
This allows operators to integrate best-in-class third-party providers that specialise in delivering features, functionality, data, games, payments, etc for specific markets. This in turn allows them to provide a truly localised player experience.
Such is the opportunity presented by the LatAm region, operators must get their platform and tech stack right from the get-go. Dynamic and modular really is the only way forward and will ultimately prove to be the key operators need to unlock each market.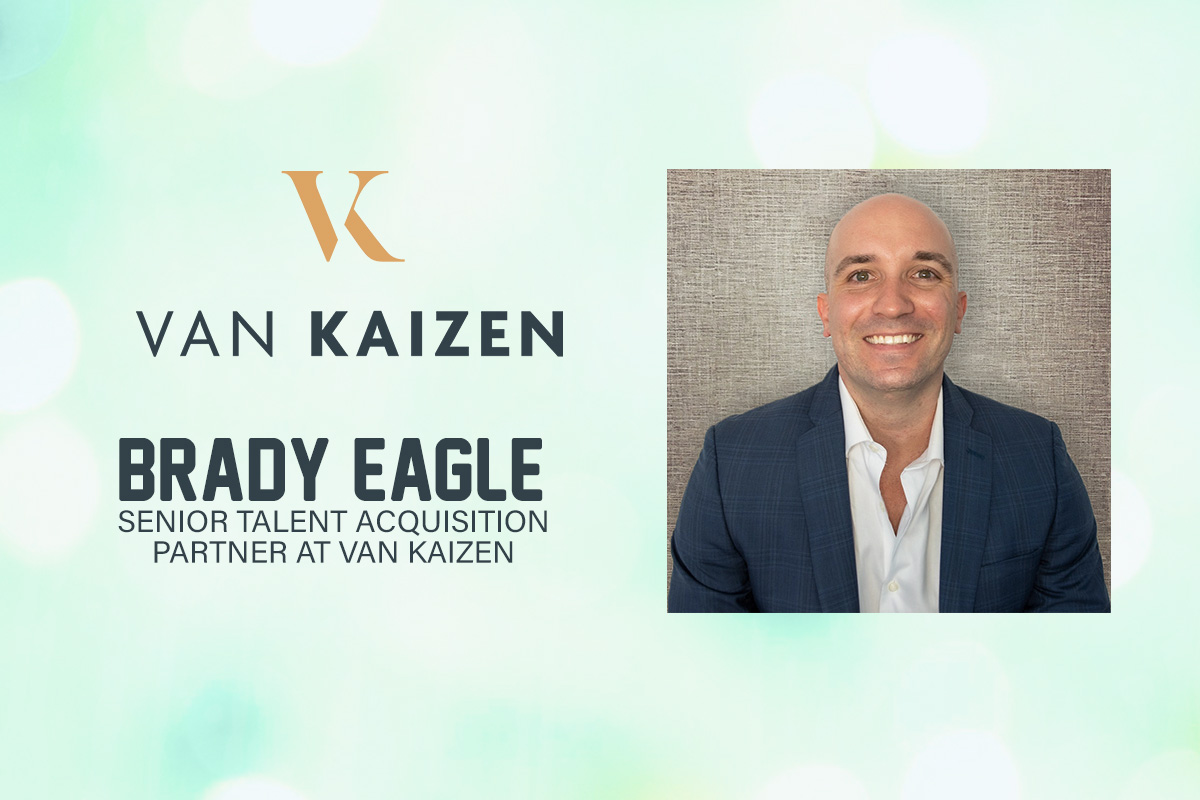 Operators and suppliers must attract the best talent in the business if they are to achieve their ambitious goals in what is a highly competitive market. We sat down with Brady Eagle from Van Kaizen to learn more.
Talent acquisition is one of the greatest challenges for organizations in North America to overcome, with the demand for experience and skill on both the operator and supplier sides high. But with the first half of the year marked by micro and macro-economic challenges, set against the maturing of the online gambling sector in the US and Canada, the pace and scale at which organizations recruit have slowed significantly.
With some of those challenges now behind us, it looks set to be business as usual for operators and suppliers when it comes to identifying and onboarding talent for the rest of the year. To learn more about current recruitment trends, including where the supply/demand balance currently sits, we spoke with Brady Eagle, Senior Talent Acquisition Partner at Van Kaizen.
How has the recruitment space in North America played out so far this year?
Recruitment in 2023 has been quite different to years past. Where there were hiring bursts from the end of 2020 to the end of 2022, the first half of 2023 saw a perfect storm of micro and macro-economic factors that hit all around the world, including North America, that slowed down the pace of talent acquisition.
These factors included the USA hitting five years post-PASPA with share/stakeholders telling companies to stop spending money and demanding they become profitable, and even layoffs hitting the iGaming sector which we hadn't really seen before.
Off the back of a challenging six months, the second half of the year was always going to be the timetable for companies to pick back up hiring. Come the end of July the speed at which companies were looking to onboard new talent accelerated ahead of the busy fall sports seasons, along with the continued anticipation of iGaming state expansion.
So, we have seen a steadying out of hiring across operators, suppliers, and the wider iGaming ecosystem (including newer niches in North America like media and affiliates), with the main hires coming across product, digital marketing and commercial roles including sales, account management, customer success, etc.
What have been the main challenges faced and what impact has this had on talent acquisition?
The biggest challenge in 2023 was the economy's ups and downs and the ripple effect this had on the industry. It was important to educate those in the iGaming space that the layoffs that were happening in the North American economy were mostly across the digital and B2C sectors and especially at the ecommerce power players (Meta/Facebook, Apple, Amazon, Netflix, Google) that had expanded exponentially during and post-Covid.
It was a reminder to clients that the iGaming sector isn't affected as much by economic volatility as other industries are, and that it can even see a slight uptick during an economic downturn. So, for roles in competitive spaces like product and digital marketing, companies need to continue with those hires before the next upturn when they will find themselves back in competition with organizations from both the iGaming and other sectors. This was a tough message to get across at times.
What are the biggest hurdles organizations are up against when it comes to attracting the best talent? How can these hurdles be cleared? What does talent expect from an organization?
One of the biggest hurdles is the competitiveness within North America's iGaming and sports betting space. With the industry being regulated for five years in the States, and even more recently in Canada in Ontario, it's become mainstream to the point where even the most novice of bettors and/or those interested in casino want to work within the industry. iGaming is seen to provide the stability that some industries currently lack, with the ability to grow versus more mature industries that have become stagnant.
These hurdles of identifying and hiring talent can be cleared by having a very streamlined interview process, from candidate introduction and interviews, to offer, to the onboarding stage, to the candidate starting with the company. So many times, we see the interview process get off to a great start only for the final interview and offer to happen after one or two weeks of waiting during which time the candidate has potentially moved on to another opportunity. In such a competitive market, companies just can't hand this sort of advantage to their rivals.
Where is the balance between supply and demand currently sitting? Which roles are in the highest demand?
In the iGaming and sports betting space, you'll always see product managers, digital marketing (especially acquisition and CRM) and commercial roles (sales, business development, customer success) as being those that companies are looking to identify top talent for.
When it comes to the supply and demand of candidates, companies very much have a need for iGaming/sports betting talent, especially for Lead, Manager, Director and above levels. They need these candidates to have started/built/conceptualized and led a product roadmap end-to-end, or for them to understand campaign management on the marketing side or have a good "rolodex" or client base to be able to "hit the ground running" on the commercial side. So, the supply-and-demand, while getting bigger as a whole, is still pretty finite for senior-level roles.
Do North American businesses prefer to hire from within the US/Canada? Or is there a preference for experienced talent from Europe? What is driving this?
Unfortunately, most companies in the US are tied to immigration laws where they are only able to use US citizens or those with a Green Card (permanent residency). Even more so now, we are starting to see companies (like those in other industries in the US) wanting candidates to be located within the metro where they are headquartered or have a hub so that they can be a weekly hybrid company. With that, we are seeing an advantage handed to those companies that are still offering fully remote working.
On the Canadian side, there's a little more flexibility, but most companies want to have the candidate based in Ontario and ideally within Toronto. But, if they are in a major metro area like Vancouver, Calgary or Montreal, there's scope for remote and hybrid working.
How's the recruitment space shaping up for the final quarter of the year?
Most companies have weathered the storm of the first half of the year, and things are starting to pick back up. With conference season in full swing with SBC Barcelona having just taken place and G2E in Vegas and SBC Latin America in Miami on the docket for the end of this year, you'll see companies celebrating their successes by hiring across sales and business development, marketing, and product.
The continued (and more recent) push is for those with iGaming and especially iCasino experience as there is hope for more states to launch iGaming next year – Rhode Island is ready and raring to go – and the need for them to start to prepare for that given how much of a revenue driver it is for organizations.
Any final thoughts you'd like to share about recruitment in North America?
I think that recruiting will be back to somewhat steady and normal levels in 2024. With the steadying of inflation (as of September, at least!) and potential new jurisdictions coming down the line or launching, it should be another exciting year for both operators and suppliers to continue to carve their way to more market share on the B2C side, or to be able to get in and bring their product to operators on the B2B side. At Van Kaizen, we look forward to supporting clients on the hiring side, along with finding that new adventure for candidates.
Mexico: How content is king in a country rich in promise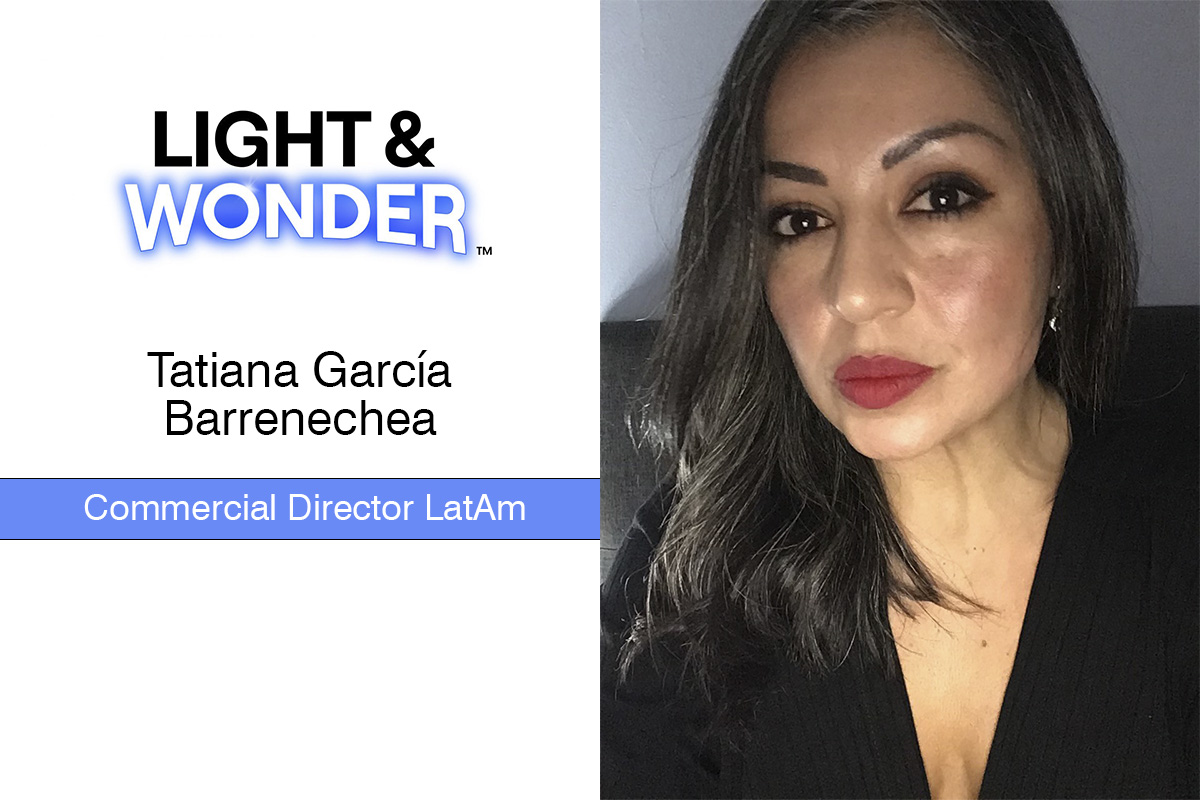 Light & Wonder's Commercial Director LatAm, Tatiana García Barrenechea, explains why Mexico is the jewel in the crown of the region when it comes to games that provide recognisable fun to casino enthusiasts.
It's been over 10 months since Light & Wonder made its debut in Mexico by launching with Rush Street Interactive. How has your content performed in the region?
As it stands, we are currently live with three operators in Mexico – RushBet, Novibet and Caliente – while in the process of onboarding a lot more. Mexico is a market with a huge land-based history, so there is no surprise that our most popular games are omnichannel titles such as 88 Fortunes and Jin Ji Bao Xi Endless Treasure. In fact, we have seen strong performance levels across all of our Asian-themed games.
It is also the top-performing land-based games that are performing the best online. These titles feature mechanics that resonate with players and ultimately, they have proven to be popular inside the casino and with online players. Mexico, in particular, has a strong casino culture, so it is no surprise that our content has performed especially well there.
Overall, how would you characterise the online casino market in Mexico?
While we've only been live for 10 months in Mexico, we have found that there are similarities to the US, given its rich land-based history. Our top-performing online games are recognisable land-based titles and we expect other Latin American markets that have a strong retail culture will follow suit in this regard. This is why our strategy is to align Latin America with our roadmap in the US and Canada, rather than UK and Europe.
Taking a wider view of LatAm as a whole right now, our biggest growth opportunities lie in Mexico, where regulation is currently less restrictive and therefore more straightforward for operators to enter the market. Many of our international tier-one partners have confirmed their plans for the market and we are in the process of onboarding these operators, while also looking to local land-based providers that want to offer their content online.
The expectation is for Mexico to grow exponentially over the coming years – to a greater extent than any of the other market in the region – and it is a country of huge interest to Light & Wonder.
Are we seeing any changing trends in the region from a content perspective?
Live dealer is a vertical of great importance in the region and as content continues to evolve along with the technology that enables players to have an ever-more realistic and engaging experience, we expect it to continue growing. There are some great products on the market right now and given Mexico's land-based heritage and culture, the delivery of advanced live dealer experiences to players presents exciting opportunities.
With the entry into the market from huge tier-one international operators we are also seeing a lot more gamification tools implemented from within their platforms. Bringing knowledge and expertise from other markets can help to influence local operators to incorporate those value-adding tools to their offerings, which is an essential part of a successful player retention strategy.
Another element that is emerging is crash games, which we have seen performing well across all Latin American markets and especially in Brazil. They provide quick-fire, unpredictable entertainment that is engaging while also simple to understand.
What's your growth focus over the coming months, both in Mexico and further afield in the region?
We will continue to work with our land-based content experts to ensure the content we're offering is relevant. We'll also be working with and closely advising our third-party studios that are entering the market. It is great to support these studios to help them bring content that delivers fantastic results. To take one example, Hypernova Megaways from Reel Play is performing very well in Mexico in particular through our OpenGaming platform.
We are also closely monitoring Peru, Chile and Brazil, to ensure once there is regulation published, we can make our analysis, enter the market and support our operator partners. Key to us is the long-standing partnerships we have cultivated. We need to support them when they want to enter a new market, whether that be through the provision of proven, successful content, back-end information or updated roadmaps. Given our extensive land-based history and strong data at a platform level, Light & Wonder has a strong competitive advantage in enabling operators to stay informed about the types of content that will prove successful.
Q&A – Quality control w/ Yordan Petkov, Product Owner at Silverback Gaming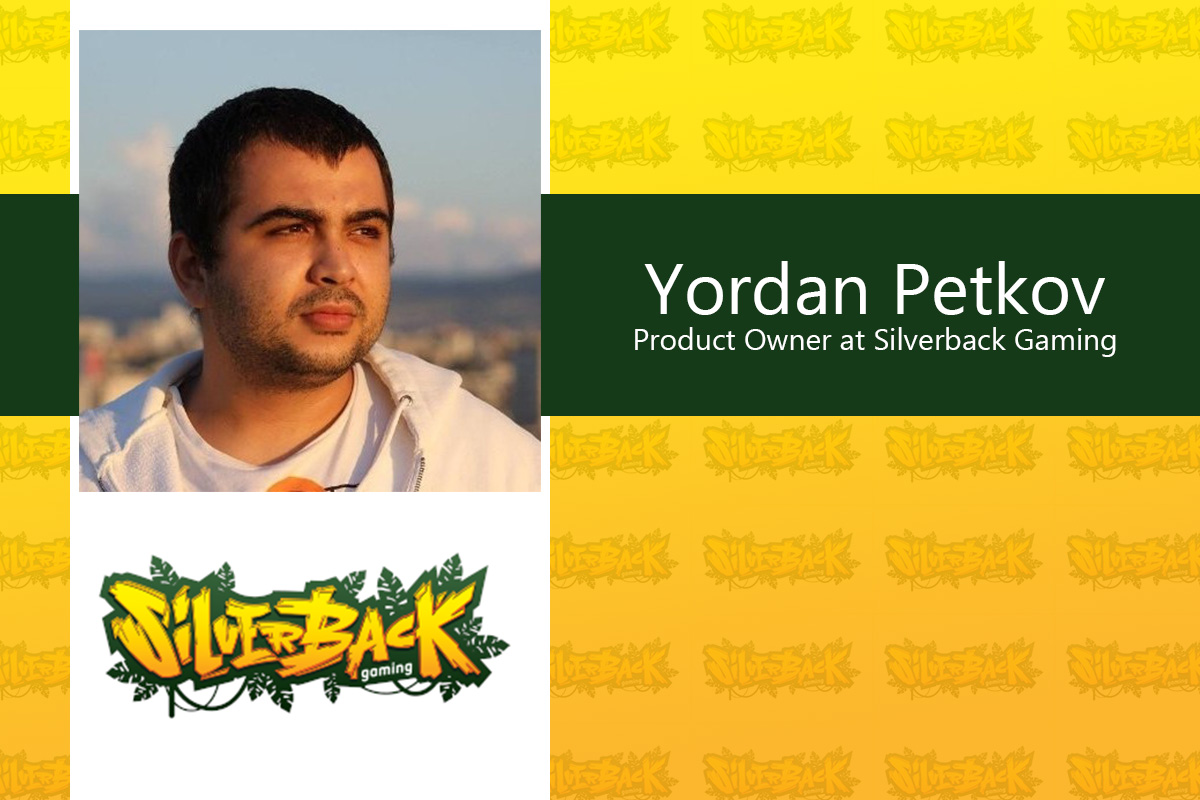 Online slot developers make a lot of noise about the quality of their games and how crucial it is to the player experience they deliver. Given the sheer quantity of slots in the market, quality can be a real differentiator so it's vital that developers get this right.
But quality assurance is no easy task and requires planning and a seamless process capable of detecting any issues within a game.
Once issues have been detected, the studio must have mechanisms in place to resolve them effectively and efficiently so that development remains on schedule while ensuring the game is actually ready for release.
To learn more about how studios approach quality assurance, we spoke to Yordan Petkov, Product Owner at Silverback Gaming.
How do studios ensure quality across game design, audio, play, etc?
The commitment to quality must cover all areas of game development, from design to build to delivery. The foundation of quality is the early detection of issues and ultimately this requires meticulous planning. By spotting issues early, they can be ironed out in the most efficient and cost-effective way and that's why at Silverback we focus on anticipating potential problems from the outset. This proactive approach helps to mitigate risks and lays the groundwork for smooth and seamless game development and deployment.
Can you share more insight into how Silverback approaches quality assurance?
We have mapped out a step-by-step approach that encompasses everything from concept and design through to final execution. Each aspect of game creation, including graphics, audio, math, mechanics, game engine as well as front end, is done with careful consideration and planning. By establishing robust processes and incorporating thorough checks, our teams can concentrate on refining and enhancing the game experience instead of firefighting preventable issues and this is what allows us to take the player experience to the next level.
What does the testing phase actually look like at Silverback Gaming?
Our testing is structured and spans multiple stages.
Stage one is the pre-development phase. During this part of the process, the QA teams ensure all required information is provided and they also scrutinise game specifications. This is a super important point in the process as anticipating issues and addressing them at the concept stage is more effective than having them crop up later on.
Stage two is proof of concept. The first build of a game marks the second stage of testing and the QA team rigorously examines critical aspects of the slot, such as engine performance, functionality, stability and of course regulatory compliance. This phase ensures the core components of the game are sound before we move on to the next stage of development and testing.
The final testing stage focuses on the audio and visual elements. Here, we delve into the finer details and make sure the game aligns with best practices and upholds the standards of quality that we have built the Silverback Gaming name on.
How does quality carry over into the delivery of games, which can be an issue for both studios and their operator partners.
In terms of delivering games to operators, this comes down to having a cutting-edge remote game server that can handle integrations into the different platforms that operators are running on. There's always the chance of encountering issues with integration and that's why it's important to have a dedicated team for this. In terms of the quality of the games that then land in the operator's lobby, the studio must have put the necessary steps and processes in place to ensure these have been identified and address long before integration. Nobody likes to play a buggy game and a studio ultimately lives and dies on the experience its slots provide to players.
Are there any common issues that occur when developing slots?
Yes, but part of quality assurance is ensuring that issues are not recurring. When an issue occurs, it's important to approach it in a way that addresses it there and then, but also prevents it from occurring again in the future. This is key to making quality assurance as effective and efficient as it can be – if not, you are simply wasting valuable resources on fixing problems that you are already aware of and have addressed in the past.
What sets apart your approach to QA and how do you ensure nothing slips through the net?
Our approach to QA is underpinned by our quality-focused culture which we apply to everything we do. Having top talent in every team ensures that each part of the game has unrivalled expertise working on it. Additionally, we have open communication across all design and development phases, which is pivotal to the overall quality of our slots. Collaborative discussions help iron out potential pitfalls and provide valuable insights that contribute to the highest quality end product.
What are the upsides to investing in quality assurance and making it a top priority?
QA teams not only identify bugs but also contribute to the overall quality of the game. Their valuable suggestions and insights lead to continued improvement. While having the right processes in place for testing is important, experience often reveals unforeseen issues and that's why having a talented and experienced QA team is crucial. Our influence spans all stages of game production, minimising the risk of potential problems and ensuring that when issues do arise, they are quickly resolved.
QA-driven quality results in polished, engaging games that players love. In turn, operators appreciate the reliability and appeal of the games, allowing the studio to build a long and successful relationship with the casino. At Silverback, our product owners are fully committed to fostering collaboration and translating vision into reality while upholding a customer-centric approach. This shapes games that resonate deeply with players and operators alike.
By building a culture of quality, anticipating potential pitfalls and executing a well-structured testing process, we ensure that our games deliver exceptional player experiences. Quality is not just about finding defects; it's about delivering excellence and making lasting connections with players and operators.