UNLV's International Gaming Institute to Collaborate with ESPN Regarding Sports Betting and the Media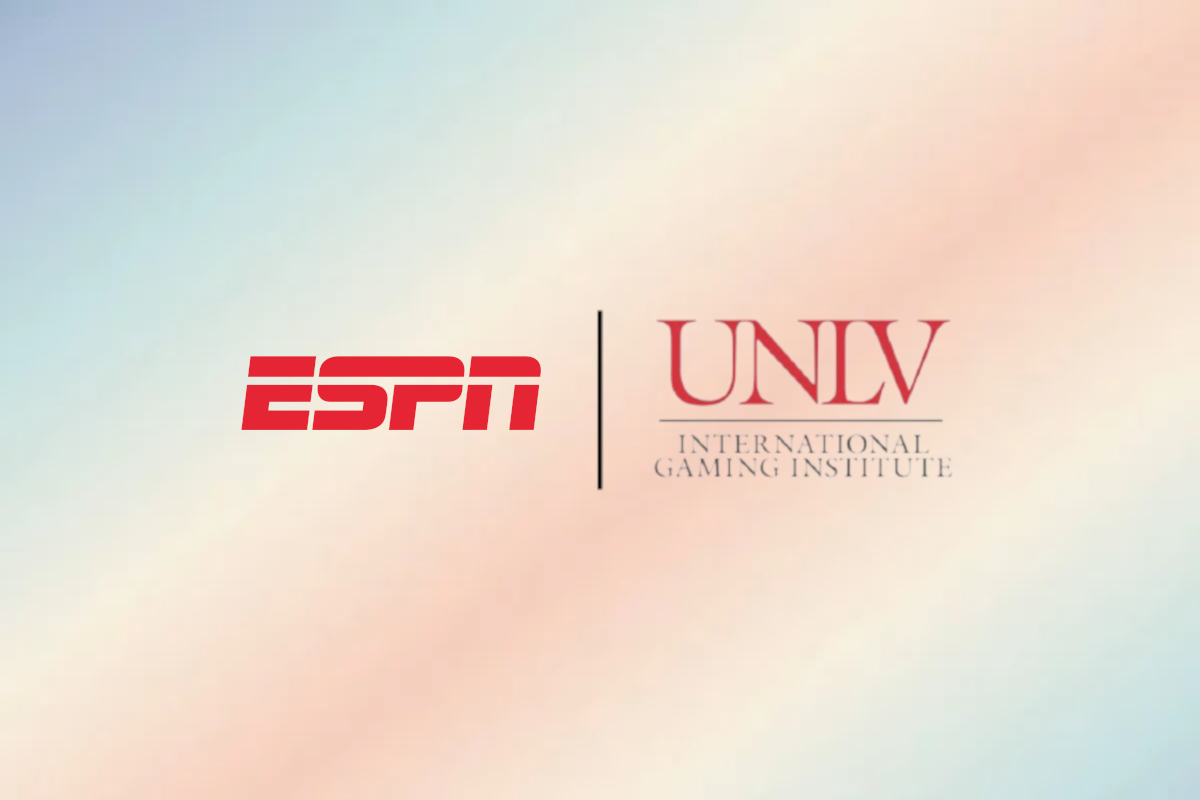 ESPN Commits to Pioneering Collaboration with UNLV's International Gaming Institute
The University of Nevada, Las Vegas (UNLV) and ESPN, a leader in sports media, are proud to announce a collaboration to advance responsible sports betting practices and media impact analysis. ESPN, renowned for providing sports content, is set to be a founding donor of this innovative program, leveraging the expertise of UNLV's prestigious International Gaming Institute (IGI).
The rapidly evolving landscape of sports betting presents an array of complex opportunities and challenges. To address these, UNLV IGI will develop a pioneering program dedicated to the study of, education on and advisory services related to sports betting and its intersection with the media.
"We are thrilled to have ESPN's support for research, education and innovation in the responsible, sustainable representation of sports betting in the media," says Brett Abarbanel, IGI Executive Director. "The growth of betting and gambling subjects in United States media have exploded in the past five years. So, too, have calls for extended research and thought leadership alongside this proliferation of content.
"ESPN is a market leader in sports media and collaboratively we will advance local, national and global discussions on sports while also establishing UNLV's IGI as the academic hub for thought leadership in this important area."
The collaboration, fueled by a philanthropic investment of $200,000 from ESPN, aims to catalyze the launch of this leading-edge initiative. ESPN's contribution will support the program in various capacities including personnel, scholarly research, global outreach efforts and operational needs. Key areas of focus for this collaborative effort include:
* Enhancing Responsible Gambling: The program will conduct comprehensive reviews of current regulatory practices and recommend best practices to increase engagement in responsible gambling for both employees and customers.
* Developing Evidence-Based Insights: Researchers will provide evidence-based insights on the development of policies, messaging, technology components and more. IGI will create open-call research fellowships for international scholars in gambling to encourage global impact.
* Responsible Marketing Practices: A structured review process will be established to assess marketing and promotional materials, ensuring responsible marketing practices and the development of best practice policies.
* Creating Responsible Gambling Program Parameters: Collaborating with stakeholders, the program will advise on the creation of named, marketable and easily identifiable responsible gambling programs.
* Educating Industry Leaders: This initiative will also educate executive leadership in the media sector on best practices in sports betting including responsible gambling, responsible marketing, advertising policies, broadcast standards and risk management.
"ESPN is proud to support this initiative at UNLV," said Kevin Martinez, Vice-President of ESPN Corporate Citizenship. "Our investment reflects our commitment to ensuring that the world of sports betting is not only entertaining but also responsible. We are eager to work alongside UNLV's International Gaming Institute in advancing industry standards."
UNLV Vice-President of Philanthropy and Alumni Engagement and UNLV Foundation President Rickey N McCurry echoes Martinez's positive outlook on the partnership, stating: "The university is deeply grateful for ESPN's commitment, which will enable us to create a global hub of knowledge and best practices in this ever-evolving field."
This collaboration underscores a shared commitment to advancing the understanding of sports betting and its media interactions on a global scale, ensuring responsible gambling practices and fostering responsible marketing standards.
For more information about the International Gaming Institute at UNLV, please visit UNLV .edu/IGI.
United States Debut for Evolution's Crazy Coin Flip and Super Sic Bo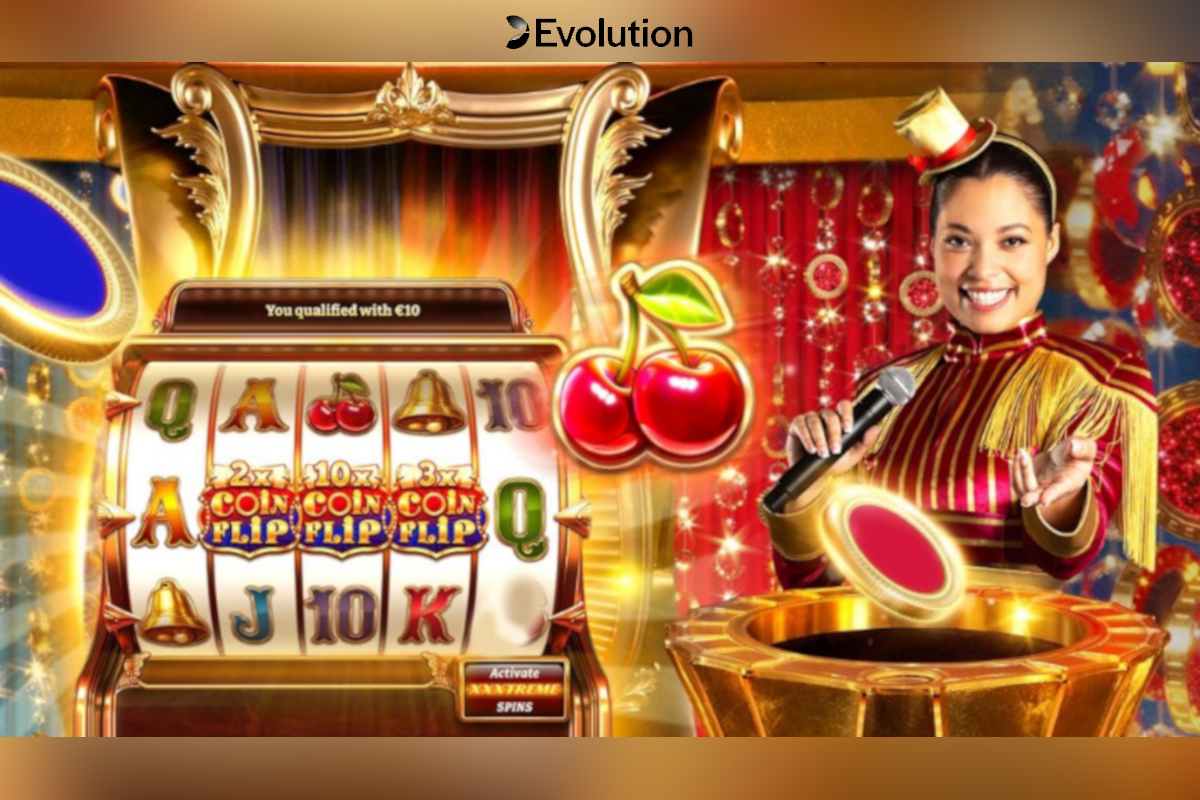 United States debut for Evolution's Crazy Coin Flip, a unique slot game with live bonus round, and Super Sic Bo, a super-engaging live version of the ancient dice game
Evolution AB (Evolution) today announced the launch of its highly anticipated Crazy Coin Flip live slot and the coming soon launch of Super Sic Bo in the United States. Crazy Coin Flip is now streaming live to players in New Jersey from the company's live casino studio in Atlantic City and Super Sic Bo will go live on December 7, streaming live to players in Pennsylvania and West Virginia.
Crazy Coin Flip combines the best of RNG slots and live casino into an exciting and memorable experience for the player. The game features three engaging and entertaining phases; a qualifying slot, an against-the-clock top-up slot and, finally, the live Coin Flip bonus round. This final live round offers all the excitement and suspense of a classic game show as multipliers are accumulated and the coin is flipped to determine whether the winning side is red or blue.
The Crazy Coin Flip launch marks the United States debut of this one-of-a-kind live slot, which has proven to be popular with online players from around the world.
In the hugely popular Super Sic Bo, just as in the original dice game, players bet on the outcome of a three standard-dice shake. To add an exciting twist, random multipliers of up to 1,000x are applied to a number of bet spots, giving the potential for large multiplied payouts.
"Evolution revolutionized the live casino market worldwide by creating the live game shows category with Dream Catcher in 2017 and following it up with many more innovative and entertaining game show titles over the years," the North America Chief Executive Officer for Evolution, Jacob Claesson, said. "Crazy Coin Flip is a unique first; an innovative live slot game that builds in the live game show experience and we are so excited to bring it to our United States audience for the first time.
"What's more, the addition of Super Sic Bo greatly enhances the diversity of our unrivalled product portfolio in the United States. The simplicity of the gameplay combined with the engaging use of multipliers creates an authentic game, appealing to a wide range of players."
Crazy Coin Flip launched with multiple operators in New Jersey on December 4 and Super Sic Bo is due to launch in Pennsylvania and West Virginia on December 7. Both games are due to go live in additional states during 2024.
For trade press and media enquiries, please contact: Daniel Tweedie, Head of Marketing, at Press@ Evolution .com.
GLI Named Approved Data Standards Auditing Body by IBIA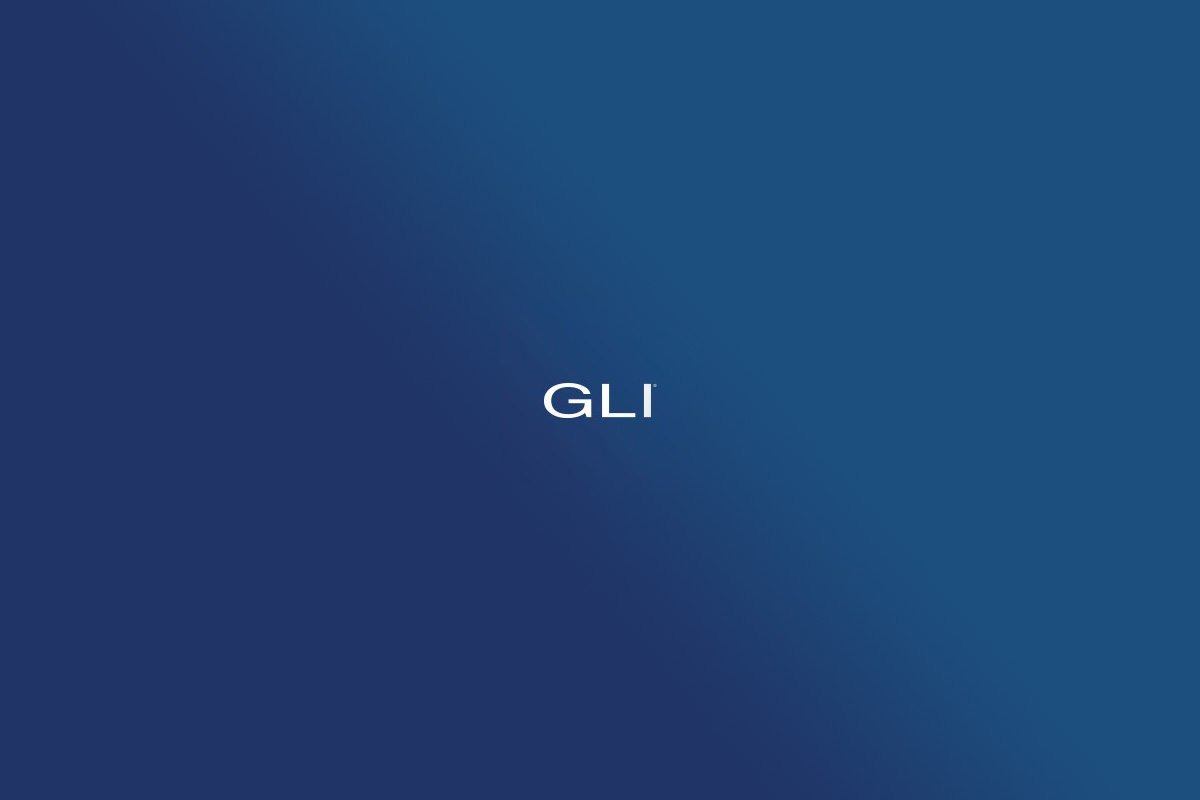 Gaming Laboratories International (GLI) has been named an approved auditing body for International Betting Integrity Association's (IBIA) Data Standards. Sports data providers wishing to be audited for the IBIA Data Standards and its kitemark will now be able to utilize GLI's unparalleled expertise and global network of testing locations, streamlining the product auditing process and ensuring seamless compliance with IBIA standards.
This milestone underscores GLI's commitment to excellence in gaming compliance and further solidifies its position as a trusted industry leader.
IBIA's Data Standards process was launched in 2020. The association, which represents many of the leading regulated sports betting operators in the world, established the Standards in response to concerns about the adverse impact of the manipulation of data and the related corruption of betting markets. IBIA believes that the Data Standards are an effective means of protecting the integrity of sport, its data, betting markets generated by that data and consumers enjoying those products. Leading global data providers Stats Perform, Sportradar and GRID are all currently accredited.
IBIA CEO Khalid Ali said: "GLI is a globally recognized leader in its field, and IBIA welcomes the company's desire to gain accreditation as an auditing body for the Data Standards. It recognizes the importance of the Data Standards and to maintaining the integrity of the processes underpinning the creation of the sports betting market. We look forward to working with GLI, which becomes one of only two companies that are accredited to provide auditing services for the IBIA Data Standards."
Joseph Bunevith, VP of Government and Regulatory Affairs at GLI, said: "We are grateful for the opportunity to embark on this promising partnership, and we are thankful to IBIA for placing their trust and confidence in GLI. GLI's testing, auditing, and depth of knowledge in sports betting is second to none, and we expect this relationship to foster great outcomes for the global sports betting industry."
Playtech Opens the Eagerly Awaited Third State-of-the-Art Live Casino Facility in Pennsylvania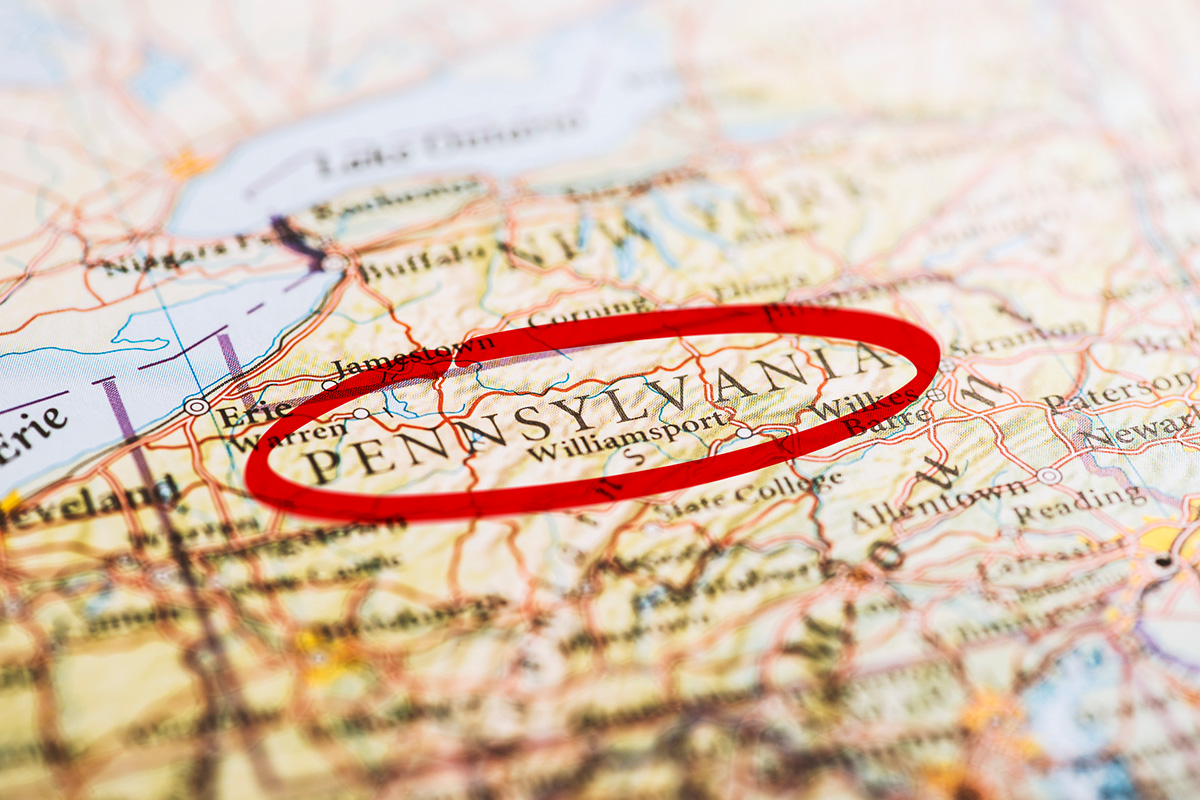 Playtech has opened its third and latest state-of-the-art Live Studio in the US. The highly anticipated studio, which officially soft launched on November 28, will soon continue to run operations 24/7, marking a significant milestone for Playtech Live as it conquers its third US state, completing the tri-state iGaming project.
Located in Pennsylvania, the new Live Studio offers an exceptional Live Casino experience, allowing players to indulge in the thrill and excitement of VIP Blackjack and Roulette games. With an unwavering commitment to delivering unmatched gambling opportunities, Playtech Live has exciting plans to expand its game offerings to further cater to the diverse preferences and interests of esteemed players in the near future.
The launch of the long-awaited Pennsylvania Live Studio continues to showcase the Playtech Live team's dedication to innovation and its belief in creating dynamic, immersive, and state-of-the-art online casino experiences. This studio is a testament to Playtech's commitment to driving the evolution of the iGaming industry by bringing cutting-edge technology and highly engaging content to players worldwide.
As a leader in the Live Casino market, the Playtech Live team has taken great pride in expanding its footprint within the US, solidifying its presence in three key states for iGaming. The continuously growing team in the US is consistently delivering these key milestones and the newly opened Pennsylvania Live Studio is a testament to Playtech's position as the go-to provider for Live Casino solutions further strengthening its partnerships with leading online operators across the US.
Edo Haitin, CEO of Playtech Live, said: "I am very proud of this significant achievement for Playtech Live as we open our Pennsylvania Live Studio. This achievement is a testament to the outstanding dedication and expertise of our team, as well as our commitment to delivering exceptional Live Casino experiences to players worldwide. We are thrilled to complete the tri-state iGaming expansion and conquer yet another key territory. The launch of our state-of-the-art studio represents an exciting new chapter in our growth, showcasing our commitment to driving innovation within the industry with our dedicated focus on crafting customised gameplay experiences for the American market. We remain committed to delivering players of Pennsylvania an extraordinary online gaming experience."