IGT Extends its Contract with South Dakota Lottery Until 2031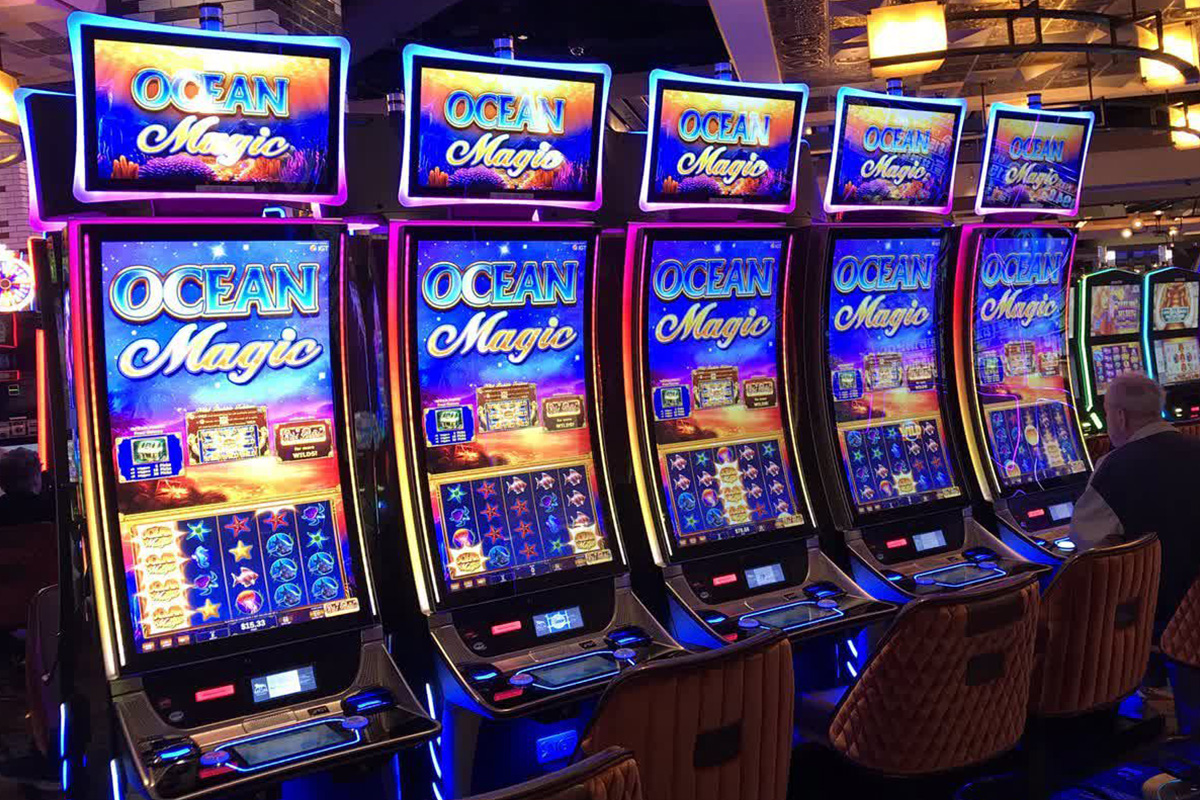 International Game Technology PLC announced that its subsidiary, IGT Global Solutions Corporation, has extended its contract with the South Dakota Lottery for five years, until 2031. As part of this contract extension, IGT will deliver its Scan and Redeem solution, enabling South Dakota Lottery players to scan a draw-based or instant scratch ticket and redeem winnings from $101 – $5,000 directly into their linked bank account, via automated clearing house (ACH) transfer.
"By introducing IGT's Scan and Redeem functionality, South Dakota Lottery offers players the opportunity to have expanded options to receive their winnings, rather than needing to drive several hours to a redemption center or wait for checks to be delivered in the mail. IGT has been our trusted growth partner for nearly 15 years, and we are pleased to extend this successful partnership for five more years, providing more convenient lottery solutions to our players," Norm Lingle, Executive Director of South Dakota Lottery, said.
"IGT's Scan and Redeem component offers enhanced player options to better accommodate the South Dakota Lottery and its players. Our lottery technology is backed by decades of lottery industry leadership and incorporates the most secure, reliable and responsible functionality. Over the course of this extension, we are confident that the Lottery will continue to benefit from our advanced solutions, resulting in increased funds for the State's good causes," said Jay Gendron, IGT Chief Operating Officer, Global Lottery.
Scientific Games' New Era Optical Technology Modernizes Lottery Retail Experience In Germany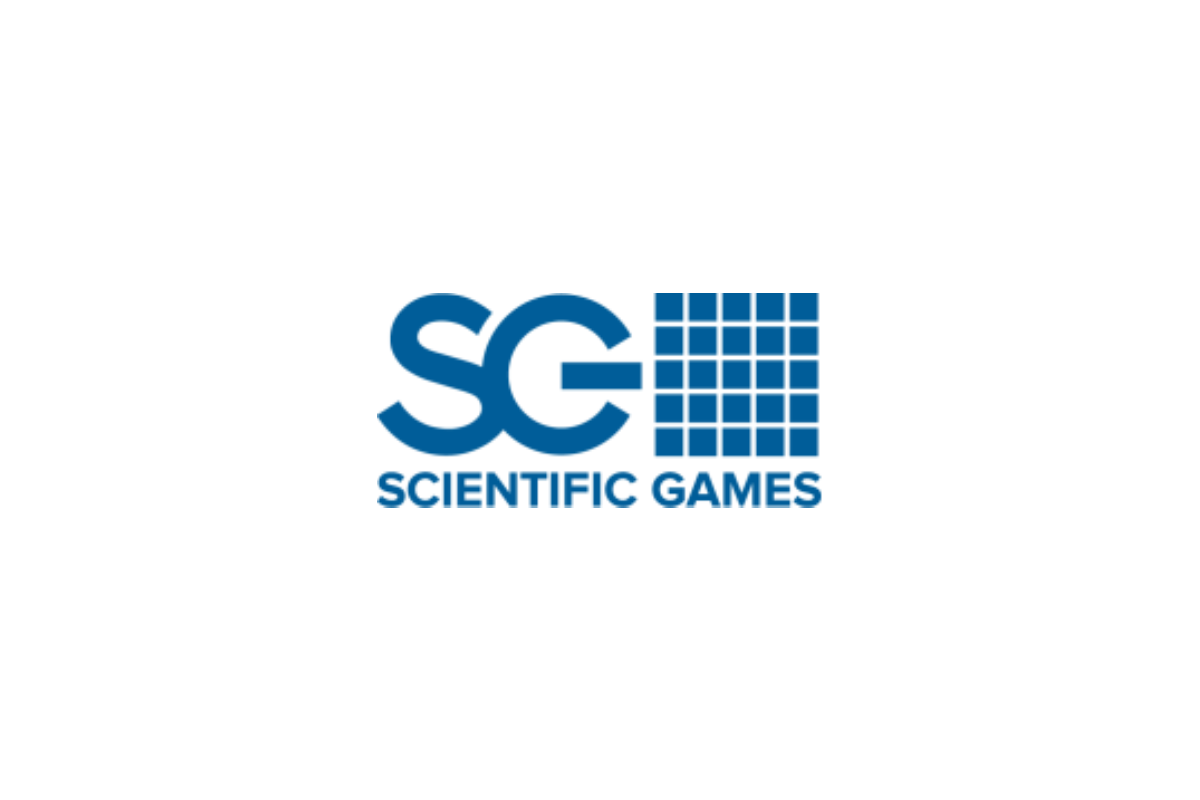 Scientific Games will bring the company's new, camera-based lottery retailer technology to LOTTO Bremen in Bremen, Germany. The company's high-performance Contour.v moves the lottery retail experience beyond reliability to maximum transactional transparency for both retailers and players. Scientific Games will install Contour.v terminals at LOTTO Bremen retailers, in addition to providing the cloud-based SYMPHONY terminal management system.
Michael Barth, Managing Director for Bremer Toto-Lotto GmbH, said, "Moving to more advanced lottery terminals across the LOTTO Bremen network brings us another step closer to modernizing the lottery experience with Scientific Games, our  longtime technology provider. We are confident that this is a very positive move that will be well-received by our retailers and players."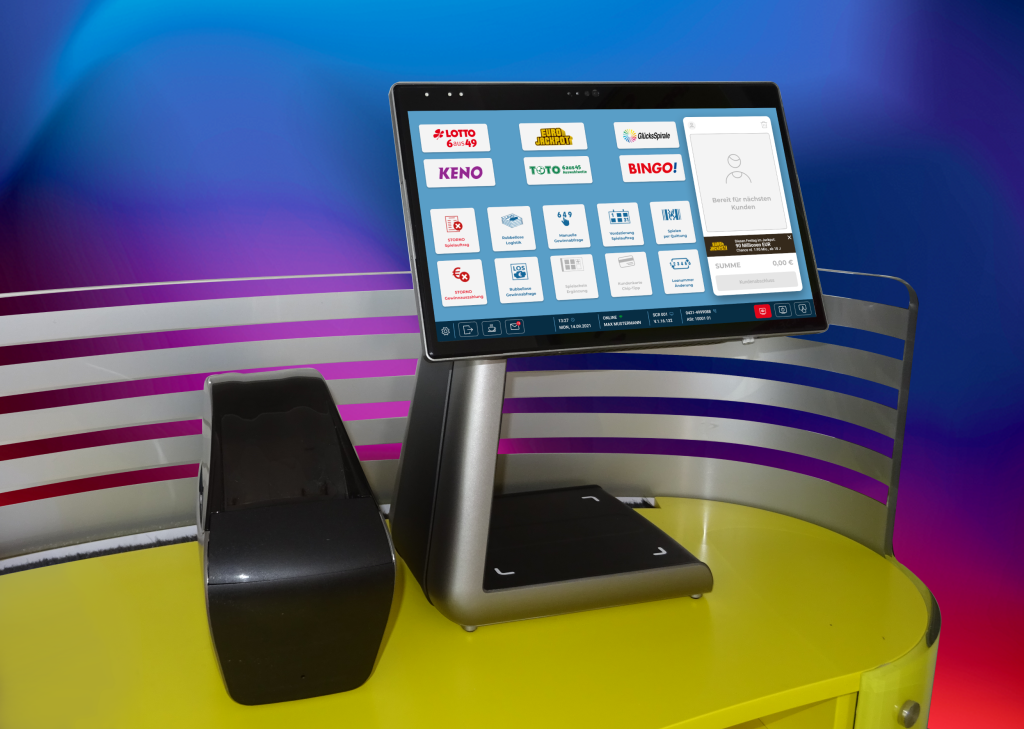 LOTTO Bremen is the first in-market implementation of Contour.v. Offering both clerk and player HD screens, contactless player interactions and mobile features, the Contour.v terminals represent Scientific Games' new-era optical technology. Contour.v was innovated by the company as part of its newest line of high-performance Contour terminals to meet evolving market demand in integrated lottery retail and digital environments.
The camera-based terminals feature an easily viewable and accessible ticket scan area and HD screens configurable for both clerk and player view, the Contour line of terminals was designed with durability and an unparalleled user experience in mind. A sleek, uni-body eliminates unnecessary parts, making the terminals extremely reliable. Unique, advanced optics technology enhances the speed of service. The Contour terminals also offer easy processing and a variety of options for ongoing software upgrades.
"As our first Contour.v terminal and SYMPHONY terminal management system customer in Germany, we applaud LOTTO Bremen on its innovative vision and leadership in Germany toward modernizing the lottery retail experience," said Matthias Müller, VP of Strategic Sales & Marketing for Scientific Games.
Scientific Games has supplied LOTTO Bremen with lottery technology for more than 25 years and currently provides the Lottery with its world-leading instant games, a digital lottery subscription program and a central gaming system.
The company is a supplier to all 16 lotteries in Germany, and the largest lottery systems technology provider in Europe. Scientific Games currently supplies games, technologies, analytics and services to 130 lotteries in 50 countries.
Ohio Becomes First State to Provide Gambling-Blocking Software Free-of-Charge, in Partnership Between Time Out Ohio & Gamban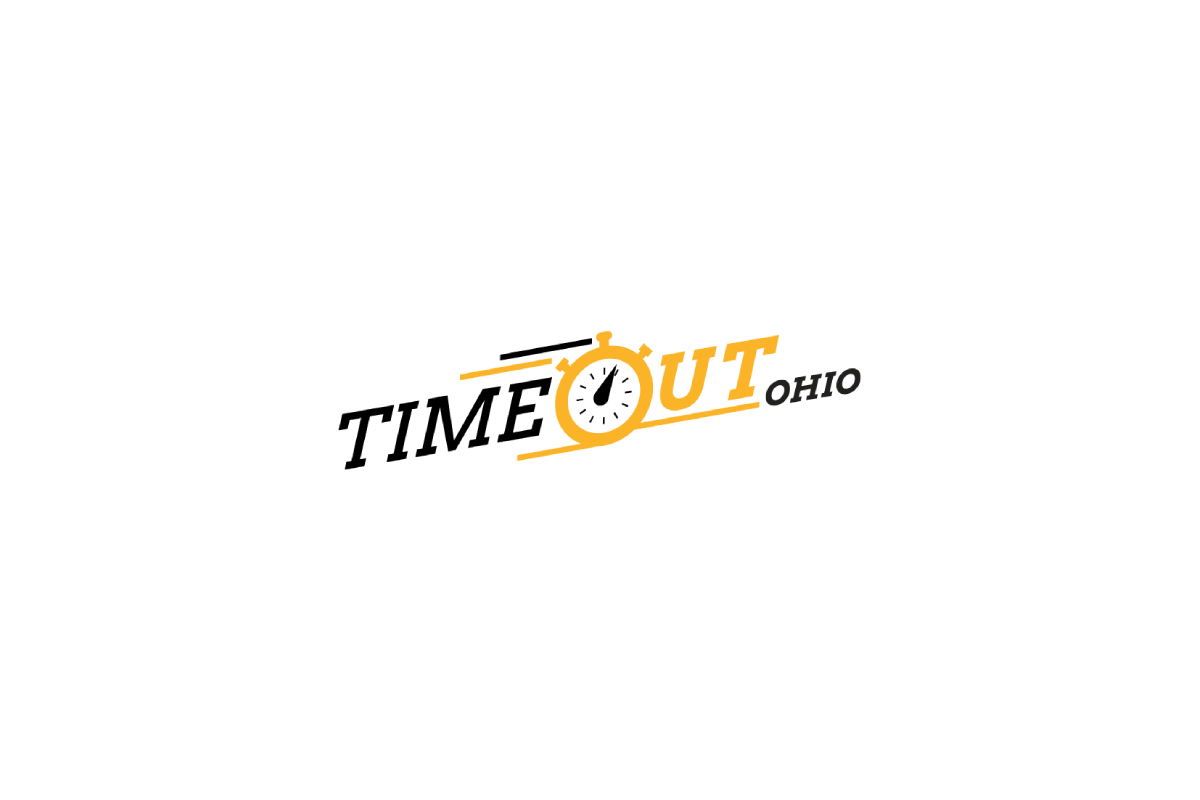 Time Out Ohio (TOO), which offers individuals the ability to ban themselves from both Ohio's brick and mortar casinos / racinos, has teamed up with Gamban to offer state-wide access to software that blocks online gambling sites and apps across all of a person's devices.
Ohio is the first state in the US to offer this kind of support and protection.
The partnership will see TOO provide effective aid for any individual looking to self-ban from gambling, free-of-charge. Individuals can sign up to Gamban alone if they just want to block online gambling, or they can use both TOO and Gamban together to ban all gambling including offline. 
Jimmie Hicks, Deputy Director of Responsible Gambling at Ohio Lottery Commission said: "A Gamban one-year subscription is being offered at no cost to anyone looking for protection from mobile sports betting and other online gambling coupled with Time Out Ohio or as a stand alone protection."

Gamban also works with FanDuel, Unibet, Bally's and WagerScore in the US, giving those experiencing harm from gambling access to their software for free. 
Gamban's co-founder, Matt Zarb-Cousin, said: 
"Time Out Ohio is a fantastic voluntary program that helps individuals who are at risk at a time when gambling harm is increasing. Our goal is to help people regain control and balance of their life, without compromising on the benefits of new technology. Through this partnership, they can do that. 
"We hope other states will follow the lead of Ohio, which has been incredibly forward-thinking at a time when mobile sports betting across the US is growing rapidly."
In the UK, Gamban works with the self-exclusion scheme GAMSTOP and the leading treatment provider GamCare to give those experiencing harm from gambling access to their software for free. Gamban is also available for free through Norsk Tipping in Norway and Veikkaus in Finland.
With the introduction of mobile sports betting in Ohio, the Ohio Lottery and Casino Control Commissions developed a fully online version of the Voluntary Exclusion Program, TimeOutOhio .com. Anyone wanting to be excluded from Ohio gambling sites may self-ban from their computers or mobile phones. 
Players self-banning via TOO will be offered the opportunity to claim a fully paid for one year Gamban licence. Once the player signs up to and installs Gamban, it's designed to be as difficult to remove as the various devices allow, while providing a balance between protection and intrusion.
INSIDE THE POCKET (ITP) LAUNCHES HOTSPOT JOGOS FOR BRAZILIAN OPERATOR HOTSPOTBET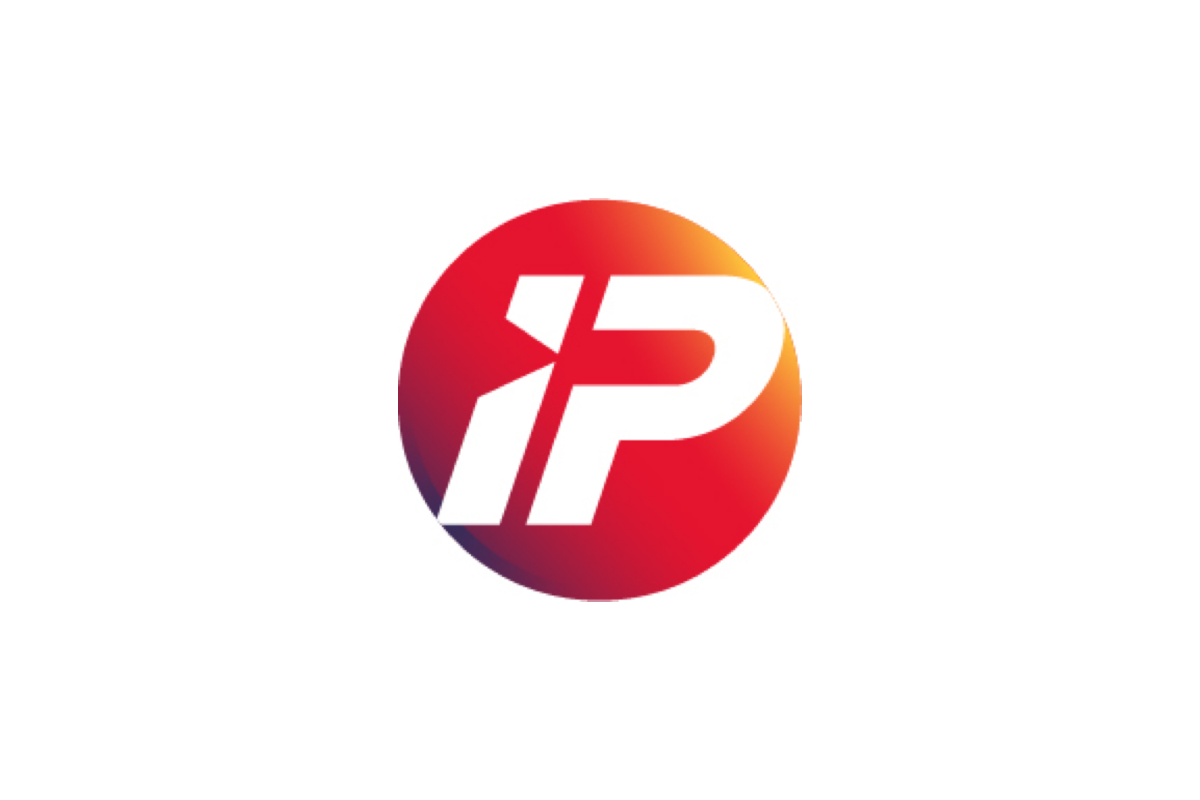 Inside The Pocket (ITP) the world's only free-to-play and pay-to-play (F2P & P2P) aggregation platform, has partnered with rising-star operator HotSpotBet to boost acquisition and retention in Brazil around its growing client-base.
ITP has accordingly launched a breakthrough F2P offering for this key emerging market in the form of HotSpotJogos, a localised website supporting a series of engaging free-to-play (F2P) games which have already proven themselves to open flexible gateway through which to both acquire and retain customers in an international landscape of tightening regulatory ropes.
As operators look to new emerging markets, F2P solutions that track localised player proclivities are proving the reliable differentiator for operators who want to broaden their brand's appeal and have discovered that obsolete bonusing techniques represent a race to the bottom.
This deal follows on the heels of a breakout performance for ITP at last year's World Cup football, where it was tasked by leading local Brazilian operator, Pixbet, to create a bespoke slate of F2P games and a dedicated F2P website across the Qatar tournament. That new-account success informed a case study, premised on the acquisition and subsequent retention of a loyal audience, which proved pivotal in securing this HotSpotJogos assignment from HotSpotBet. Moreover, ITP has also teamed up with a major global affiliate to help optimise its Meta spend in Brazil, demonstrating a deep understanding and array of analytics tools for this key market.
ITP's single-integration approach for one or multiple products delivers, in complementary fashion, customer engagement and retention across various products as sports betting regulation remains on the cusp of rolling out across Brazil's legalised framework, with the Brazilian Ministry of Finance publishing ordinances for operators to apply for fast-track licensing earlier this month. ITP stands apart from any competitor in the F2P and P2P content market, in that through a one simple integration, it opens up an entire market of 30+ free-to-play and pay-to-play content providers.
HotSpotBet's next-generation sportsbook and igaming platform runs off unique pricing models – allowing users to enjoy sophisticated and reactive in-play odds up to the last second of a game, with competitive pricing on all sports. This service arrives in good time for the ongoing international football league seasons, and a wider sporting schedule of 24/7 global activity. Its modern, modular technology also helps to overcome local regulatory challenges with a light physical deployment backed up by centralised control systems.
A HotSpotBet spokesperson said: "Collaborating with ITP on HotSpotJogos has been a fantastic journey so far. They share our values and vision and we look forward to putting our combined shoulders to the wheel to make HotSpotBet the best sportsbook in Brazil over the year ahead.
"We were initially taken with ITP's success at last year's World Cup and saw an immediate opportunity for us to roll out a more dedicated ongoing program around F2P for HotSpotBet over the coming months.
"The engaging gameplay and localized flexibility of our HotSpotJogos games has already helped generate clear spikes in acquisition and retention for, and provides us with a clear pathway in the white-hot Brazilian market, underscoring ITP's innovative portfolio of native and third-party products as we go along.
"Latin America, while fragmented, is comprised of countries that are overwhelmingly football-focussed, with scope to cross-sell into other sports as they become popular, or reach their optimum seasons peaks, like basketball or baseball. Working with ITP's varied catalogue, we can spin up new games across other emerging LatAm markets as we look to light up further territories with HotSpotBet's versatile sportsbook.
Hussain Naqi, Founder and CEO of Inside The Pocket, said: "We saw that at last year's football World Cup, the most important and most watched football competition in the world – especially amongst Brazil's football-mad fanbase – that the largest home-grown operator executed far better than some of the global behemoths eyeing the Brazilian space simply because they knew their end users so intimately.
"Other local sportsbooks and media companies across the regulating Brazilian marketplace have also elevated their acquisition and retention targets via F2P, so it's exciting to have already showcased the dexterous performance of ITP in this space, and to now be leading the LatAm charge on Brazil with HotSpotBet.
"Thanks to our software and platform partners, we were able to construct and curate this customized website, HotSpotJogos, from scratch. They couldn't have been more collaborative and responsive. And based on encouraging performances in both acquisition and retention metrics, it seems HotSpotBet's new customers are loving these local touches, too.
"Having developed some vital expertise in the F2P domain in Brazil by working hand-in-hand with proven operators and a major industry affiliate, ITP's data mastery and marketing success stories will only continue for our partners across emerging territories like Brazil. We are ideally placed to leverage such opportunities because we can diversify content, leverage consumer data and segment it for our clients as the Brazilian coalesces into more definitive shape over the coming months. Our complementary partners at marketing analytics and geolocation are also affording ITP unique consumer insights that will allow us to hyper-localise audience communication around a variety of other mass-media sporting events on the horizon in 2024."