Hacksaw Gaming Partners with High Flyer Casino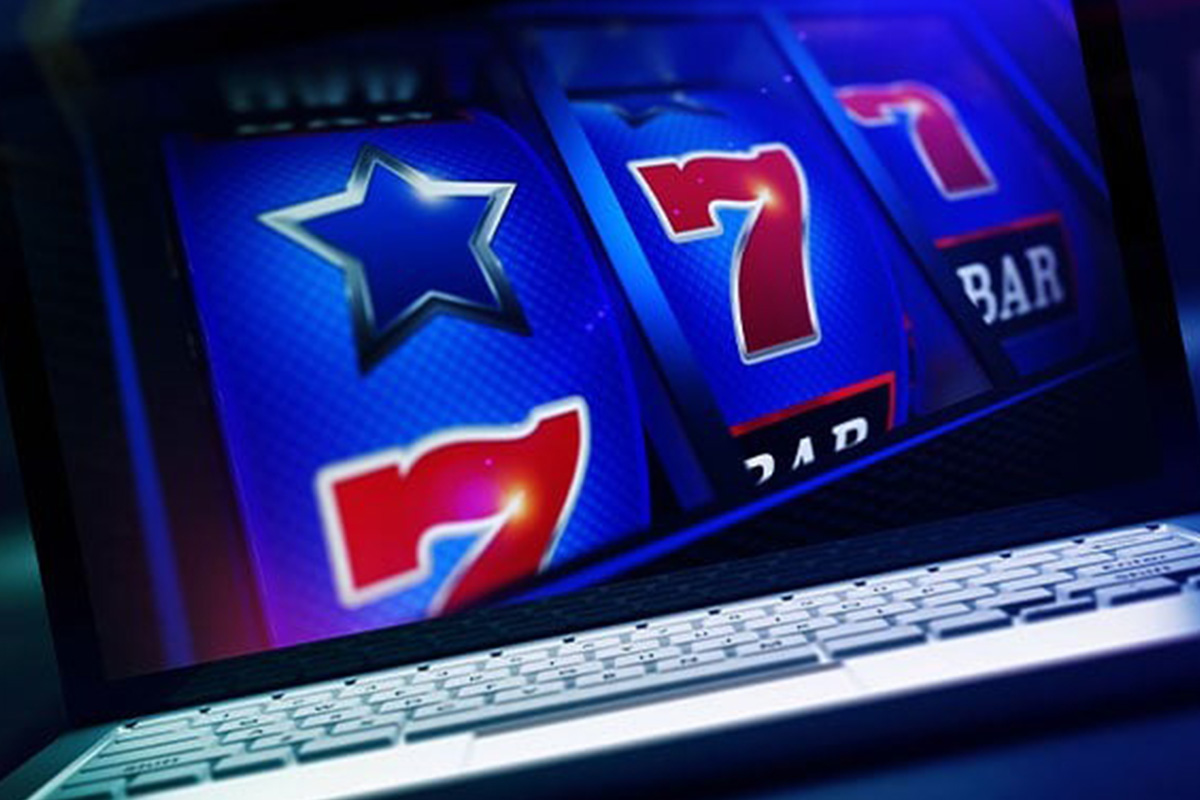 Hacksaw Gaming has partnered with High Flyer Casino to launch its games on its online casino platform.
The site, Highflyercasino.com, will integrate a number of slot titles from the iGaming supplier for its players.
"We are thrilled to introduce Hacksaw Gaming's outstanding slot games to our valued players in Ontario," Head of Gaming at High Flyer Casino said.
"Our aim is to continuously enhance our online casino offering, and this collaboration with Hacksaw Gaming aligns perfectly with our vision.
"We are confident that this exciting addition to our portfolio will further elevate the gaming experience for our High Flyers."
The slots from Hacksaw Gaming will be offered alongside over 100 exclusive titles on the High Flyer Casino platform.
A spokesperson for Hacksaw Gaming said: "We're delighted to broaden our presence in Ontario courtesy of a partnership with High Flyer Casino in a deal that grants its players access to fan-favorite titles like Wanted Dead or a Wild, Hand of Anubis, and many more.
"High Flyer Casino remains a popular choice for Ontario's discerning slot fans – a site that matches our own relentless pursuit of excellence and we look forward to a mutually beneficial relationship."
NorthStar Announces New Partnership Agreement with BettorView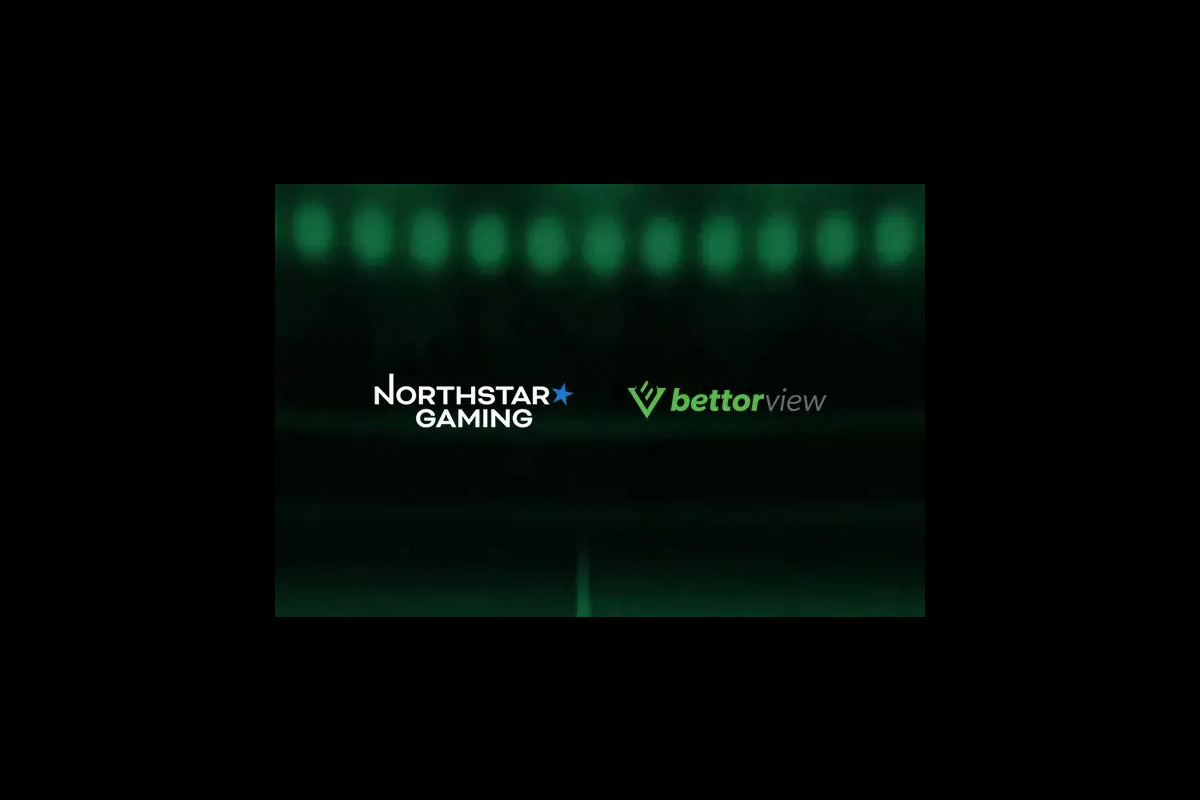 NorthStar Gaming has announced that it has entered into a partnership agreement with BettorView that will enable NorthStar to engage with consumers in restaurants and bars across Ontario. The partnership provides NorthStar with the opportunity to further expand player acquisition across both sports wagering and online casino in a frictionless and convenient manner.
"Partnering with BettorView will fuel growth and expansion of the NorthStar Bets player base, while also increasing brand awareness amongst priority audiences. The restaurant and bar space is a great sector to reach target consumers who have a high propensity to wager and are often watching live sports and games in a social environment," said Michael Moskowitz, Chair and CEO of NorthStar Gaming.
As BettorView's first Canadian iGaming partner, NorthStar will be able to build brand awareness, drive consumer engagement and strengthen its presence in both restaurant and bar environments.
"NorthStar is the ideal partner for us to initiate our entry into Canada with our technology. Our technology allows our gaming and venue partners to customize and localize content so that it fully resonates for sports fans, while also educating them on sports betting and responsible gambling in general. As a Canadian-owned gaming brand with deep Ontario roots, NorthStar shares our appreciation for authentically reaching Ontario sports fans, and we're proud to partner with them," Javier Vargas, CEO of BettorView, said.
BettorView reaches consumers through a propriety plug-and-play solution that serves sports betting content to hundreds of venues through its patented technology. BettorView optimizes and customizes the consumer experience to ensure guests receive the most relevant sports and sports wagering information, leading them to spend more time on the platform. Just as importantly, BettorView has continued to extend its commitment to feature safe and responsible gambling content on all of its screens.
iGaming Ontario to Request Proposals for a Centralized Self-Exclusion Solution in Early 2024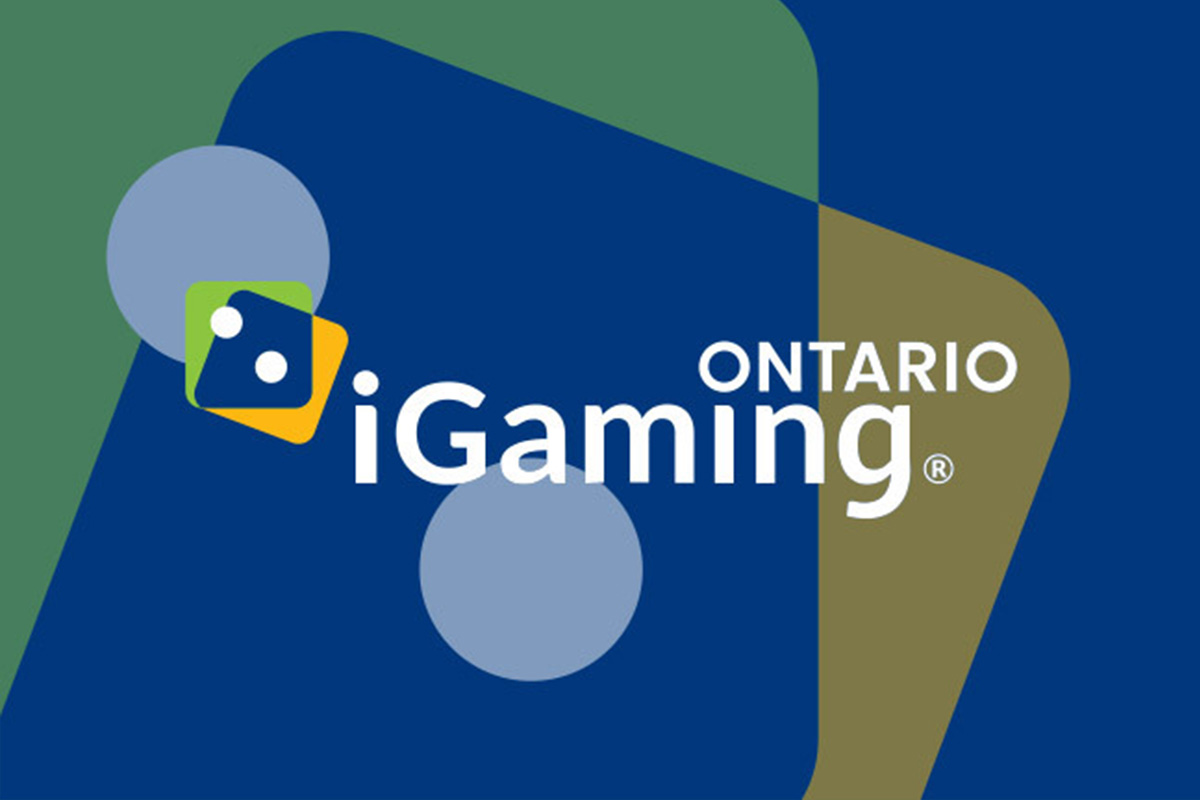 iGaming Ontario (iGO)'s vision is to lead the world's best gaming market, which includes building a safer and more enjoyable experience for all igaming players in Ontario. To support players who decide to stop or take a break from gambling, iGO is going to issue a request for proposals (RFP) in early 2024 for a centralized self-exclusion solution that will enable a player to self-exclude from all Ontario regulated igaming operators in a single registration process.
Given the coordinated nature of the program across all regulated igaming operators, including Ontario Lottery and Gaming Corporation (OLG)'s igaming site, the successful bidder will be expected to develop and implement a centralized self-exclusion system that integrates with all operator systems and supports players' self-exclusion registration, renewal, and reinstatement.
The following are iGO's principles for centralized self-exclusion:
PLAYER FOCUSED – to provide options to players to support their commitment to take a break, to ensure processes are easy to use with minimal barriers and challenges, and to offer a seamless connection to relevant support services.
SUPPORTIVE – to deliver and execute the program in a non-stigmatized, non-judgmental manner; to be supportive and encouraging so that players feel good about registering in self-exclusion.
TRANSPARENT – to ensure expectations and consequences for players and Operators are clear and information is comprehensive and well-promoted.
SECURE – to ensure player information is securely protected and shared only with relevant employees for the purposes of administering the program.
ROBUST – to implement strong processes and procedures bolstered by secure, responsive, and highly available technology to enable an effective program that supports a player's goals.
VIABLE – to develop systems and procedures that are manageable and practical for Operators to implement.
With these principles in mind, iGO is seeking interest from responsive and nimble companies that are able to build modern, innovative, secure cloud-based SaaS solutions that are high-profile, public-facing and critically important to building and maintaining the trust and confidence of a wide range of stakeholders. The successful bidder will partner with iGO on a multi-year program to develop best-in-class user experiences by leveraging modern, innovative technology.
Some features for an effective centralized self-exclusion solution include:
Allowing players to create and manage their self-exclusion profile and including Know Your Client (KYC) identity verification
Providing players with easy access to self-exclusion at any time including while they are gambling on any regulated igaming website
Having registration, renewal, and reinstatement processes that are intuitive, simple and offer supporting information.
Rivalry Corp Reports Record Third Quarter 2023 Results, Reaffirms H1 2024 Profit Guidance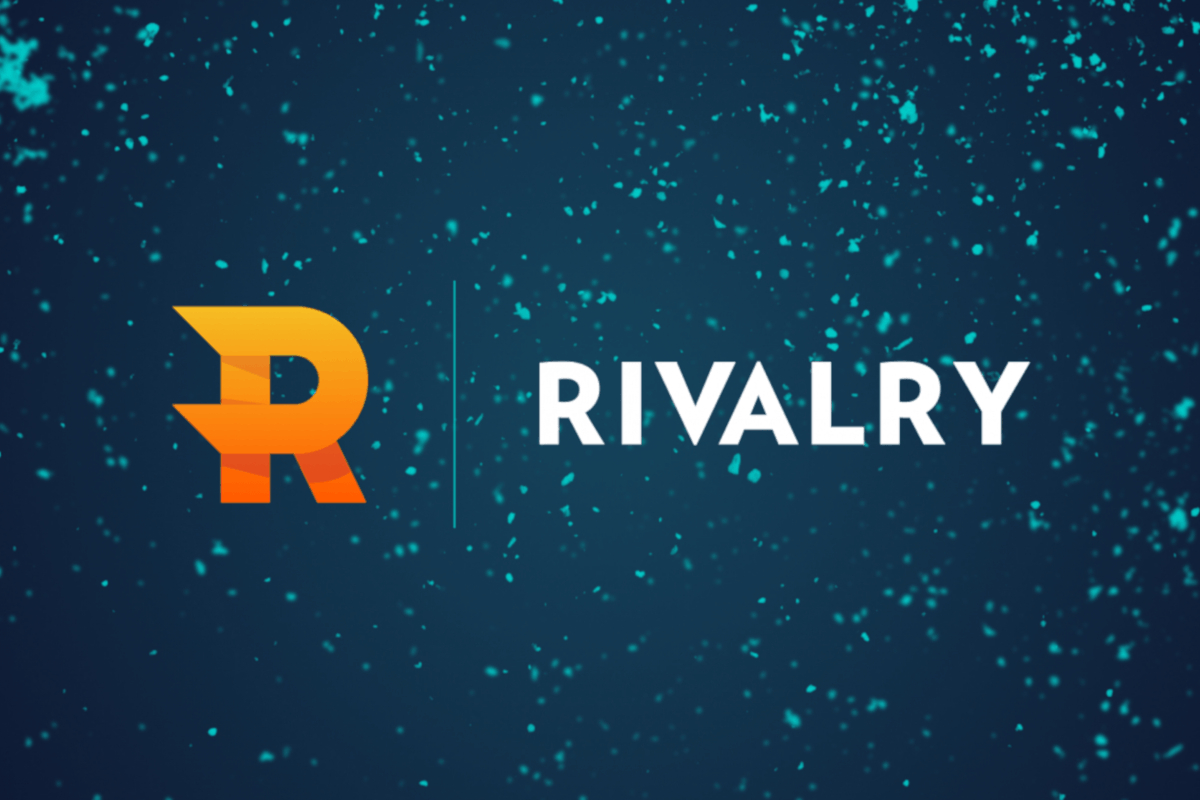 Company achieves record Q3 against reduced marketing spend and flattened Opex, highlighting operating leverage; strongest customer KPI's on a year-to-date basis in Rivalry Corp's history; positioned to accelerate growth with recently announced $14M capital infusion
Betting handle of $105.7 million, up 50% year-over-year, while reducing marketing spend 13%.
Revenue of $8.7 million, a 22% increase year-over-year.
Gross profit of $4.0 million, up 90% year-over-year.
Casino has grown to approximately half of the company's betting handle in Q3, demonstrating ability to cross-sell next generation bettors and drive growth against unseasonably low viewership in select Q3 eSports events.
Year-to-date customer KPI's the strongest in company history: all-time high average handle per customer, average revenue per user and record low cost of customer acquisition.
Year-to-date betting handle has increased 127%, revenue by 70% and gross profit up 175% over the first nine months of 2022. Achieved while reducing marketing spend, highlighting the inherent operating leverage in the business.
Subsequent to the quarter end, Rivalry Corp completed a $14 million capital infusion that strengthens the balance sheet and provides the company with capital to pursue growth and profitability at the same time.
Company re-affirms guidance, anticipates achieving profitability in H1 2024.
Announces virtual investor day to be held on January 17, 2024.
Rivalry Corp (TSXV: RVLY) (OTCQX: RVLCF) (FSE: 9VK), the leading sportsbook and iGaming operator for Millennials and Gen Z, today announced its financial results for the three and nine-month periods ended September 30, 2023. All dollar figures are quoted in Canadian dollars.
"We are proud to have delivered a record third quarter while exercising discipline on costs amidst a challenging capital markets environment for growth companies," the co-founder and Chief Executive Officer for Rivalry Corp, Steven Salz, said. "Now, with our recently announced capital infusion, we will be able to go back on the offensive, while still maintaining our path to profitability.
"Years of consistent performance, flattened Opex multiple quarters in a row, demonstrated triple-digit growth year-over-year across core metrics year-to-date with all-time high average handle per customer, average revenue per user and record low cost of customer acquisition over that same period gives me high conviction in Rivalry Corp's future. It is this proven operating leverage, supported by an improving sportsbook margin profile resulting in more revenue per dollar wagered now fuelled by growth capital, that is creating a significant opportunity set for Rivalry Corp. It is that combination which gives us confidence to reaffirm our first half 2024 profitability guidance."
Third Quarter 2023 Highlights:
Betting handle for Q3 2023 was $105.7 million, an increase of $35.4 million or 50% from $70.3 million in Q3 2022.
Revenue was $8.7 million in Q3 2023, a record result for a third quarter, representing an increase of $1.6 million or 22% from $7.1 million of revenue in Q3 2022.
Gross profit was $4.0 million in Q3 2023, an increase of $1.9 million or 90% from $2.1 million of gross profit in Q3 2022.
The casino segment generated approximately half of total betting handle ($50.4 million). Recent casino product launches including a custom-branded slots category, a new original game Cash & Dash and the release of Casino.exe on our iOS mobile app in Ontario set the stage for continued growth and increased player wallet share.
Modest decline in operating expenses sequentially continues the trend of effective cost management while still maintaining significant year-over-year growth rates at the company.
Net loss was $5.6 million for Q3 2023, a 6% reduction from the net loss of $6.0 million in Q3 2022 and 12% decrease sequentially.
Rivalry Corp launched an industry-first same-game parlay product for eSports within the quarter, supporting an improved sportsbook product mix and contributing to an enhanced margin profile.
The company had $7.4 million of cash and no debt as at September 30, 2023.
On November 15, 2023, Rivalry Corp strengthened its balance sheet with the announcement of a private placement offering of $14 million principal amount senior secured convertible debentures to scale several strategic verticals across marketing, product development and geographic expansion.
Year-to-Date 2023 Highlights:
Betting handle for the nine-month period ended September 30, 2023 was $338.1 million, an increase of $189.2 million or 127% from $148.9 million in the comparable period of 2022 while marketing spend decreased by 8%.
Revenue was $29.2 million in the first nine months of 2023, representing an increase of $12.0 million or 70% from $17.2 million of revenue the previous year.
Gross profit was $13.2 million in the first nine months of 2023, an increase of $8.4 million or 175% from $4.8 million of gross profit a year earlier.
Net loss of $15.2 million in the nine-month period ended September 30, 2023, a reduction of $3.6 million compared to a net loss of $18.8 million over the same period in 2022.
Investor Day:
Rivalry Corp is pleased to announce a virtual investor day to be held at 10:00am EST on January 17, 2024. The company will discuss its outlook for 2024, growth initiatives, upcoming product innovations and insights into the Gen Z consumer. More details will be revealed in the coming weeks.
Investor Conference Call:
Management will host a conference call at 10:00am EST on Wednesday, November 29, 2023 to discuss the company's third quarter 2023 financial results.
Dial-in: 888-886-7786 (toll free) or (+1) 416-764-8658 (local or international calls).
Webcast: A live webcast can be accessed from the Events section of the company's website at www. RivalryCorp .com. A replay of the webcast will be archived on the company's website for one year.
Rivalry Corp's financial statements and management discussion and analysis for the period ended September 30, 2023 are available on SEDAR+ at www. SedarPlus.ca and on the company's website at www. RivalryCorp .com.
Stock Options:
The company also announces that it has approved a grant of stock options, pursuant to the terms of the company's equity incentive plan, to an investor relations service provider. A total of 44,444 stock options have been awarded to such investor relations service provider. The stock options will be exercisable at an exercise price equal to the closing price of the subordinate voting shares on the TSX Venture Exchange two trading days following the issuance of this press release, for a period of five years from the date of the grant. The stock options vest in equal quarterly instalments over a period of twelve months, commencing on the three-month anniversary of the date of the grant.