Level Up: The Hottest Trends at Cutting-Edge New Casinos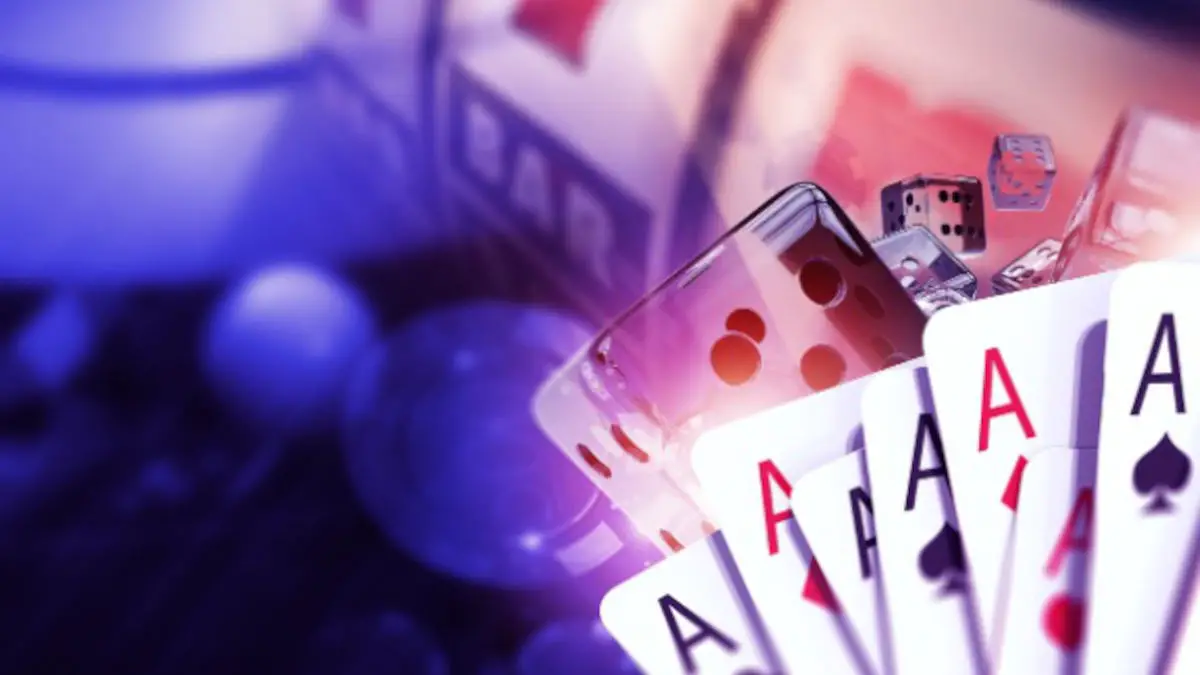 Online casinos had to step up to ensure they have a real chance of being on the top of the market. From only allowing a couple of people to spin 1D reels to creating VR blackjack tables, the world of casino games changed and brought more appealing features for players.
Casino Alpha keeps a close eye on the latest trends in the online casino space. In 2023, we see some exciting developments with new casinos as they leverage performant technology to compete with operators.
One huge trend is the focus on mobile optimisation – new casinos know that a slick, user-friendly app and mobile site are now essential. Players want the flexibility to enjoy games on the go, so mobile compatibility is key.
Gambling on different devices
The first thing that sets the industry on high grounds is the adaptability to devices other than computers or laptops.
The rise of smartphone usage allowed gambling businesses to develop their platforms to smaller screens. In-browser mobile gaming is nowadays as safe as any other form of punting. However, the industry giants did not stop at this. Lately, more and more casinos have dedicated apps you can find and download from the Google or Apple store. Some even offer extra bonuses for doing this.
Moreover, you can test casinos on tables and even smartwatches. For example, Apple Watch allows you to spin the reels by using Siri and the autoplay button of the game.
Game Trends In 2023
The latest live casino games have taken immersion to the next level. Players can now enjoy live dealer games with real-time interaction with other players and the dealer. The set-up has multiple camera angles to ensure fairness.
Megaways and Cluster Pays Mechanics are the new paylines in slot games. These types of payments change the dynamic and layout of the classic 5×3 grid. Megaways can reach up to 4500 ways of winning. For clusters, you only need two symbols of the same type next to each other to win.
Moreover, almost all new casino games attract players with gamification elements like tournaments and loyalty systems. They keep the players engaged more and reward them accordingly. 
Progressive Networks and Jurassic Park Slots
Punting platforms created sponsorships or bought rights to use specific brands' ideas or characters. That's why you can find slots with TV shows, celebrities, stars, characters and even trendy books. All these games are 3D with interactive gameplay. 
In fact, one of the most popular slots at the moment is based on Game of Thrones. 
Besides better graphics ideas, you can play progressive slots with people from all around the world. Progressive jackpots adopted a technology that allows you to interconnect and win larger prize pools.
Payments with enhanced security
Observing how newer casinos have found innovative ways to meet security and anonymity demands is fascinating. They did it primarily through e-wallets and digital coins. 
E-wallets have a shield of extra security by acting as intermediaries between players and casinos. As a player, you can deposit and withdraw money with minimal effort and a lot faster compared to the classic payments. 
Cryptocurrencies have a noteworthy particularly: anonymity for players. If you use crypto for transactions, you can skip some of the sign-up process and not reveal your sensitive data. This idea also shortens the time your gambling account is being processed and verified. 
Immersive Casinos: XR, AR, VR 
Online casinos invested in creating products compatible with each type of extended reality. Even though they need specialists and testers for each, casinos don't give up potential clients.
VR headsets let you fully experience casino games in a 3D world. You can look around and interact with the virtual casino using controllers.
Unlike VR, augmented reality literally uses your device's camera to bring the game inside your room. For example, you could play roulette on your kitchen table with AR, making the wheel appear on your table. Extended reality works with both mechanics and is the most complicated to tame. However, it is highly likely to start seeing VR casinos on the international market in 2025. 
Better services bring customers back
Online gambling sites don't miss any chances of improvements and expansions. They look at the trends, the market and the players and combine them in a balanced manner, sometimes by providing free spins or other perks. 
Although the industry is heavily regulated and pays numerous taxes, casino sites still manage to surprise us with new inventions. Moreover, they include the safest transactional processes, the best software and the latest technologies to ensure better gambling sessions for you. So, pick a trustworthy platform, and see for yourself!
Jackpot Digital Receives License to Install Three Jackpot Blitz(R) ETGs at Jackson Rancheria Casino Resort in California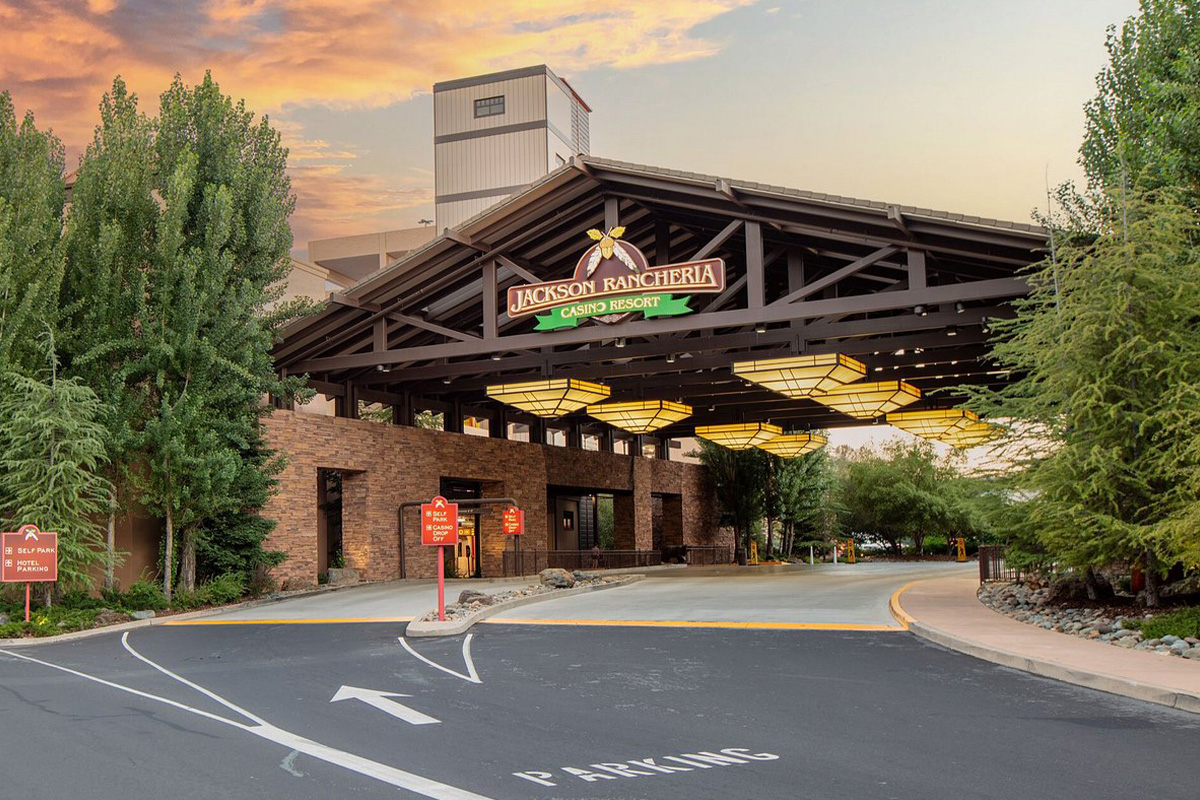 Jackpot Digital has announced that it has received licensing approval from the Jackson Rancheria Tribal Gaming Agency, the regulator for Jackson Rancheria Casino Resort located in Jackson, California. The vendor's license was the final step required for the Company to install Jackpot Blitz ETGs at Jackson Rancheria. The Company is now scheduling installation for three of its next-generation, dealerless Jackpot Blitz ETGs at the property.
Each new table installed will represent additional monthly recurring revenue to the Company.
In addition to Jackpot's cruise ship customers, which include Carnival Cruises, Virgin Voyages, Princess Cruises, Holland America, AIDA, and Costa Cruises, Jackpot has announced land-based installations or orders in 12 states and territories in the US and growing, including California, Kansas, Louisiana, Michigan, Minnesota, Mississippi, Montana, Nevada, Oregon, South Dakota, US Virgin Islands, Washington, as well as several international jurisdictions.
iGaming Ontario to Request Proposals for a Centralized Self-Exclusion Solution in Early 2024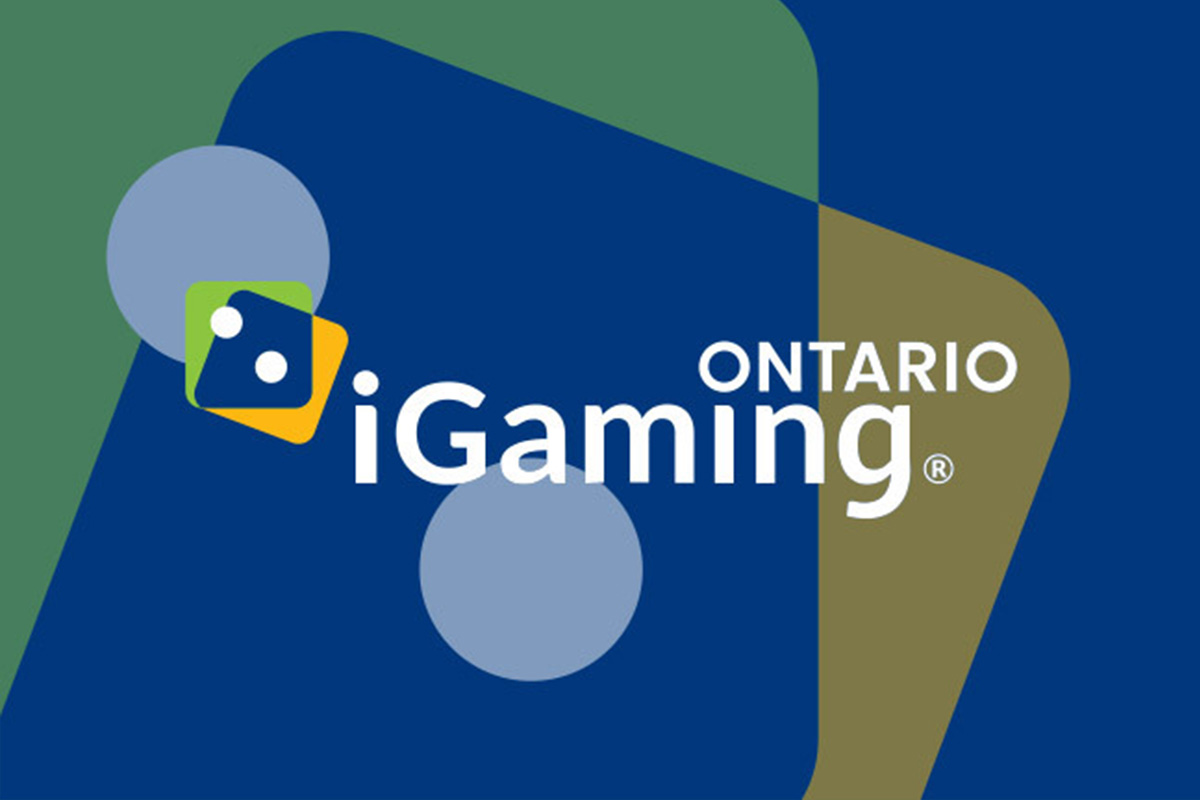 iGaming Ontario (iGO)'s vision is to lead the world's best gaming market, which includes building a safer and more enjoyable experience for all igaming players in Ontario. To support players who decide to stop or take a break from gambling, iGO is going to issue a request for proposals (RFP) in early 2024 for a centralized self-exclusion solution that will enable a player to self-exclude from all Ontario regulated igaming operators in a single registration process.
Given the coordinated nature of the program across all regulated igaming operators, including Ontario Lottery and Gaming Corporation (OLG)'s igaming site, the successful bidder will be expected to develop and implement a centralized self-exclusion system that integrates with all operator systems and supports players' self-exclusion registration, renewal, and reinstatement.
The following are iGO's principles for centralized self-exclusion:
PLAYER FOCUSED – to provide options to players to support their commitment to take a break, to ensure processes are easy to use with minimal barriers and challenges, and to offer a seamless connection to relevant support services.
SUPPORTIVE – to deliver and execute the program in a non-stigmatized, non-judgmental manner; to be supportive and encouraging so that players feel good about registering in self-exclusion.
TRANSPARENT – to ensure expectations and consequences for players and Operators are clear and information is comprehensive and well-promoted.
SECURE – to ensure player information is securely protected and shared only with relevant employees for the purposes of administering the program.
ROBUST – to implement strong processes and procedures bolstered by secure, responsive, and highly available technology to enable an effective program that supports a player's goals.
VIABLE – to develop systems and procedures that are manageable and practical for Operators to implement.
With these principles in mind, iGO is seeking interest from responsive and nimble companies that are able to build modern, innovative, secure cloud-based SaaS solutions that are high-profile, public-facing and critically important to building and maintaining the trust and confidence of a wide range of stakeholders. The successful bidder will partner with iGO on a multi-year program to develop best-in-class user experiences by leveraging modern, innovative technology.
Some features for an effective centralized self-exclusion solution include:
Allowing players to create and manage their self-exclusion profile and including Know Your Client (KYC) identity verification
Providing players with easy access to self-exclusion at any time including while they are gambling on any regulated igaming website
Having registration, renewal, and reinstatement processes that are intuitive, simple and offer supporting information.
A $1 Million Amenity is Coming to the Former Buffet Space at Golden Nugget Casino Biloxi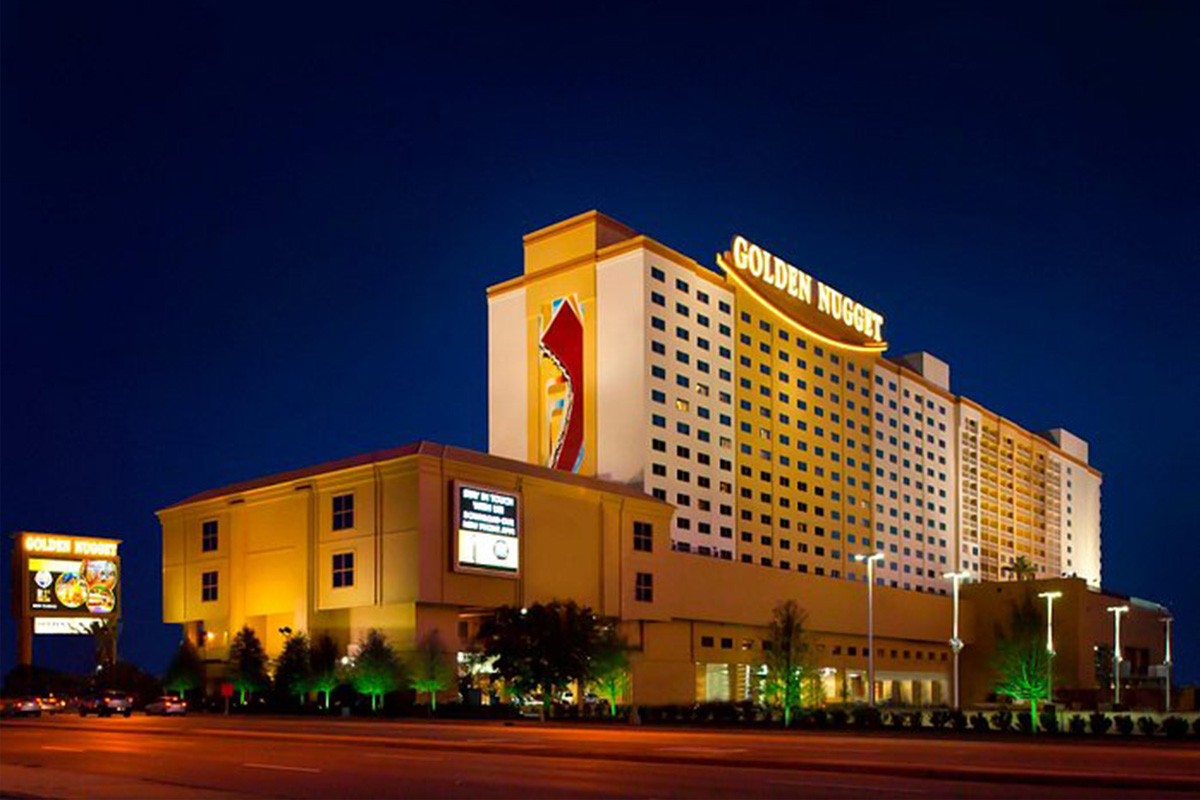 Golden Nugget Casino Biloxi was one of several Coast casinos where the buffet didn't return after the pandemic, and now that space is about to be repurposed.
Golden Nugget and DraftKings announced Tuesday the addition of a high-tech retail sportsbook area that will open in January.
"We are in the process of building that now," said general manager Chett Harrison. The plan is to invest about $1 million and have the new area ready by early January for the playoff games and the Super Bowl.
"It's going to be a grand place to watch a game," he said.
A portion of the former buffet area will become the expansive DraftKings Sportsbook, with video walls and state-of-the-art LED screens that he said will be "the largest seamless screen on the Mississippi Gulf Coast".
The viewing area will get about 40 of the big, comfortable lounge chairs, he said, and food and drinks will be available during the big games. Placing a bet will be streamlined by 17 live betting kiosks and five betting windows.
The sportsbook at Golden Nugget Casino Biloxi now is powered by DraftKings' products and technology after the company bought out the former supplier of the services at the Biloxi casino.
Customers will have access to many of the same features available on the DraftKings Sportsbook app, allowing them to place same game parlays, prop bets and a variety of in-play betting options.
"Together with the leadership team at DraftKings, we are creating an amenity that patrons can enjoy, while offering sports fans an unparalleled sports betting experience at one of the top entertainment destinations in Mississippi," Harrison said.
The current sportsbook and kiosks remain open while the new area is under construction. The new sportsbook will fill half of the former buffet at Golden Nugget Biloxi.