OpenBet Shatters Super Bowl Wagering Levels With 145% Growth and 65,000 bets per minute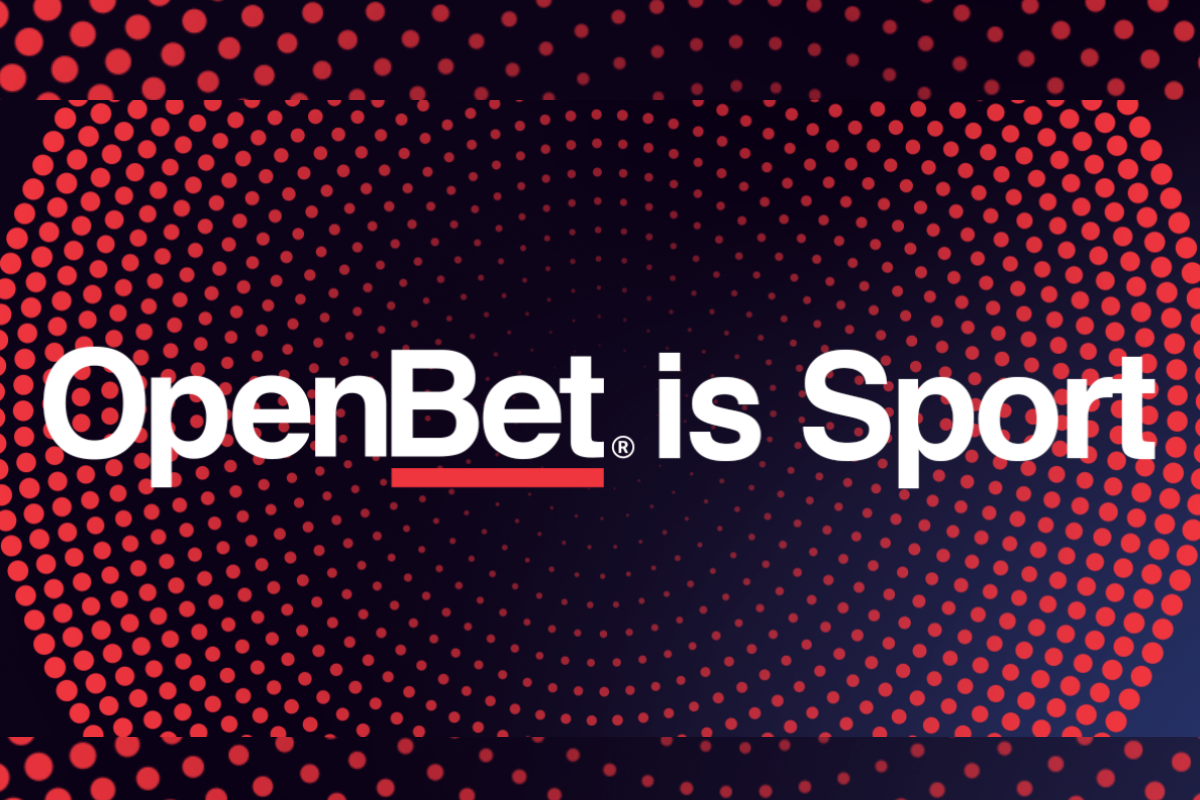 Same-game parlays account for 27% of all bets with the supplier's flawless performance during the big game
OpenBet's customers processed more than 13.6 million bets during last weekend's Super Bowl LVII, with more than $295 million staked during the big game that saw Kansas City Chiefs triumph over Philadelphia Eagles. The company's pioneering BetBuilder product handled 3.7 million bets, totalling $66.7 million in stakes.
The world leader in sports betting entertainment which services the globe's biggest sportsbooks reported 145% growth in total bets and wagers compared to last year's game, with a peak of 65,000 bets placed per minute. Same-game parlays powered by BetBuilder accounted for 27% of all bets placed, illustrating the continued appeal for this popular betting format from players across the US.
Other key observations from the big game include:
Average stake of same-game parlays was $20
In-play wagering accounted for 12% of all bets placed, 8% up on 2022 levels
BetBuilder requests peaked at 70,000 per minute
As expected, 95% of bets placed were with U.S. audiences
This record-breaking performance was driven by OpenBet's robust platform capabilities, strong content offering including 800+ markets, as well as the increase in legalized markets in operation enabling players to place bets in a safe environment.
Crucially, OpenBet's platform technology rose to the biggest sporting occasion by enduring zero downtime, ensuring the world's leading operators were able to deliver a flawless sports betting entertainment experience. Throughout the regular NFL season, OpenBet worked closely with its partners to deliver platform enhancements, while preparations for the big game took place months in advance to ensure the best offering possible.
Jordan Levin, CEO at OpenBet, said: "Super Bowl LVII was a thoroughly entertaining spectacle and major sporting events like this are moments that matter for our partners. Their investment behind player acquisition and retention relies heavily on searing technology and world class planning.
"The event showcased the importance of a superior content offer backed by robust and scalable platform technology. At OpenBet, we are experts in this field. This was illustrated by the fact we offered 800+ markets based on a variety of special outcomes, along with our BetBuilder solution which facilitated world class same-game parlay experiences. Strong performances like this further vindicate our position as a world leader in sports betting entertainment."
NJ Online Casinos Acquires The Domain NJ-Online-Casinos.io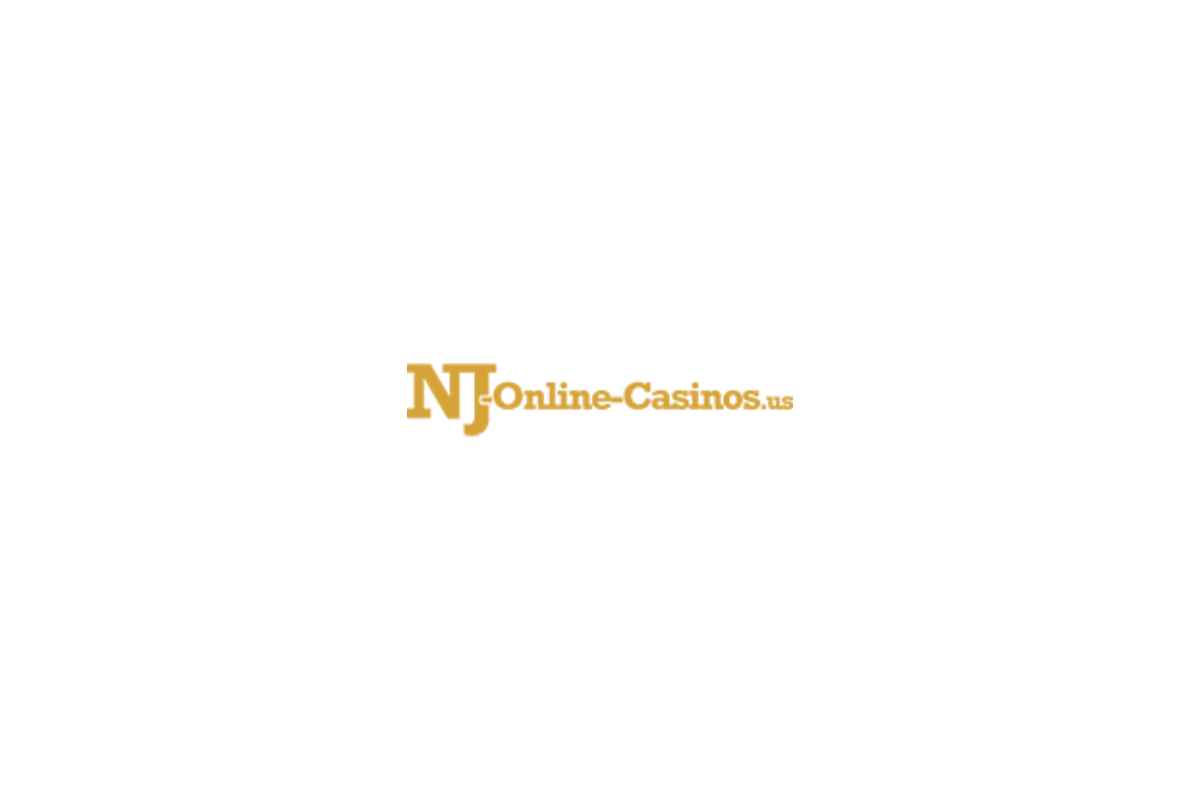 NJ online casinos, a website that lists and reviews all the regulated online gambling sites and casinos in New Jersey, is proud to announce that it has now acquired the domain nj-online-casinos.io.
The website is well established and relied upon by the online New Jersey gambling community for its unbiased, honest, and comprehensive reviews of online casinos that legally operate within the state. With the procurement of the new domain, NJ Online Casino hopes those seeking access to the latest promotions and bonuses offered at New Jersey casinos will discover the website and its extensive resource of gambling sites more easily.
NJ Online Casinos provides visitors to its website with an extensive list of the available online casinos in New Jersey and guides them through the ideal options to pick based on their unique preferences. These include casinos with a wide variety of casino games, such as blackjack, poker, or baccarat, the sites with the best promotional codes or welcome bonuses, and those that offer the most accessibility for users by additionally offering mobile versions of their websites or as downloadable apps.
A spokesperson from NJ Online Casinos said, "Considering all the online casinos New Jersey has to offer, it's not a surprise that people from other states are willing to travel to NJ to play. NJ casino online experience is something pretty unique. There are so many online NJ casino rooms with different characteristics that it is almost impossible to rank them. Thanks to the huge number of online casinos, the number of casino games and online slots NJ has to offer is simply incredible."
As well as its guidance on the most lucrative or immersive online casino to join in New Jersey, NJ Online Casinos also has a useful section on its website that is devoted to showing visitors the warning signs for non-reputable gambling sites and how to easily spot casinos that do not have a license to operate in New Jersey.
This commitment to user safety is furthered in the website's specialized section that discusses the most effective ways to set gambling limits (by placing a credit card limit, for example), as well as the true incentive of casinos' bonus offers, such as referral bonuses, welcome bonuses or no-deposit bonuses and what common terms utilized on gambling sites mean, like RTP (return to player.)
2023 PUBG MOBILE GLOBAL CHAMPIONSHIP RETURNS TO CROWN THE WORLD'S BEST TEAM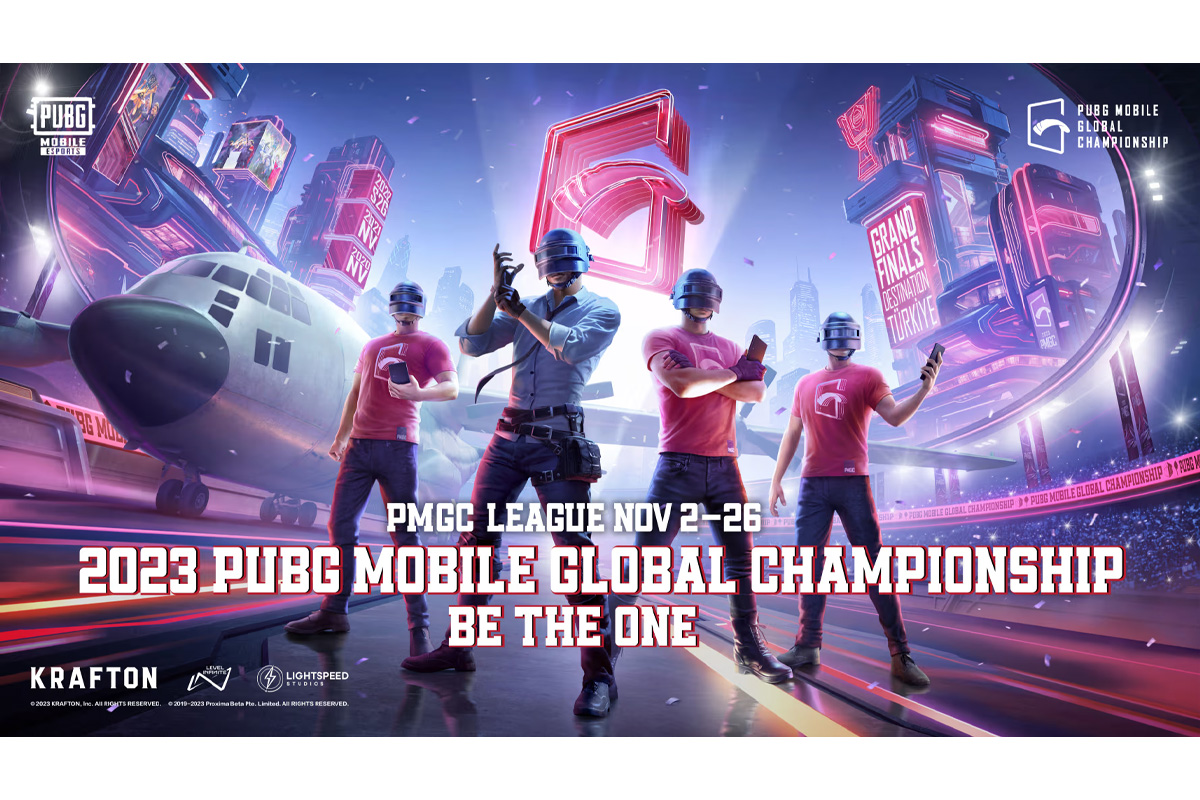 PUBG MOBILE Esports is excited to announce the crown jewel of the 2023 PUBG MOBILE Esports calendar, with the return of the PUBG MOBILE Global Championship (PMGC) for 2023! This tournament is the culmination of every battle, every challenge, and every triumph seen throughout this year's PUBG MOBILE Esports scene. 50 teams from around the world will prove their worth from November 2nd – December 10th, as they battle it out for their share of the $3 million prize pool and the title of PUBG MOBILE World Champion.
The 2023 PMGC League will take place in several stages through November, from November 2nd – November 26th. Participating teams will consist of qualifiers from various PUBG MOBILE Pro League (PMPL) and PUBG MOBILE Super League (PMSL) regions, and special invites. Fans can experience 6 exciting matches per day with 48 teams going head-to-head to secure their place in the 2023 PMGC Grand Finals.
Only the best of the best will advance to the 2023 PMGC Grand Finals to compete for the PUBG MOBILE World Champion title. From December 8th – December 10th, the 14 teams qualifying from the 2023 PMGC League and 2 special invite teams will take to the stage in Istanbul, Türkiye, for the opportunity to prove themselves the best PUBG MOBILE team on the planet.
It has been a thrilling year for PUBG MOBILE Esports, and fans will no doubt be looking to Vampire Esports for another fantastic performance. The team earned their second consecutive PUBG MOBILE World Invitational win this year, alongside their victory at the 2023 PUBG MOBILE Pro League in Thailand.
However, whilst the team has excelled in major events, they fell behind during the 2023 PUBG MOBILE Regional Clash between South East Asia and South Asia, finishing in 14th place. The return of the 2023 PMGC will be an opportunity for the Thai team to take centre stage once more and enjoy the limelight. This will be no easy feat, as other top talent teams like the Brazilian team Alpha7 Esports and Mongolian team Stalwart Esports will undoubtedly be preparing to take first place.
"The PUBG MOBILE Global Championship is an opportunity for the best of the best to get the recognition they deserve on the grandest stage of them all. This has been a fantastic year for PUBG MOBILE Esports, with record-breaking performances, new strategies, and unprecedented support from the fans. There's no doubt teams will give it their all for this final major tournament of 2023," said James Yang, Director of PUBG MOBILE Global Esports.
Ontario, get ready! RAW Group Hits the Market Ramping Up its Distribution Scope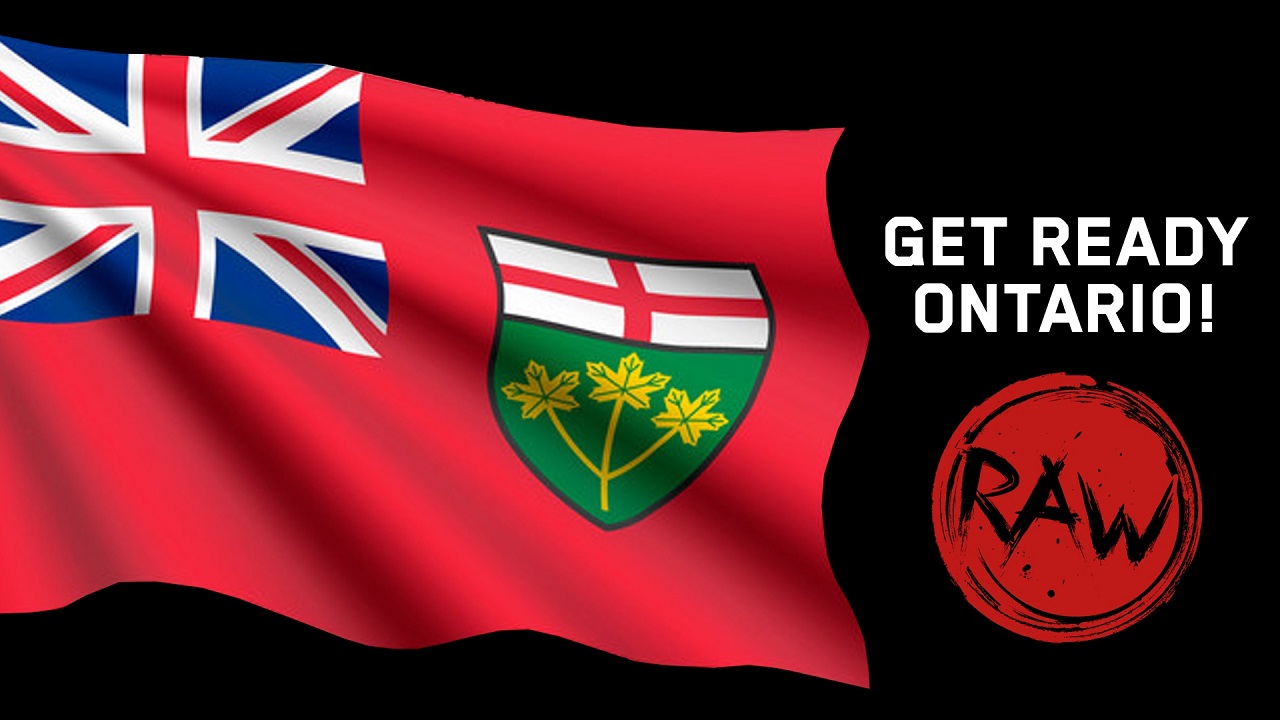 Provider behind SuperSlice®, SuperTracks® and SuperSymbols™ gets the nod to launch in Ontario
RAW iGaming, the studio that considers itself the pink shark in the sea of sameness, is set to blast monotony out of the market in Ontario after being given the green light to launch its games in the province for the first time.
RAW's full suite of in-house games will debut shortly with big name operators while players are being told to strap themselves in for the thrill ride.
RAW iGaming has made a name for itself through innovative, patent-pending mechanics such as SuperSlice®, SuperTracks® and SuperSymbols™, which deliver entirely new experiences that players in Ontario will now be able to enjoy for the first time.
For example, SuperSlice uses wheels instead of reels while SuperTracks uses pathways or tracks and the positioning of symbols on those to determine wins. SuperSymbols is the latest RAW innovation and sees adjacent matching symbols combine to create bigger image pixel counts, which in simplicity means the bigger the SuperSymbol, the bigger the win potential.
Some of RAW iGaming's exciting titles to hit lobbies in Ontario include Ave Caesar DynamicWays™, Raging Super2Ways SuperSymbols™ and the new Aztec SuperTracks™.
RAW's entry into Ontario forms part of wider plans to make its titles available to operators in all core regulated markets across the world. The studio already holds approvals in the UK, Sweden and Malta along with more than 10 other regulated markets and a busy roll out pipeline adding more soon.
Tom Wood, CEO of RAW Group, said its studio, RAW iGaming, believes its titles will bring something entire new to the Operator sites in Ontario and will help differentiate their portfolio's to stand out from rival brands.
"From the outset when we founded RAW in 2021, our mindset was fixed on pushing creativity, and mechanics to deliver games that excite players in ways that other slot games haven't even thought of. Our innovative products push boundaries but still deliver experiences that players recognise and want to play – a balance that is hard to strike.
"Our partners in the market either have a fast growing or an established player-base that exemplifies our growth strategy. We are honoured to see our titles in Canadian lobbies and for players to see why we are the pink shark in the sea of sameness."