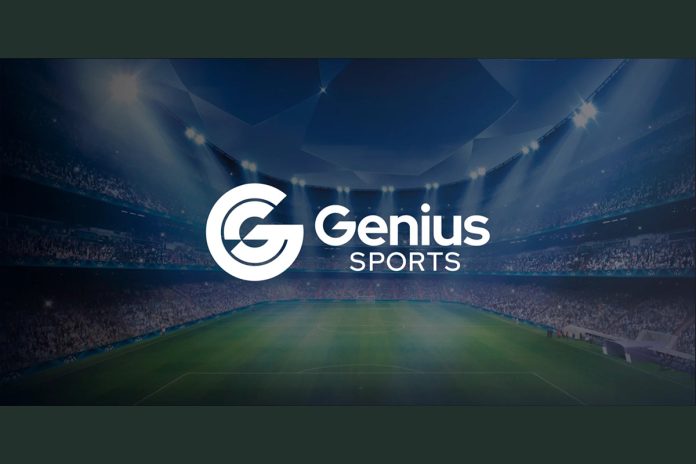 TSN, Canada's sports leader, and Genius Sports Limited have struck a new agreement to deliver cutting-edge broadcasts of NFL games on the newly launched TSN+ streaming product.
As the official data partner of the NFL, Genius Sports will power ground-breaking, augmented broadcasts throughout the upcoming NFL Playoffs and Super Bowl LVII, delivering a revolutionary experience for NFL fans on TSN+.
The augmented NFL feeds on TSN+ will provide fans with an all-new viewing experience that combines play-by-play data-driven insights, graphic overlays, visualizations, and more. By assimilating the NFL NGS data into the live broadcast, key player statistics such as the number of passes completed, rushing, passing, and receiving yards will be overlayed onto the live action, together with route trails, radar maps, and other on-field augmentations.
TSN+ broadcasts will feature Genius Sports' full suite of award-winning augmentation tools which power live feeds on competitions including the NFL, EPL, NBA, March Madness, and more. These unique, augmented NFL feeds are the latest live sports innovation from Bell Media's leading Canadian sports broadcaster, TSN, and are available to viewers only on TSN+.
TSN+ is a new direct-to-consumer streaming product available on TSN.ca and the TSN app, giving Canadian sports fans a way to enjoy more world-class games, races, matches, and events than ever before. TSN+ is available now for a limited-time free preview.
The augmented feeds available on TSN+ are additional to the live game coverage on TSN, CTV, CTV2, and RDS, who deliver games across the country in all of the league's broadcast windows. Bell Media is the exclusive television broadcast partner of the NFL in Canada.
"TSN+ allows fans to go deeper into TSN's world-leading live sports portfolio with augmented feeds, multi-casts, and additional featured content from our marquee properties, including the NFL. We're thrilled to partner with Genius Sports to deliver these world-exclusive, data-enhanced augmented broadcasts for the NFL Playoffs and Super Bowl LVII to TSN+ users," Shawn Redmond, VP of Bell Media Sports, said.
"In partnership with TSN, we're thrilled to be powering the most advanced NFL broadcasts available through a unique marriage between our state-of-the-art technology with an innovative new platform to deliver a football first for Canadian NFL fans. The NFL Playoffs and Super Bowl are world-renowned and we're proud to be providing our full suite of broadcast augmentation tools to help bring fans closer to the action, transforming the way every play is experienced on TSN+," Mark Locke, CEO of Genius Sports, said.