Fanatics Sportsbook Launches in West Virginia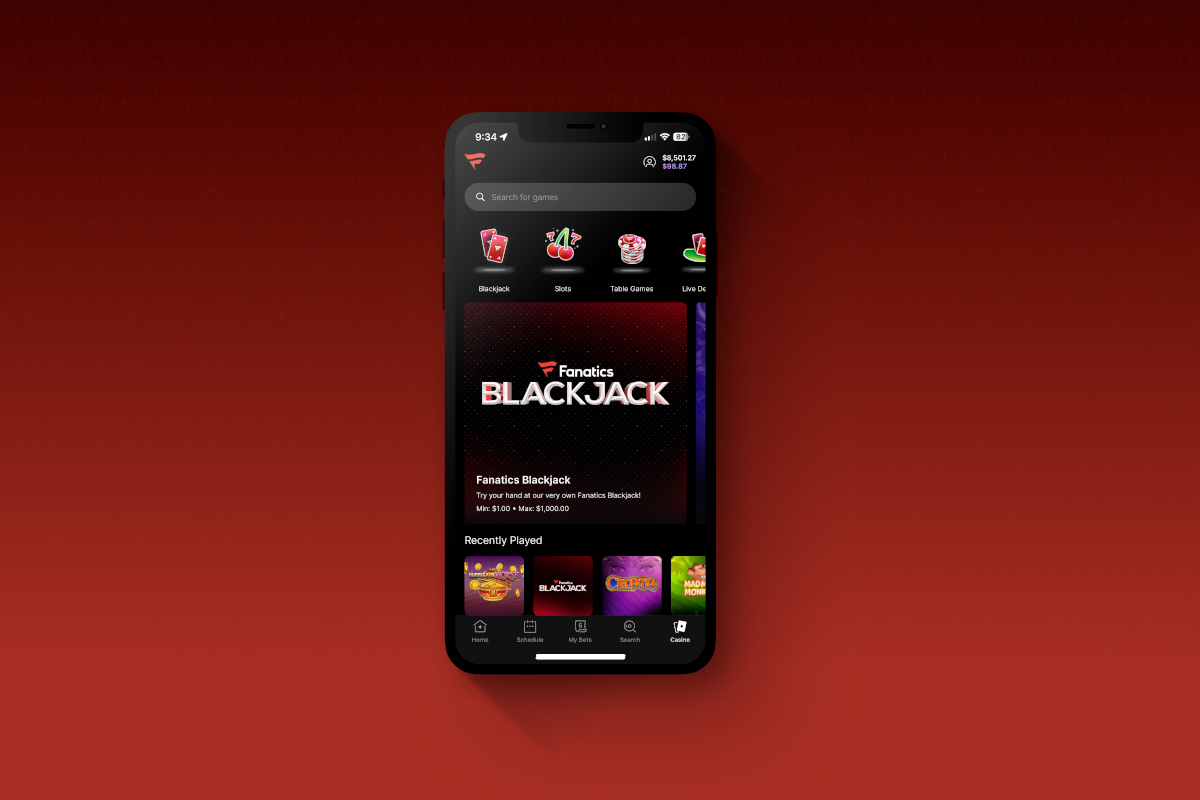 Fanatics Betting and Gaming, a subsidiary of Fanatics Holdings Incorporated, a global digital sports platform, launched the most rewarding online sportsbook in the state of West Virginia. Sports fans living in and visiting West Virginia will be able to download the Fanatics Sportsbook on iOS and Android and begin their Fanatics experience.
As part of the launch in West Virginia, Fanatics Betting and Gaming will pilot its new online casino, embedded in the Fanatics Sportsbook app. The newly-designed casino product will feature a range of classic and popular casino favorites like roulette, slots and blackjack along with the new Fanatics Blackjack game, exclusive to Fanatics Sportsbook players. More online casino games and features will follow in the near future.
In August of 2023, Fanatics Betting and Gaming began acquiring the United States businesses of PointsBet and planning the migration of PointsBet customers to the Fanatics Sportsbook app. In West Virginia only, each customer's username, password, account balance, rewards points and responsible gaming settings will be automatically migrated to the Fanatics Sportsbook. If you are a PointsBet customer in West Virginia, the first step is to download the Fanatics Sportsbook on iOS and Android. Then login using the same e-mail address and password used on PointsBet and any open bets and the balance from your PointsBet account will be available in your new Fanatics Sportsbook account.
The Fanatics Sportsbook offers customers up to 5% back in FanCash on bets and is poised to disrupt the sports betting industry by offering the following exciting new features:
Building a better sportsbook: The Fanatics Sportsbook app was built natively on iOS and Android. The design, speed and quality of the navigation experience rival the sports betting apps in the market today that were not built specifically for iOS and Android.
The most rewarding sportsbook: It's all thanks to FanCash – The Currency of Sport. FanCash, the backbone of the Fanatics loyalty program, can be converted dollar-for-dollar into bonus bets and can also be used to purchase your favorite team merchandise at Fanatics .com.
Earn 5% FanCash on same game parlay (SGP) bets.
Earn 3% FanCash on parlay bets.
Earn 1% FanCash on straight bets and odds boosts.
From curated to a more personalized experience: Customers know what they want to bet on and a sportsbook should know it too. Introducing the Fanatics Sportsbook Discover page with marquee games, trending bets, promos and the rewards you want most. In the near future, the Discover page will be personalized to the customer's favorite teams, sports and markets.
Search: Search easily for the bet you want and bet directly from the results. The Fanatics Sportsbook offers industry-leading search functionality including a search bar, recent searches, autocomplete, synonym/alias and deep linking to leagues, events and markets.
Live streaming: The Fanatics Sportsbook, in partnership with Genius Sports Limited, was one of the first legal sportsbooks to launch BetVision, a first-of-its-kind live sports betting product that enables customers to place bets while live streaming select professional football games in the sportsbook app.
The Fanatics Sportsbook is making a profound commitment to the customer with a world-class help center, chat experience and knowledgeable agents with 24/7 coverage. Customers will also have access to responsible gaming tools to manage their time and money.
United States Debut for Evolution's Crazy Coin Flip and Super Sic Bo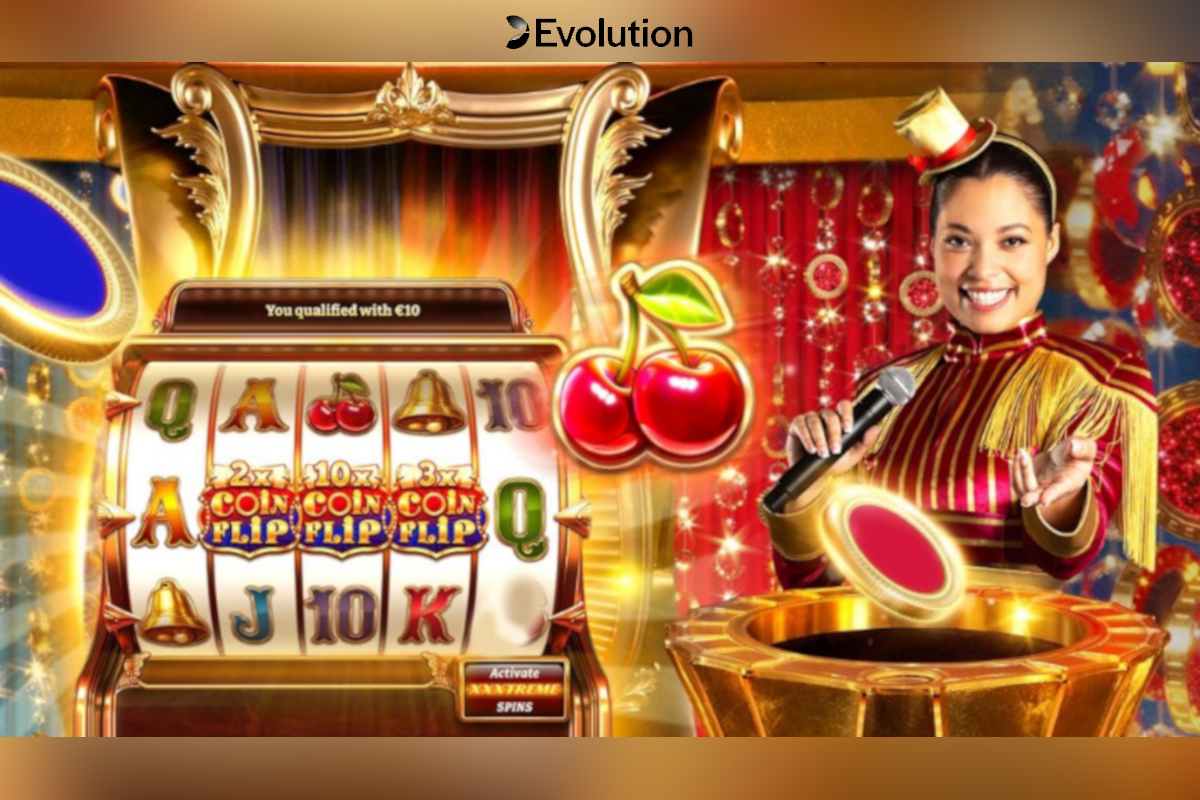 United States debut for Evolution's Crazy Coin Flip, a unique slot game with live bonus round, and Super Sic Bo, a super-engaging live version of the ancient dice game
Evolution AB (Evolution) today announced the launch of its highly anticipated Crazy Coin Flip live slot and the coming soon launch of Super Sic Bo in the United States. Crazy Coin Flip is now streaming live to players in New Jersey from the company's live casino studio in Atlantic City and Super Sic Bo will go live on December 7, streaming live to players in Pennsylvania and West Virginia.
Crazy Coin Flip combines the best of RNG slots and live casino into an exciting and memorable experience for the player. The game features three engaging and entertaining phases; a qualifying slot, an against-the-clock top-up slot and, finally, the live Coin Flip bonus round. This final live round offers all the excitement and suspense of a classic game show as multipliers are accumulated and the coin is flipped to determine whether the winning side is red or blue.
The Crazy Coin Flip launch marks the United States debut of this one-of-a-kind live slot, which has proven to be popular with online players from around the world.
In the hugely popular Super Sic Bo, just as in the original dice game, players bet on the outcome of a three standard-dice shake. To add an exciting twist, random multipliers of up to 1,000x are applied to a number of bet spots, giving the potential for large multiplied payouts.
"Evolution revolutionized the live casino market worldwide by creating the live game shows category with Dream Catcher in 2017 and following it up with many more innovative and entertaining game show titles over the years," the North America Chief Executive Officer for Evolution, Jacob Claesson, said. "Crazy Coin Flip is a unique first; an innovative live slot game that builds in the live game show experience and we are so excited to bring it to our United States audience for the first time.
"What's more, the addition of Super Sic Bo greatly enhances the diversity of our unrivalled product portfolio in the United States. The simplicity of the gameplay combined with the engaging use of multipliers creates an authentic game, appealing to a wide range of players."
Crazy Coin Flip launched with multiple operators in New Jersey on December 4 and Super Sic Bo is due to launch in Pennsylvania and West Virginia on December 7. Both games are due to go live in additional states during 2024.
For trade press and media enquiries, please contact: Daniel Tweedie, Head of Marketing, at Press@ Evolution .com.
The Game Awards 2023: The Rise of eSports from Start to Finish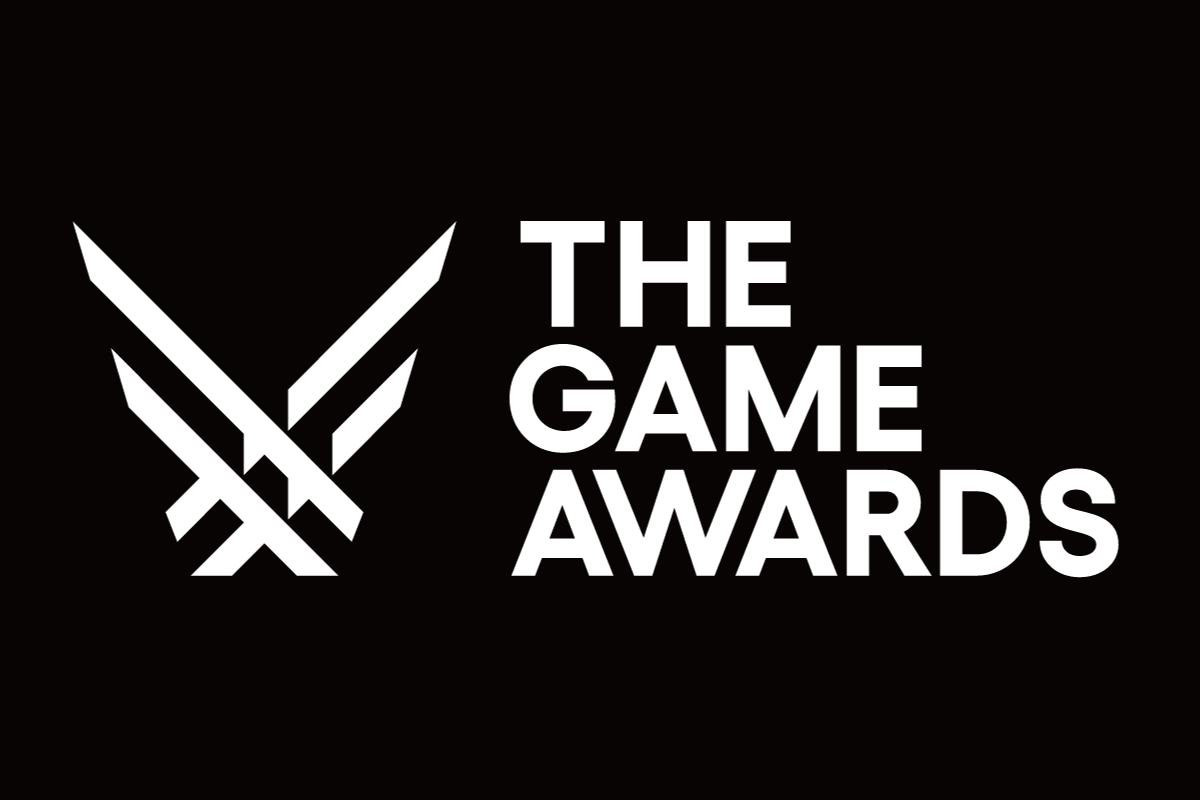 The rise of eSports
In the ever-evolving landscape of entertainment, few industries have witnessed a meteoric rise quite like eSports. What once started as a niche in the gaming world has now grown into a global sensation, captivating both amateur and professional players with its competitive events, life-changing cash prizes, and viewership figures in the hundreds of millions. Domain and hosting experts Fasthosts has compiled a brief overview of the rise of eSports, and competitive gaming throughout the years, and where the future may take the industry.
The Start of Competitive Gaming
eSports, at its core, revolves around competitive video gaming, and has experienced exponential growth over the past five decades. The earliest known gaming competition stems back to 1972, when Stanford University hosted a contest featuring the science fiction rocket game 'Spacewar'. The event – orchestrated by sports reporter Stewart Brand – showcased the potential of video games as an "exhilarating spectator sport", setting the stage for what was to come.
The Slow but Steady Rise
For several decades, the popularity of eSports experienced a gradual rise. In the pre-internet era, arcade tournaments provided the battleground for players, with magazines and record books recognising top players' achievements. The 1990s marked a turning point as gaming tournaments began to gain traction, offering increasingly substantial prize pools. The technological advancements in video game consoles, and internet and PC gaming paved the way for a prosperous decade for the industry. At the end of the 90s we saw the internet cafe boom where young players would meet and play together in PC cafes, which was the start of the strong youth social gaming culture you see today.
The New Millennium
It was the early 2000s that witnessed the true birth of eSports as leagues and tournaments started to take shape around iconic titles like Counter-Strike, StarCraft, and Warcraft III. In 2001, the first World Cyber Games was held in Seoul. The tournament featured several popular games and attracted over 174,000 participants from 17 countries, making for an unexpected global success. In 2005, the CPL World Tour or Cyberathlete Professional League became the first event to have a prize pool offering over $1 million, demonstrating the start of life changing prizes that go hand in hand with competitive gaming.
Streaming Platforms: The Catalyst for Growth
From 2010 onwards, the world witnessed the revolutionary impact of online streaming platforms like Twitch.tv and Youtube Gaming, leading to skyrocketing eSports viewership figures. When Twitch launched, the 'League of Legends' world championship viewership figures went from 1.7 million in 2011 to 8.2 million in 2012, and to 32 million in 2013.
These streaming platforms connected fans worldwide, allowing them to tune into live events from home. The large viewing figures, advertising, and sponsorship opportunities led to investors starting their own teams, and household game developers creating leagues and tournaments. It became standard for eSports events to attract millions of viewers, and the landscape of competitive gaming had been transformed.
The Summit
In 2015, eSports reached a defining moment with The International 2015: Dota 2 Championships. The prize pool offered a staggering $18 million, breaking records and solidifying eSports' place on the global stage. This marked a monumental shift, proving that tournaments could rival traditional sports events in terms of both prize money and profitability.
The New Decade: eSports Takes Centre Stage
As the calendar turned to the 2020s, eSports entered a new era. The decade began with some of the largest tournaments in history, attracting millions of spectators and providing the largest prize pools seen to date such as The 2021 International Dota 2 Championships which took place in Bucharest Romania, offering a $40,018,400.00 prize pool – the largest prize at the time.
By 2020, it had become increasingly common to see the term "professional eSports player" conceptualising the individuals dedicating their lives to competitive gaming, undergoing strict routines and training in the unique journey of becoming the world's next best gaming athlete.
The Future
At present, the most-viewed tournaments are impressive spectacles in their own right, with titles like 'Free Fire World Series', 'League of Legends', and 'Mobile Legends: Bang Bang' drawing millions of viewers. Looking to the future, in August 2023, Saudi Arabian tournament organiser Gamers8 ran their 'The Land of Heroes' tournament with a colossal prize of $45 million dollars, a figure that we will see constantly being pushed higher in tournaments in following years. And according to BeyonGames.biz, the eSports market is estimated to grow at 21.81% between 2022 and 2027, with the size of the market expected to increase by $3,515.1 million.
The journey of competitive gaming from its humble beginnings to its current global standing is a testament to its enduring appeal and cultural impact. With its exhilarating competition and substantial rewards, eSports has become a true force in the entertainment world. As the industry continues to innovate and evolve, one thing remains clear: this isn't just a passing trend. It's a phenomenon that has permanently transformed the way we engage with and celebrate competitive gaming.
XTC Token's Exclusive Private Sale – Unlocking the Future of Online Gaming and DeFi" Token Private Sale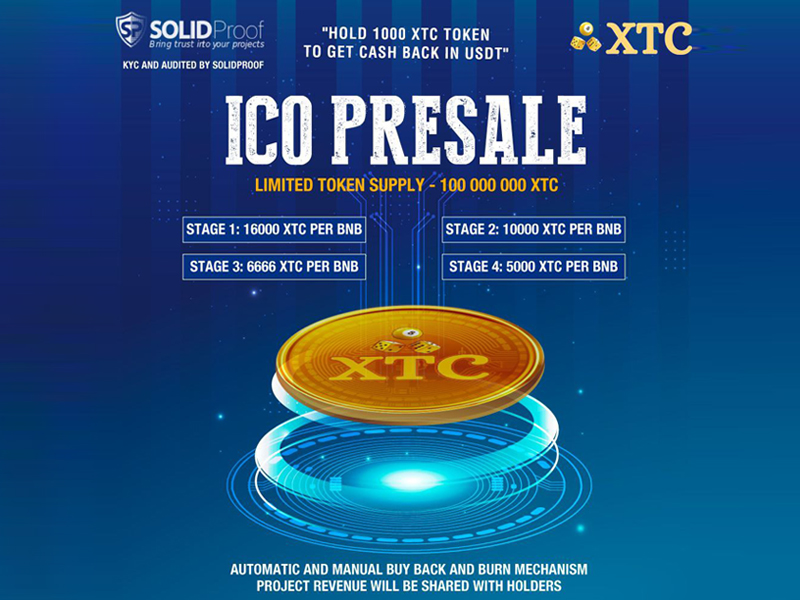 XTC, a trailblazer in the convergence of online gambling and decentralized exchange platforms, proudly announces the initiation of its private sale-ICO for the $XTC token. Launching on December 5, 2023, across prominent launchpads, the public sale marks a significant milestone in XTC's journey towards redefining the online gaming and decentralized finance (DeFi) landscape.
The XTC Experience: XTC goes beyond the conventional online casino or decentralized exchange platform, offering users a dynamic ecosystem that seamlessly integrates social interaction, gambling, and decentralized exchange (DEX). The unique daily yield system sets XTC apart, allowing users to reap rewards based on the performance of the XTC Casino. As the casino flourishes, users stand to witness their earnings grow.
Emphasizing responsible gambling, XTC encourages users to stay within their means and comply with legal gambling age regulations in their jurisdiction. The platform is committed to providing a safe and enjoyable environment, with periodic updates to terms and conditions for fairness and security.
XTC Market Value: Positioned to tap into the substantial $59.2 billion global online betting sector, XTC Casino anticipates remarkable growth. With a vast user base and the increasing adoption of cryptocurrencies, XTC aligns with the projections of the global online gambling market reaching $145.6 billion by 2030, positioning itself as a player in one of the world's fastest-growing industries.
Holding XTC: XTC token holders are more than just players; they are integral members of the community. Holding XTC provides access to an engaging social platform, offering preferred casino games while connecting with like-minded individuals. The daily yield system enhances the XTC experience, allowing users to earn rewards based on the casino's performance.
Choosing XTC means participating in a vision where the online gambling industry evolves into a more transparent, secure, and community-driven space.
Why Choose XTC?
Decentralized: Easy token acquisition with just a few clicks, cultivating an additional source of income.
High Returns: Impressive Returns on Investment (ROI), an attractive choice for those seeking financial gains.
No Lock-up Period: Flexibility to choose preferred yield options with no mandatory lock-up period.
Why Now? In the current economic landscape of increasing inflation and market volatility, diversifying assets, including cryptocurrencies, can mitigate challenges. XTC presents an opportunity to safeguard and grow wealth in uncertain times.
XTC Ecosystem: Designed to thrive amid economic uncertainty, the XTC Ecosystem provides a decentralized platform to acquire XTC tokens and enjoy daily yields—a haven for wealth preservation and growth.
Advantages of XTC:
Limited Token Supply: Scarcity adds value to the 100 million XTC tokens.
Team Token: Locked for 1 year
Token Contract: Audited by SolidProof -Germany based company
Revenue Sharing: XTC token holders benefit from a portion of the platform's revenue.
Provably Fair System: Casino games operate on a "provably fair system," allowing players to verify the fairness of their spins.
Cash Back: Hold at least 1000 XTC tokens to get cash back in USDT
Automatic & Manual Burn: Tokens are burned automatically, reducing the total supply. Manual burns may occur as market conditions dictate.
ICO Presale Stages Dec 5-Dec 13, 2023:
Stage 1 (First 48 Hours):

Token Price: 16,000 XTC per BNB
Limited Time Offer: Secure your stake with the initial stage offering maximum XTC tokens at an unbeatable rate! Act fast and be part of the groundbreaking revolution.
Stage 2 (Next 48 Hours):
Token Price: 10,000 XTC per BNB
Opportunity Strikes Again: As the clock ticks, seize the opportunity to obtain XTC tokens at a reduced rate. The momentum is building—join the movement!
Stage 3 (48 Hours):
Token Price: 6,666 XTC per BNB
The Power of Threes: In this stage, the magic number is 6,666 XTC per BNB. A perfect balance of value and opportunity. Don't miss out—your gateway to the future awaits!
Stage 4 (Final 48 Hours):
Token Price: 5,000 XTC per BNB
Grand Finale: The countdown begins for the grand finale! Secure your XTC tokens at the lowest rate of 5,000 XTC per BNB. It's now or never—position yourself for unparalleled growth.
XTC Roadmap: Key milestones, from private sales and crypto gambling games to partnerships and protocol development, mark XTC's journey. The platform evolves to meet community requirements and the dynamic landscape of online gambling and DEX industries.
Join the XTC Community: XTC is not merely building a platform; it's cultivating a community. Join XTC to be part of the future of online gambling and decentralized exchange, where the world redefines the gaming and finance experience.
Follow XTC on social media for the latest updates:
Website: https://xtc.exchange/
Twitter: https://twitter.com/XTCOfficial
Telegram: https://t.me/xtcannouncement
Telegram Chat: https://t.me/xtcexchange