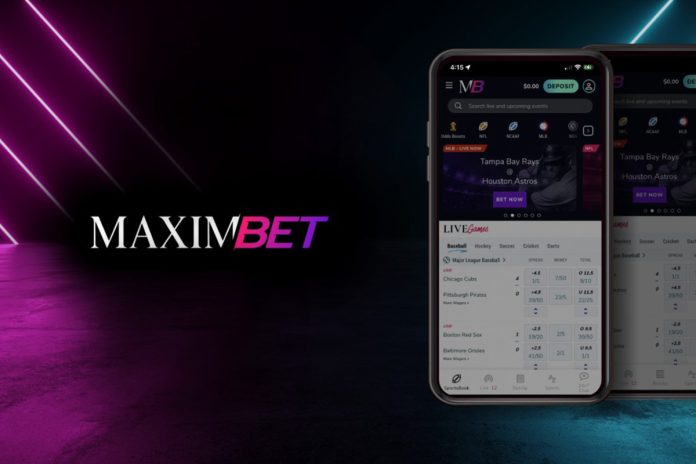 MaximBet, the lifestyle online sports betting and casino brand operated in partnership with media powerhouse, Maxim, announced the launch of its sportsbook in Indiana, the second live U.S. state for the emerging sports betting brand.
The launch is the first for MaximBet featuring its new, expansive sports betting service and user experience technology developed in partnership with Kambi Group and White Hat Gaming. The rollout in Indiana sets the path for rapid expansion in several additional markets including Iowa, New Jersey, Pennsylvania and Ohio, among others, as well the Canadian province of Ontario.
"We're unwavering in our commitment to bring sports fans the greatest sports betting experience in the world, and that starts with premium content and a world-class betting environment. We will move quickly to bring our unique value proposition to players throughout the country. To begin now just as the NFL season is revving up and with NHL, NBA and college basketball action right around the corner, we couldn't be more excited about our future," Daniel Graetzer, Founder and CEO of MaximBet, said.
Through this partnership, MaximBet will leverage Kambi's best-in-class betting solutions as well as its expertise in compliance, risk management and sports integrity. The enhanced sportsbook will feature an array of market-leading offerings like microbetting, tens of thousands of markets, Bet Builder, plus Kambi's popular parlay product, Teaser+.
"We are thrilled to go live with MaximBet as they seek to become a leading sports betting brand and deliver an engaging experience to their players. Their customer-first mentality makes their debut launch in Indiana an exciting opportunity for both parties as well as bettors in the midwestern state," Kristian Nylén, Chief Executive Officer and Co-Founder of Kambi, said.
With White Hat Gaming, MaximBet unlocks an unmatched, full-service online gaming platform and PAM solution, including proprietary technology such as in-house cashier and first-to-market traveling wallet.
"White Hat Gaming and MaximBet have had a shared vision of delivering a best-in-class gaming experience for its users since the very beginning of our relationship. Our ability to help manage the PAM technology will enable MaximBet to continue focusing on their aggressive growth plans over the next year," Phil Gelvan, CEO of White Hat Gaming, said.
To support the launch, MaximBet is offering a first-time deposit match up to $250, as well as preparing "Super Freaky Odds Boosts" daily for players. Opportunities to earn tickets to Maxim parties, brand merchandise and other exclusive events will be announced soon.
Carousel Group, the parent company for MaximBet, entered into a multi-state, 10-year partnership with Caesars Entertainment that enables the MaximBet brand to rapidly secure market access to states across the country. MaximBet also operates MaximBet Play, its first free-to-play game available nationwide and in Canada.