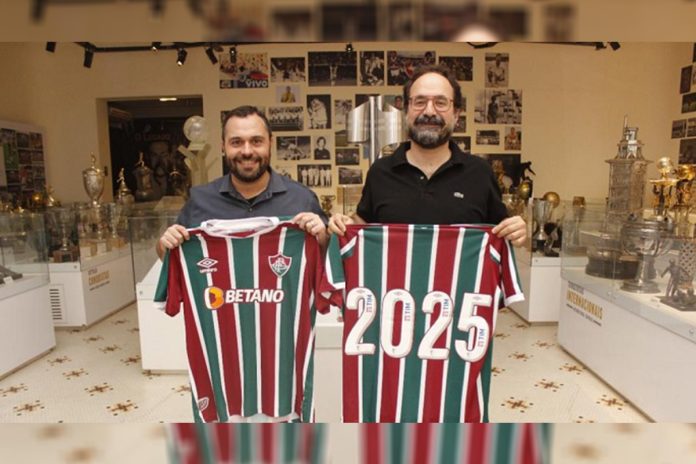 Brazilian top-flight club Fluminense has renewed its sponsorship arrangement with sports betting brand Betano.
Running until June 2025, the sponsorship arrangement will focus on fan engagement, with various activations planned according to the duo, along with advertising and marketing provisions.
The Kaizen Gaming online sportsbook brand's logo will continue to feature on the Brasilero Serie A side's jerseys, adoring the front of the first team's shirts.
Betano has also secured a marketing presence across in-stadia advertising boards and on the FluTV online streaming platform.
Mário Bittencourt, President of Fluminense, said: "The renewal of this sponsorship contract, with two new bases, brings Betano and Fluminense even closer.
"Betano has stood out in the scenario for its boldness and professionalism. It is present on several fronts and always with great care.
"This new stage of master sponsorship is a testament to the strength of the club's brand and that we honour our marketing commitments to our sponsors. Our vision is that by joining forces we will make Fluminense stronger and stronger."
Betano has been pursuing a strong sports sponsorship strategy internationally, targeting Latin American and European markets.
Alexandre Fonseca, Betano Brazil Country Manager, said: "The renewal of the sponsorship agreement is a clear demonstration of Betano's intentions towards the Brazilian market, always seeking solid and lasting partnerships.
"The extension of the contract with Fluminense allows for even more investments and activations with the club's fans, further increasing the synergy between club and brand."