GameSquare Esports to Present at Collision Tech Conference with NFL Superstar Leonard Fournette, a Complexity Stars Founding Team Member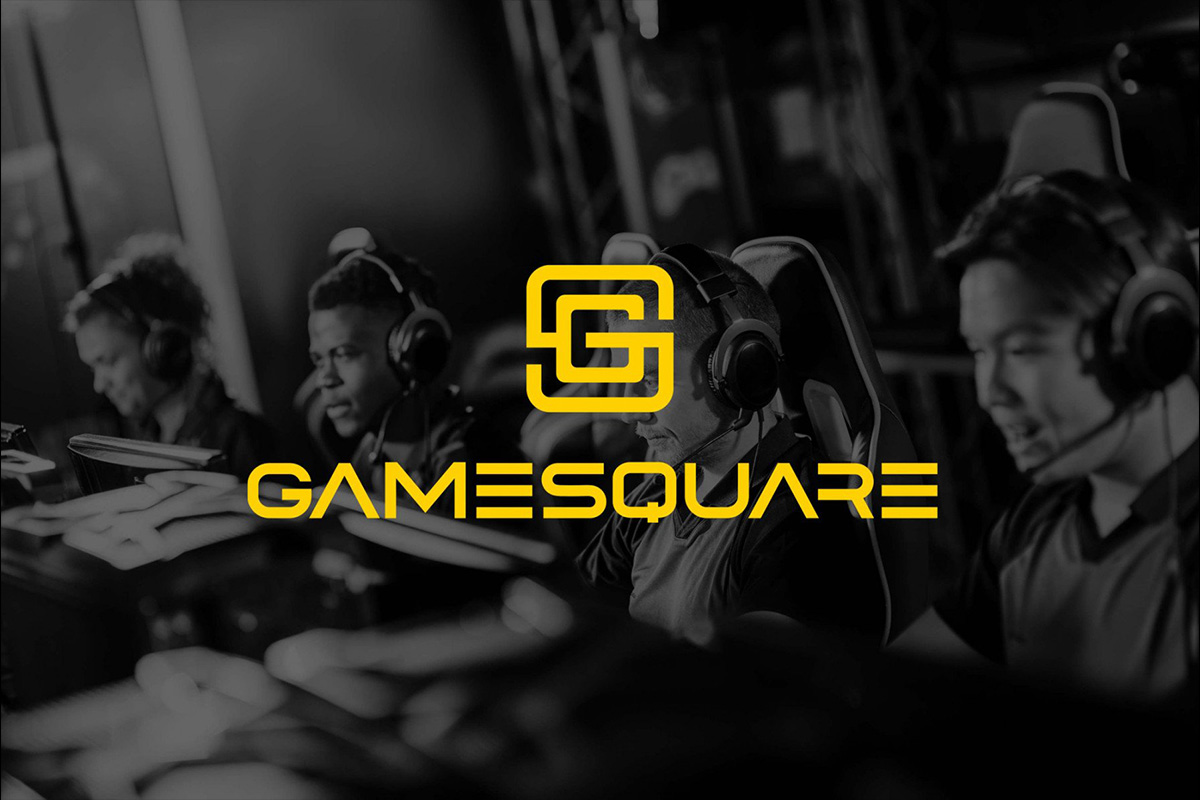 GameSquare Esports will present at the Collision 2022 Conference, in Toronto, Ontario held between June 20 and 23. Justin Kenna, CEO of GameSquare, will be joined on stage by Leonard Fournette, running back for the Tampa Bay Buccaneers and a Complexity Stars Team Member, and Marissa Roberto, host of Digital SportsCentre at TSN Sports. The group topic is The perfect match: How gaming connects athletes to next-gen fans and will be held on June 22, 2022, at 1:50 pm ET. As highlighted in the Company's 2022 Letter to Shareholders, management intends to grow its audience and bolster its investor base.
"Collision 2022 is one of the fastest-growing tech conferences in North America. The event had more than 140,000 virtual attendees over the last two years with more than 33,000 expected for this year's in-person event. I am excited to be joined by one of the NFL's most dynamic players and a member of our Complexity Stars team. The Complexity Stars team is the first of its kind, bringing together professional athletes and celebrities who are also gamers under one organization. We believe that the convergence of sports, entertainment, gaming, and esports is happening faster than people appreciate and GameSquare, Complexity Gaming, GCN, Cut+Sew, Code Red, and Fourth Frame Studios intend to remain at the forefront of this important industry trend," Justin Kenna said.
Collision 2022 will take place between June 20 and23, and boasts more than 33,000 attendees, 600 presenters including some of the most innovative minds in technology and tech investing, 1250+ start-ups, 1200+ journalists, and 850+ investors, from more than 40 countries. The event will be held in person, for the first time in two years, at the Enercare Centre in Toronto, Ontario.
Rivalry Corp Reports Record Third Quarter 2023 Results, Reaffirms H1 2024 Profit Guidance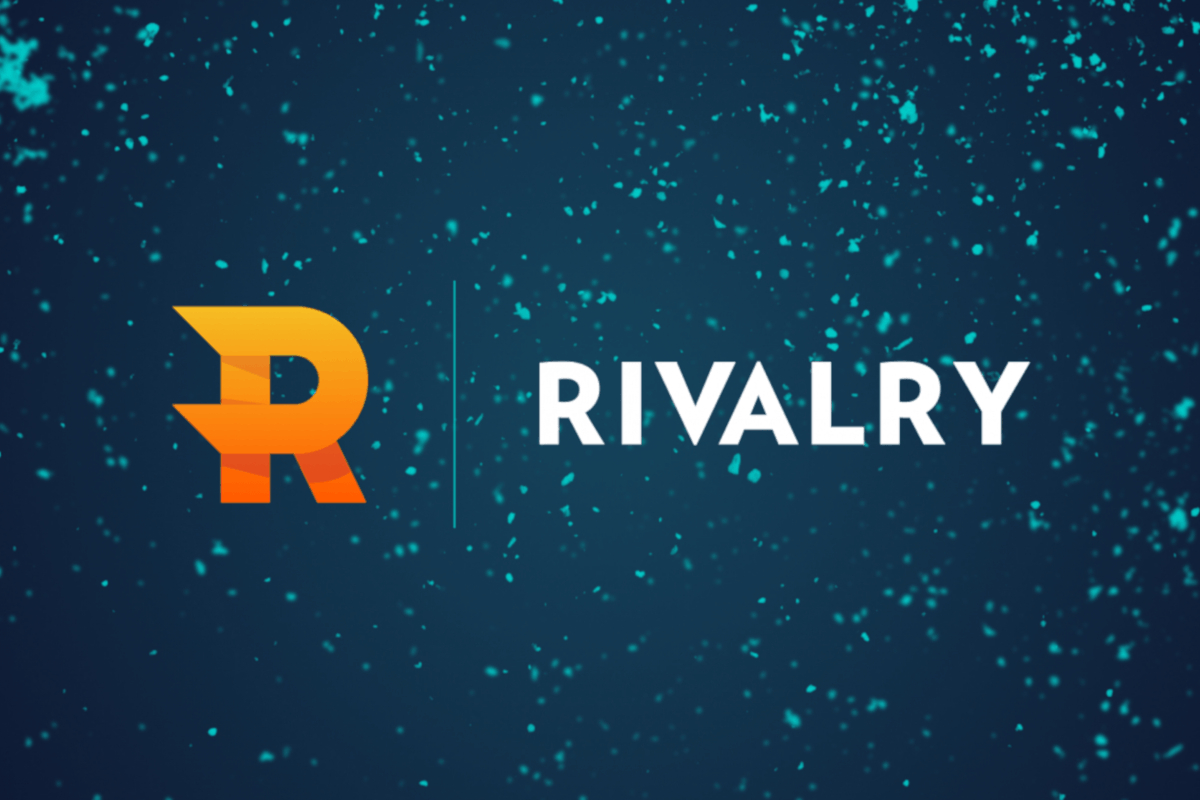 Company achieves record Q3 against reduced marketing spend and flattened Opex, highlighting operating leverage; strongest customer KPI's on a year-to-date basis in Rivalry Corp's history; positioned to accelerate growth with recently announced $14M capital infusion
Betting handle of $105.7 million, up 50% year-over-year, while reducing marketing spend 13%.
Revenue of $8.7 million, a 22% increase year-over-year.
Gross profit of $4.0 million, up 90% year-over-year.
Casino has grown to approximately half of the company's betting handle in Q3, demonstrating ability to cross-sell next generation bettors and drive growth against unseasonably low viewership in select Q3 eSports events.
Year-to-date customer KPI's the strongest in company history: all-time high average handle per customer, average revenue per user and record low cost of customer acquisition.
Year-to-date betting handle has increased 127%, revenue by 70% and gross profit up 175% over the first nine months of 2022. Achieved while reducing marketing spend, highlighting the inherent operating leverage in the business.
Subsequent to the quarter end, Rivalry Corp completed a $14 million capital infusion that strengthens the balance sheet and provides the company with capital to pursue growth and profitability at the same time.
Company re-affirms guidance, anticipates achieving profitability in H1 2024.
Announces virtual investor day to be held on January 17, 2024.
Rivalry Corp (TSXV: RVLY) (OTCQX: RVLCF) (FSE: 9VK), the leading sportsbook and iGaming operator for Millennials and Gen Z, today announced its financial results for the three and nine-month periods ended September 30, 2023. All dollar figures are quoted in Canadian dollars.
"We are proud to have delivered a record third quarter while exercising discipline on costs amidst a challenging capital markets environment for growth companies," the co-founder and Chief Executive Officer for Rivalry Corp, Steven Salz, said. "Now, with our recently announced capital infusion, we will be able to go back on the offensive, while still maintaining our path to profitability.
"Years of consistent performance, flattened Opex multiple quarters in a row, demonstrated triple-digit growth year-over-year across core metrics year-to-date with all-time high average handle per customer, average revenue per user and record low cost of customer acquisition over that same period gives me high conviction in Rivalry Corp's future. It is this proven operating leverage, supported by an improving sportsbook margin profile resulting in more revenue per dollar wagered now fuelled by growth capital, that is creating a significant opportunity set for Rivalry Corp. It is that combination which gives us confidence to reaffirm our first half 2024 profitability guidance."
Third Quarter 2023 Highlights:
Betting handle for Q3 2023 was $105.7 million, an increase of $35.4 million or 50% from $70.3 million in Q3 2022.
Revenue was $8.7 million in Q3 2023, a record result for a third quarter, representing an increase of $1.6 million or 22% from $7.1 million of revenue in Q3 2022.
Gross profit was $4.0 million in Q3 2023, an increase of $1.9 million or 90% from $2.1 million of gross profit in Q3 2022.
The casino segment generated approximately half of total betting handle ($50.4 million). Recent casino product launches including a custom-branded slots category, a new original game Cash & Dash and the release of Casino.exe on our iOS mobile app in Ontario set the stage for continued growth and increased player wallet share.
Modest decline in operating expenses sequentially continues the trend of effective cost management while still maintaining significant year-over-year growth rates at the company.
Net loss was $5.6 million for Q3 2023, a 6% reduction from the net loss of $6.0 million in Q3 2022 and 12% decrease sequentially.
Rivalry Corp launched an industry-first same-game parlay product for eSports within the quarter, supporting an improved sportsbook product mix and contributing to an enhanced margin profile.
The company had $7.4 million of cash and no debt as at September 30, 2023.
On November 15, 2023, Rivalry Corp strengthened its balance sheet with the announcement of a private placement offering of $14 million principal amount senior secured convertible debentures to scale several strategic verticals across marketing, product development and geographic expansion.
Year-to-Date 2023 Highlights:
Betting handle for the nine-month period ended September 30, 2023 was $338.1 million, an increase of $189.2 million or 127% from $148.9 million in the comparable period of 2022 while marketing spend decreased by 8%.
Revenue was $29.2 million in the first nine months of 2023, representing an increase of $12.0 million or 70% from $17.2 million of revenue the previous year.
Gross profit was $13.2 million in the first nine months of 2023, an increase of $8.4 million or 175% from $4.8 million of gross profit a year earlier.
Net loss of $15.2 million in the nine-month period ended September 30, 2023, a reduction of $3.6 million compared to a net loss of $18.8 million over the same period in 2022.
Investor Day:
Rivalry Corp is pleased to announce a virtual investor day to be held at 10:00am EST on January 17, 2024. The company will discuss its outlook for 2024, growth initiatives, upcoming product innovations and insights into the Gen Z consumer. More details will be revealed in the coming weeks.
Investor Conference Call:
Management will host a conference call at 10:00am EST on Wednesday, November 29, 2023 to discuss the company's third quarter 2023 financial results.
Dial-in: 888-886-7786 (toll free) or (+1) 416-764-8658 (local or international calls).
Webcast: A live webcast can be accessed from the Events section of the company's website at www. RivalryCorp .com. A replay of the webcast will be archived on the company's website for one year.
Rivalry Corp's financial statements and management discussion and analysis for the period ended September 30, 2023 are available on SEDAR+ at www. SedarPlus.ca and on the company's website at www. RivalryCorp .com.
Stock Options:
The company also announces that it has approved a grant of stock options, pursuant to the terms of the company's equity incentive plan, to an investor relations service provider. A total of 44,444 stock options have been awarded to such investor relations service provider. The stock options will be exercisable at an exercise price equal to the closing price of the subordinate voting shares on the TSX Venture Exchange two trading days following the issuance of this press release, for a period of five years from the date of the grant. The stock options vest in equal quarterly instalments over a period of twelve months, commencing on the three-month anniversary of the date of the grant.
MDC Showcases Exciting $5 Crash Gambling Offer for Canadian Players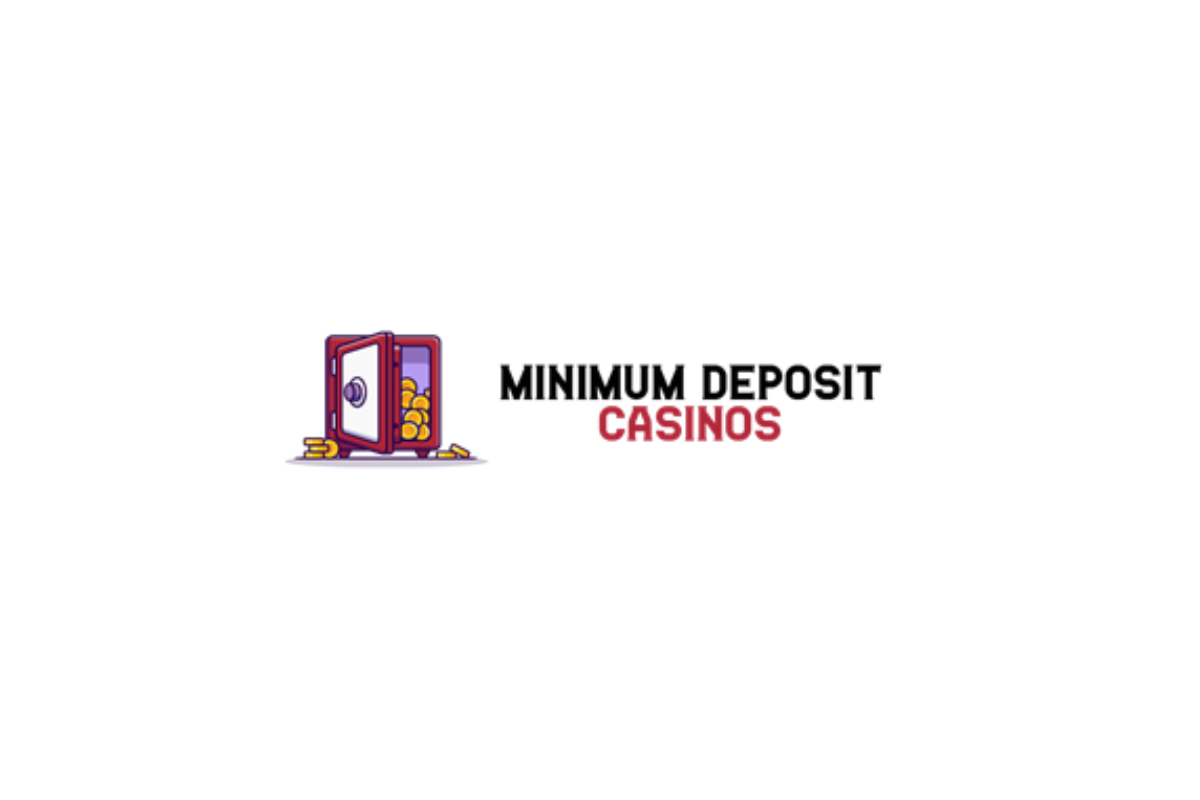 Minimum Deposit Casinos (MDC), a top casino affiliate site, is excited to feature an exclusive offer from Jackpot City Casino, introducing an innovative crash gambling experience in Canada. This promotion, highlighting a special $5 deposit option for engaging crash gambling games, is set to transform the Canadian digital gaming landscape, marrying affordability with high-energy gaming.
A New Era in Online Gaming
Amidst the rising popularity of crash gambling games, this featured offer caters to a wide spectrum of players, emphasizing both strategic gameplay and the excitement of real-time betting. The $5 deposit option democratizes access to online gambling, inviting more players to experience the thrill of high-stakes gaming without the associated high costs.
Exclusive $5 Offer – FlyX Awaits
In a special promotion, Jackpot City Casino is offering an exclusive deal for players directed through MDC. With a simple $5 deposit, players can unlock 40 free spins on the popular crash gambling game, FlyX. This offer enhances the gaming experience, providing increased opportunities for winning and an affordable gateway into crash gambling.
MDC: Curating Top Gaming Deals
A spokesperson at MDC remarks, "Featuring this offer from Jackpot City Casino aligns with our mission to bring the most exciting and affordable gaming experiences to our community. This $5 deposit initiative not only makes gaming more accessible but also showcases our commitment to offer our users exceptional deals."
Diverse Gaming Opportunities Await
The inclusion of $5 deposit casino options presents a rich variety of crash gambling experiences. Each game offers unique challenges and rewards, ensuring that players of all preferences and budgets have access to engaging gaming options through MDC.
Turning Modest Deposits into Significant Wins
This initiative underscores the potential for players to achieve significant returns from modest investments. Crash gambling games, known for their dynamic and thrilling nature, provide opportunities for impressive wins, even from small starting bets.
Expanse Studios Forges Super Prospective Media Partnership with SlotsOnlineCanada.com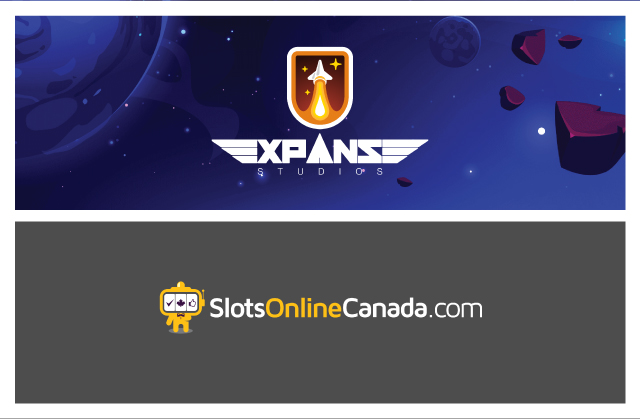 In its latest stride toward expanding its digital footprint, Expanse Studios has entered into an exciting media partnership with SlotsOnlineCanada .com, a trusted and Canada's most renowned online resource dedicated to guiding local slot enthusiasts.
A Canadian Authority on Slots
SlotsOnlineCanada.com, with over a decade of presence, has become a cornerstone for Canadian players seeking insightful slot reviews and a chance to play online slots for free. The site distinguishes itself with contributions from notable gambling experts. The website stands out as the authentic go-to site for Canadian players, offering unbiased reviews and gaming insights.
A Series of Exciting Collaborations
This partnership with Expanse Studios is a continuation of Expanse's streak of significant alliances in the gaming world, underscoring a shared commitment to providing top-notch gaming experiences. SlotsOnlineCanada.com has already showcased Expanse Studios' innovative slots, including "Wild Icy Fruits" and "Clown Fever Deluxe", with in-depth reviews that players have found invaluable.
"We are thrilled to partner with SlotsOnlineCanada.com and bring our slot games into the spotlight for Canadian players," said Damjan Stamenkovic, CEO of Expanse Studios. "SlotsOnlineCanada.com's expertise and authoritative voice in the Canadian market make them the perfect platform to showcase our exciting gaming portfolio and ongoing expansion onto Americas."
"It is with great excitement that we welcome this new collaboration with Expanse Studios. They have produced some super exciting online slots games, and slot players in Canada will now have the opportunity to read our Expanse game reviews and find how to play these exciting slots when they visit our site" said Gayle Mitchell, one of the leading online casino experts at OnlineSlotsCanada.
SlotsOnlineCanada.com was established over 10 years ago to help Canadian slots players choose the best online slots and casinos. They offer detailed slot reviews and allow players the opportunity to play online slots games for free before committing to play for real money. Their team of expertise include Gayle Mitchell who is a seasoned gambling author and writer in Canada and also John Grochowski, who has been one of the world's most prolific casino writers since launching a weekly Gaming column in the Chicago Sun-Times in 1994.