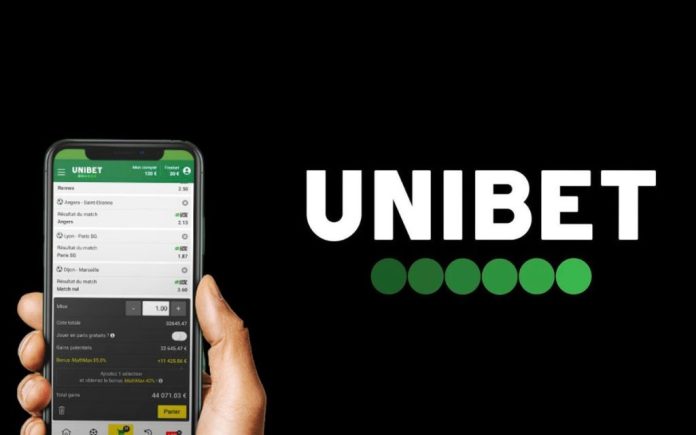 Some gambling websites only offer mobile applications for Android and iOS, whereas others provide things like mobile sites. Fortunately, there are companies where users can find both things, which means they can have a unique mobile betting experience. Speaking of top-rated betting companies, one of the interesting features that the Unibet app has is the one that allows you to bet on live sports events. Therefore, many people choose this as their go-to sports betting platform.
Besides live betting, Unibet's app for Android and iOS offers a couple of other options that are worth it. Some users want to know more about them before they start using this company's apps, so let's check them out.
You can play casino games
Unibet is one of the few betting companies where every section you will come across offers you a world-class betting experience. The platform is more famous for its sportsbook because there are tons of detailed guides and other things that make it special. With that being said, Unibet also provides its clients with a top-notch online casino section.
Thanks to the perfectly optimized mobile apps and sites, users no longer need a computer to have access to a world-class casino. Unibet's partnership with some of the best software companies gives it the option to provide more than enough casino games. Things like Megaways, Slingo, Slots, and Jackpots are just some of the available options.
Mobile punters who use this operator's services also have access to exclusive games unavailable elsewhere. In some cases, people can even check each casino title's limits before opening it.
Bettors who use Unibet's app for sports can watch some events in real-time
Despite the fact that the Live Streaming feature is not accessible all the time, some of the tip sports events available at Unibet will give allow you to watch them in real-time. No wonder many people who bet on sports like this bookmaker – it allows them to wager on live events and watch them as they unfold.
Whether you use the Unibet mobile app for iOS and Android or the company's mobile site, you don't need to download any additional files. With that being said, watching live streams while being on the go usually "eats" your mobile data. Therefore, you have to keep an eye on whether you're using your 4G/5G or a given Wi-Fi network.
Unibet's poker client allows you to play with hundreds of people from the palm of your hand
Some bettors may not know, but Unibet is among the few companies in the business that offers a poker section. It may look like any other poker client, but this operator has way more options than many other top-tier sites.
One of the best things about the poker app is that it is available on a wide range of devices. Depending on when you decide to play, you may find more than 700 active players. As expected, there are various poker promotions, tournaments, and even special challenges that will provide you with different rewards.
Needless to say, Unibet also has one of the most detailed poker guides in the business. This means that you can learn everything about this game as soon as you start playing.
You can use the desktop bonuses, make transactions, and even contact the support department
Aside from Unibet's amazing betting sections and the fact that they are available to those who use the mobile app or the site, the company has several other surprises. One of the more exciting options is related to bonuses. Although Unibet lacks a mobile-exclusive promotion, the operator optimized the different desktop proposals for mobile clients.
Speaking of the devil, people who want to use their handheld devices don't need to open the desktop site to make transactions. Moreover, they can use the app or the mobile site to contact Unibet's professional customer support department. As a result, they can get help when needed.