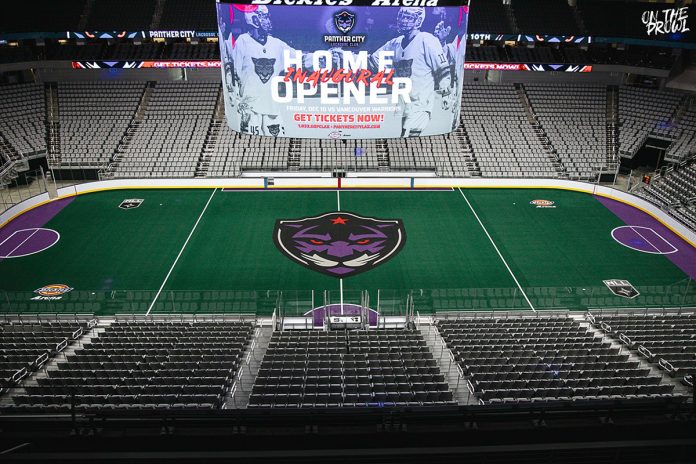 PlayUp has announced a groundbreaking agreement with the Panther City Lacrosse Club of the National Lacrosse League (NLL).
The agreement sees PlayUp become Panther City's first sports gaming partner. The relationship also designates PlayUp as a Panther City Founding Partner, Fantasy Sport Partner, and eSports Partner, in a deal that is believed the be the largest team sponsorship arrangement in NLL history.
The agreement also includes a market access element. Should sports betting become legalized in Texas in the future, the partnership could potentially lead to market access for PlayUp in what would be one of the most lucrative markets throughout the US. The market access would be subject to Panther City Lacrosse Club receiving a sports betting license and pending requisite regulatory approvals.
The partnership represents PlayUp's first Texas-based sponsorship and will include the following promotional elements to increase brand awareness to Texan sports fans:
Prominent logo placement on the Panther City jersey
Branding opportunities on the media banner backdrop, team website and commercial opportunities during locally broadcasted games
VIP hospitality to further enhance PlayUp's unparalleled customer service offering
In stadium branding including a main entrance brand station, on-field logos, and board signage at regular season and post season home games.
PlayUp USA Chairman Dennis Drazin said the partnership would play a critical role in growing PlayUp's brand given the large population and love of sport within Texas.
"Texas is an evolving state in terms of sports betting and should legalization occur, we want to ensure we are positioned to maximize that opportunity. We are excited by this partnership with Panther City as it gives PlayUp a great opportunity to grow our brand and connect directly with fans throughout the state," Drazin said.
"We are thrilled to welcome PlayUp as a Partner of Panther City Lacrosse Club. We look forward to introducing our fans to the PlayUp brand and we are proud to wear the PlayUp name on our game jersey," Panther City President and CEO Greg Bibb said.