PROPHET EXCHANGE LAUNCHES AS FIRST U.S. SPORTS BETTING EXCHANGE—GIANTS LEGEND VICTOR CRUZ PLACES INAUGURAL BET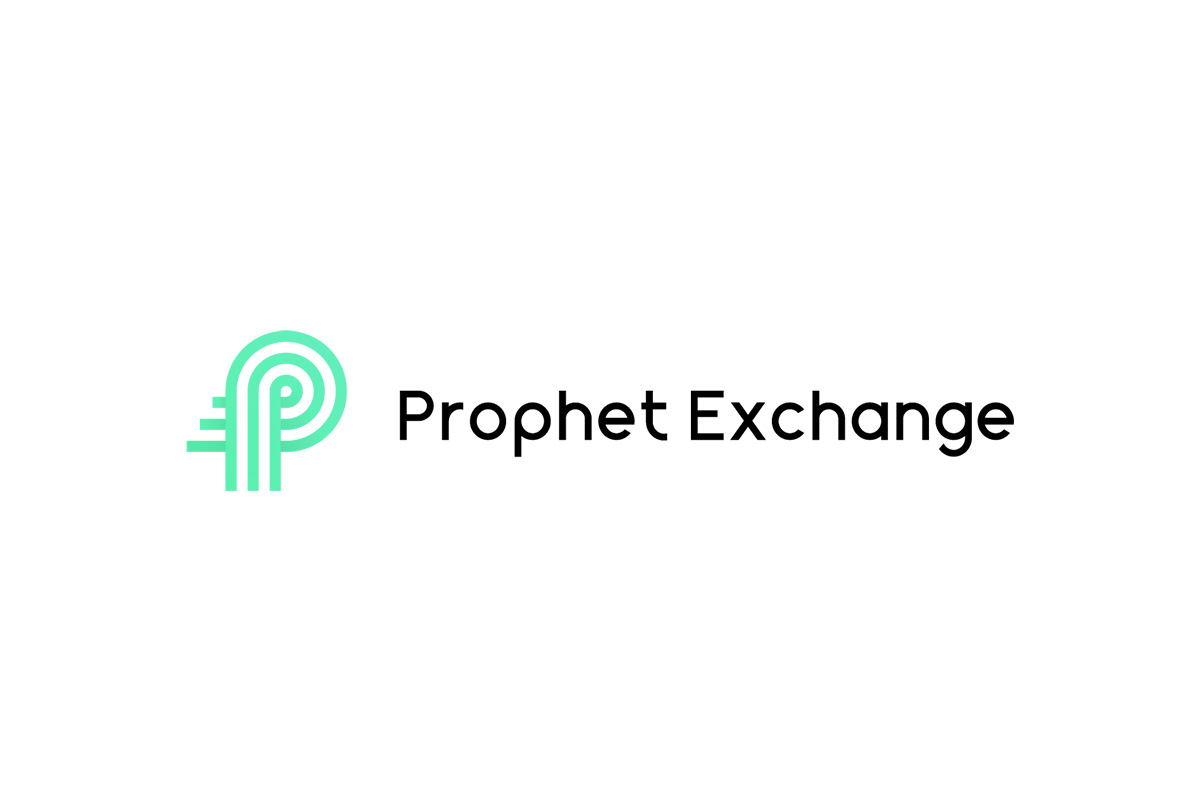 Prophet Exchange, the eagerly anticipated New Jersey-based peer-to-peer sports betting exchange, has launched following licensing approval from the New Jersey Division of Gaming Enforcement, becoming the first sports betting exchange to legally establish itself in the United States.
Founded in 2018 by CEO Dean Sisun and COO Jake Benzaquen, who have spent the last four years preparing for a US launch, Prophet Exchange offers a new way of wagering for sports bettors in New Jersey.
Prophet Exchange acts solely as an intermediary, meaning it takes no risk, and simply allows users to set prices, or place bets on prices already set by other users. The exchange can then pass on this unique benefit by offering all around better prices directly to the customer, separating it from traditional sportsbooks who add margin or vig to their odds. In addition, no limits are set by Prophet Exchange on any of these wagers, as long as customers have a counterparty to match their bet.
To start, Prophet Exchange will offer moneyline, spread and total markets for NFL, NBA, NHL, MLB, NCAA Football & Basketball games. They will continue to add new sports and markets as the platform scales.
One person already taking advantage of this is NFL World Champion Victor Cruz, who said goodbye to betting on -110 as he became the first bettor on the first US sports betting exchange by matching multiple $100 bets with others on Prophet Exchange.
Cruz matched two bets, one on the New York Giants +5.5 at +100 (even) odds against the Tennessee Titans in Week 1 and one on the Giants moneyline at +230. Cruz got the best odds in the market as compared to other traditional sportsbooks. Cruz, a strategic partner and brand ambassador of Prophet Exchange, is the first in a long line of bettors in New Jersey who can now take advantage of even odds on spreads and totals markets and tighter moneyline prices.
"Prophet Exchange is the sports betting platform of the future," says Victor Cruz. "It was great to place a bet directly with other users on the exchange without having to factor in lines that oddsmakers chose. I'm extremely proud to be a strategic partner of Prophet Exchange as they continue to innovate the sports betting world. Being a native of New Jersey, there's no company I'd rather partner with. Of course, I had to bet on my Giants for my first wager."
"There is an overwhelming amount of emotion I feel for Prophet officially launching as the first fully regulated, peer to peer betting exchange in New Jersey" said Prophet Exchange co-founder and CEO Dean Sisun. "This has been a monumentally challenging journey to date, and to see it come to life is an amazing achievement for our team. That being said, this is only Prophet's first major milestone, and we will not lose sight of our north star: becoming the mainstream sports betting platform in the United States."
"Launching here in New Jersey is everything we've been working towards for four years," Prophet co-founder and COO Jake Benzaquen says. "Being the first start-up and the first betting exchange in the United States regulated market means the world to us and our team here in Hoboken, and globally. We cannot wait to show the public who we are and what our product offers to the market here in New Jersey and beyond. As we say here, to the moon."
The Prophet Exchange platform is available on iOS, Android and web in New Jersey.
For more information:  Prophet Exchange and nj.prophetbettingexchange.com
Click here for video of Victor Cruz placing the historic first bet
Harrah's Gulf Coast Pays Out Unforgettable $538,530 Jackpot Win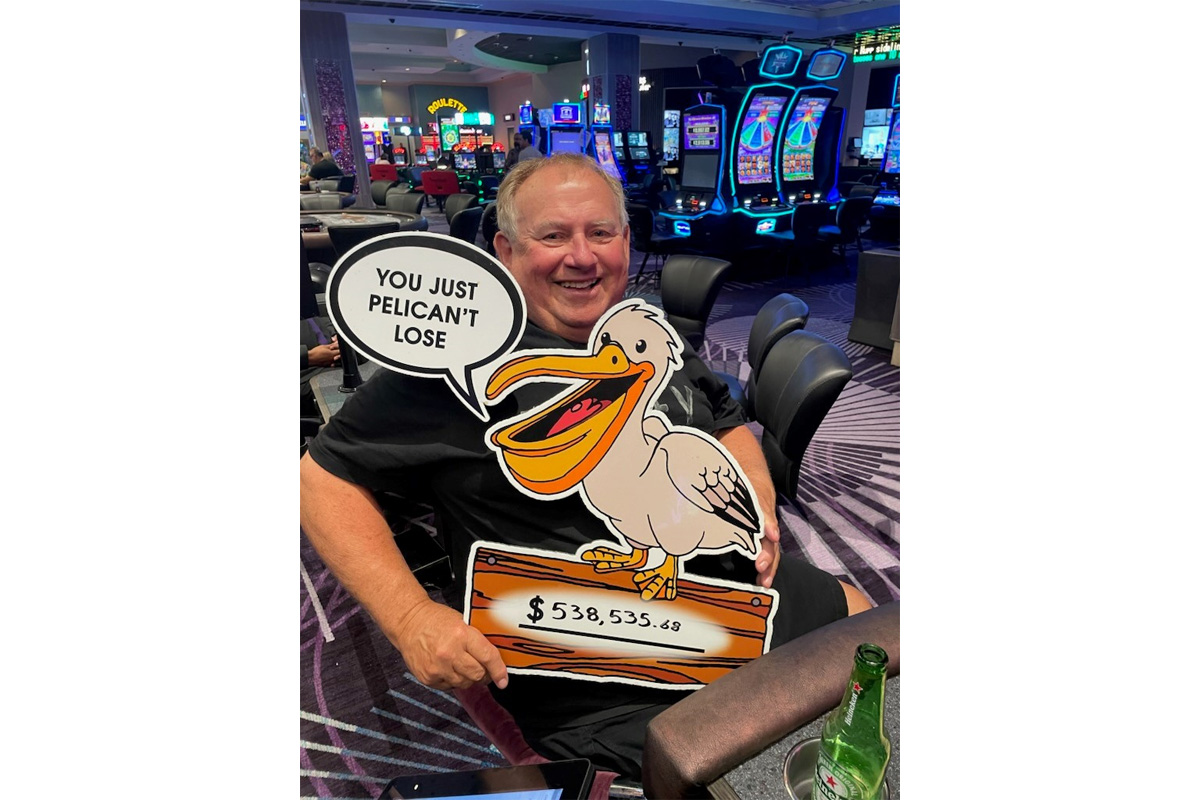 Harrah's Gulf Coast casino recently played host to a huge jackpot win when Alan S. struck gold on a progressive table game, pocketing an eye-watering $538,535 in winnings.
The excitement and disbelief of the win were palpable, with onlookers cheering and high-fiving an elated Alan, who was in shock at his unexpected fortune.
When it comes to progressive jackpots, Harrah's Gulf Coast is in a league of its own and is the proud hub of the largest progressive jackpots in Mississippi. Harrah's Gulf Coast is part of the Caesars Entertainment network, connecting it with four sister properties in Mississippi. This remarkable partnership brings players the opportunity to participate in shared progressive jackpots that grow and expand with every bet placed – leading to jaw-dropping payouts and heart-pounding wins!
This life-changing jackpot win has left Alan reeling! One thing's for sure, his lucky day at Harrah's Gulf Coast casino will always be a moment he'll never forget.
LIGHT & WONDER UNLOCKS HUGE POTENTIAL IN MICHIGAN AS PLAYZIDO™ PLATFORM GOES LIVE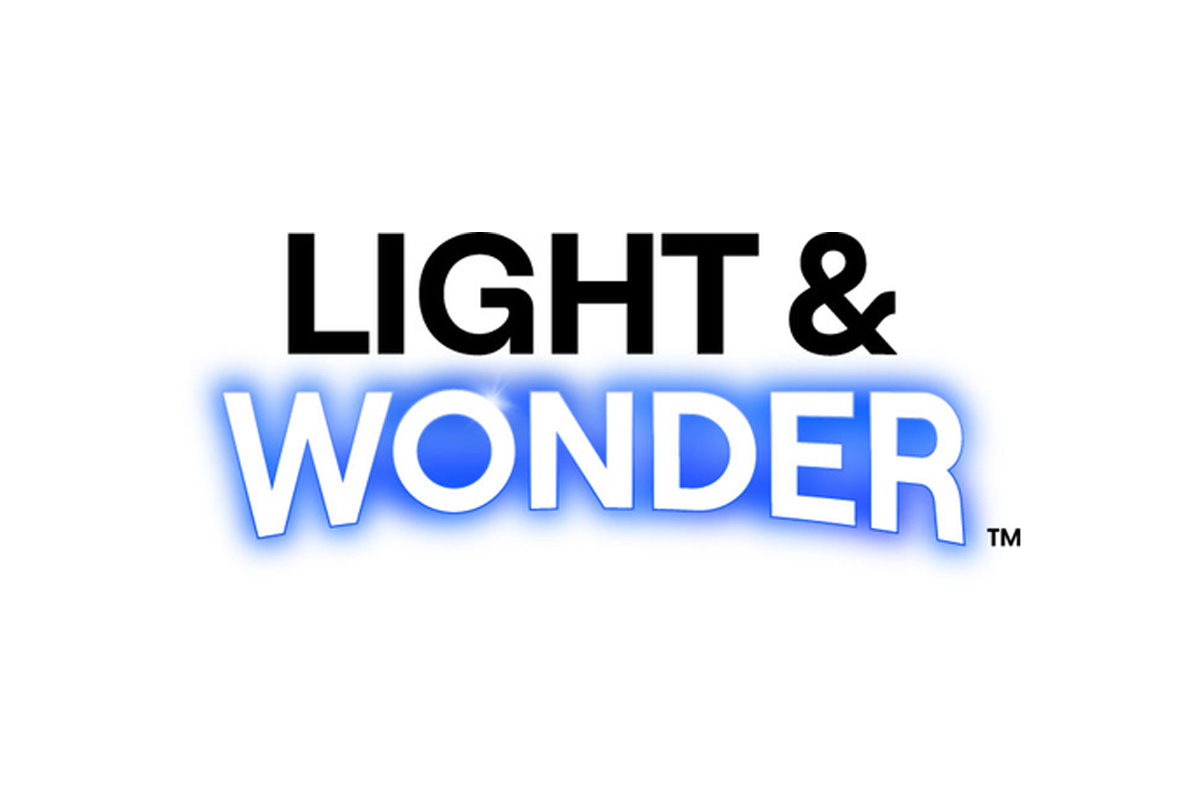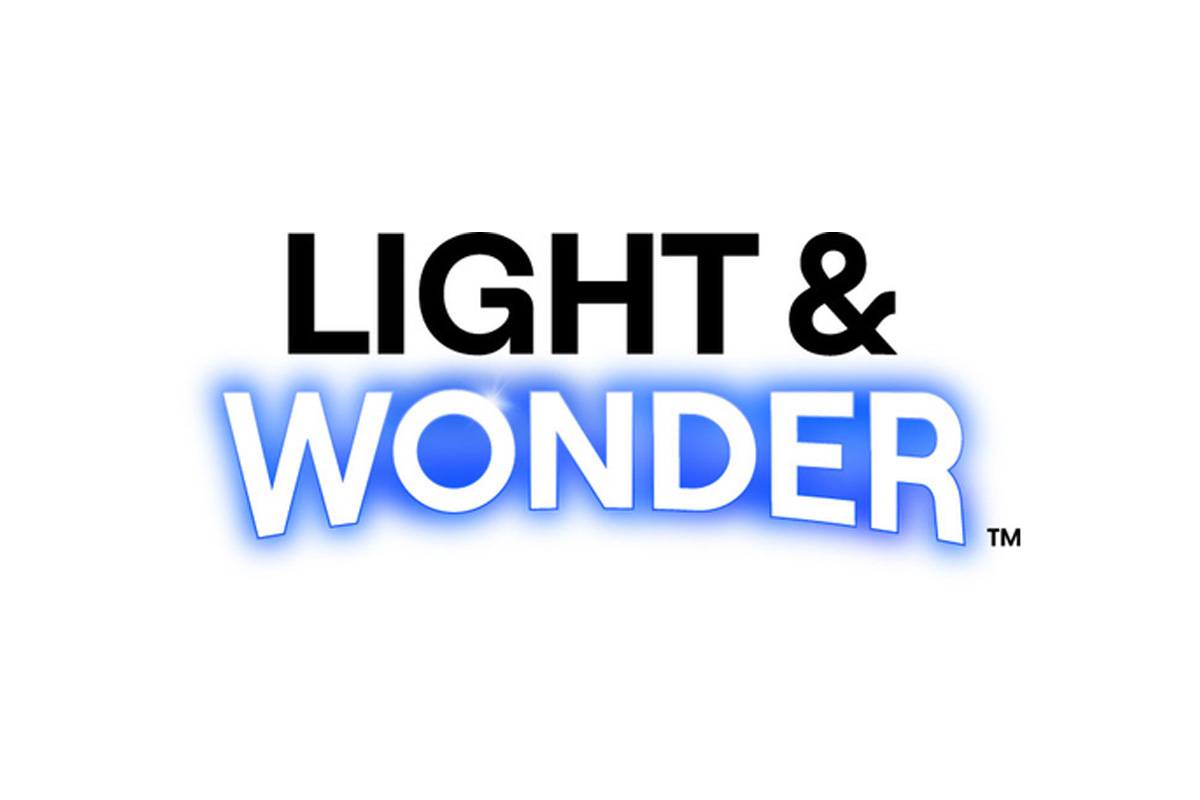 Light & Wonder, Inc. ((NASDAQ and ASX: LNW) (together with its subsidiaries, "Light & Wonder," "L&W" or the "Company") has taken its dynamic content creation platform Playzido live in Michigan, opening the door for players across the state to enjoy an exciting new offering.
The Michigan Gaming Control Board (MGCB) recently awarded a B2B supplier license to Playzido, the innovative gaming platform acquired by Light & Wonder last year. This will allow operator partners in the Great Lake State to benefit from a new stream of content developed through its proprietary Remote Gaming Server (RGS) platform and access to many new studios never before live in the US.
Playzido's flexible technology is purpose-built for creative independent studios and supports every game type including multiplayer games and jackpots.
The first games set to go live with operators in Michigan through the new Playzido license, the platform's first in the United States, include CHARLIE'S ANGELS™, DIAMOND MULTIPLIER RESPIN™ and BLAZING 777 2x3x5x™.
This new license represents the next phase of Light & Wonder's iGaming content strategy across the U.S., as the Company continues to further strengthen its content delivery capabilities across North America.
Dana Jackel, Head of US Commercial at Light & Wonder iGaming, said: "This new license for Playzido in Michigan is a significant moment for us in terms of creation and delivering content that truly appeals to players in the state.
"Playzido's platform is rightly regarded as one of the industry's strongest and has already enjoyed enormous success in Europe. Everyone at Light & Wonder is ecstatic to harness the Playzido technology to bring next-level studios and games to our operator partners and players in Michigan to enjoy."
Gamesforum North America 2023 – Uniting Mobile Games Visionaries in the Heart of Seattle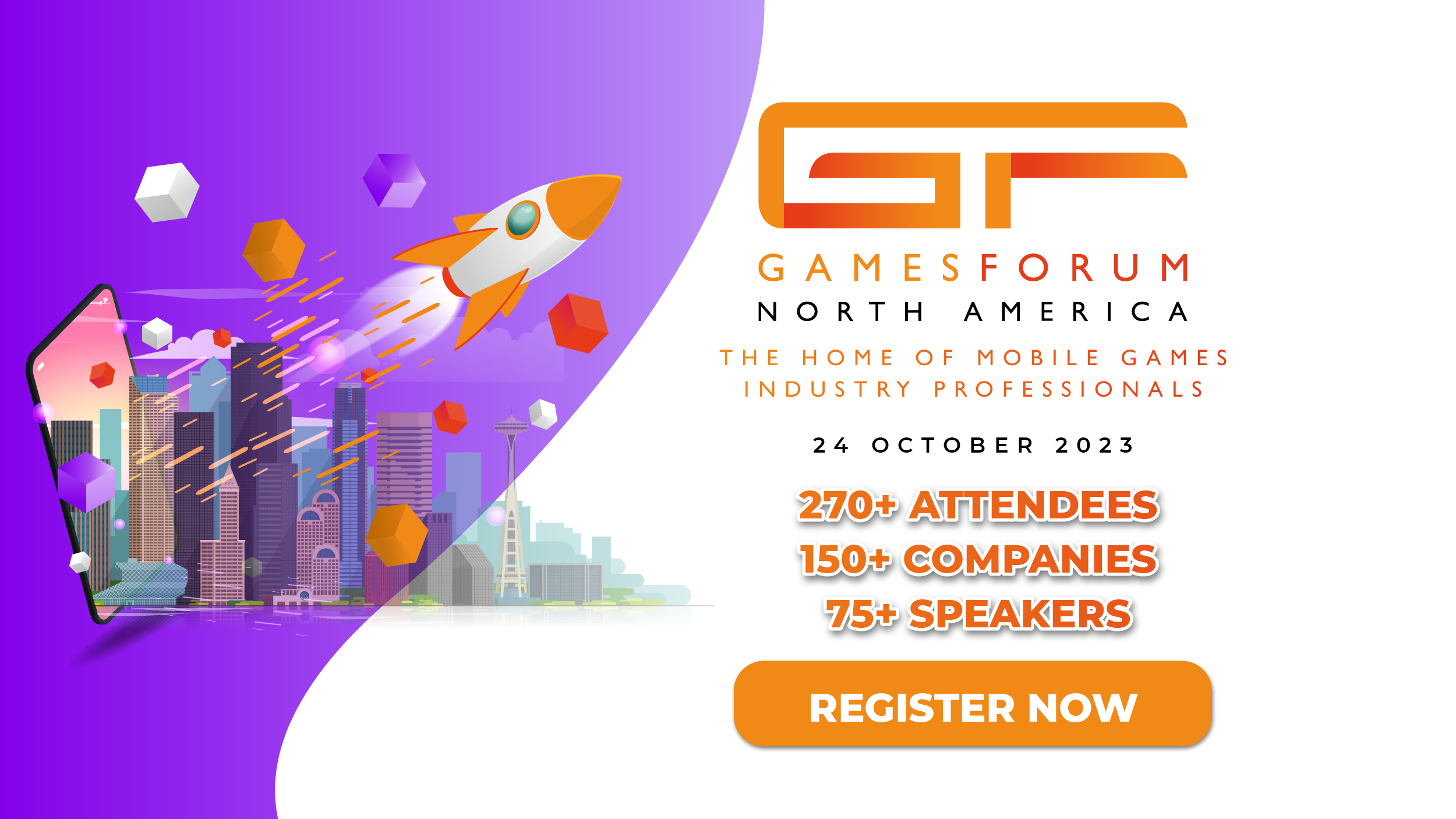 The highly anticipated Gamesforum North America 2023 is set to take centre stage at the Bell Harbour International Conference Center in the vibrant city of Seattle next month, where industry leaders, and innovators in the realms of UA, Ad Monetisation, ASO and Product will come together for one of the most important events on the games industry calendar. With a mission to foster innovation and knowledge in the mobile games industry, Gamesforum North America promises to be an insightful experience packed with quality, relevant content for all participants.
At the core of Gamesforum North America – and the wider Gamesforum series of events – is its content. Curated and delivered by industry experts who understand the mobile games industry intimately, the event will be home to representatives from some of the biggest powerhouses in the ecosystem, including, but certainly not limited to:
EA

Activision

Zynga

Jam City

TableTop Down

Super Evil Megacorp
Gamesforum North America is set to be the company's biggest event to date, following the success of Gamesforum Hamburg in June 2023. Attendees will be able to enjoy content from a selection of tracks, including:
User acquisition

Ad monetisation

App Store optimisation

Product
Recognising the power and potential of the thriving mobile games market, Gamesforum is renowned for its quality-first approach to event content. With unparalleled networking opportunities and the widely-regarded "Unfiltered" panels, which provides a gloves-off platform for panellists to discuss industry trends, Gamesforum North America is set to be the go-to event for mobile games professionals across the continent.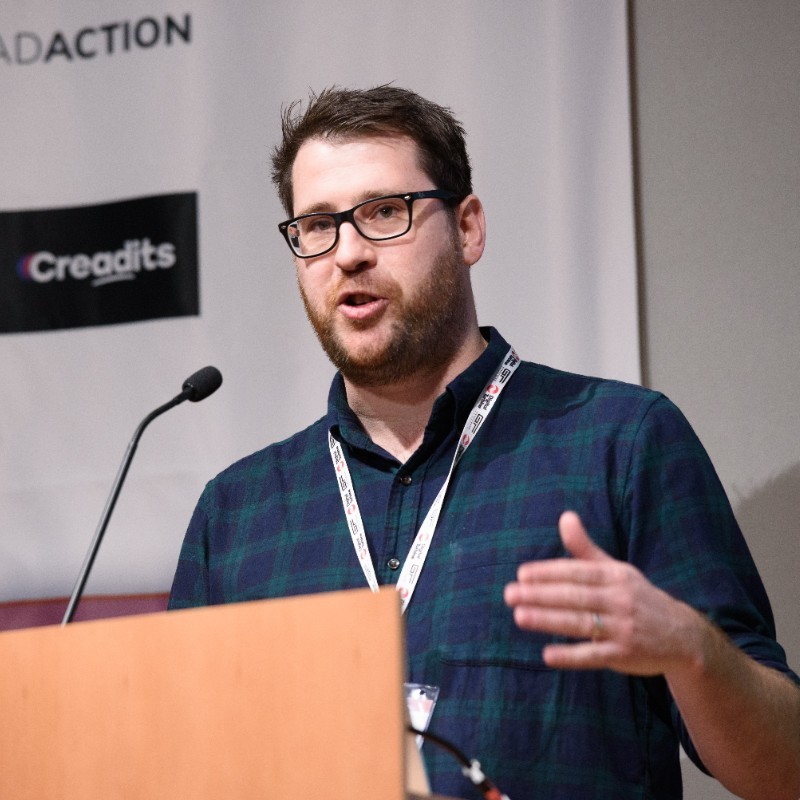 John Speakman, CEO at Gamesforum said: "Gamesforum is a pivotal hub for the mobile games industry, serving as a crucible of ideas, innovation, and connections, we can't wait to get the ball rolling on our biggest event to date..
In an era where gaming has emerged as a cultural and economic force, Gamesforum plays a vital role in shaping the industry's future. I'm deeply committed to our mission of bringing together visionaries, pioneers and experts from across North America and the world. At Gamesforum North America, attendees can expect an immersive journey through the heart of gaming, featuring world-class speakers, unparalleled networking opportunities, hands-on experiences with cutting-edge technology, and thought-provoking workshops that equip them with the tools to thrive in this dynamic ecosystem.
Our incredible sponsors are what make this possible, so I would love to thank them for taking part in this. See you all in Seattle!"
Sponsors for Gamesforum North America include:
GOLD TIER
OFFICIAL DIRECT DISTRIBUTION AND MONETIZATION PARTNER
NETWORKING LUNCH SPONSORS
SILVER TIER
Audiomob

Moloco

Clevertap

Nativex
BRONZE TIER
BADGE SPONSORS
MEDIA PARTNERS
Deconstructors of Fun

PGC

Mobidictum