Wanna Be a Better Sports Bettor? Famed Veteran Sports Book Manager and Pro Vegas Bookmaker Shares Insights at Casino Collectibles Show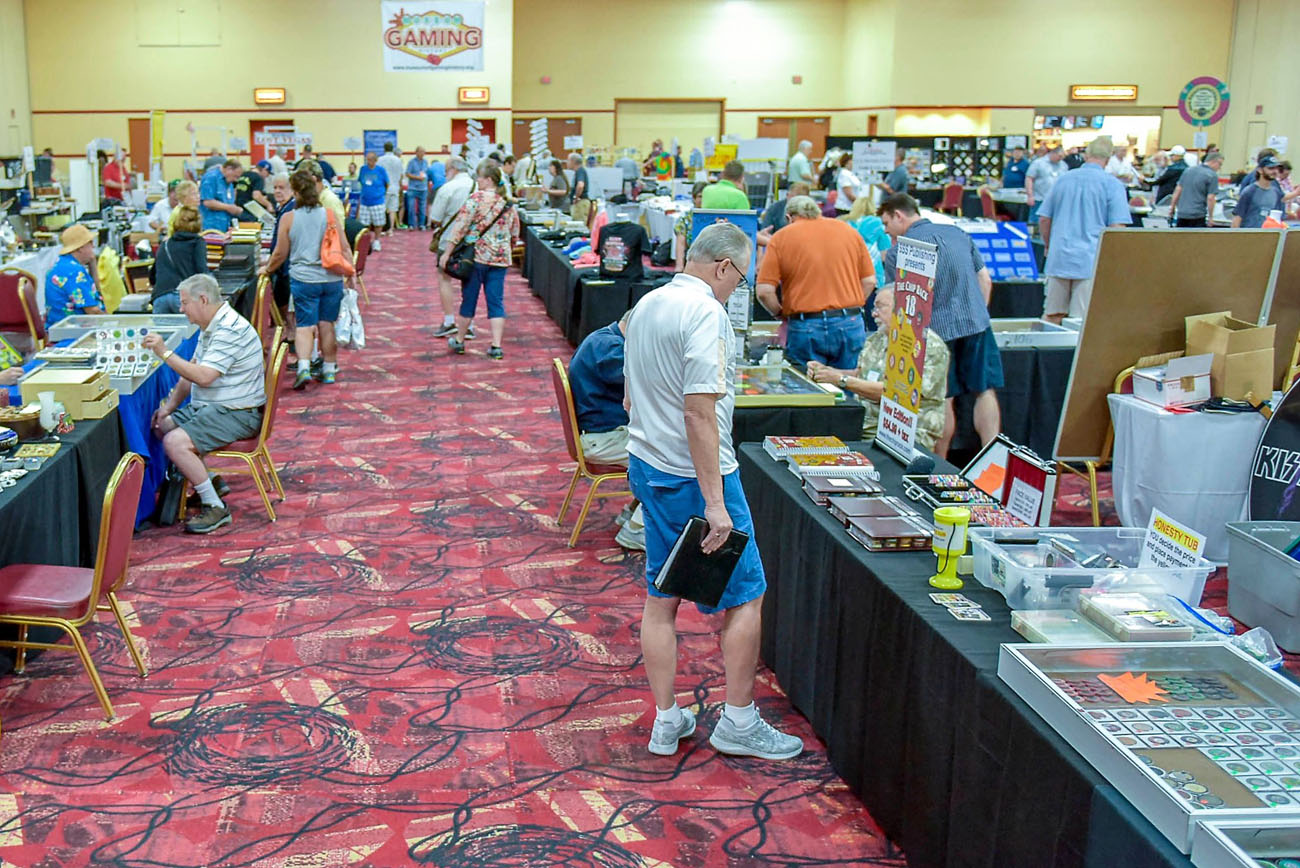 Author and Radio Host Chris Andrews will greet attendees during world's largest casino memorabilia show June 16 in Las Vegas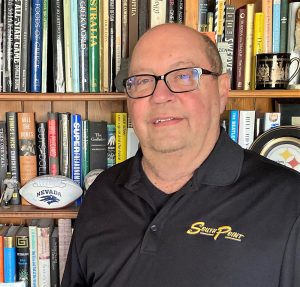 Sports betting is all the rage, and what could be timelier for a casino memorabilia show than to have the man that turned the sportsbook at the tiny Cal Neva casino into one of the biggest and most successful sports book in Nevada? Chris Andrews 35-year bookmaking resume includes the iconic Las Vegas casinos Stardust, Barbary Coast, Golden Nugget and South Point. To help the wagering public, Andrews authored a behind-the-scenes book, and he'll share some of his bookmaking and sports betting insights at the Casino Collectibles Association's 29th annual show.  He will greet those attending the World's Largest Casino Chip and Collectibles Show on day one from 11 a.m. to 1 p.m. on Thursday June 16, at the South Point Hotel and Casino in Las Vegas. The show runs Thursday, Friday and Saturday, June 16 -18, 2022.
Chris Andrews came west to Las Vegas after paying his way through college hustling bets and making book where he learned the old Nevada method of bookmaking. He was so good the Cal Neva hired him at age 25 to run their sportsbook, and the little-known casino rocketed to national sports betting prominence. He came back to Vegas when his cousin bought the Golden Nugget, and left when it sold. Andrews explored various possibilities and realized his experience as a bookmaker, radio host and writer could be used to turn the tables on bookmakers and help the wagering public. He and his partners formed Against the Number to do just that. Andrews is the author of the book Then One Day…40 years of Bookmaking in Nevada. Recently Andrews was hired once again by Michael Gaughan, where he is currently director of the South Point Casino Sportsbook.
The World's Largest Casino Chip and Collectibles Show is open to the public and offers the
greatest collection of casino memorabilia, souvenirs and keepsakes ever assembled in a single location.  Attendees will be able to browse souvenirs of nearly everything casino related, including gaming table chips, slot machines, slot cards, tokens and glass, dice, playing cards, matchbooks, menus, dinnerware, swizzle sticks, post cards, photos and more. Over 50 worldwide dealers will be on hand to offer attendees the unique opportunity to examine, buy, sell, or trade casino collectibles.
The Casino Collectibles Association is a club with over 1,000 members who passionately share the hobby of collecting and preserving the past. Show registration and admission is open to the public June 16, 10 AM – 5 PM (admission $10), June 17, 9 AM – 4 PM (admission $5) and June 18, 9 AM – 4 PM (admission is free).
Harrah's Gulf Coast Pays Out Unforgettable $538,530 Jackpot Win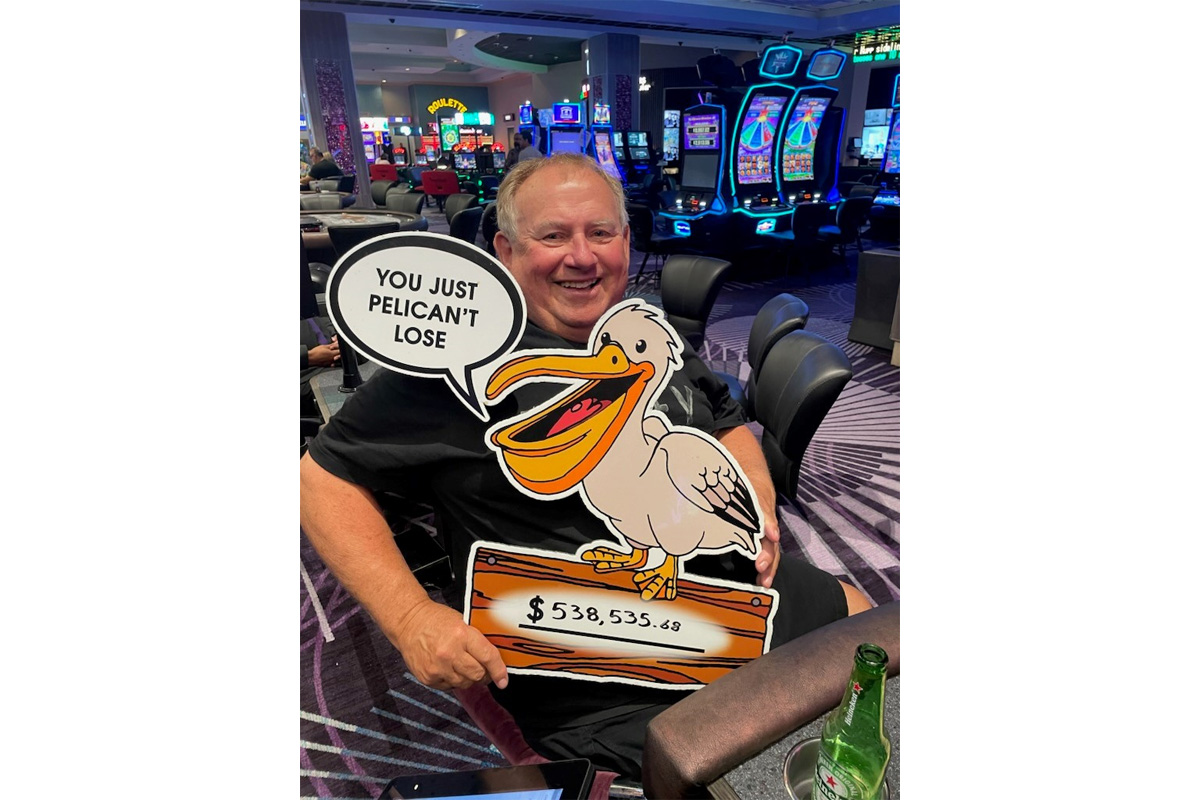 Harrah's Gulf Coast casino recently played host to a huge jackpot win when Alan S. struck gold on a progressive table game, pocketing an eye-watering $538,535 in winnings.
The excitement and disbelief of the win were palpable, with onlookers cheering and high-fiving an elated Alan, who was in shock at his unexpected fortune.
When it comes to progressive jackpots, Harrah's Gulf Coast is in a league of its own and is the proud hub of the largest progressive jackpots in Mississippi. Harrah's Gulf Coast is part of the Caesars Entertainment network, connecting it with four sister properties in Mississippi. This remarkable partnership brings players the opportunity to participate in shared progressive jackpots that grow and expand with every bet placed – leading to jaw-dropping payouts and heart-pounding wins!
This life-changing jackpot win has left Alan reeling! One thing's for sure, his lucky day at Harrah's Gulf Coast casino will always be a moment he'll never forget.
LIGHT & WONDER UNLOCKS HUGE POTENTIAL IN MICHIGAN AS PLAYZIDO™ PLATFORM GOES LIVE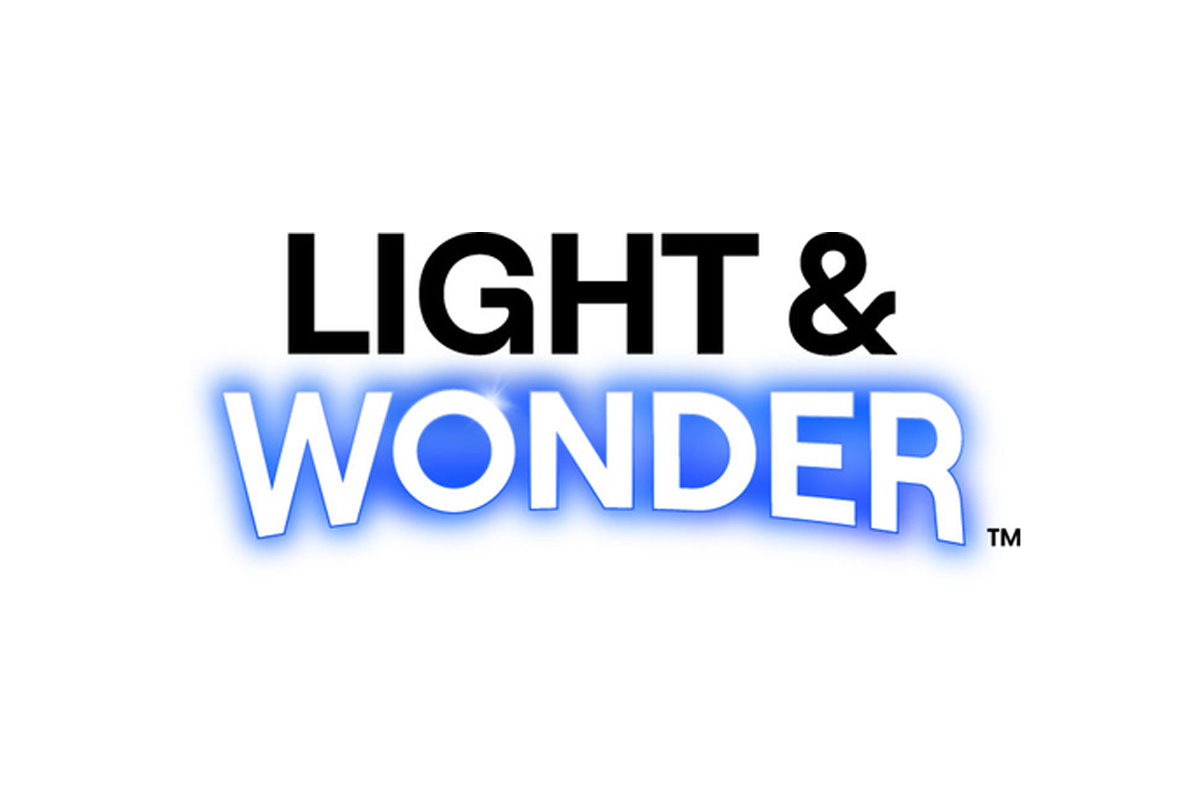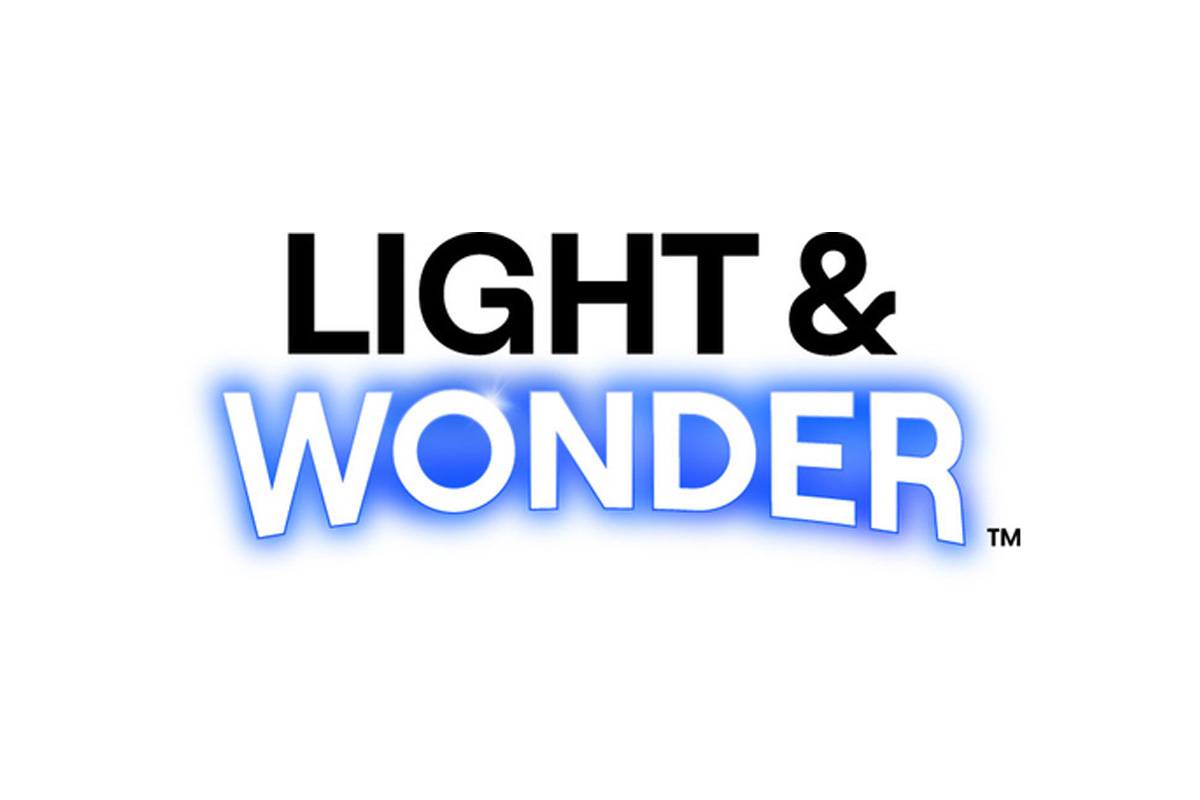 Light & Wonder, Inc. ((NASDAQ and ASX: LNW) (together with its subsidiaries, "Light & Wonder," "L&W" or the "Company") has taken its dynamic content creation platform Playzido live in Michigan, opening the door for players across the state to enjoy an exciting new offering.
The Michigan Gaming Control Board (MGCB) recently awarded a B2B supplier license to Playzido, the innovative gaming platform acquired by Light & Wonder last year. This will allow operator partners in the Great Lake State to benefit from a new stream of content developed through its proprietary Remote Gaming Server (RGS) platform and access to many new studios never before live in the US.
Playzido's flexible technology is purpose-built for creative independent studios and supports every game type including multiplayer games and jackpots.
The first games set to go live with operators in Michigan through the new Playzido license, the platform's first in the United States, include CHARLIE'S ANGELS™, DIAMOND MULTIPLIER RESPIN™ and BLAZING 777 2x3x5x™.
This new license represents the next phase of Light & Wonder's iGaming content strategy across the U.S., as the Company continues to further strengthen its content delivery capabilities across North America.
Dana Jackel, Head of US Commercial at Light & Wonder iGaming, said: "This new license for Playzido in Michigan is a significant moment for us in terms of creation and delivering content that truly appeals to players in the state.
"Playzido's platform is rightly regarded as one of the industry's strongest and has already enjoyed enormous success in Europe. Everyone at Light & Wonder is ecstatic to harness the Playzido technology to bring next-level studios and games to our operator partners and players in Michigan to enjoy."
Gamesforum North America 2023 – Uniting Mobile Games Visionaries in the Heart of Seattle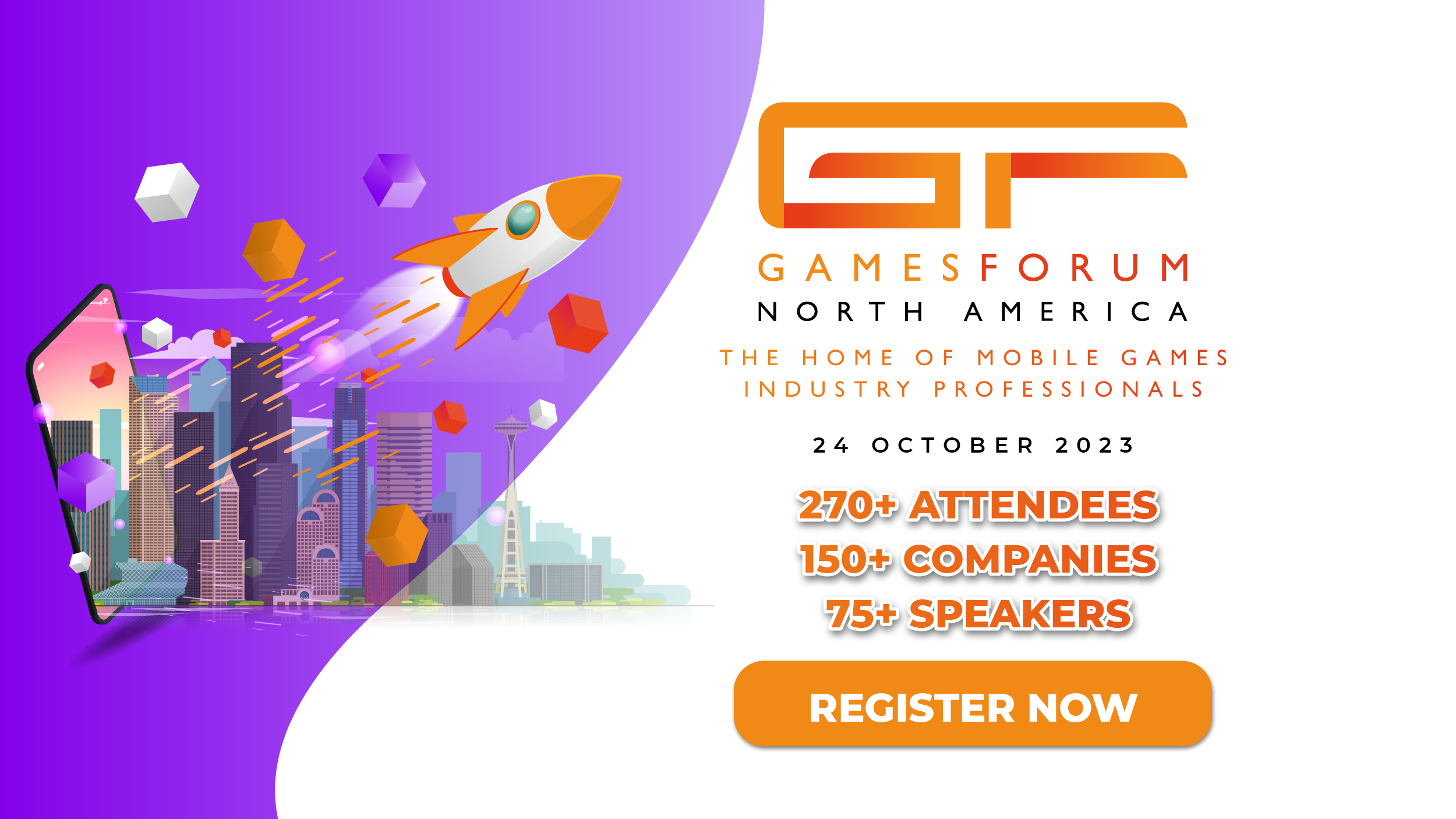 The highly anticipated Gamesforum North America 2023 is set to take centre stage at the Bell Harbour International Conference Center in the vibrant city of Seattle next month, where industry leaders, and innovators in the realms of UA, Ad Monetisation, ASO and Product will come together for one of the most important events on the games industry calendar. With a mission to foster innovation and knowledge in the mobile games industry, Gamesforum North America promises to be an insightful experience packed with quality, relevant content for all participants.
At the core of Gamesforum North America – and the wider Gamesforum series of events – is its content. Curated and delivered by industry experts who understand the mobile games industry intimately, the event will be home to representatives from some of the biggest powerhouses in the ecosystem, including, but certainly not limited to:
EA

Activision

Zynga

Jam City

TableTop Down

Super Evil Megacorp
Gamesforum North America is set to be the company's biggest event to date, following the success of Gamesforum Hamburg in June 2023. Attendees will be able to enjoy content from a selection of tracks, including:
User acquisition

Ad monetisation

App Store optimisation

Product
Recognising the power and potential of the thriving mobile games market, Gamesforum is renowned for its quality-first approach to event content. With unparalleled networking opportunities and the widely-regarded "Unfiltered" panels, which provides a gloves-off platform for panellists to discuss industry trends, Gamesforum North America is set to be the go-to event for mobile games professionals across the continent.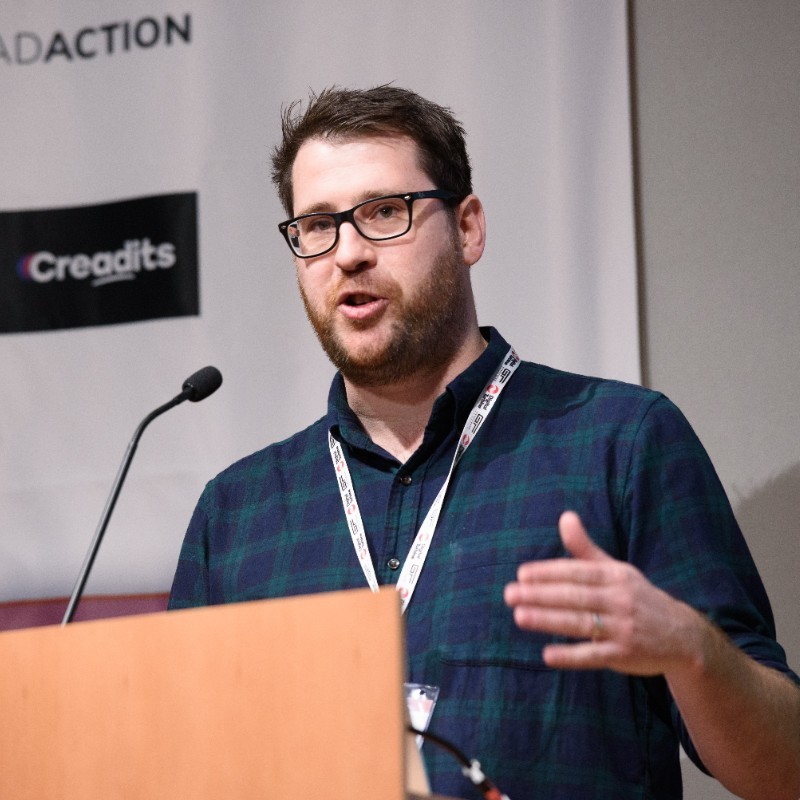 John Speakman, CEO at Gamesforum said: "Gamesforum is a pivotal hub for the mobile games industry, serving as a crucible of ideas, innovation, and connections, we can't wait to get the ball rolling on our biggest event to date..
In an era where gaming has emerged as a cultural and economic force, Gamesforum plays a vital role in shaping the industry's future. I'm deeply committed to our mission of bringing together visionaries, pioneers and experts from across North America and the world. At Gamesforum North America, attendees can expect an immersive journey through the heart of gaming, featuring world-class speakers, unparalleled networking opportunities, hands-on experiences with cutting-edge technology, and thought-provoking workshops that equip them with the tools to thrive in this dynamic ecosystem.
Our incredible sponsors are what make this possible, so I would love to thank them for taking part in this. See you all in Seattle!"
Sponsors for Gamesforum North America include:
GOLD TIER
OFFICIAL DIRECT DISTRIBUTION AND MONETIZATION PARTNER
NETWORKING LUNCH SPONSORS
SILVER TIER
Audiomob

Moloco

Clevertap

Nativex
BRONZE TIER
BADGE SPONSORS
MEDIA PARTNERS
Deconstructors of Fun

PGC

Mobidictum