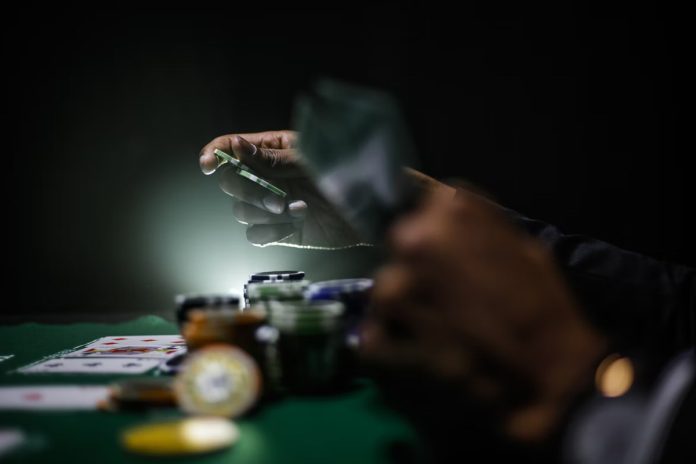 Over 2 percent of Americans suffer from gambling addiction according to a recent report by the National Council on Problem Gambling. This is a cause for concern especially during the COVID-19 crisis which worsens mental health issues in the general population, including increasing engagement in addictive behaviors.
Not only does the pandemic increase gambling behavior among those affected by problem gambling, but it also increases the occurrence of new cases. Its impact on financial and psychological well-being in conjunction with changes in gambling markets during the pandemic raises concerns, calling for research initiatives in the area and preventive regulatory measures by stakeholders.
A web survey addressing a general population sample showed a statistically significant difference between gamblers and people who do not gamble in age but not in education, and a higher level of perceived stress, distress, and hostility in both chronic and new gamblers compared to those who did not report gambling behavior. A consistent proportion of business owners and unemployed individuals reported problem gambling during the lockdown period.
Gambling Addiction Help Guide
A lot of persons with gambling addiction mostly try to conceal their condition, but an addiction can be hard to hide. If you have a gambling addiction, you may feel that you need constant access to online gambling pools or casinos, and feel an uncontrollable urge to play slot machines, buy lottery tickets, visit casinos, or gamble online. Even if you gamble at home when no one is around as some people tend to do, your addiction may start to present itself in certain other areas of your life.
Gambling Addiction Signs and Symptoms
The individual:
Feels that gambling is the best option to escape problems.
Always gets preoccupied with gambling (i.e. thinking of ways to get money with which to gamble even after incurring so much debt, reliving past gambling experiences, planning the next venture).
Gets defensive when confronted about his/her gambling habits and they become very secretive about it.
Relies on others to relieve a serious financial situation caused by gambling, by bailing him or her out.
Tries unsuccessfully to control, cut back, or stop gambling.
Becomes very irritable and restless when not gambling.
Tries to fix losses with more gambling.
Lies to family and others about the impact of gambling.
Loses relationships and jeopardizes jobs, education or career opportunities all because of gambling.
Commits unspeakable crimes to finance the gambling urges.
Increases bet amounts when gambling in order to achieve the desired excitement.
10 important rules to follow as a gambler
If you choose to gamble, do so only for entertainment purposes. If enjoyment is no longer the sole purpose of your gambling, then there's a need to reflect and ask yourself why you are still playing.
Always treat the money lost as the cost of your entertainment, and any winnings as a bonus.
Set money limits and stick to it. Decide before you go, how much you want to spend and what you can afford to lose. At no point should you change your mind after losing.
Set a time limit and stick to it. Decide how much of your time you want to allow for gambling and be strict about it. Whether you're winning or losing, leave when you reach the time limit.
Expect to lose. The general odds are that you will lose.
Make it a personal rule not to gamble on credit. Never use borrowed money to gamble.
Create a balance between gambling and other aspects of your life. Gambling should not affect your relationship with people or stand in place of family, friends, work or other activities.
Avoid chasing lost money (i.e don't try to win back money that has been lost). Chances are the more you try to regain your losses, the greater they will get.
Don't gamble as a way to cope with emotional or physical pain.
Get educated about the dangers of problem gambling. The more you understand, the better choices you'll make.
Conclusion
Researchers have called for attention to mental health consequences of the pandemic, including addictive behaviors. With the increasing accessibility of internet gambling and the worsening COVID-19-related stress, problem gambling may potentially be among the health hazards affected by the ongoing crisis and its aftermath. Public prevention efforts and systematic research data collection are warranted.
Find out more about gambling addiction symptoms, facts and help guides here.