Indiana Sportsbooks Lose Out On $165 Million In April Bets

With retail sportsbooks shuttered and few events to draw bets, April could be low point, according to PlayIndiana.com
— Indiana sportsbooks suffered their worst month ever in April — including a retail sector that did not produce a single bet — costing sportsbooks an estimated $165 million in bets, according to estimates from PlayIndiana.
With a minimized schedule of sports to bet on and casinos closed for the entire month, Indiana generated just $26.3 million in wagers, according to official reporting released Monday. During a month in which online and retail sportsbooks would have expected to draw at least $190 million in bets, April's handle was down 64.8% from $74.8 million in March. That's the lowest monthly handle ever for Indiana sportsbooks, which launched in October 2019 with $35.2 million in bets.
"April's results are shocking, but not at all surprising," said Dustin Gouker, chief analyst for PlayIndiana.com. "Bettors have very few places to turn in Indiana. In some states, online casinos have driven significant revenue. But that isn't possible in Indiana. So the industry's results will continue to be grim until the sports world figures out a way to reopen."
April's wagers produced $1.6 million in adjusted gross revenue, down from $5.5 million in March. That yielded $148,189 in tax revenue for the state.
Without legal online casino games and poker, and no esports betting, bettors in Indiana have largely been limited since mid-March to fringe international sports and futures betting. In fact, $21 million of the state's handle was generated by "other" sports, far more than football, basketball, and baseball.
The NFL Draft, and to a lesser extent the WNBA Draft, gave bettors some reason to engage with sportsbooks in April. Indiana, the first state to allow betting on professional sports drafts, generated $1.3 million in football-related wagers in April, most of which came from the NFL Draft.
"The shut down of sports has led to some creativity by Indiana's bookmakers, and that creativity was rewarded with interest in the NFL Draft," said Jessica Welman, analyst for PlayIndiana.com. "Even though Indiana has missed out on some opportunities, regulators have at least been nimble enough to allow some unconventional ideas."
There are reasons for cautious optimism. NASCAR is planning on revving up in May, which could draw betting interest. The PGA Tour is planning a June tee off while baseball and the NBA continue to search for a workable solution to restart their seasons. In addition, Indiana's casinos and retail sportsbooks could open as early as June 14.
"It could be that April is the low point in what will undoubtedly still be a struggle until sports can resume with their regular schedules," Gouker said. "If sports do resume relatively soon, online sportsbooks should recover quickly. In the meantime, sportsbooks will continue to look for creative ways to drive revenue."
Because retail sportsbooks were shut down entirely in April—costing an estimated $40 million in in-person bets—online sportsbooks accounted for the entire handle in the state. DraftKings/Ameristar Casino led the market with $13.6 million in bets, up from $33.1 million in March. That generated $908,322 in gross receipts, down from $2.4 million. FanDuel/Blue Chip Casino was second with a $9.7 million handle, down from $21.6 million. That resulted in a $558,155 win, down from $1.5 million.
The market leaders were followed by:
BetRivers/French Lick Resort ($2.1 million handle, down from $3.6 million; $116,726 win, down from $343,482)
Hollywood Lawrenceburg/PointsBet ($449,638 handle, up from $334,237 handle; -$4,768 handle, down from $65,390)
BetMGM/Belterra ($418,195 handle, down from $2.1 million; $48,043 handle, down from $370,669)
BetAmerica/Rising Star Casino ($3,886 handle, down from $132,568; $3,519 win, down from $8,233)
The shutdown may have slowed the development of some sportsbooks apps, too. BetIndiana is still sorting through issues. And familiar brands such as William Hill, which operates a retail sportsbook at Tropicana Evansville, as well as Caesars, Fox Bet, and Unibet have yet to enter the market.
"The legacy of this shut down for the market could be in the way it has stunted its growth," Welman said. "From lost revenue to less competition, the effects of this unprecedented shutdown will be felt well after sports resume."
For more revenue information on Indiana sportsbooks, visit PlayIndiana.com/revenue.
About the PlayUSA.com Network:
The PlayUSA.com Network is a leading source for news, analysis, and research related to the market for regulated online gaming in the United States. With a presence in over a dozen states, PlayUSA.com and its state-focused branches produce daily original reporting, publish in-depth research, and offer player advocacy tools related to the advancement of safe, licensed, and legal online gaming options for consumers. Based in Las Vegas, the PlayUSA Network is independently owned and operated, with no affiliations to any casino — commercial, tribal, online, or otherwise.
Playtech Opens the Eagerly Awaited Third State-of-the-Art Live Casino Facility in Pennsylvania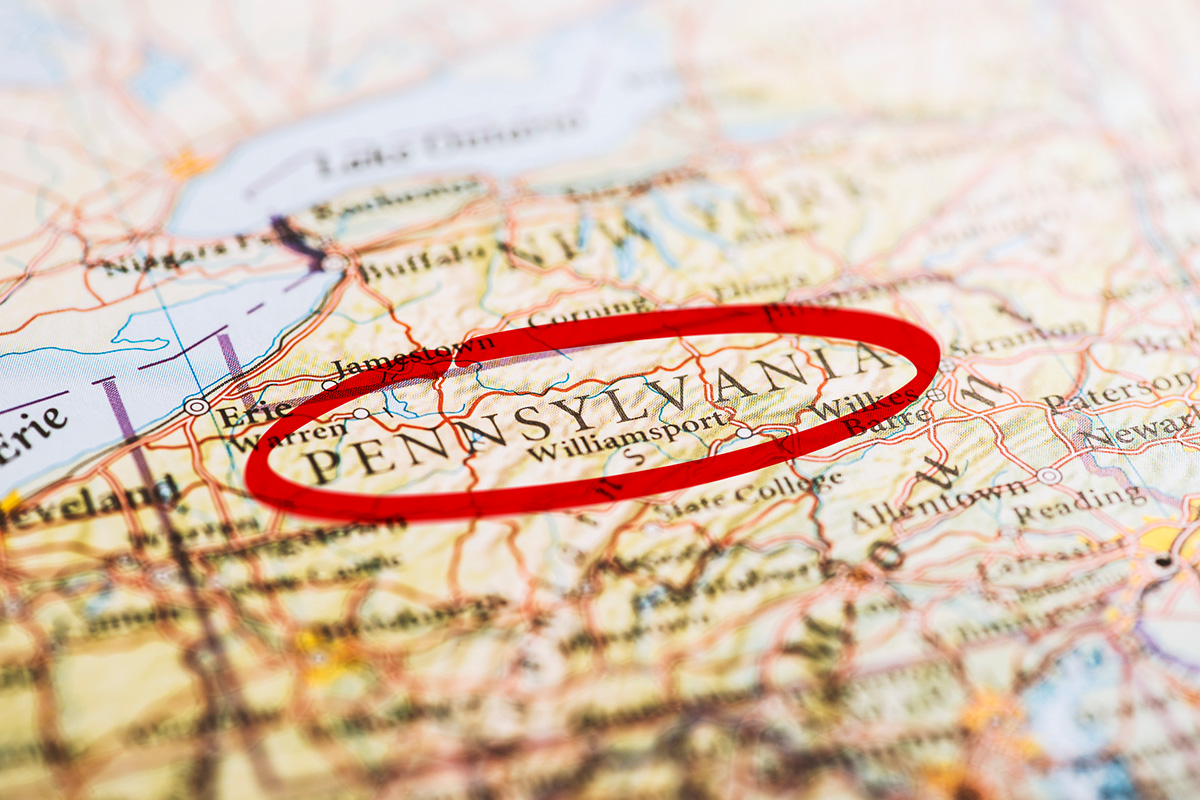 Playtech has opened its third and latest state-of-the-art Live Studio in the US. The highly anticipated studio, which officially soft launched on November 28, will soon continue to run operations 24/7, marking a significant milestone for Playtech Live as it conquers its third US state, completing the tri-state iGaming project.
Located in Pennsylvania, the new Live Studio offers an exceptional Live Casino experience, allowing players to indulge in the thrill and excitement of VIP Blackjack and Roulette games. With an unwavering commitment to delivering unmatched gambling opportunities, Playtech Live has exciting plans to expand its game offerings to further cater to the diverse preferences and interests of esteemed players in the near future.
The launch of the long-awaited Pennsylvania Live Studio continues to showcase the Playtech Live team's dedication to innovation and its belief in creating dynamic, immersive, and state-of-the-art online casino experiences. This studio is a testament to Playtech's commitment to driving the evolution of the iGaming industry by bringing cutting-edge technology and highly engaging content to players worldwide.
As a leader in the Live Casino market, the Playtech Live team has taken great pride in expanding its footprint within the US, solidifying its presence in three key states for iGaming. The continuously growing team in the US is consistently delivering these key milestones and the newly opened Pennsylvania Live Studio is a testament to Playtech's position as the go-to provider for Live Casino solutions further strengthening its partnerships with leading online operators across the US.
Edo Haitin, CEO of Playtech Live, said: "I am very proud of this significant achievement for Playtech Live as we open our Pennsylvania Live Studio. This achievement is a testament to the outstanding dedication and expertise of our team, as well as our commitment to delivering exceptional Live Casino experiences to players worldwide. We are thrilled to complete the tri-state iGaming expansion and conquer yet another key territory. The launch of our state-of-the-art studio represents an exciting new chapter in our growth, showcasing our commitment to driving innovation within the industry with our dedicated focus on crafting customised gameplay experiences for the American market. We remain committed to delivering players of Pennsylvania an extraordinary online gaming experience."
Pace-O-Matic Granted Access to Additional Eckert Seamans Logs Pace-O-Matic (POM), the leading skill game developer who conducts significant business throughout Pennsylvania, yesterday released the following statement following an order from the United States District Court for the Middle District of Pennsylvania. The order grants POM additional access to Eckert, Seamans, Cherin & Mellott, LLC's privileged logs regarding the representation of casinos against skill games.
This decision overrules an appeal by Eckert Seaman Cherin & Mellot, LLC to exclude 120 documents from being produced. The Federal Court has ruled that 116 of those documents should be produced, 3 documents should be produced with redactions, and just 1 document shall not be produced.
"This is another victory for Pennsylvania small businesses and fraternal clubs, our skill game players, and POM as we work to uncover the extent of damage Eckert has done our business. We are pleased the court continues to rule in favor of openness and transparency concerning Eckert's repeated attempts to shield their nefarious behavior."
This news comes just days after skill games were declared legal games of skill by the Commonwealth Court of Pennsylvania.
"With the Commonwealth Court affirming POM'S Pennsylvania Skill's legal status, Eckert's actions are even more appalling. Eckert repeatedly misrepresented POM's legal status in Pennsylvania, falsely asserting to lawmakers, local elected officials, regulators, and the public that our skill games were illegal slot machines. Eckert's deliberate misrepresentation of our skill games has caused significant harm to our business and our industry. Thankfully the bright lights of justice are being shined upon their actions and we look forward to exposing the depths of their actions."
POM's lawsuit alleges that Eckert Seamans Cherin & Mellott, LLC, a Pennsylvania-based law firm deceived its client, POM, while at the same time representing a Pennsylvania casino that opposed POM's operations in the Commonwealth and launched lawsuits against POM.  When confronted with the conflict of interest, Eckert first denied the conflict, then swore to a Federal District Court they would not engage in a conflict, then continued to work surreptitiously against POM and POM's interests.
Eckert is a major law firm that has more than 300 lawyers across a network of 15 offices, including Philadelphia, Harrisburg, Pittsburgh, Boston, Washington, DC, and Richmond, VA.
The lawsuit contends that Eckert "took up arms" against POM on behalf of the Philadelphia-based Parx Casino; that Eckert "actively participated in and covertly manipulated litigation" in Pennsylvania Commonwealth Court adverse to POM's interests; and that Eckert participated in a campaign intended to "destroy POM's business by attempting to convince elected and appointed public officials that POM's games are gambling devices that should be seized and outlawed."  Eckert used its influence to improperly target the Pennsylvania Gaming Control Board.
When confronted by POM's allegation that Eckert was double-dealing and had breached its professional duties of loyalty and confidentiality, Eckert denied the claim, while seeking to shield the law firm's emails with the Parx Casino. These emails, if made public, reveal that numerous lawyers at Eckert, led by Mark Stewart, co-chair of Eckert's gaming practice group, were indeed simultaneously taking money from and representing the Parx Casino.
Parx Casino calls itself "the #1 casino in Pennsylvania" and is owned and operated by Greenwood Racing Inc.
Eckert, working at the behest of Parx Casino and its consultants, sought to block Pace-O-Matic from doing business in Pennsylvania.
The suit also alleges that Eckert "violated their most basic fiduciary duties and concealed and misrepresented material facts to POM's great detriment.  As a result, POM is entitled to appropriate damages."
In November 2021, US Magistrate Judge Joseph Saporito, Jr. found that Eckert acted in "bad faith" by seeking to withhold emails that demonstrated Eckert was representing both sides.
Eckert, Saporito ruled, "actively and clandestinely managed and participated in the representation of Parx in the Commonwealth Court litigation against its other client, POM. Moreover, based on our in-camera review of the purportedly privileged documents, it did so with full knowledge that the conflict asserted by POM precluded its active and continuing representation of Parx in the Commonwealth Court litigation."
Saporito continued, "in light of the clear and obviously intentional subterfuge demonstrated in the purportedly privileged documents, we have no difficulty concluding that these documents evidence an intent by Stewart and Eckert to play fast and loose with the courts".
Eckert appealed Jude Saporito's ruling, which required Eckert to turn over to POM many internal emails. On July 5, 2022, Federal Judge Jennifer P. Wilson ruled for POM, declaring, "in making inconsistent representations to the court, Eckert has attempted to obstruct the discovery process as to the central issue in this case: whether Eckert breached its fiduciary duty to POM by representing Parx, a party with adverse interests, at the same time that it represented POM."
POM is a leading developer of games of skill in the United States. Its games are played in thousands of small restaurants and bars, along with many social halls such as American Legion and Veterans of Foreign War posts.  POM games generated millions of dollars in revenue for businesses and clubs in Pennsylvania last year.
ILLINOIS LOTTERY REMINDS PLAYERS 'TIS THE SEASON TO GIFT RESPONSIBLY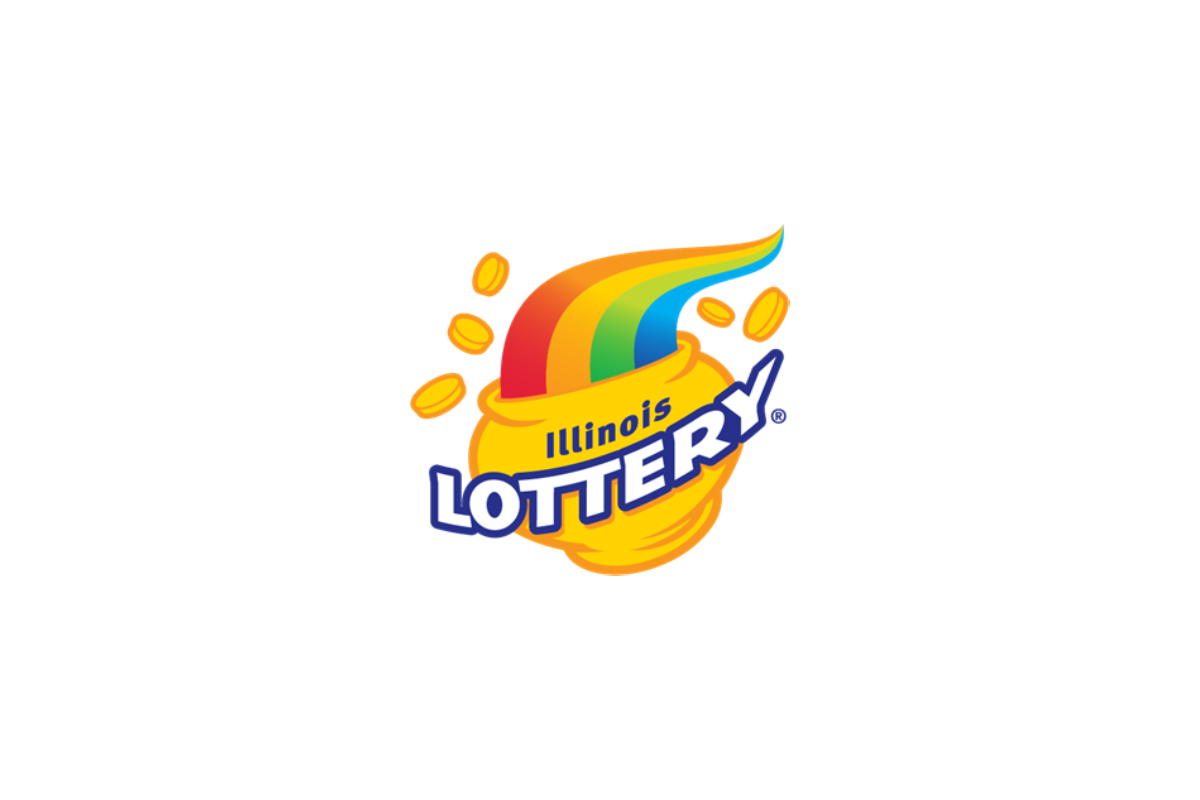 With the holiday gift-giving season underway, the Illinois Lottery is reminding players that lottery games are for grown-ups – not kids.
This holiday season, the Illinois Lottery is once again partnering with the Illinois Council on Problem Gambling(ICPG) in the Gift Responsibly Campaign. The annual holiday campaign, spearheaded by the National Council on Problem Gambling, is designed to increase public awareness of the impact and inappropriateness of giving lottery products as gifts to minors.
"Lottery products, especially Instant Tickets, are a popular gift during the holiday season but they are not an appropriate gift for those under the age of 18," said Harold Mays, Illinois Lottery Director. "Responsible gaming is an integral part of the Illinois Lottery, and we are pleased to once again support the Gift Responsibly Campaign this holiday season by reminding players that lottery games are for adults only."
The Illinois Lottery joins a network of more than 80 national and international lotteries encouraging players to gamble responsibly and to help keep the holiday season festive by gifting lottery tickets only to adults. Non-lottery organizations are also participating in the campaign as an effort to increase awareness of the risks of underage lottery play during the holiday season.
"Studies have shown that gambling at an early age can increase the risk of problem gambling later in life, including a strong association between age of gambling onset and problem gambling severity among those who receive lottery tickets," said Dave Wohl, Executive Director at ICPG. "We value our partnership with the Illinois Lottery and applaud their commitment to raise awareness about the risks of youth gambling through the Gift Responsibly Campaign."
In addition to the Gift Responsibly campaign, the Illinois Lottery promotes responsible play year round by reminding players to Be Smart, Play Smart®. Players are encouraged to play for fun, not funds, and to set a budget and stick to it. For more information on how to play and gift responsibly, please go to the Illinois Lottery website and visit the Responsible Gaming page.
If you or someone you know may be experiencing problems when playing lottery games, please call 1-800-GAMBLER. This toll-free helpline is answered by trained specialists 24/7/365.