Rivalry to Present at SBC Summit Latinoamérica 2022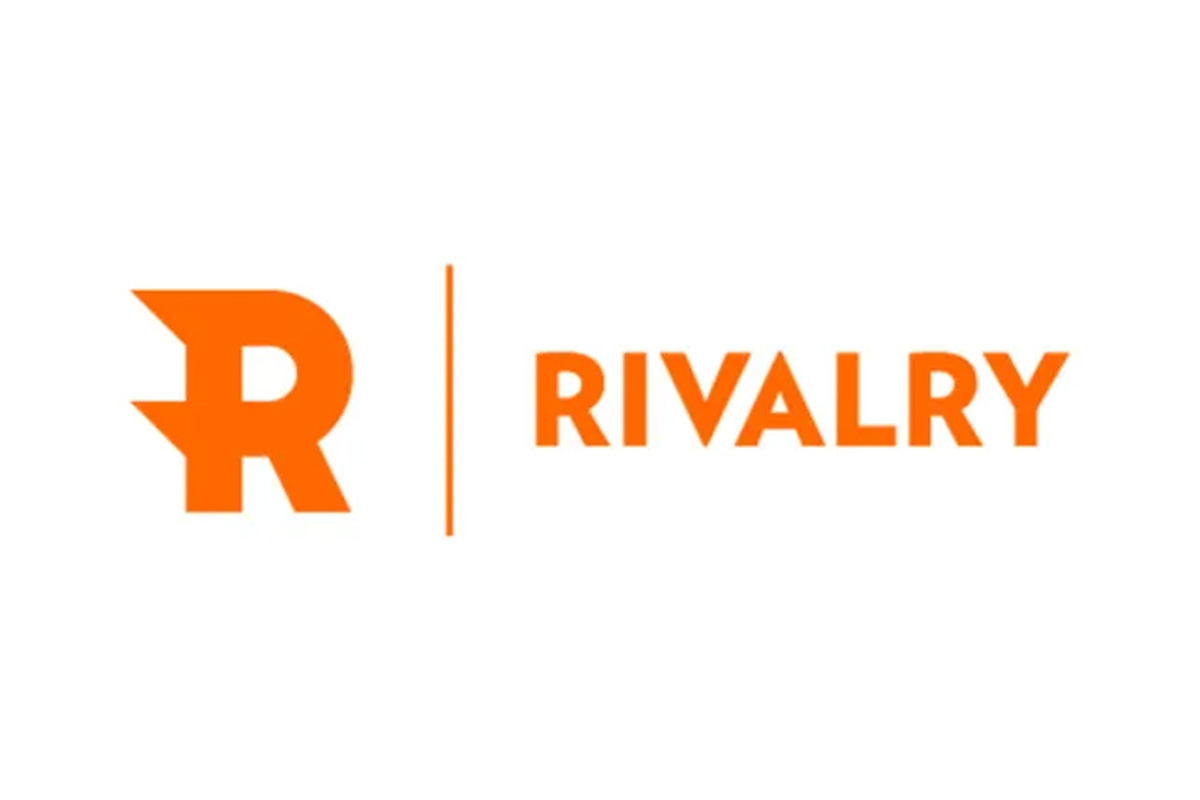 Rivalry Corp., an internationally regulated sports betting and media company, today announced that Billy Levy, Executive Vice President of Corporate Development, will present at the SBC Summit Latinoamérica conference in Hollywood, Florida on November 3, 2022. Mr. Levy will participate in a panel discussion titled "Understanding Esports in LATAM," alongside other esports, casino, and gambling executives.
Latin America is considered one of the world's largest esports markets with an estimated 70 million fans.1 Rivalry has built a strong presence in the region through its Isle of Man license and intends to continue to expand its leadership position throughout LATAM.
SBC Summit Latinoamérica is a conference and trade show for senior executives in the Latin American betting and gaming industry. The event will bring together the leadership teams and product specialists from retail and online operators in markets including Argentina, Brazil, Colombia, Chile, Costa Rica, Mexico, Peru, Puerto Rico, Dominican Republic, Uruguay and many others to share information about best practice, launching in new territories, localized marketing strategies, and the latest technology. More details are available on the SBC Summit website.
DWG teams up with Hard Rock Bet in New Jersey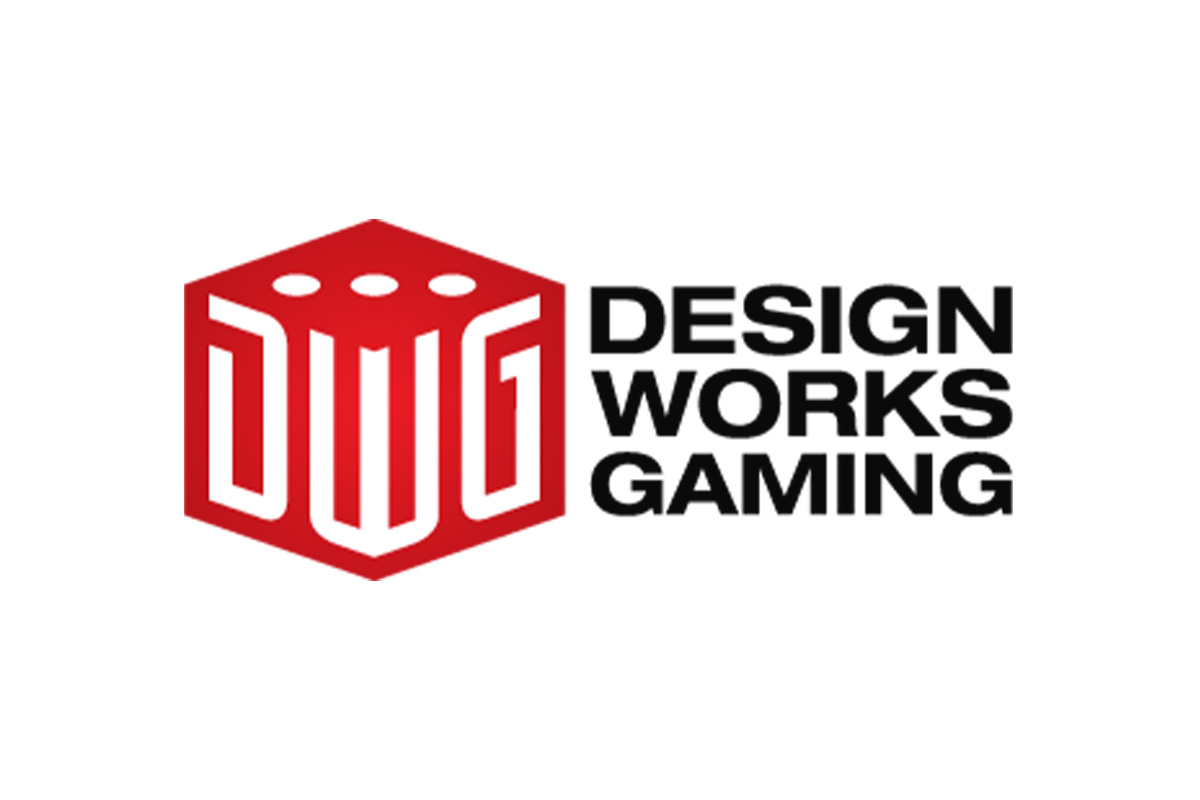 Design Works Gaming has further cemented its position as one of New Jersey's leading online casino suppliers as the studio lands another major partnership, this time with Hard Rock Bet – Hard Rock Digital's newly-released improved online gaming experience.
The agreement sees a range of DWG content made available to Hard Rock's online players in the Garden State, including Armadillo Artie Gone Wild and Tiger Palace. The casino will bring additional content to their players over the coming months, including DWG's premium LuckyTap™ titles and popular Vegas-style steppers.
Hard Rock Digital SVP of Casino Grant Williams said: "Our Hard Rock Bet online casino has been a hit so far in New Jersey with the addition of more casino games – hundreds more – to our all-new, easy-to-use app and web experiences. We're excited for the addition of DWG's popular titles to our robust gaming portfolio and to continue adding more games each month to entertain our players like no one else can."
DWG CEO Troy Zurawski said: "Hard Rock's iconic brand and reputation combined with DWG's high-performing content is a winning combination. The partnership is a logical next step for both of us as we each look to further scale our presence in New Jersey. The Hard Rock team has nearly 50 years of experience providing world-class entertainment, so they know what to deliver to keep their players coming back for more. And our content is proven to do just that."
DWG games have taken the New Jersey market by storm in recent months. LuckyTap™ and other titles have regular presence in the top 10 spots on the Eilers-Fantini Online Game Performance Report, which tracks more than 35,000 games across Michigan, West Virginia, Pennsylvania, New Jersey and Connecticut. In this report, Flippin Rich LuckyTap™ was named the number 1 performing online casino game overall in regulated US markets for September 2022. Break the Bounty LuckyTap™ and Piggy Payouts Bank Buster LuckyTap™ also hit the top of the list over the last 12 months.
DWG content can be easily found among the hundreds of games on the Hard Rock Bet platform in New Jersey by searching for a specific title, theme, or provider – DWG – via the search function on the home page.
Golden Matrix Provides Corporate Update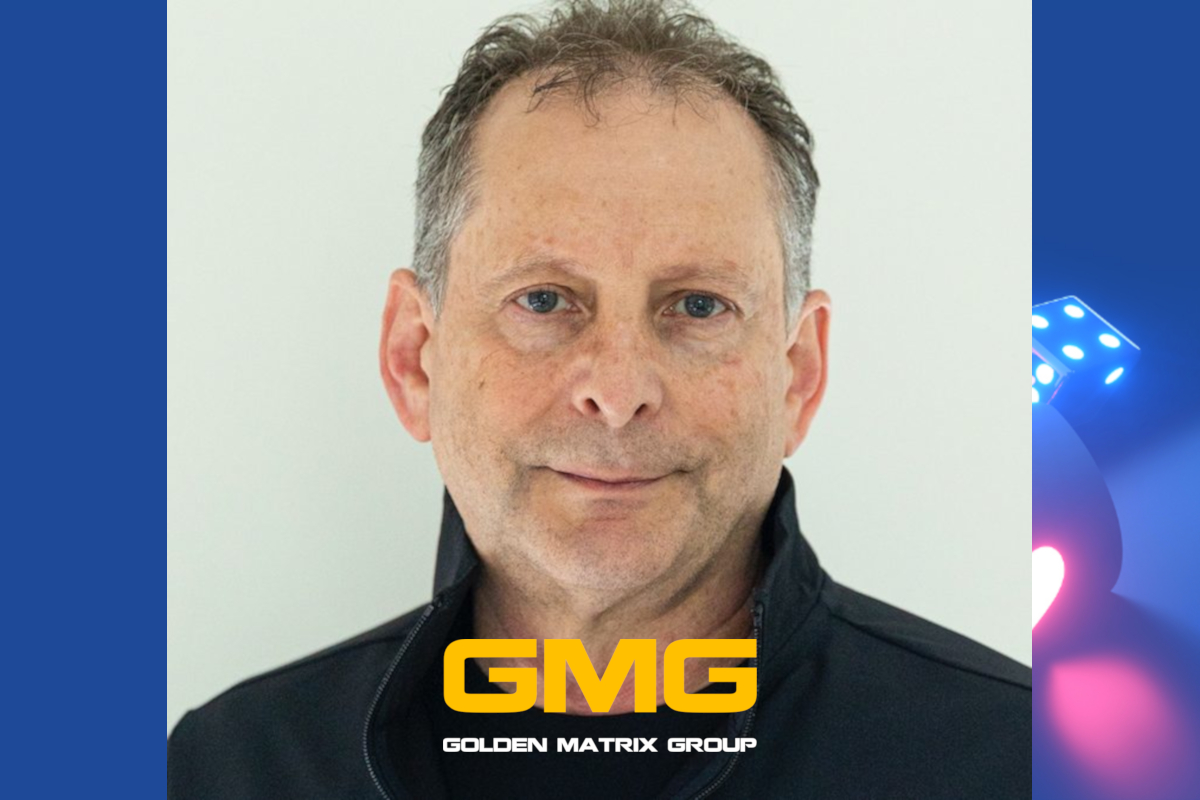 Golden Matrix Group Incorporated (NASDAQ:GMGI), a developer, licensor and global operator of online gaming and eCommerce platforms, systems and gaming content, today announced it expects third quarter (ending July 31, 2023) revenues to exceed $10 million, making it the third consecutive quarter for the company to achieve that milestone.
"In addition to benefitting from operational improvements in each of the company's business units during the quarter, we have made excellent progress with the due diligence process of the MeridianBet Group and we now have multiple offers of funding that will help secure the financing required to complete the acquisition," the Chief Executive Officer for Golden Matrix Group Incorporated, Brian Goodman, said. "We remain confident that Golden Matrix Group Incorporated, with its growing internal strength and the pending MerdianBet Group acquisition, is on the cusp of transforming into not only a diverse and profitable gaming company, but also one that has considerable scale and extensive global representation."
Several key factors are contributing to the company's continued revenue growth:
Technology upgrades at RKings in Q2 to accommodate larger numbers of tournament participants has resulted in improved offerings; and GMGAsset, a complementary business offering tournament winners of an expensive car or other high-ticket item the option to take a pre-determined cash option in lieu of the prize, generated over $1.2 million in revenue in the first two months of Q3. As GMGAsset takes possession of an item and resells it, each transaction has a built-in positive margin.
MEXPLAY, the company's B2C online casino in Mexico, is showing consistent month-on-month progress since its launch in February. Total wagering increased to $3.13 million in June, up 167% on $1.17 million wagered in May. "We believe we are seeing solid compounding growth in our fully-regulated Mexican online casino and we expect our success there to lead to expansion into other Latin American countries," Goodman said.
The company's B2B aggregate gaming system, GMX-Ag, continues to gain traction with the addition of new operators each quarter. The GMX-Ag is a seamless turnkey iGaming system offering the best casino, sportsbook and live gaming content via a single integration with the operators' existing business systems and also providing a single wallet for their players.
"We are extremely pleased with the strength of our B2B and B2C platforms and their popularity with a growing number of participants," Goodman concluded. "And with the completion of the MeridianBet acquisition, we will benefit from each other's strategic contributions and create a new combined company with attractive product offerings in multiple gambling jurisdictions worldwide."
Further information on financial results for the third fiscal quarter ended July 31, 2023, will be available in Golden Matrix Group Incorporated's 10-Q filing with the Securities and Exchange Commission, expected to be filed on or before September 15, 2023.
Conference agenda set to shine light on Lotteries and Regulatory bodies at upcoming Canadian Gaming Summit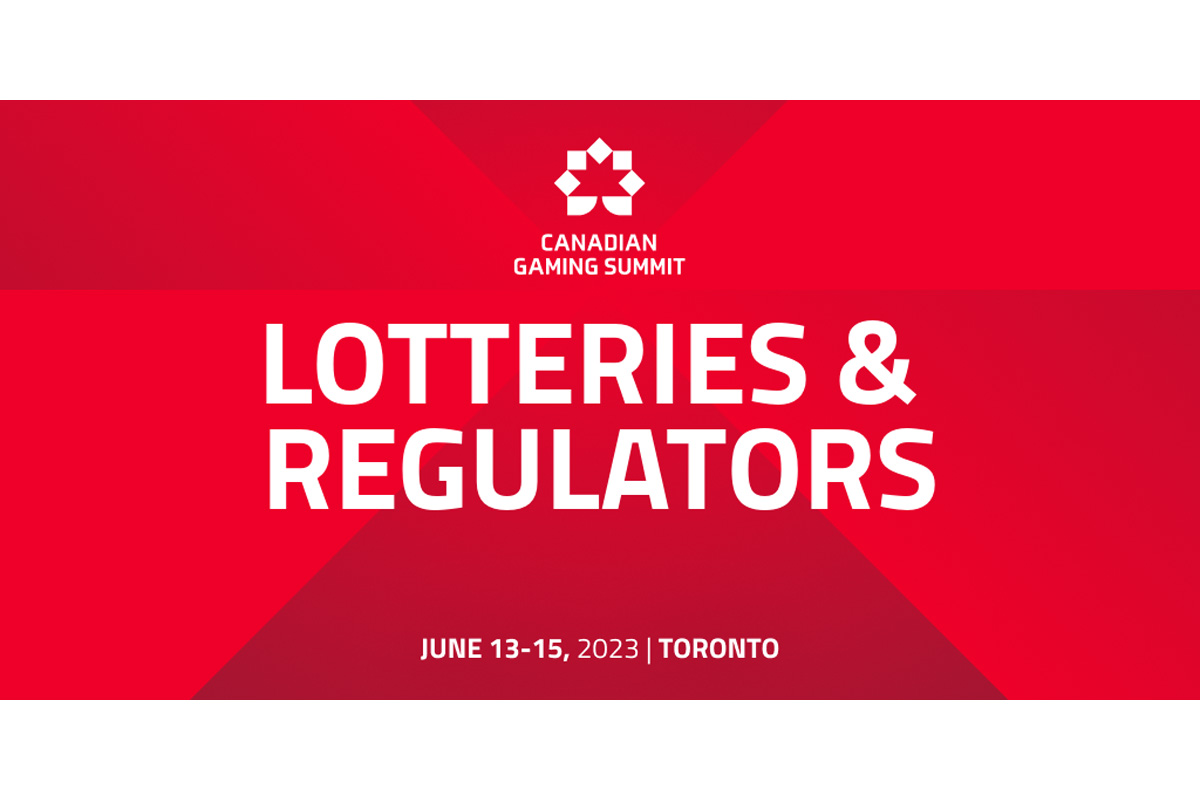 British Columbia Lottery Corporation (BCLC), Ontario Lottery & Gaming (OLG) and The Alcohol and Gaming Commission of Ontario (AGCO), are amongst the many leading Canadian lotteries and regulators that are set to take the stage at this year's Canadian Gaming Summit, held at the Metro Toronto Convention Centre (June 14th – 15th).
With the Canadian Government establishing the provincial Crown Corporations, many companies such as BCLC and OLG, find themselves in the unique position of being a lottery as well as their own provincial regulators.
Across the conference agenda, representatives from crown corporations will be exploring the omnichannel experiences between lotteries and regulators and how this long standing relationship has positioned lotteries as a staple of Canadian gaming. Additionally, there will be a variety of wider panel discussions on topics such as First Nations business models, Canadian Law and the role innovative technology and improved regulations have in protecting players.
Kicking off the first day is an opening remarks segment by President & CEO of Ontario Lottery & Gaming, Duncan Hannay. Since launching Ontario's first lottery in 1975, OLG has become an industry juggernaut in the Ontario market, responsible for the province's lotteries, casinos and slot machines. As a member of the crown corporation and overseeing their in-house regulators AGCO, Hannay is the ideal speaker to present attendees with a comprehensive introduction to both lotteries and regulators.
Representatives from Lotteries and Gaming Saskatchewan and BCLC will explore compliance models and regulations as they continue to differentiate between provinces, in the opening keynote panel, "Collaborating for the Canadian gamer: comparing provincial models on compliance, RG, licensing and more".
Both Marie-Noelle Savoie (Chief Compliance Officer, BCLC) and Steve Tunison (Vice President of Gaming, Lotteries and Gaming Saskatchewan), will also discuss the intricacies of being both a lottery and a regulator and explore the avenues in which the industry can utilize innovative technology and compliance regulations to further protect and benefit Canadian players. Regulatory expert Earle G Hall (Chairman, International Gaming Standards Association) will moderate the keynote panel.
Leading authority Saskatchewan Indian Gaming Authority (SIGA), have made waves within the Canadian industry as they perfected the Gaming Framework Agreement propelling themselves into the digital gaming space whilst also incorporating an innovative business model that continuously gives back to local communities.
Opening  the second core day of the event with an exclusive keynote fireside chat "First Nations partnerships: the SIGA model in action", SIGA representatives Patricia Cook (Vice President of Corporate Affairs) and Desiree Gervais (Vice President of Human Resources), will discuss the path which led to SIGA positioning themselves as a dominant force within the Canadian landscape and how to utilize regulatory frameworks to spur company growth, innovation and player satisfaction.
Rasmus Sojmark, CEO & Founder of SBC, said: "Despite the Canadian gaming landscape evolving so dramatically over the years, Crown Corporations have remained a staple of the industry. With many provinces taking different approaches to regulation, the Canadian landscape offers a unique perspective that many attendees can learn from as more provincial markets emerge."
Additional lottery and regulatory experts will feature across the event on panels such as "Ontario – One Year Later", which will feature contributions from Doug Downey (Attorney General of Ontario), Martha Otton (Executive Director, iGaming Ontario) and Dave Forestell (Board Chair, iGaming Ontario) and the panel "Bringing emerging technology and innovation to land-based gaming" in which  Thy Prak (AVP Gaming Operations, SIGA) and Larry Flynn (Former SVP Gaming, OLG) will feature.
Furthermore, attendees will be able to hear from a variety AGCO representatives such as Christopher Hovius (Senior Counsel), Derek Ramm (Director Anti-Money Laundering) and Brent McCurdy (Deputy COO) and OLG representatives David Fraser (Senior Dir cGaming), Aaron GlynWilliams (Director, Social Responsibility), Catherine Meade (VP Community, Sustainability & Social Responsibility) and Sunil Chand (VP Cyber & Information Security).