Odds On Compliance Expands to Brazil with PlayBook Brazil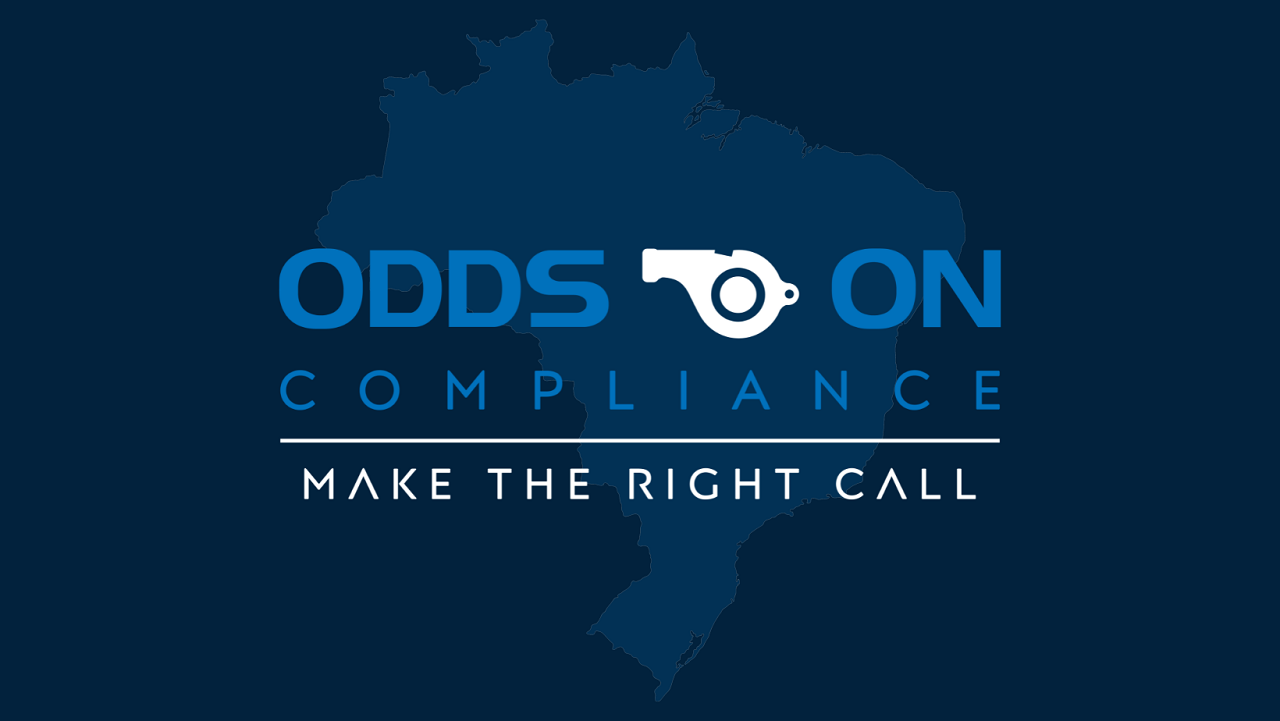 Odds On Compliance, the industry-leading technology and consultancy firm specializing in sports betting, iGaming, and gambling regulatory compliance, is pleased to announce the launch of PlayBook Brazil, marking a significant milestone as the company expands its operations into its third continent. This strategic move underscores Odds On Compliance's commitment to offering cutting-edge compliance solutions to the gaming and sports betting industry on a global scale.
Playbook provides a virtual gateway to a comprehensive collection of regulatory documents globally for markets with legalized sports betting, daily fantasy sports, iGaming, landbased, and iLottery. PlayBook features carefully curated, managed, and updated statutes, regulations, and requirements that enable businesses to stay in step with the agencies that regulate them. The enhanced offering, PlayBookAI, includes integration with the latest AI modes enhancing users' ability to search compliance questions and return responses quickly and efficiently.
PlayBook Brazil will revolutionize the compliance landscape in Brazil, a nation with immense potential in the gaming and sports betting sectors. With its comprehensive suite of compliance tools and expert guidance, Odds On Compliance aims to empower gaming businesses to thrive in the Brazilian market while ensuring regulatory compliance.
Commenting on the launch, Eric Frank, CEO and Co-Founder of Odds On Compliance, said, "We are thrilled to introduce our latest expansion into South America with PlayBook Brazil. This represents a significant step forward for our company as we continue to provide innovative solutions to the ever-evolving gaming and sports betting industry. Brazil presents tremendous opportunities, and we are committed to assisting our clients and all Palybook subscribers in navigating the complex regulatory landscape."
As part of the launch of PlayBook Brazil, Odds On Compliance is excited to announce a strategic partnership with Feijó Bertolini Advogados, a leading gaming and sports betting law firm in Brazil. This collaboration will combine Odds On Compliance's expertise in compliance solutions with Feijó Bertolini Advogados' deep knowledge of the Brazilian legal and regulatory environment.
Ricardo Feijó, Attorney, at Feijó Bertolini Advogados stated, "We are proud to partner with Odds On Compliance and be a part of PlayBook Brazil. This synergy between legal expertise and compliance solutions is essential for the gaming industry's success in Brazil. Together, we aim to provide the most comprehensive support to the industry seeking to thrive in this emerging market."
PlayBook Brazil is expected to become the go-to resource for gaming and sports betting professionals seeking to navigate the regulatory complexities of the Brazilian market while ensuring responsible and compliant operations. Odds On Compliance remains committed to fostering growth and innovation in the gaming and sports betting industry worldwide.
BMM Innovation Group 'BIG' Welcomes Kara Matthew as Chief Operations Officer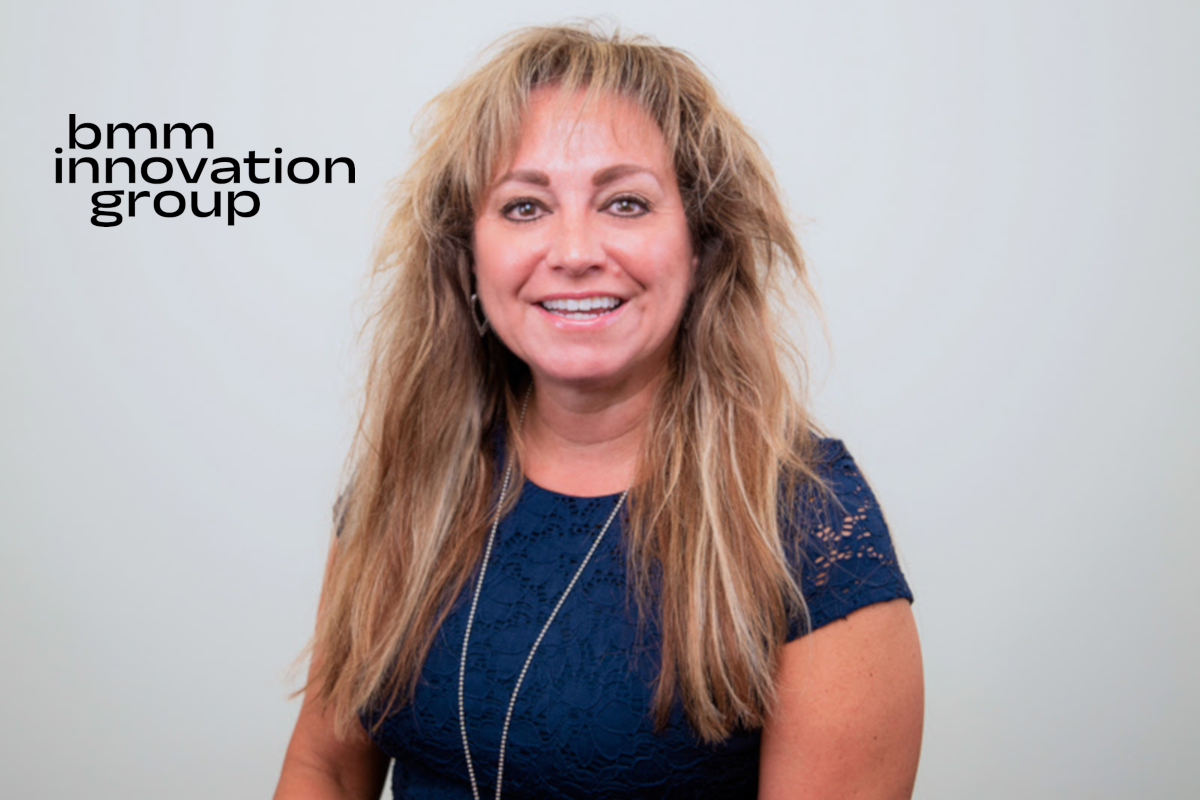 BMM Innovation Group (BIG), a technology conglomerate providing world-class services and cutting-edge solutions to the global gaming industry, is pleased to announce Kara Matthew (pictured) as Chief Operations Officer and welcomes her to its executive leadership group. Matthew will report directly to the Group Chief Executive Officer.
"Kara is an extraordinary leader and business executive," the Chief Executive Officer for BIG, Martin Storm, said. "Kara has excelled in large-scale global management, process optimization and technology advancement. At BIG, she will lead and globalize our growing service delivery, program management, R&D and IT capabilities in response to our rapid growth in digital and land-based gaming testing and certification. Her values and vision align perfectly with where our business is today and where it is heading. I am so pleased that she chose BIG as the new home for her talents."
"I am super excited and honored to join the team at BIG during this time of record growth for the company," Matthew said. "The BIG leadership team is exemplary and I have a lot of respect for them as well as the company. BIG's vision and values align with mine and I believe in the company's massive potential for continued growth and ongoing success. I am looking forward to being a key contributor to the advancement of our globalization as well as being part of a great organization."
Matthew holds over two decades of experience in gaming at Microsoft Xbox and International Game Technology (IGT) where she led global research and development and operational teams. More recently, she led delivery and operational teams at a global healthcare company with hundreds of staff across the world, where she played a key role in the growth and ultimate IPO of the company. Storm believes Matthew's success in technology, strategy, product delivery and operations leadership will fuel the continued growth of BIG.
Matthew will attend G2E 2023 in Las Vegas to meet with key clients throughout the industry. Visit her at BIG, the BMM Testlabs, BIG Cyber and RG24seven booth #4408.
BRENDAN DONOHUE TO STEP DOWN AS NBA 2K LEAGUE PRESIDENT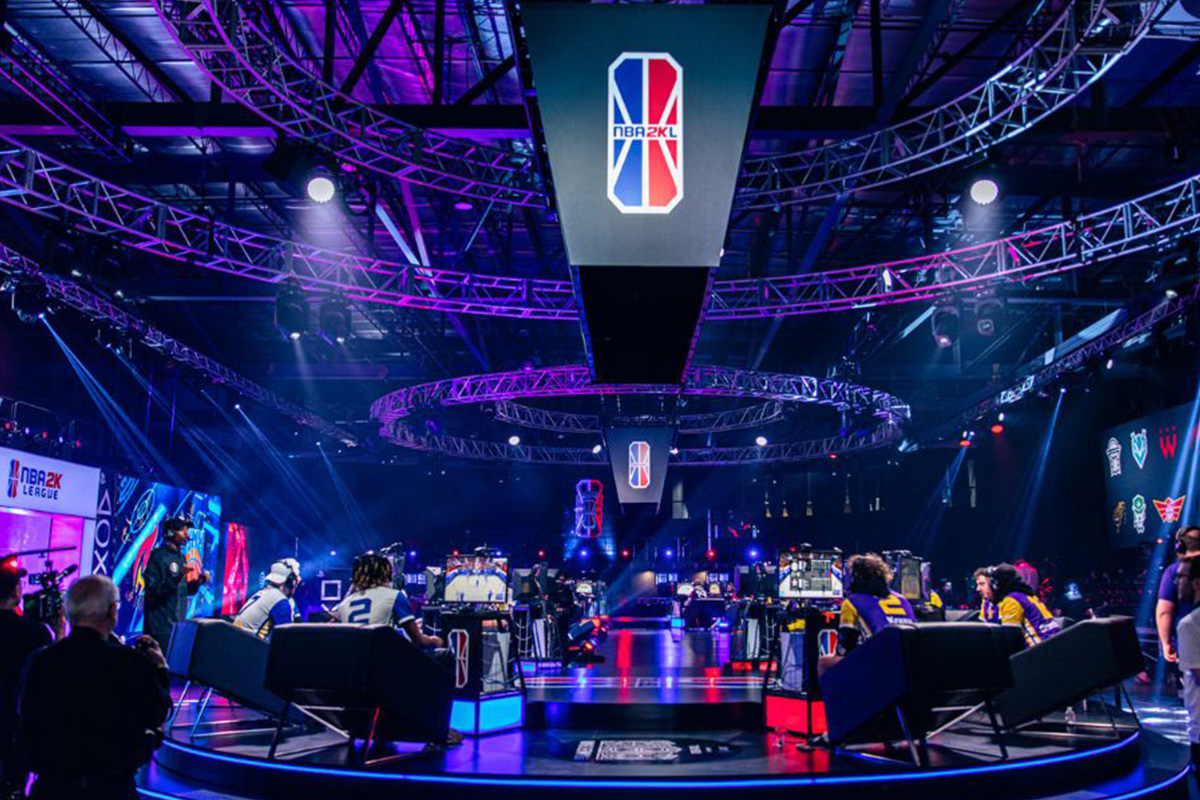 Brendan Donohue will step down as NBA 2K League President, it was announced today by NBA President, Global Partnerships Salvatore LaRocca.  Donohue, who has overseen the NBA 2K League since its inception, will stay on to assist with the transition to new NBA 2K League leadership until Oct. 31.
A sports business veteran with more than two decades of experience in team and league operations, Donohue was named NBA 2K League President in 2017 and has led the substantial growth of the esports league over its first six seasons.  The league – which was co-founded by the NBA and Take-Two Interactive and is the first official esports league operated by a U.S. professional sports league – has expanded from 17 teams in its inaugural season to 25 teams, including 22 NBA-affiliated teams and international franchises in Australia, China and Mexico.  This past season, the NBA 2K League delivered significant fan engagement growth across YouTube and Twitch, including a more than 50% increase in average minutes watched on the platforms compared to the prior year.
"We thank Brendan for all of his efforts in overseeing the launch and expansion of an entirely new league," said LaRocca.  "Under his leadership, the NBA 2K League has built a strong global following and presence in the esports community, and we see more opportunities for growth in the coming years given the enormous popularity and interest in the NBA 2K franchise."
"It has been an incredible privilege to lead the NBA 2K League and witness its evolution over these past six years," said Donohue.  "Working and engaging with talented colleagues, the very best NBA 2K players in the world and a growing community of passionate fans has been such a rewarding experience.  I am proud of what we accomplished together and look forward to taking on my next challenge in the sports industry."
Prior to being named NBA 2K League President, Donohue served as Senior Vice President of the NBA's Team Marketing & Business Operations (TMBO) department, where he led the strategic planning and management for all teams across the NBA, WNBA and NBA G League, helping them innovate in sales, marketing, digital and analytical areas of their business.  He joined the NBA league office in 2009 and previously held sales leadership positions with the Atlanta Hawks, the then-New Orleans Hornets, Milwaukee Bucks and Detroit Pistons.
Rivalry Releases New Original Game 'Cash & Dash' to Establish Next Generation of Casino Entertainment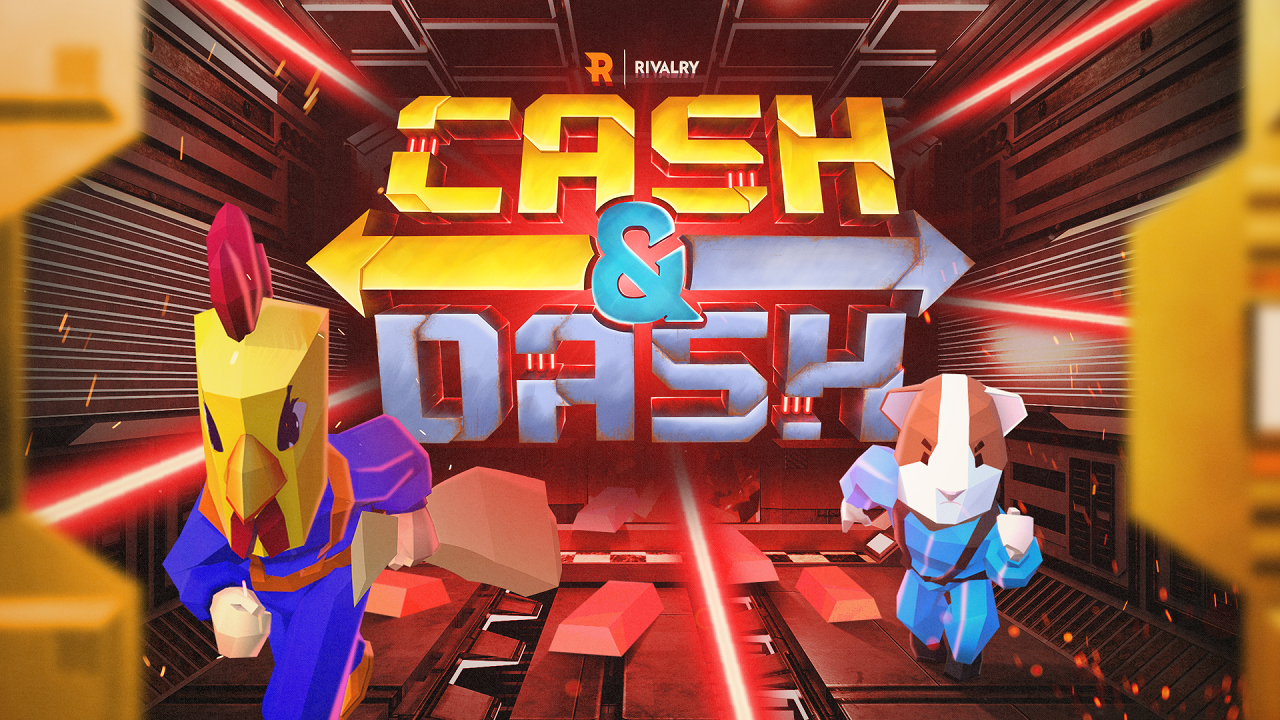 Rivalry Corp., the leading sportsbook and iGaming operator for Millennials and Gen Z, released 'Cash & Dash,' a new original casino game available exclusively on Rivalry. Developed in-house by Rivalry's games team, the fast-paced title blends elevated graphics, unique gameplay, and original IP to adapt the online casino experience for the next generation of bettors and their unique entertainment preferences.
"Online betting is still far behind other forms of entertainment from a product standpoint," said Steven Salz, Co-Founder and CEO, Rivalry. "We see a growing opportunity to create betting products that are strikingly fun, interactive, and engaging, and our original games are a big step in that direction. Cash & Dash, Rushlane, and other original games we currently have in development, continue to build on a unique betting experience exclusive to Rivalry that differentiates our product at a time where most sportsbooks look and feel the same."
Cash & Dash is a 3D game where players must infiltrate a high-security bank and avoid a series of booby-traps in order to steal the treasure and escape. Players bet the desired amount at the beginning of each round with multipliers that increase their winnings as they successfully navigate further into the secured building. Cash & Dash also features an array of Rivalry's original IP as playable characters and more, further bridging product, marketing, and brand across the Company.
As a live-service game, Cash & Dash offers players a dynamic gaming experience where additional content and rewards including new playable characters, custom maps, consumable items, and more will be released through future updates and expansions. Rivalry will also host limited-time events in collaboration with its creator partners to drive awareness and player engagement.
"Cash & Dash is a first-of-its-kind title that merges online casino betting with modern video game studio development and gameplay," said Andre Nogueira, Senior Product Manager, Games, Rivalry. "We've incorporated tried-and-true mechanics from the games industry to add a layer of entertainment value to the casino experience that resonates with our Millennial and Gen Z audience."
Cash & Dash has been developed by Rivalry's growing team of game developers, designers, and motion artists with experience producing video games for publishers and studios including Xbox, Nintendo, Ubisoft, and more. Rivalry will continue investing in video game development and producing more first-party games which build on the on-site entertainment experience and create an online betting product unique to the Company.
Cash & Dash is available on desktop and mobile in select regions and will soon roll out to all of Rivalry's markets globally.